Wow I cant believe that the Norway season is already coming to a close, it just seems like the other day I was writing my first report of the year!! How time flies
We would just like to say a massive thank you to all that travelled with us this year over to Norway and hopefully you all managed new PB's and had some memories that will last a life time. The below report is the last one from the now very famous Å on the Lofoten Islands and we hope that you enjoy it:
FISHING REPORT
Then it's time to summarise the last week of the season here on Å. We have had three happy gangs at the camp and the week started with brilliant sunshine and shiny sea. The fish on the first day was also not bad where Tony and the gang in boat 1 with André at the wheel after a little searching in the morning found cruel amounts of cod in the afternoon. In the guide Martin managed to drive the guide boat for the day, and land a new PB on halibut, 165 cm or 140LB Congratulations!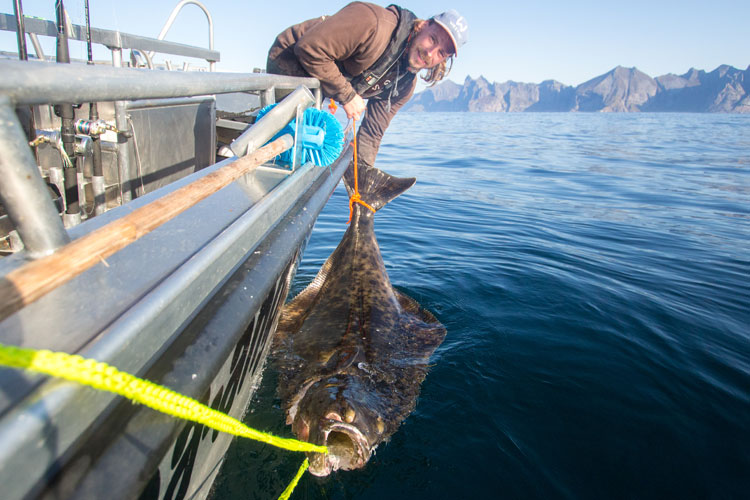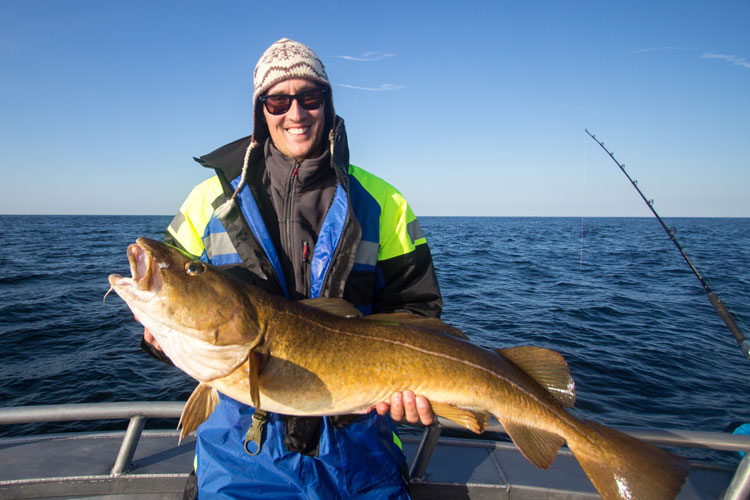 The following days continued in the same style where the sun still shone on us and the cods continued to bite. On the other hand, the halibut was cruelly hard-hitting. The wind rising a bit for every day that went and Sunday was a right windy event. André drove the guided boat where the brothers Lundqvist wanted to fish plaice and dabs. The little flat fish were biting and the boys landed about ten Plaice and about 15 Dabs. Felix one the prize for today when he nicely reeled up a nice crab that refused to let go of the bait.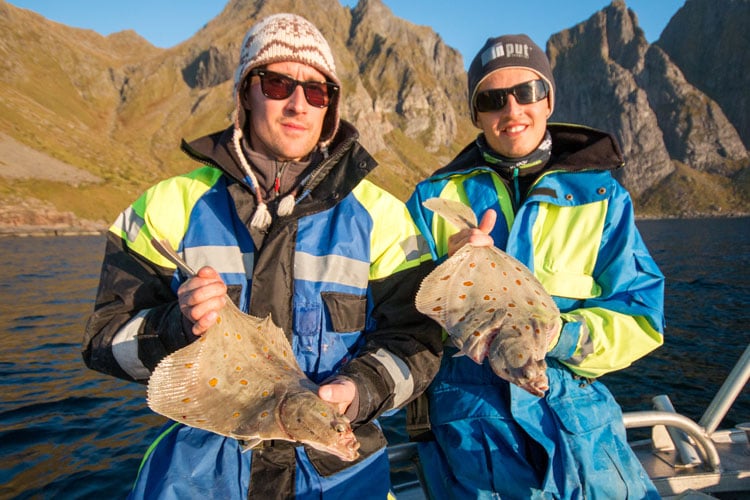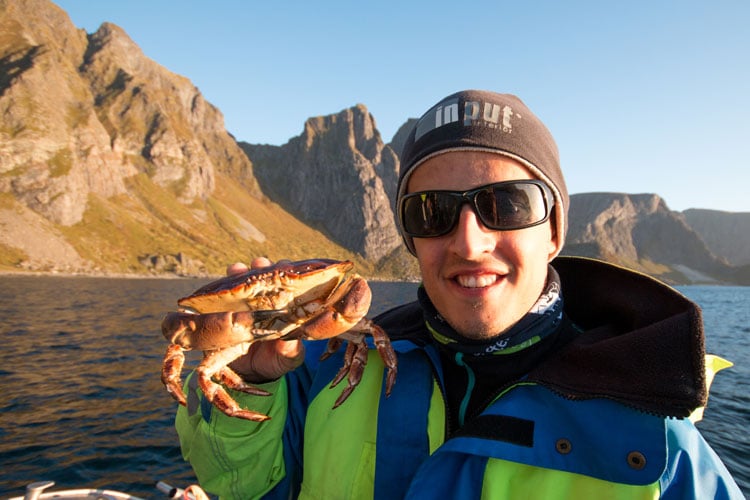 During the night towards Monday, the wind rose sharply and on Monday morning we woke up to 14 m / s and 2.5 m high waves outside the harbour. No fishing this day and unfortunately, the wind continued to stay on Tuesday too and we could not get out this day either. A bit silly ending but we're not bitter for it!
We can now sum up an amazing season with 10 giants and a truly magical fishing for halibut. The same can be said about the Coalfish that they were also magical is almost an understatement.
Now we all pack up together and roll back home to Sweden in a few days. In April we will be back again for a new season with hopefully more giants and crazy fishing.
Tight lines from the empire kingdom Å!
André, Martin and Alexander
Once again, thank you everybody for choosing to travel with us this year and we hope to hear from you all again next year.
Tight lines
Paul