Finally the sun has broken through the clouds and the anglers fishing at Å on the Lofoten Islands are experiencing some fantastic fishing.
We have a very mixed bunch of anglers this week, some wanting to spend the entire week Cod fishing, some spending most of the time fishing the stream for the hard fighting Coalfish and then of course the Halibut anglers who have been doing very well.
Martin, Alexander & André have sent us a little round up of the weeks fishing so far and by the looks of it the anglers fishing there are having a great time, so I will hand you over to the guides for their report:
FISHING REPORT
With a very windy start to the week and everything from late ferries and flights, the weather finally turned. On Thursday, the sensual sun passed through the dark clouds from the previous autumn storm and the fish started to deliver, many fine Cod up to 15kg and some flounder up to 130cm had the first fishing day to offer.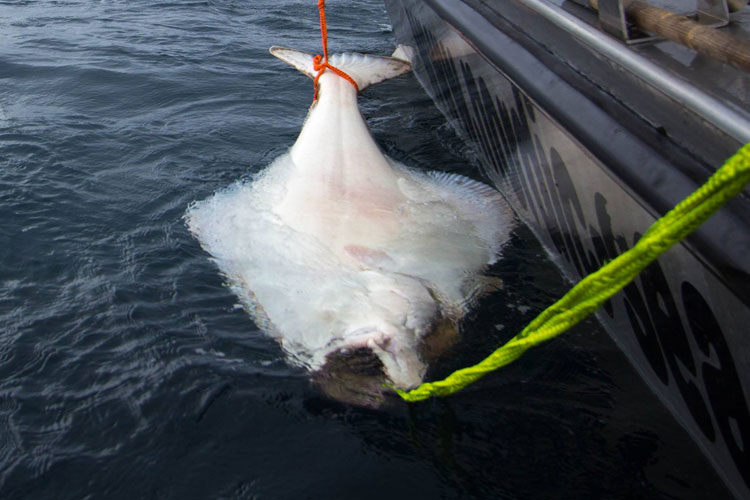 During Friday, the weather was absolutely magical with a splendid sea and brilliant sunshine and the day started quite well for Alexander in the guide boat where they went out pretty early and got a nice Halibut of about 97cm and just after that there were reported a few more Halibut at the other boat teams.
Martin had some nice Cod fishing with Team Lejerdal and the day was peaked with a nice first Halibut just below the limit, which allowed him to swim back home.
André was out on a long trip where the Cod were really biting, they had bites in almost every drop and to top it off, they also had two nice Halibut around the meter.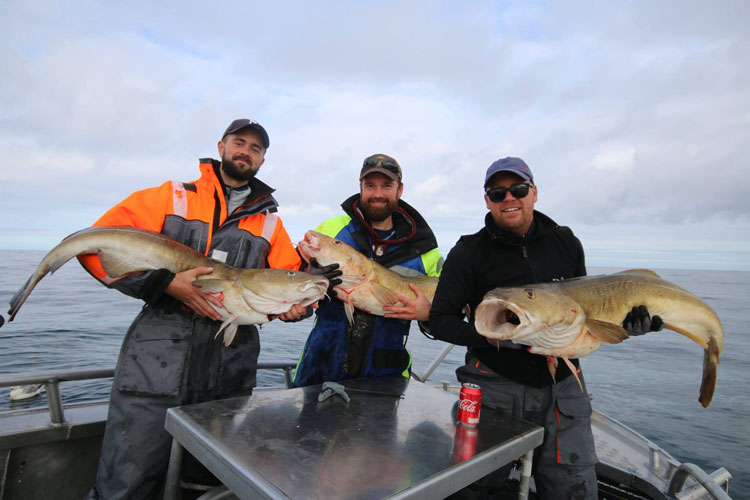 The winds seem to come back to Å and seem to remain a few days before the next cover of the cloud deck comes on Monday, but we stumble on and hope for nice fishes out in the wind.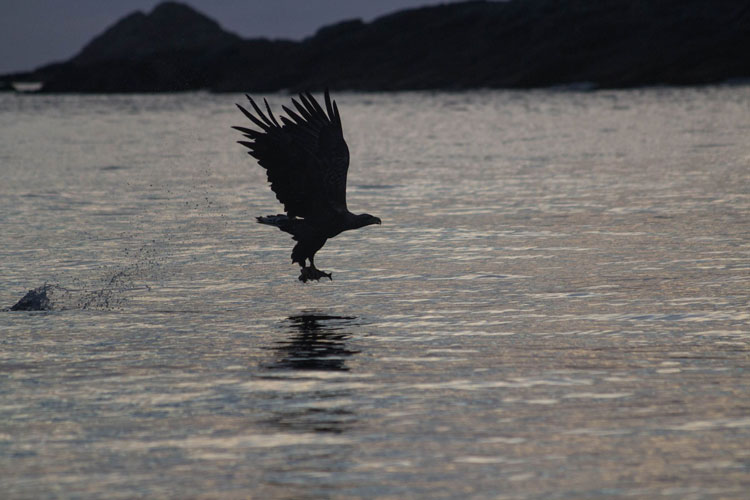 Tight Lines.
Martin, Alexander & André
Thanks guys for your report, there are a few anglers that are coming out soon that will be dying to see reports from here. If you would like any more information on this destination then call me on 01603 407596 or if you would like to view the full details of this holiday CLICK HERE
Tight lines
Paul