The long awaited Hosted Big Game Mexico report is here. There is a good reason why it's a little late and that's because our guide Mathew Rickard tied the knot over in Cuba over the last couple of weeks so a huge congratulations to him and his bride.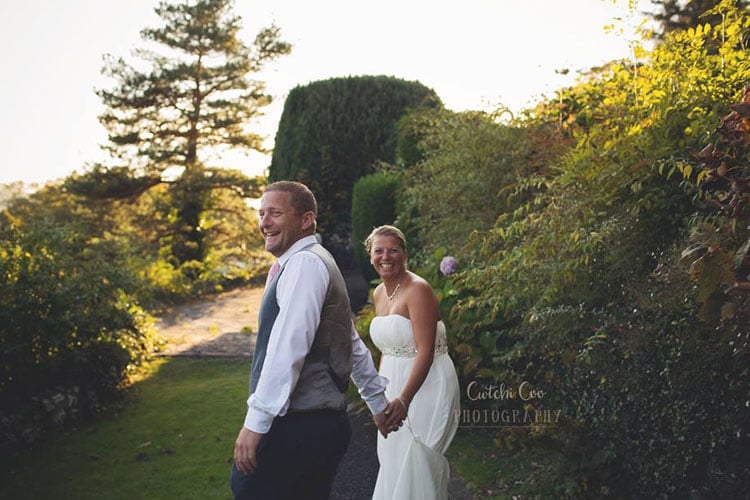 "Congratulations to Karen & Mathew Rickard"
The below report was written by Mathew Rickard whilst guiding a group of Sportquest Holidays anglers over to the world famous Palma De Cortez in Mexico and by the sounds of it they had an amazing time and if you would like to join us in 2017 we have now set the dates which are below and we would love to make your dreams come true:
FISHING REPORT
Mexico, somewhere I've been longing to go for a while and when I got the heads up I was going to host a group for Sportquest Holidays over there I was thrilled.
All that came to mind was Roosters, Marlin, Sailfish and Tuna. Everyone hears fantastic reports about these places but fishing is fishing and you are never guaranteed a fish.
"Mexico conjures up dreams of Marlin, Sailfish and of course Roosters"
A quick ring around to my guests the week before we flew out and we were soon enjoying a cold one at the bar in the departure lounge. Everyone had their target species in mind, so we were off to Mexico to see if we could fulfill their dreams. First stop though was LA as there are no direct flights to San Jose del Cabo, then a 2 hour flight to our destination.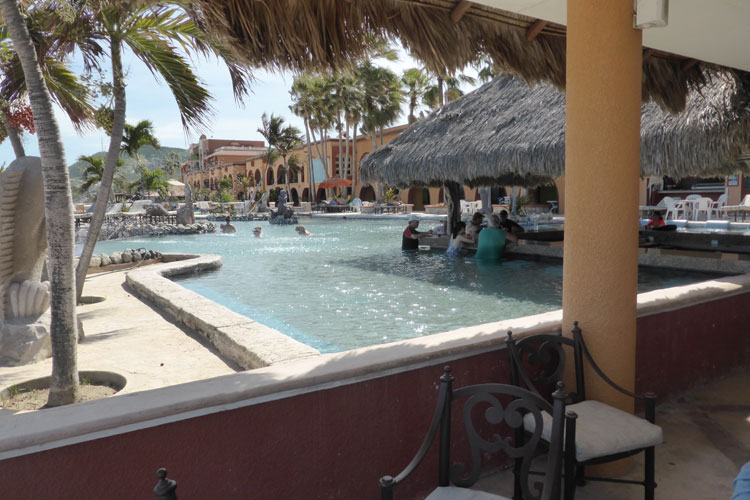 The stunning swim up bar area
The boats returning after a great days fishing
The first day was a chance to chill out and wind down ready for what the next 5 days had in store. We were allocated our boats that night and in a blink of an eye we were all sat having breakfast ready for the off at 6.30am. The weather was perfect and the sea was calm.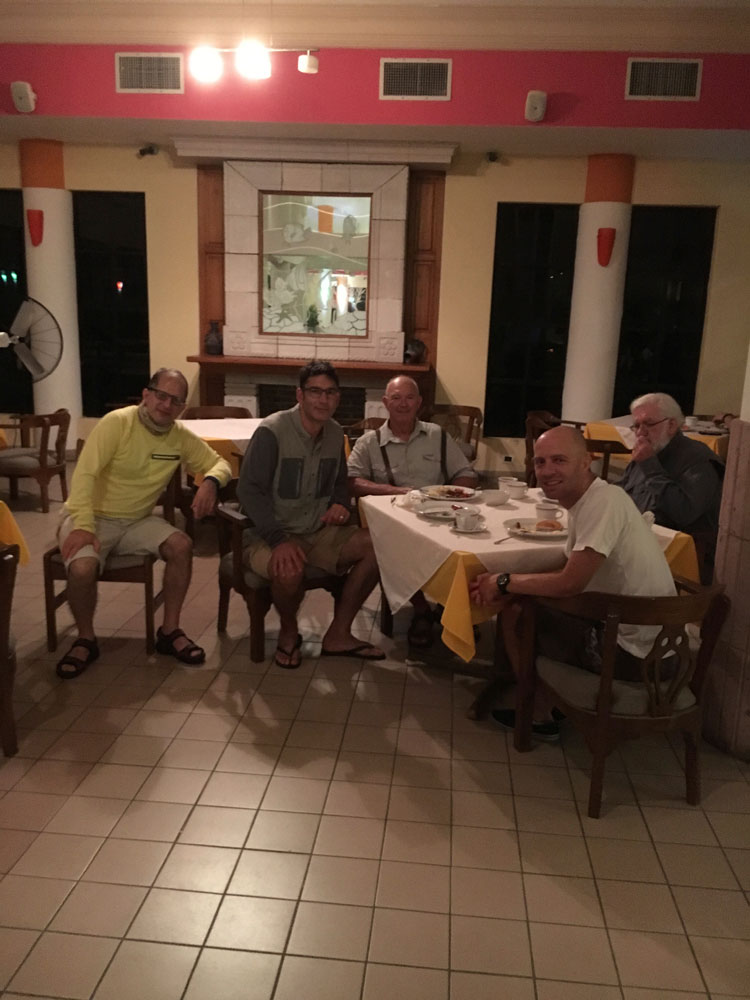 Everybody having breakfast before heading out fishing
8 hours of fishing soon went by and before we knew it we were back at the hotel, eager to find out what everyone had caught. On our boat we had Yellowfin Tuna both on jigs and squid, Triggerfish and Dorado.
Pretty much the same for Alex and William Hansen but for Brian and John instead of going for tuna they stayed inshore for roosters, I'm so glad they did. 4 or 5 roosters caught and the biggest going 45lbs for Brian. No wonder he had a grin like a Cheshire cat sat at the bar….
Mathew the guide well bent in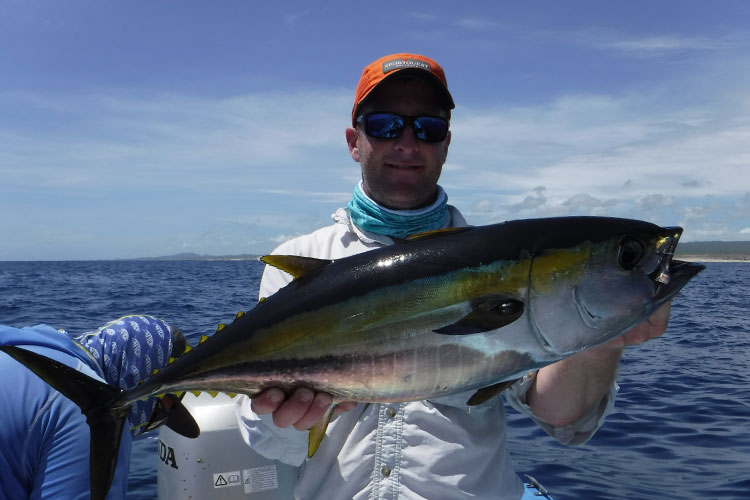 Lovely Tuna, I bet that didn't go back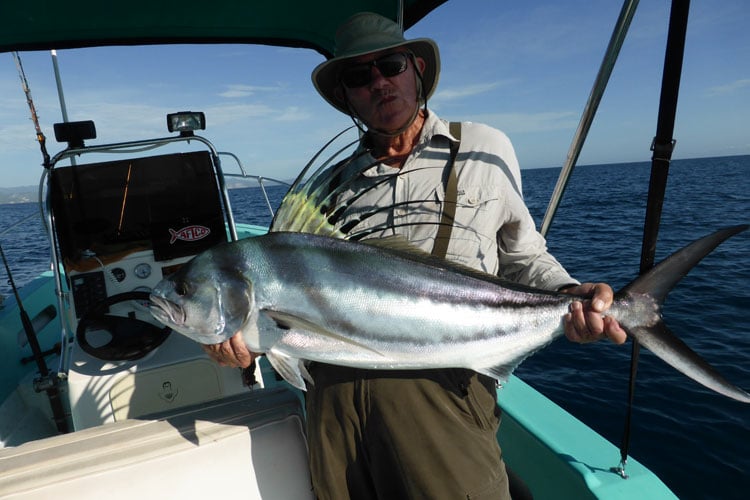 The most famous fish in Mexico, the Rooster
Day 2 to 5.
Everybody still going for pretty much the same thing, more Roosters caught, Tuna and Dorado. But for our boat we blanked that day, had lots of takes and misses but hey that's fishing.
Then the last 3 days everyone was on the big game boats, now you can still target the inshore stuff on these boats but from what I could see and hear from my guys, they all wanted to target Sailfish and Marlin. Now this is where it got interesting, as none of my guys had ever caught a Marlin, was it going to happen, would everyone get one?
On our boat, Colin was desperate to get a Marlin; he has come close before but never got one. First fish to take was a sailfish, which Colin kindly let me take as it wasn't his intended specie, it was a plump fish of 90lbs.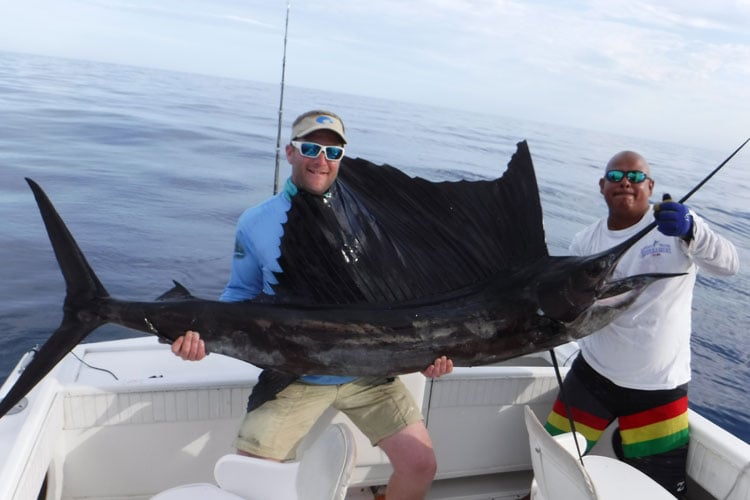 Mathew with a stunning Sailfish
Second hit and it was the daddy of Bill fish the blue Marlin, estimated by our skipper to be around 300 to 400lbs, sadly it was on then gone… 3rd hit another Marlin, surely this would stay on, nope not this one, by now Colin is pulling his hair out. 4th and 5th hit were Sailfish one at 70lbs and the other at 50 to 60. Colin been grateful of these fish and is still gritting his teeth for the chance of a Marlin. The day wasn't over yet then bang another hit, a Marlin for a few seconds then gone, no sooner was another hit, missed it then came back missed again then gone. Colin is nearly crying now. It's going to have to be another day I said to Colin as we started heading home for port. This is fishing I've never experienced, it was insane..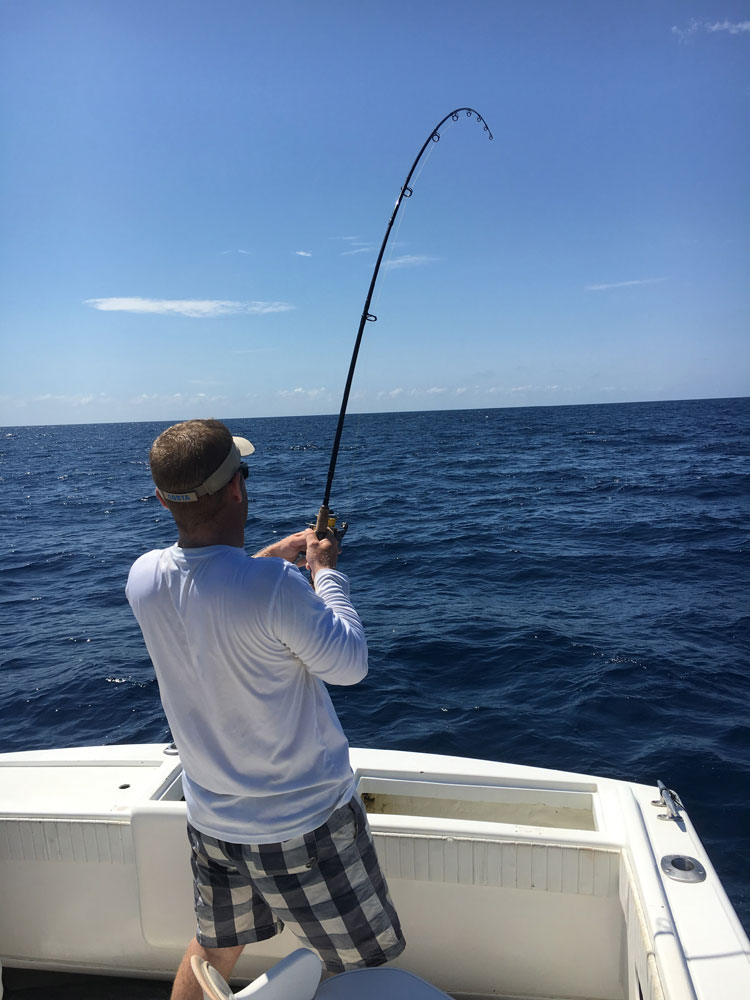 Sailfish on light gear, awesome fight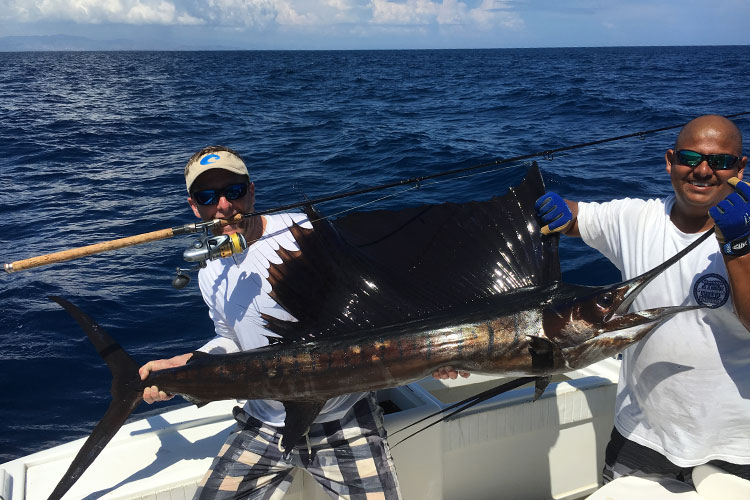 Nice pose Mathew
The other 2 boats did really well. A 250lb stripped Marlin for Alex, that's his first ever Marlin and Sails for the other lads..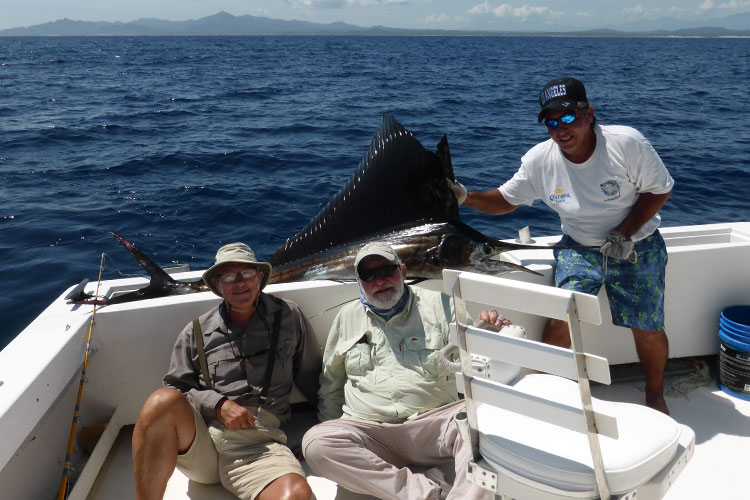 The first Sailfish for these two
The second and third day on the big game boats saw more Sails and a Marlin for John, plus we had a crack at the Roosters which was great fun, nothing big though.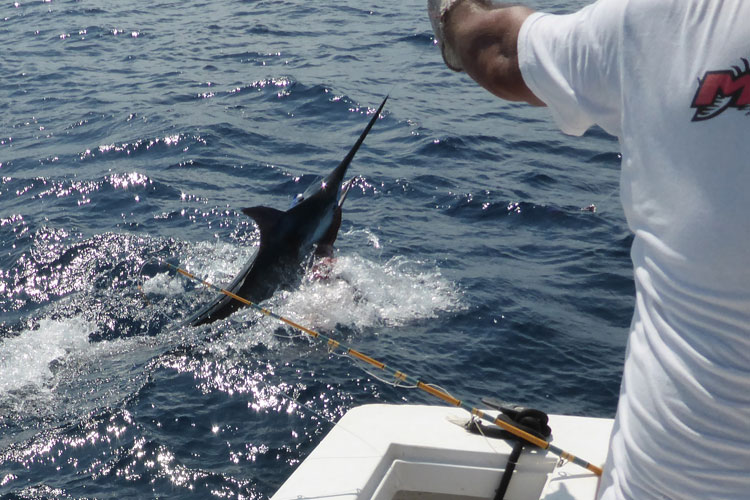 John lands a great Marlin
Still we needed to get Colin, William and Brian a Marlin. Will we do it; it was their last day. First hit on our boat and a stripped Marlin around a 100lbs was soon at the side of the boat, their acrobatics are something else. Colin was no longer a Marlin virgin. Colin being a very happy angler said to me as we started trolling again, let's have some fun on the light spinning rod, let's get a Sailfish.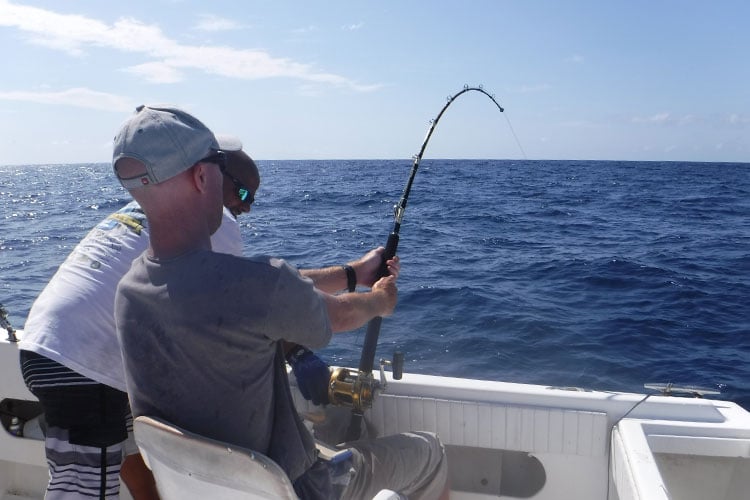 Colin bent in to his very first Marlin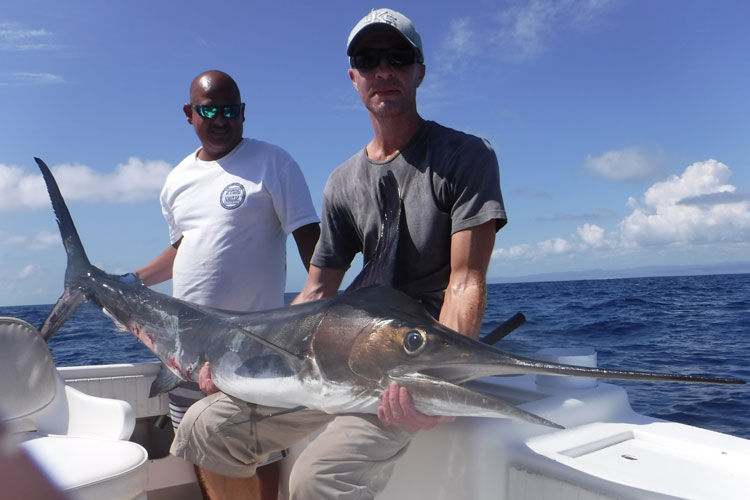 A huge well done Colin, one off the bucket list
I'm so glad he suggested it, as it was something else teasing them to the boat then casting a ballyhoo at them then watching them scream off, awesome fun. Our day had finally drawn to a close but did William and Brian get what they wanted. Walking up the beach after getting off the boat I could see William, I shouted over WELL DID YOU GET ONE?  YEP he replied. The smile on his face said it all. It was a blue Marlin of around 300lb. Next up Brian "the boss" as we all called him, well did you get one?, of course he said whilst sipping on his bottle of Corona, it was easy he said with a big grin on his face, another blue around 250lbs. After a few beers that evening, I asked the question, would you come back? The answer was a straight yes.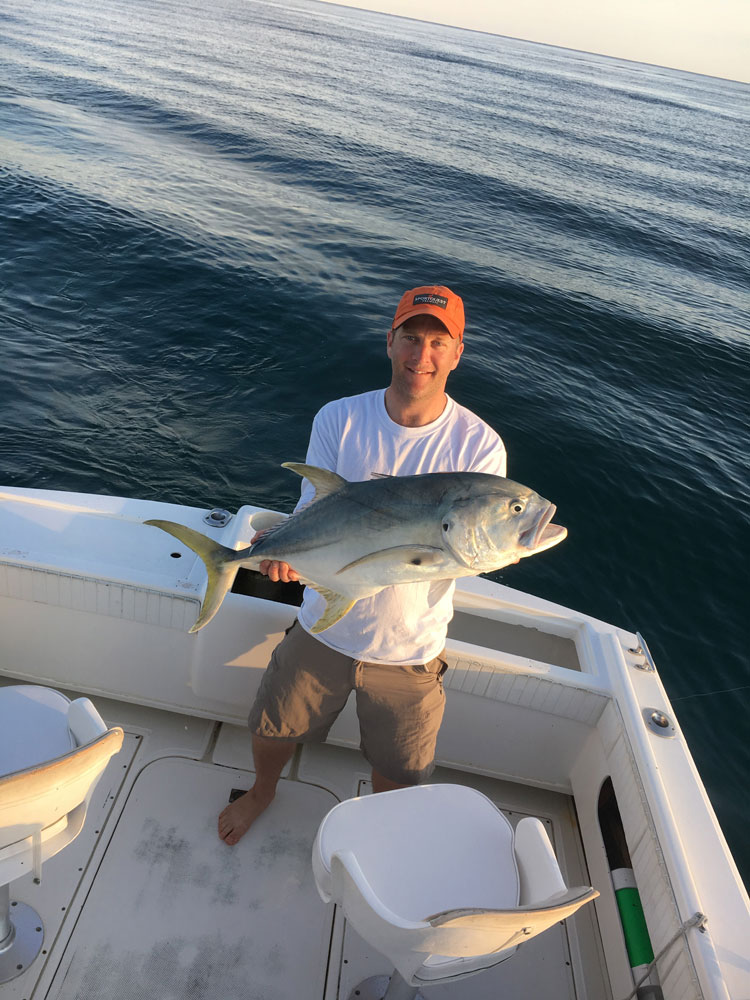 Loads of Jacks around inshore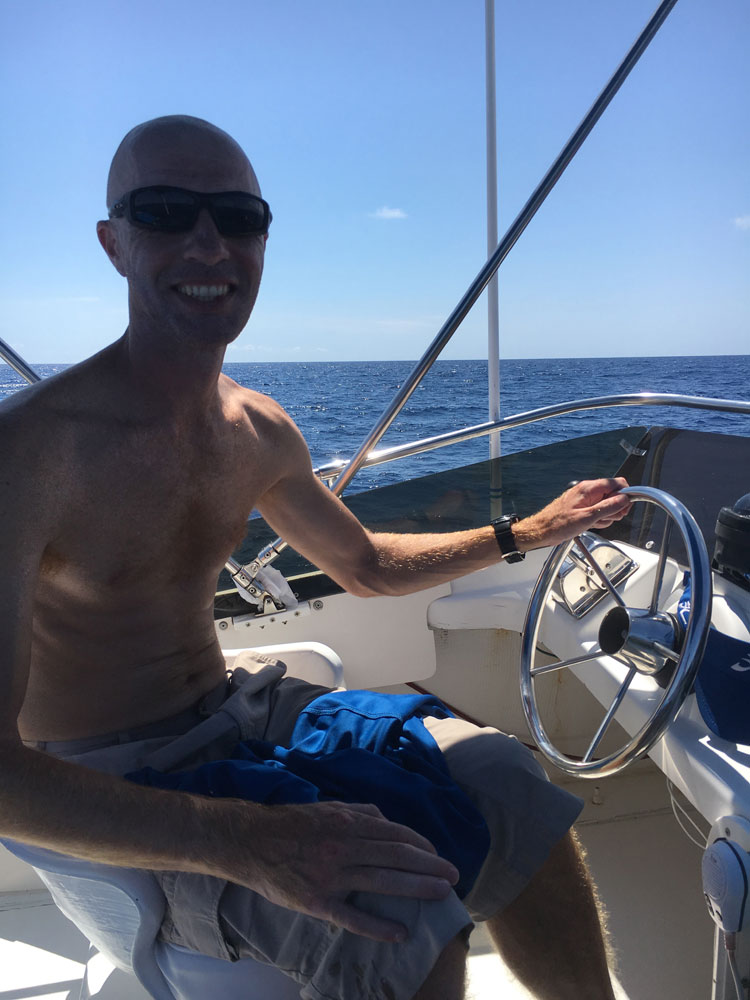 Colin helps out driving the boat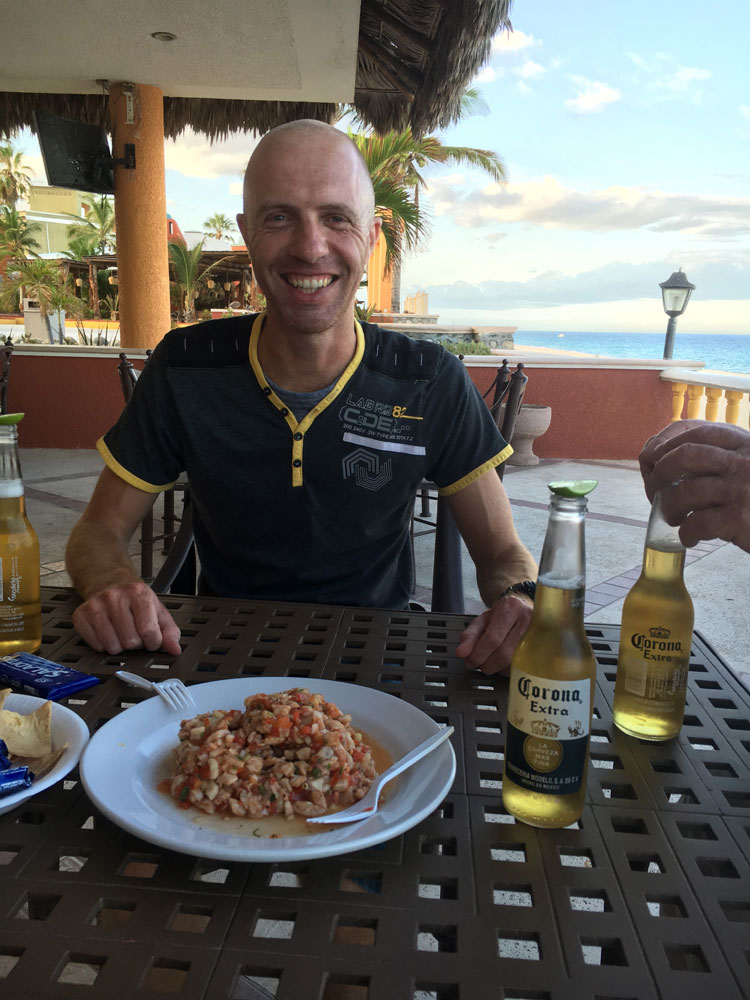 Colin celebrating his very first Marlin
This resort is amazing; the fishing was just on fire. The guides, skippers and boats all top notch. The hotel is perfect, the food amazing and the staff were very friendly indeed…
If game fishing is your thing then this is the place for you… I can't recommend this place enough and I can't wait to get back out there.
Tight lines.
Mat.
A huge thanks Mathew for taking the time to write us a great little report of your trip, I know how busy you must be after returning from Mexico only to turn around and jet off to Cuba….. it's a hard life but someone has to do it.
If you fancy joining any of our hosted trips call today as the spaces fill on this trips literally as soon as we advertise them. We have got trips for both 2017 & 2018 so what are you waiting for? Call us on 01603 407596 and you could be featuring in our very next Hosted Big Game Report:
Hosted Mexico Big Game Trip: 16/09/17 – 24/09/17 – 5 Spaces Left
To view this amazing hosted trip Click Here
Tight lines
Paul Stevens