We have had an amazing report in from our Norway destination Å, its halibut galore out there at the minute.
Yes, as the title says, we have amazing fishing here at Å right now.
During the Sunday, all boats went out thinking that we would be limited in our fishing spots. For once we got a surprise for the better and continued on to the west side of Lofoten.
In the Guided boat we made a quick stop in an area where we had good fishing in recent weeks and it did not take long before Lars hooked into a good fish. After a short but very intense fight, a really nice Halibut came to the edge of the boat, quickly secured and measured to 124 cm (56lb est).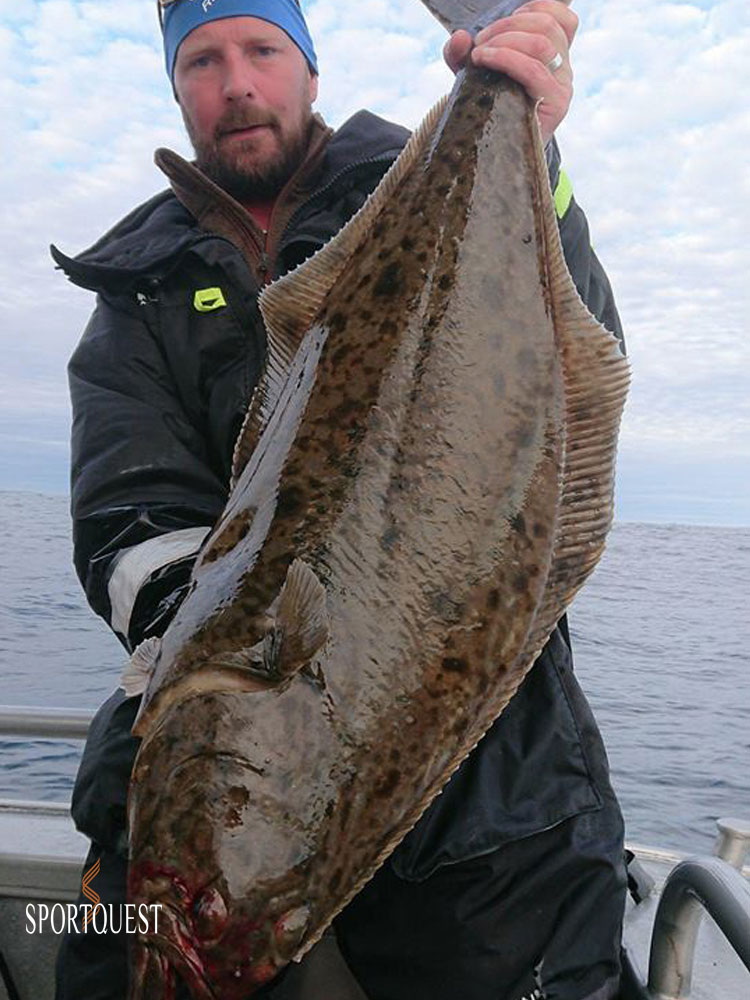 After this stop we drove a little farther and fished without great results in the coming hours. At the end of the day we went to a new area to try a few drifts. It began to bite once with a few cod in the 4-8 kg class. In the midst of these little cod, Lasse says that he has something on the hook. As true as it was said, a nice Halibut came with no big trouble up from the blue and was measured to 90 cm. Just minutes later it happens again, Lasse in the bow gets a good bite he sets the hook perfectly and the fight is on with a really angry 94 cm Halibut that saw the inside of the boat. Otherwise, in the Guide boat on the final drift, we managed a Halibut of 113 cm (42lb est).
Other boats on this day fished after Halibut and fish were reported all day with a fine fish up to 150cm (104lb est) that came for Jonas in boat 7.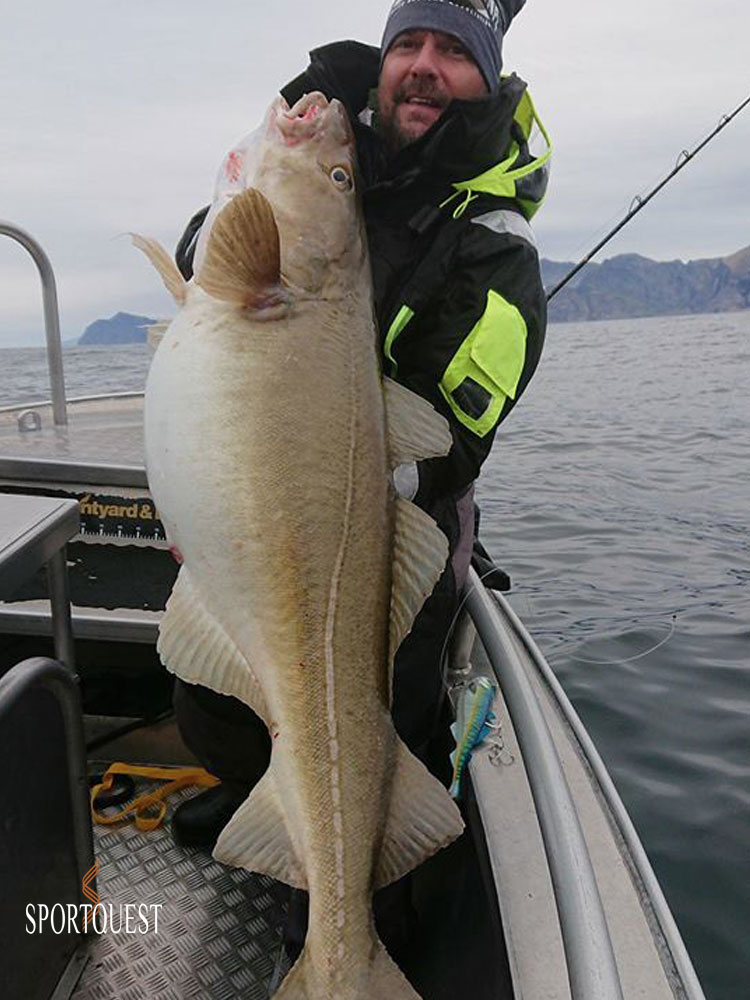 Monday promised nice weather, so all boats went on a long trip for cod and Halibut and caught lots.
Boat 6 caught Daniel Brelin a new pb, a real dream fish of 181cm (190lb est) and now he does it again. This time he puts on another 4 cm from his last Personal Best Halibut to 185cm (204lb est), absolutely awesome, well fished and Congratulations! Then just minutes later, when he let down his shad after the last fish, it turned out well with another magic Halibut of 150cm (104lb est).
The guided boat started with a little slower fishing but before the end of the day it had landed 3 Halibut with a very fine top fish of 140 cm (83lb).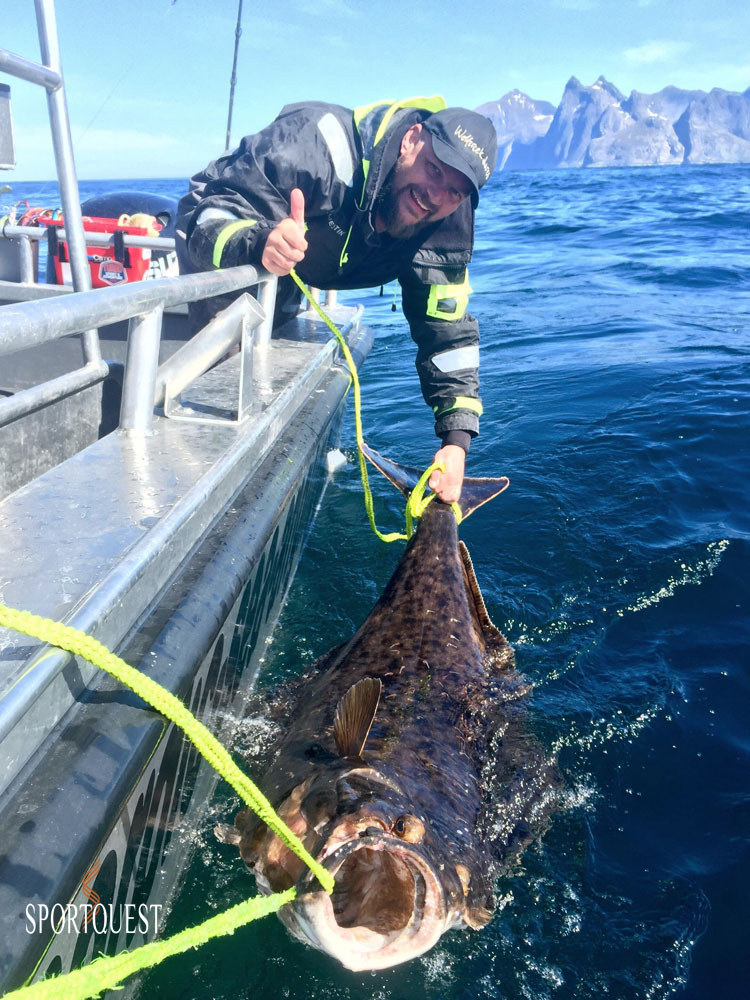 The remaining boats fished with good results, they also had several nice Halibut between 130-150 cm (65-104lb).
The last day of our guests holiday this week they unfortunately stayed in because of really bad weather but looking forward to next week, the weather forecast looks really good.
Tight lines!
Alexander Lindgren & André Starkenberg!
Wow what a report, it really seems the Halibut fishing is kicking off over in Norway. To check out this amazing destination in Norway click HERE.
Tight Lines Matt