When some new guests arrived at the camp of Risøysundet they fancied trying something a little bit different by fishing in the mega deep water away from the camp. Little did they know that they would be hooking into a truly amazing monster from the deep. 
Mikael with friends is now visiting our camp in Risøysundet where they will try for both small and large fish from the vast depths of this area for 14 days. On the first day, they pulled out towards Eggakanten where Micke himself pulled today's biggest Red Fish of a total of 6.3 kg. The next fishing pass was headed east towards Andfjorden where they were previously caught big Håkäringar or Greenland shark as it is also called. Around 500 meters to the bottom, he waited for a long time, In front of the morning storm, it hit Micke's pole and he quickly woke up after a nap in the boat. A few exciting minutes followed before he set the hook where he had to reel in about 40 metres of line before he felt the fish, but then it was really heavy ….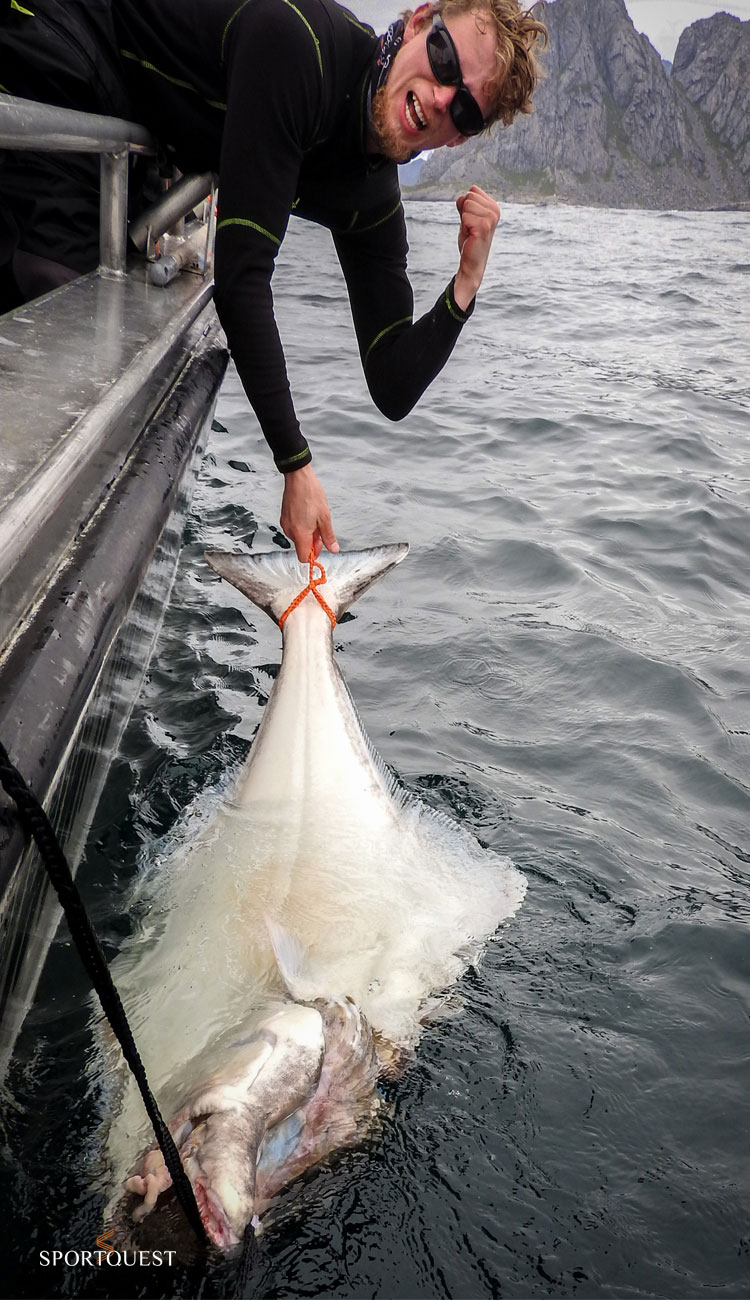 Micke fought the fish stone hard and after approx. 1.5 hours of fighting reeled the fish up to the surface. After securing the fish, this measured to 406 cm long and with a circumference of 274 cm!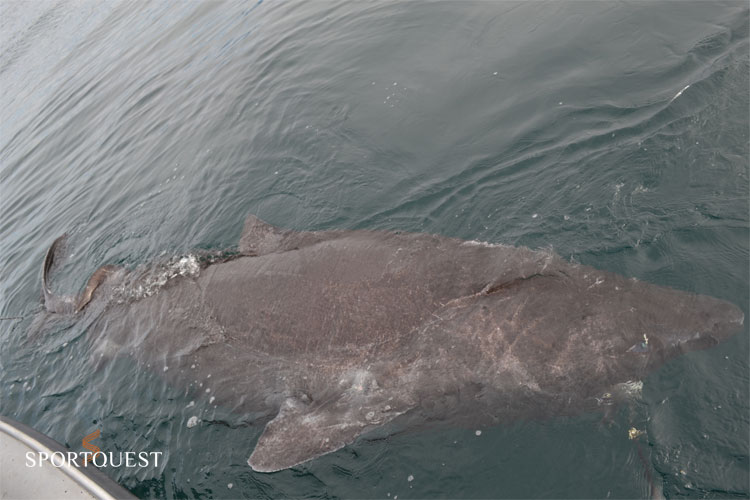 According to the length / perimeter table, this chubby madam has weighed about 1050 kg which is of course a new NSA record and also one of the world's largest rod caught fish ever!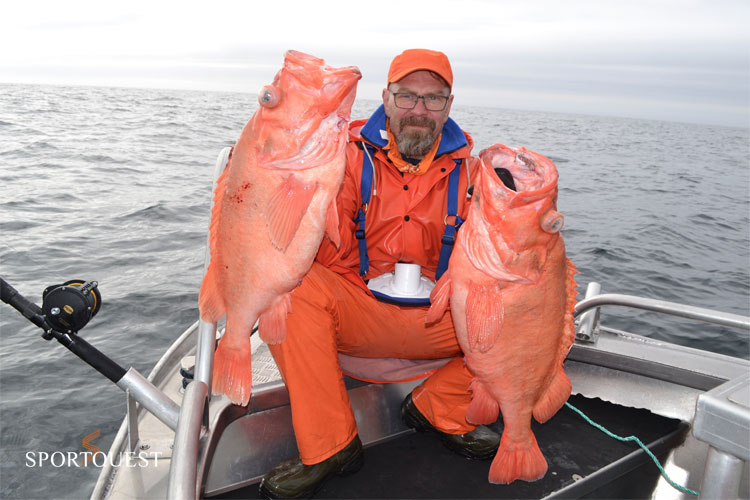 After some quick photographs, this majestic fish got to swim down to the dark depths again. These fish grow extremely slowly and are some of the planet's oldest animals, as they can reach up to approx 500 years old. One guess is that Micke's fish were born sometime at the end of the 16th or early 1600s!
Nevertheless, there is still a nice stock of these ancient fish, since they are not so attractive to professional fishermen because their meat can not be eaten since it is poisonous. However, know that the Eskimo digs the meat from Håkäringen where it is for quite some time underground to get the poison out and then you can eat this fish.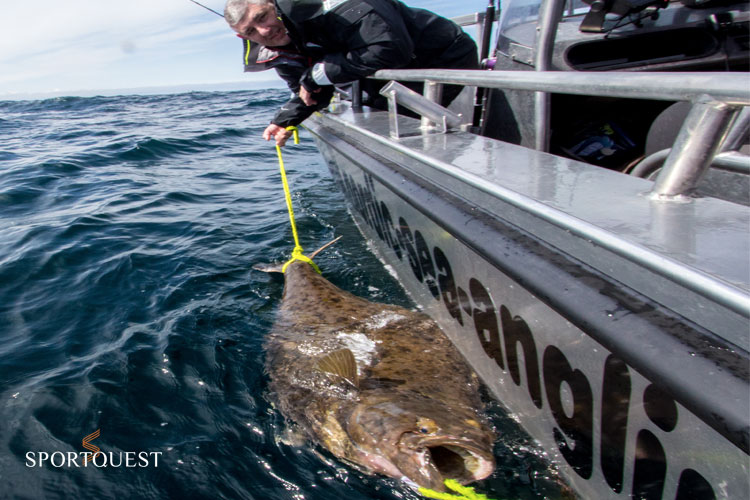 Anyway, a great congratulations to Micke for this spectacular catch and it will be exciting to follow their adventures in the waters outside Risøysundet. Yesterday there was fishing for Red fish again and then Jonas Feldt pulled the longest straw with a Red fish of 7.6 kg!
What a truly awesome catch from the waters around Norway and guess what, us here at Sportquest offer this camp as an option for our holidays. You too could soon be heading to the camp of RISØYSUNDET.
Well that's a bit different to the normal cod and halibut reports we normally get from the camps, it just goes to show the diversity Norwegian fishing offers.
Tight Lines
Matt