Yet again the destination of Å is producing the goods, one of the boats has had a mega Halibut, take a look at the report here.
Yesterday, it was time for another giant Halibut here on Å. Boat 2 with Andreas Mattsson from the sports fishing store "Tajtlajn" has been fully focused on the big Halibut during the week and the goal has been clear, a fish over 2 m. For many, it seems like exaggerating, or aiming high when setting a goal of 200m, but doing a goal-oriented bet, in the right place, with the right method and a great deal of patience here on Å, chances are good to succeed, something like Andreas proved yesterday! On Kingmee, a Coalfish rigged on a jig with a spider blade, something that the guys in previous years had great success with were again hooked into a bigHalibut this week. After a long fight, only those guys secured a huge fish on the boat side and the target stock showed 229 cm (408lb est).
We lifted our hats and congratulated Andreas as well as the entire boat 2 for an incredible achievement and a very hard-working person favorite on Halibut for Andreas.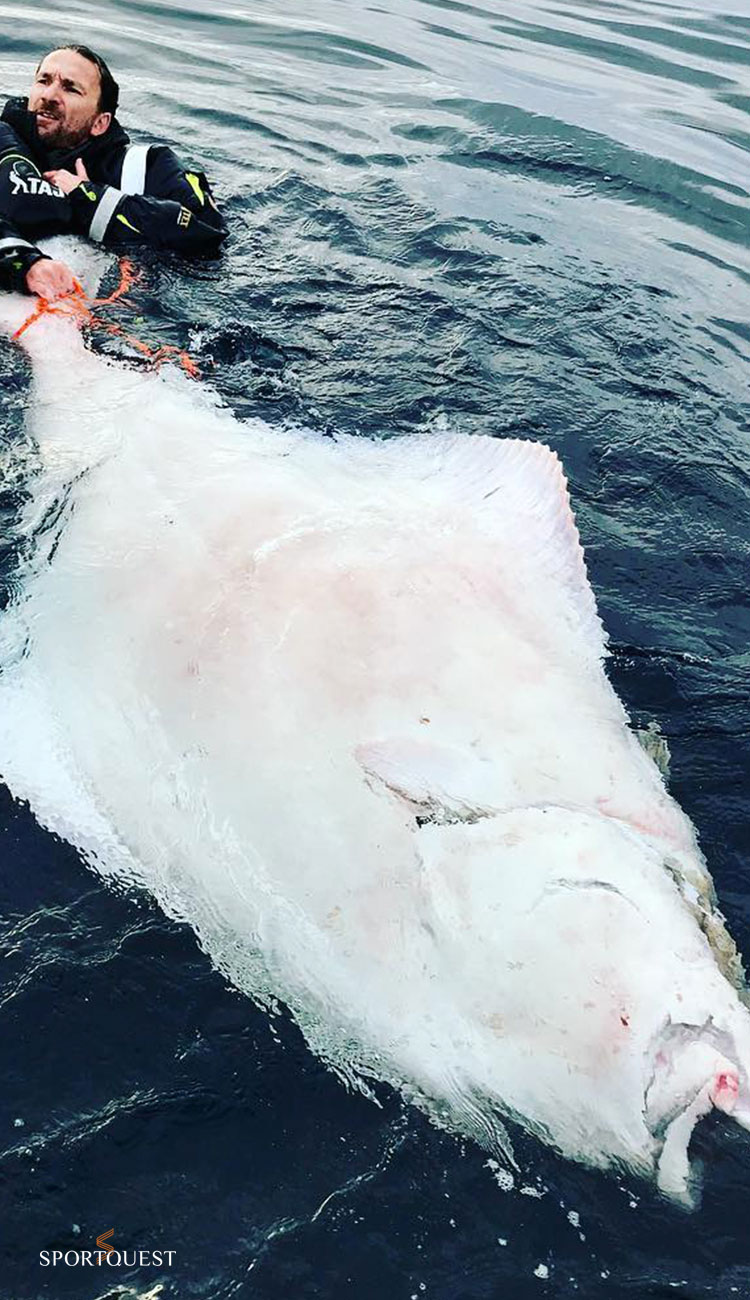 In addition to this mega fish that was taken yesterday, there have been a couple of Halibut around 135-140 cm (80lb est) among the boats as well as plenty of Halibut in food size. A couple of boat teams also made a bet on the cod and what fish they had! Most were around 10-15 kg and had these two gangs on heavy fights throughout the day.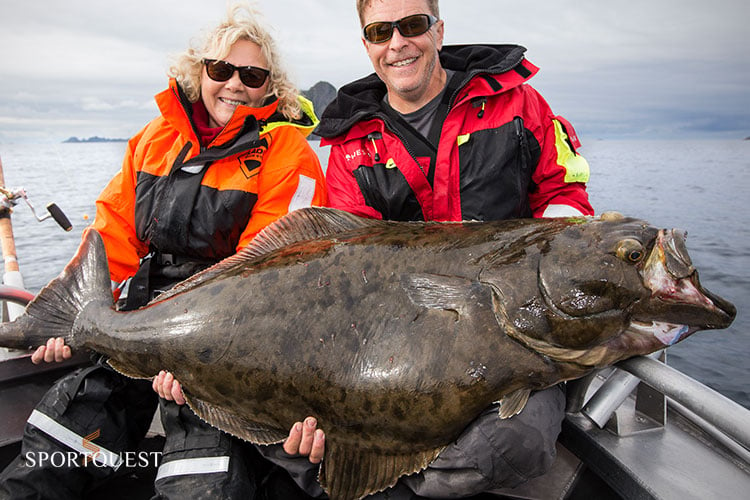 Now we're loading for a final ending, the weather looks top in tomorrow so the question is what's landed then? It remains to be seen…
Tight Lines
Erik Axner & Alexander Lindgren
What a fish, thank you for the report Eric
If you fancy trying your hand at fish like this then come and take a look at Å
Tight Lines
Matt