Just been sent this awesome report from our guide over in Florida celebrating his 62nd Birthday, Happy Birthday Rodney:
FISHING REPORT
I suppose it is still a bit surreal for me to sit here in the Florida Keys and do this blog on my 62 nd birthday. As they say old age is a privilege not enjoyed by everyone and many a dark night during my three heart attacks wired up to god knows what and trying to sleep with all the monitors bleeping this all seemed that it would never happen again.
Well it did and yes I am back doing what I love hosting Fishing Holidays in the Florida Keys OK I can not reel in a big fish again or run my beloved boat but I can still watch people fish their dreams and with the excellent help of Capt Mike running the boat it's not a bad option.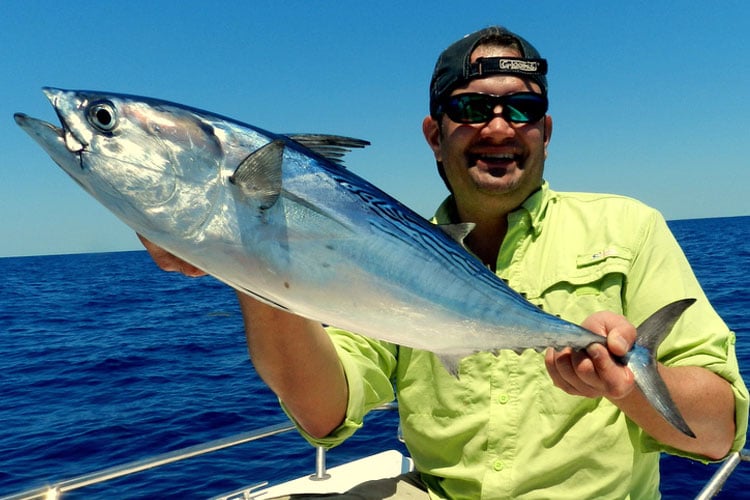 The other thing that kept me going during those dark days was the memories of fishing with the like's of John who a long time ago went from customers to true friends giving me so much to look back on. Will never forget an epic 2 hr 23 min fight with a 1000 lb plus shark or him dragging a monster bull shark up from over 500 ft on the tuna grounds.
John's near 100lb grouper on a fly rod or his lesson thanks to Skype putting a new starter on the boat when he was running my holidays. This years fight with that 45 lb permit will also be a memory that will last for a very long time.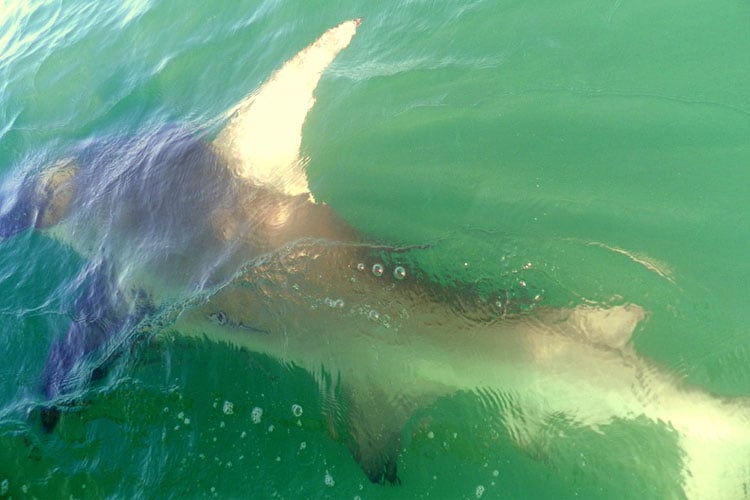 Thats a big Shark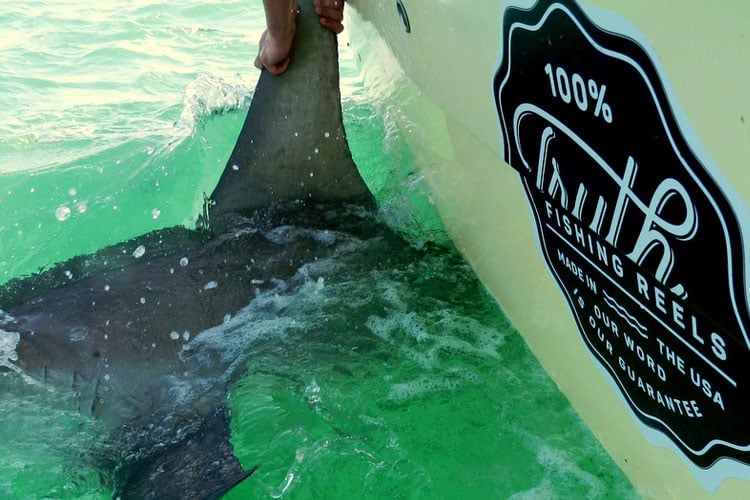 As is the norm with this week we have so many high points Ben's fight with an over 800 lb 14 ft hammerhead. That shark attack on Steve's high 100's tarpon and all on video just so cool. And being shown the figure of eight way to catch barracuda and yes it does work they just go on and on.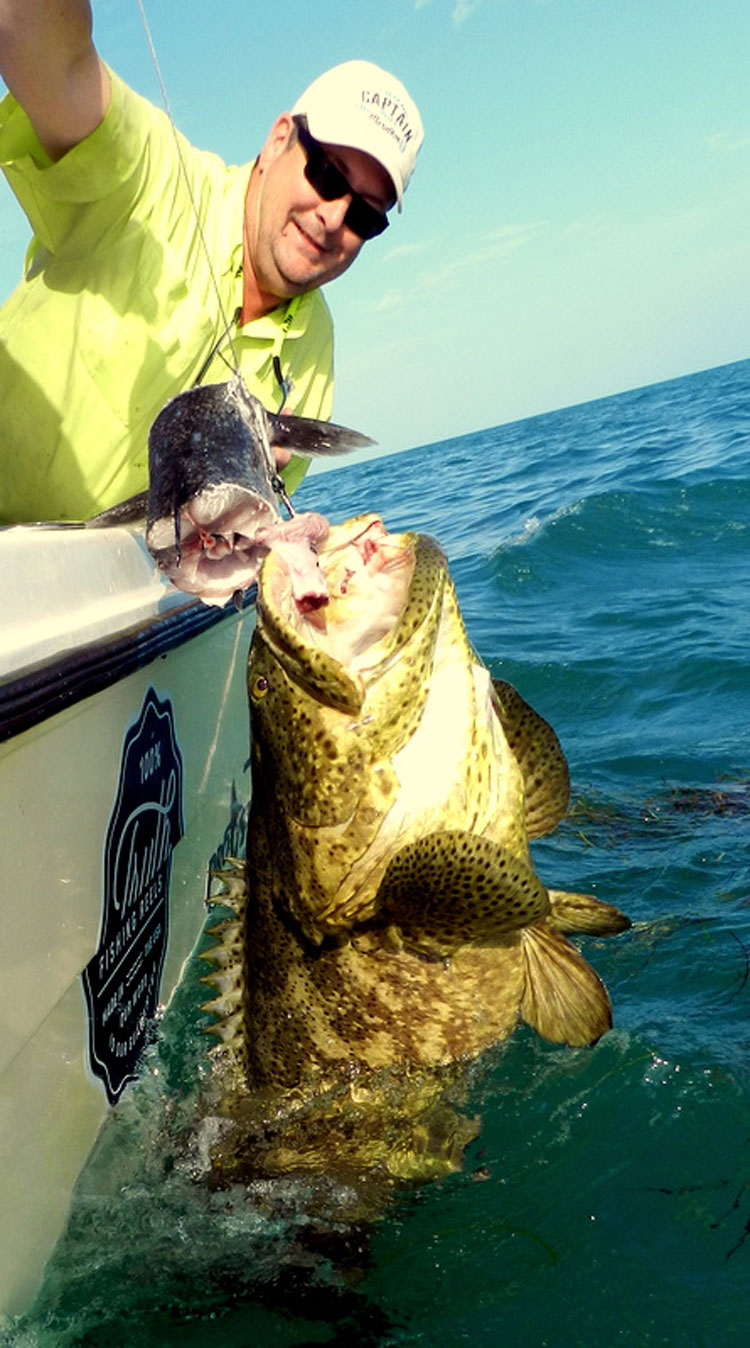 Just have to say a massive thanks to the likes of  John and all my customers for giving me the reason to fight and carry on.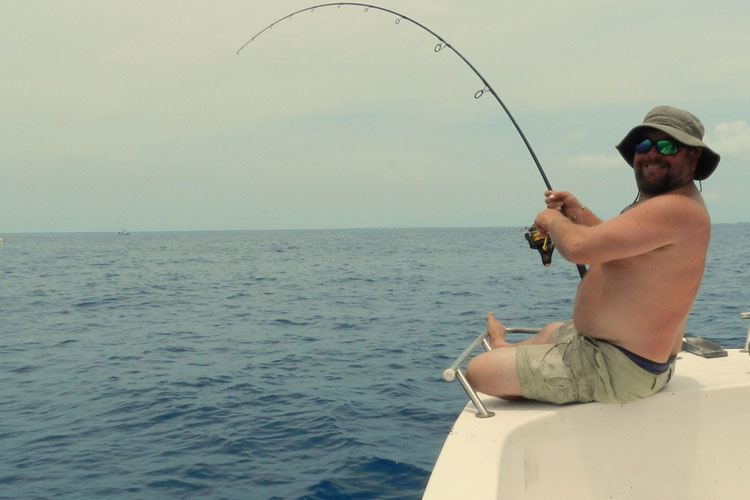 To view this awesome fishing in Florida Keys simply Click Here
Until next time, tight lines
Paul Stevens