Red hot fishing at our destination called Å located at the very end of the Lofoten islands. This part of Norway still manages to blow me away with the Halibut fishing just take a look at the below report sent to us last night from Nordic Sea Angling.
We at Sportquest Holidays would like to congratulate Alexander on his dream fish and I know how much it would of meant to him and I would of truly loved to have been there share his moment, well done Alexander.
Like we have said in previous reports, this destination is becoming one of our most popular destinations so if you are considering a fishing holiday to Norway then you must look at this place. You can call me anytime to talk about what we can offer you on 01603 407596
FISHING REPORT
Most of the guests wanted to target Halibut and with radiant sun, mirror-shaped sea and a good feeling, it felt like it would be a good choice.
After a few hours of fishing without any results, most of them lost their minds, but from nowhere there was a call from team Alexander Karlson in boat 6 that they just landed today's first fish and the buzz came back immediately.
Not long after, Martin from boat 2 with colleague Alexander Lindgren shouted over the radio that they have something big on the hook and that they would like assistance. However, Alexander fought the fish very quickly and efficiently just as Martin jumped into the boat, the fish landed.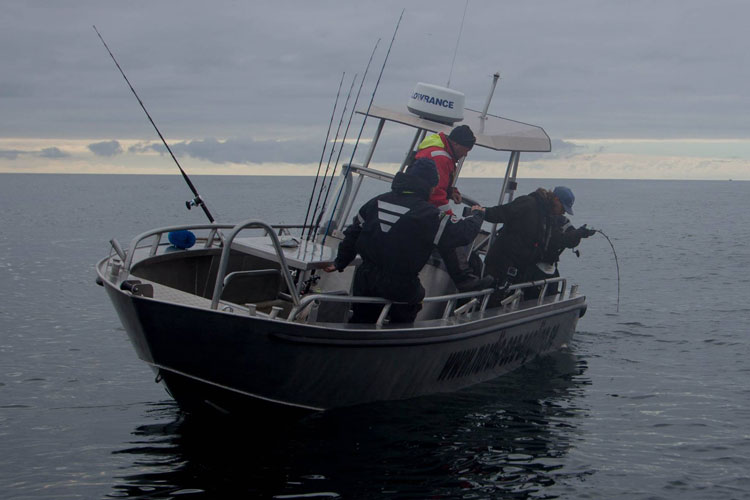 That said, we would like to congratulate Alexander for a true MONSTER !!!! The fish measured 204 centimetres and thus we can see another MONSTER HALIBUT here on Å.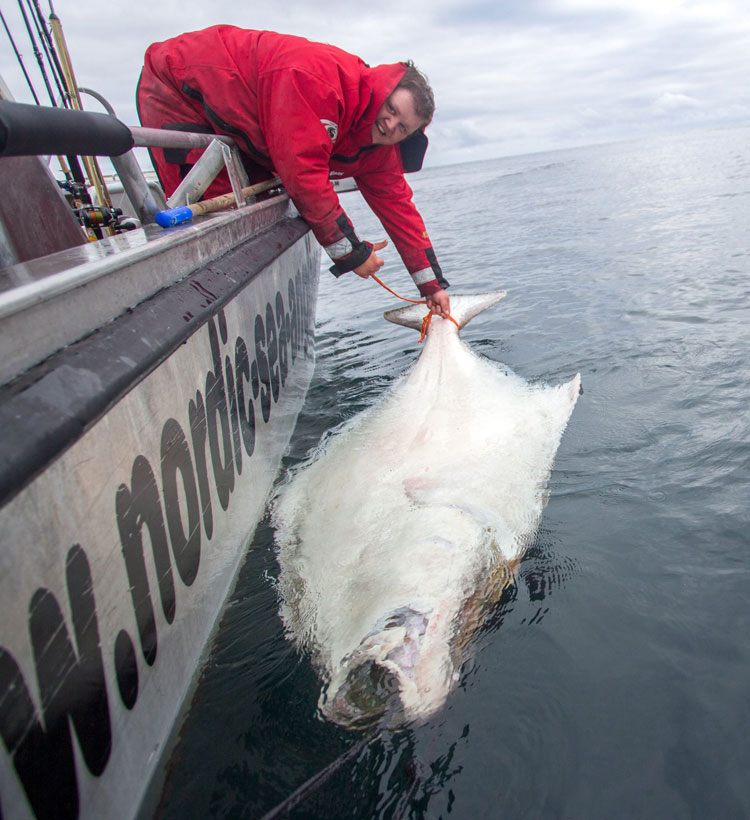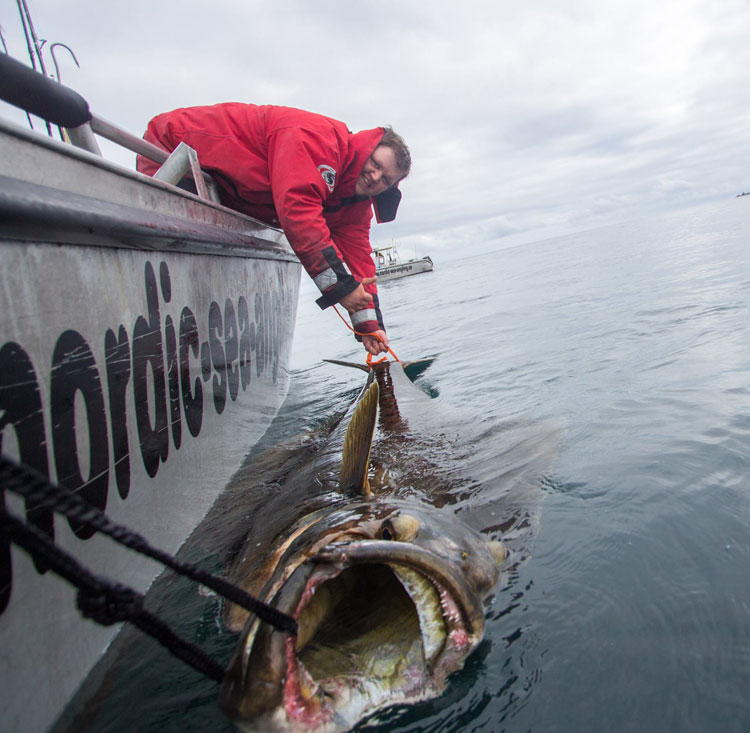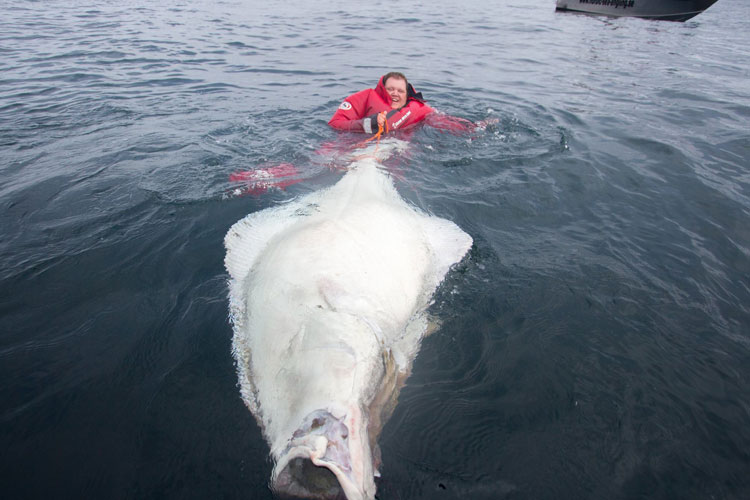 After marking and some pictures, the fish naturally swam back and Martin jumped back in the guide boat, but Martin did not even get out of there before the team Alexander Karlsson shouted at the radio that they also needed assistance even when they had big fish on, we looked inquiring at each other and thought that this is not true, what's happening !! ??
But Martin turned the boat and went full speed to boat 6.
Well, when Martin saw the bend and heard the bottom rush, he realised that this was not a normal day. Aching bones and 35 minutes later Martin sees the fish rising from the depths and even this looked really nice when the fish broke the surface and the fuse was a fact so broke total joy! Alexander is shaking, people are applauding and they are excited about the radio.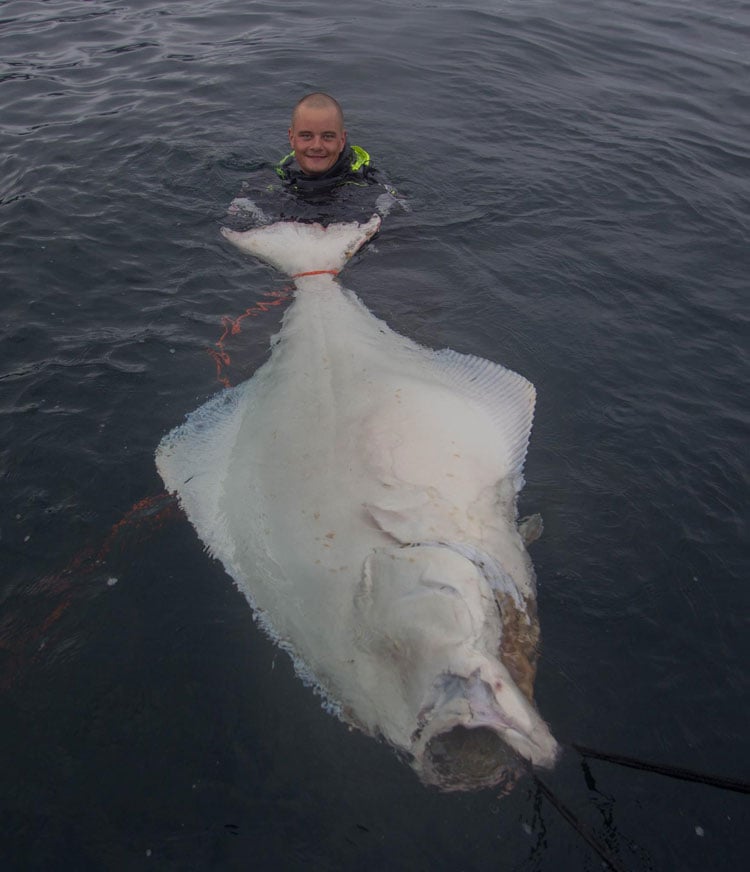 Alexander's fish measured 178cm and after marking and some pictures, this madam also swam in the depths again. With that said, we can find another big Halibut this day.
After these big fishes, the fish started running quite well and several fine fishes landed in the afternoon and the fishing for big Coalfish was quite crazy during the week, lots of chilling Coalfish that seem to cut everything from Speedjigging to popper.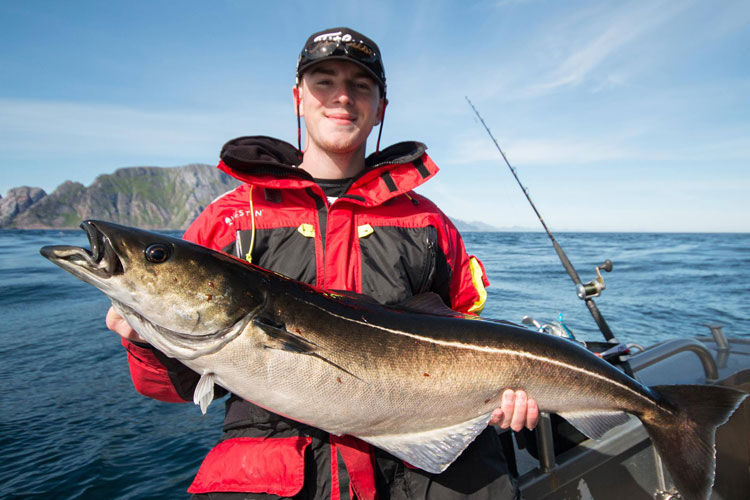 Tight Lines
Martin, Alexander & André
Again, we all in the office would like to congratulate Alexander on this dream fish. We also would like to thank the guides at Nordic sea angling for strongly promoting CATCH & RELEASE on Halibut. There is nothing worse for our sport than killing fish of this size and the CATCH & RELEASE rules at ALL our Nordic Sea Angling camps in North Norway are in place to protect our fishing and with a little help from all who travel to these destinations we can keep this fantastic fishing alive for future travellers.
If you would like to view this amazing destination CLICK HERE
Tight lines
Paul