Havoysund in North Norway constantly blows us away with how good the Halibut really is and now that the weather has settled and the waters are flat calm its time to see really what Havoysund is all about……
FISHING REPORT
A new week has started in the very best way, despite tough conditions with fog, northeast wind and a thunderstorm from hell. During the first fishing day, lots of boats headed to the same area and a lot of Halibut were landed in the smaller sizes, while our Norwegian guests who had the target of cod were rewarded with a great amount of fishing. The Cod fishing has been great, and already the first day there were cod over 40LB and several smaller ones….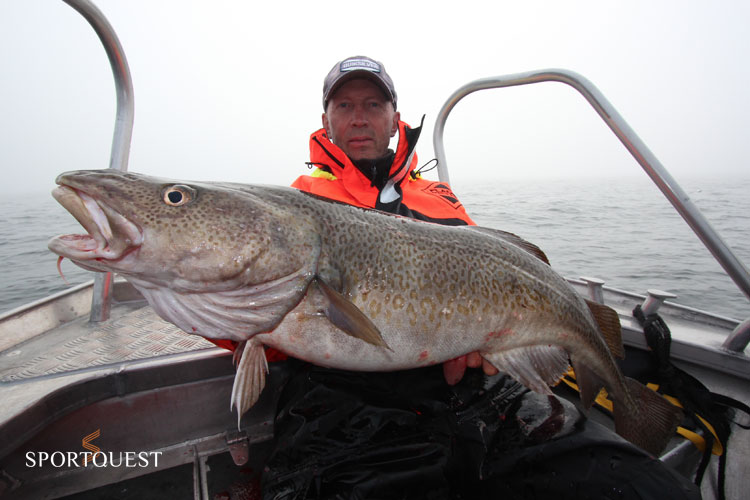 In the evening, the fish had to be interrupted when an enormous thunderstorm pulled over Havøysund that lasted all night.
The next day was a lot slower and the Halibut was not on the bite. Possible yesterday's weather had an impact on this!? But then things changed when the tide started and with a solid weight followed by one brutal rush after another, he was soon shouting about a really big fish and after an hour of fighting where the sweat was running and his arms became heavy, came the queen from the deep. A safe landing at the edge of the boat and on measurement it turned out that the tape measure was not enough. After careful measurements, the length should be fixed to a maximum of 208 cm! This year's second largest Halibut from Havoysund was landed and the angler was able to lyrically announce to the rest of the boats about his dream catch.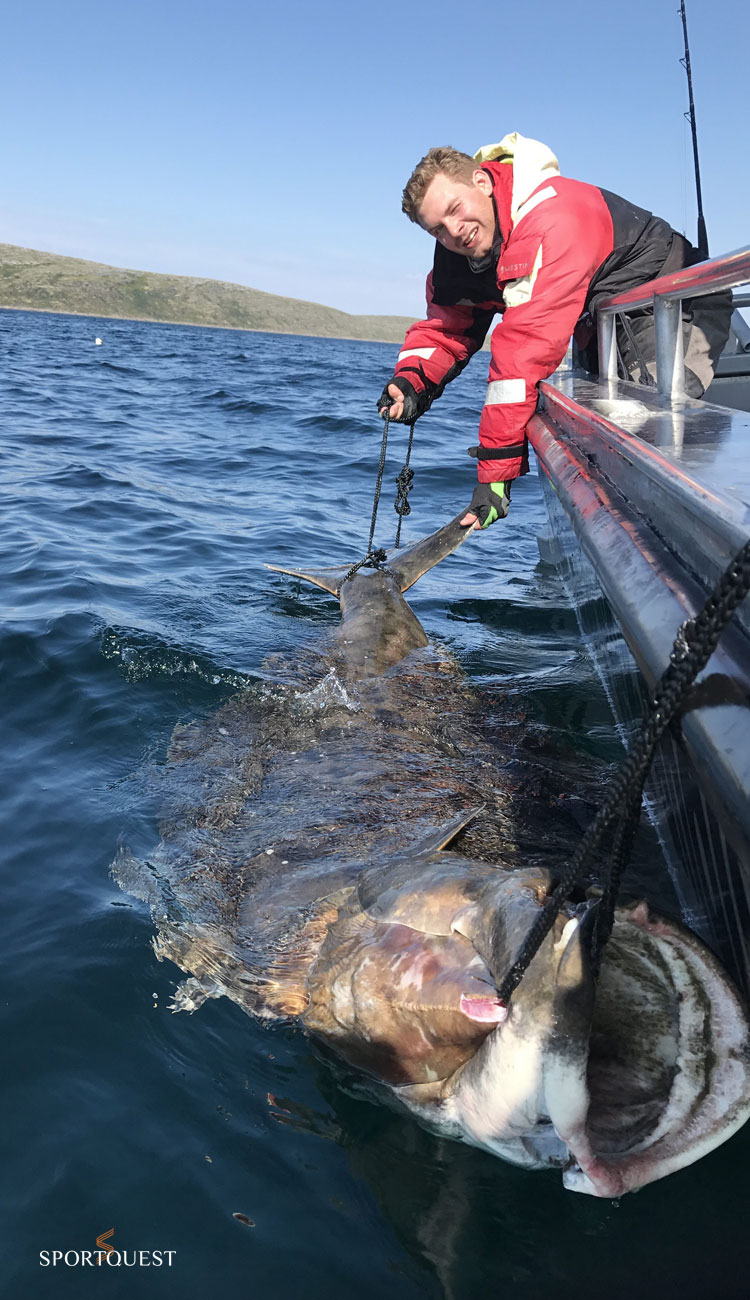 It did not take long before the Halibut appeared to me (Erik) in boat 4 and when the circle hook wasset, this fish also offered a solid weight. Unlike Andrea's fish, this fish was fast and took advantage of its weight, instead of long heavy runs. Pretty fast, the fish could be secured at the edge of the boat and measured to 166 cm, another big flounder and a great start to the week.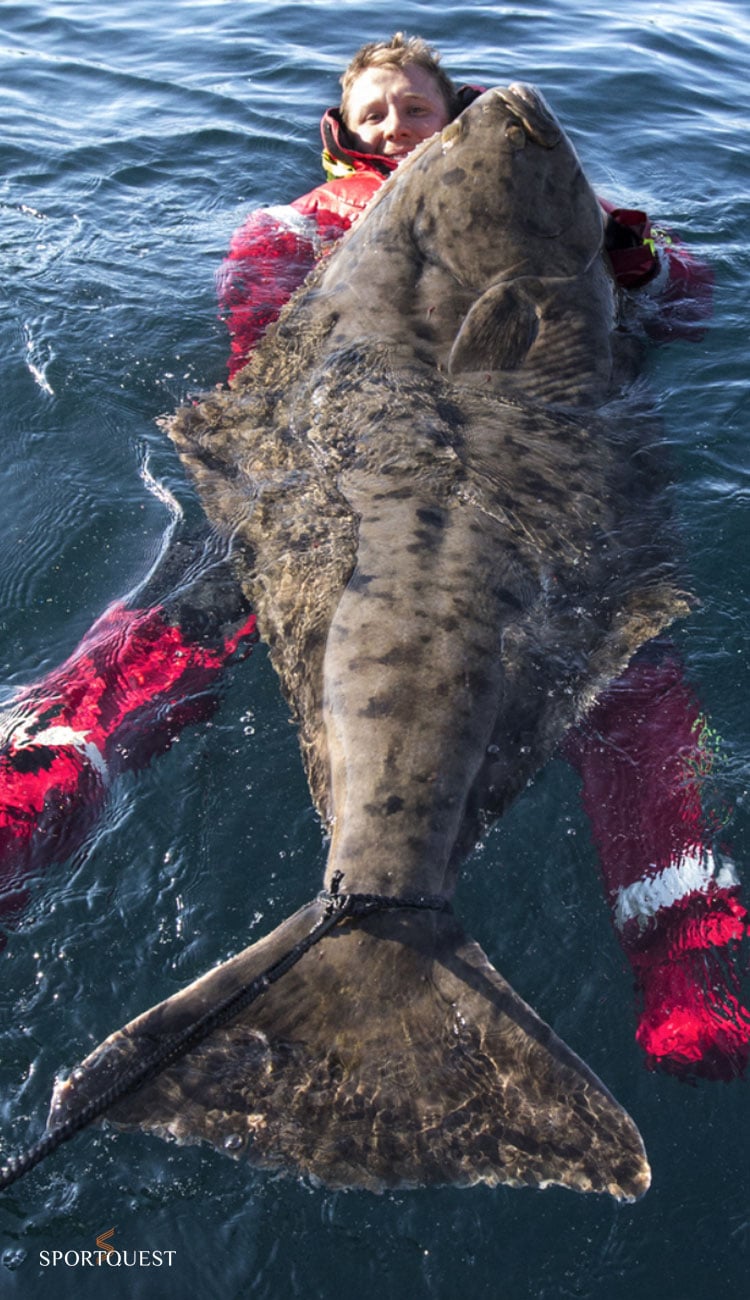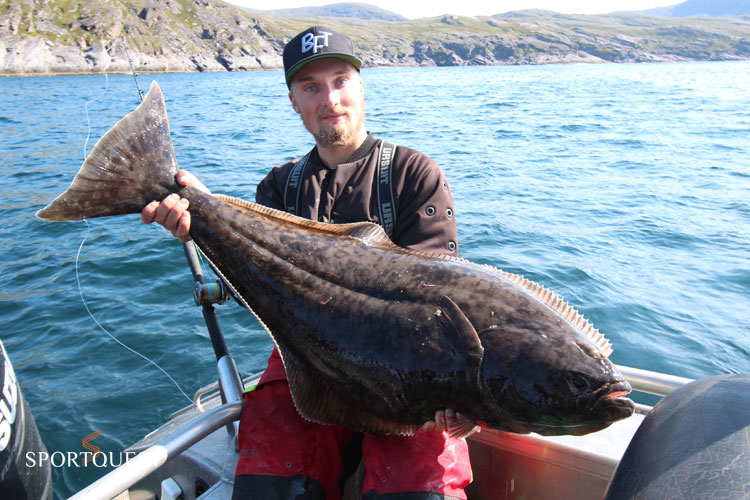 After all the excitement was over the boats steered towards the harbour where there was a king crab buffet, a couple of cold beers and a big chat on today's big catches!
Now a long trip is waiting and we are loaded to the toes for what's coming.
Tight Lines
Erik Axner, Douglas Dahlberg, Jörgen Z and Ivan S.
Thanks Erik for the report hope all our English guys are having a good time. If you have always wanted to catch a big Halibut then we would highly recommend a visit to Havoysund, the home to the true giants CLICK HERE
Tight lines / Paul