The halibut fishing at Havoysund is on fire at the minute, all the camps we use are reporting big fish after big fish and this report from the destination of Havoysund is no different. some truly magnificent beasts have been caught by all the anglers including the Sportquest guests we have out there. 
Sunday evening, 7 boats flew up for a long trip, Monday would be the nicest night / day in the next few days. Therefore, most of the boats took a little shorter day at the sea, so get out on a hike at 12 in the evening again. After several boats had returned to the camp on Sunday afternoon, one was told about a very good cod fishing, where there were more cod of 15 kg +.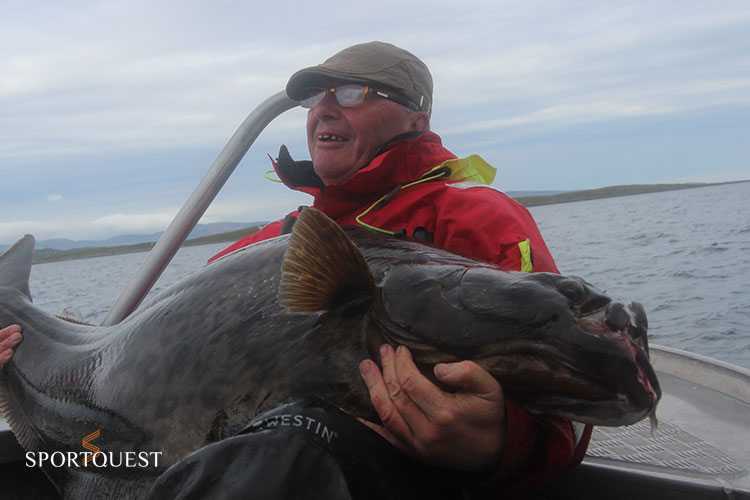 When it was 12 o'clock then people gathered down at the harbour who were really ready to drive a big long journey! We put the boat out to the sea, and the halibut were the goal of long hours, not long after we arrived at our fishing village, Toni in the Guided boat had dropped down to the bottom and hooked a monster as the halibut crashed into his jig, and boat 8 was also out there with first 130cm (65lb est) fish! Erik and his Czech guests also got a halibut almost immediately, and more later throughout the day Morgan from Wales in Boat 7 also got his first halibut at a respectable 128 cm(61lb est)! In the Guided boat you also got a fantastic double take, one on a bait, and one on jigg. 140cm (83lb est) and 110cm (38lb est) at the same time is just awesome!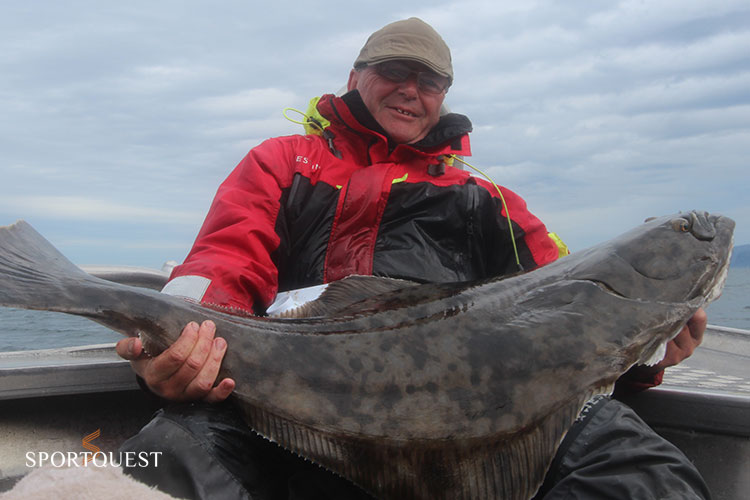 During the day, fishing slowed a bit. The power declined sharply and the fishing became much more difficult, among other things, boat 8 got a nice halibut of 151cm (105lb est) at the end of the day, which got stuck back in the depths. After 14 hours of fishing, most people looked happy with the day and returned to the camp, a nice day on a long trip, with fantastic weather.
Boat 14 who chose to stay again at the camp instead of taking the long trip, and focused on cod. Instead of searching cod on tops and edges, they went rather to go down to the deep. It would turn out to give results, at 180 meters deep it would cut off for Magnus. After a good fight and a lot of weaving, the figure came up from the depths, an imaginative fine cod of 19 kilos! There was a lot of cod between 5-10kg , the Englishman Roger, on boat 10, even managed to hook up a giant near the camp this day. It was measured to clean 160cm (127lb est), and got its freedom back after showing its beauty.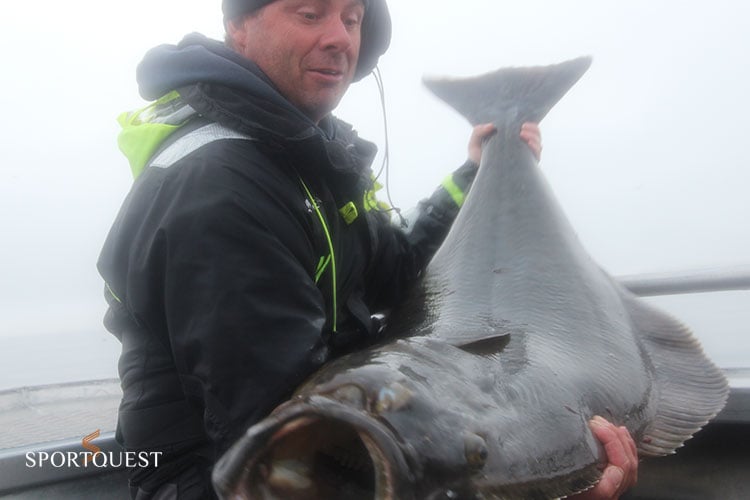 On Tuesday most of the guests were tired after long hours, but did not stop them from going out for cod fishing this morning. It was impeccably hot, but the wind rose a little over the afternoon, making it difficult to lay still over the cod. Nevertheless, several fine cods of 10 kg + and some 15 kilos of fish were obtained.
Last day boat 14 went to fish for halibut westward, a nice halibut of 122 cm (53lb est) came sailing up from the bottom, and there would be more. One hour later, it crammed again and a nice 114 cm (42lb est) fish was secured with the halibut hook. Chris from Yorkshire, in boat 10, had never caught a halibut. 30 minutes into the first drift he hooked something ", and he realized that this was a halibut. After a couple of runs and a solid fight, I grabbed the halibut and secured the fish, it was measured at 113 cm (41lb est), and Chris's very first halibut was now a fact. But again, Chris's "special flappers" proved to work, an hour later he shouted in the roll again, we soon realized that this was a little bigger fish. We saw the fish after 5 minutes of fighting, but it quickly went down again. In the end, we each landed and secured the beauty and measured it to 135cm (73lb est), A real wild halibut. Chris managed to get two giants in one and a half hours of fishing. Unfortunately, the fishing completely died after this fish, but I will never forget about Chris!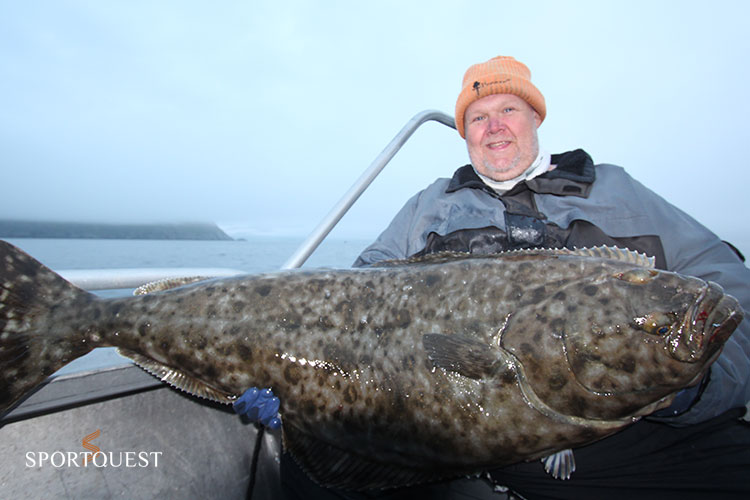 It has been a great end of the week here in Havøysund. Now let's get ready for the new guests coming and we would like to thank the guests who have been here this week for a rainy week! The weather looks incredibly good the coming week, and we are aiming for more long drives and big fish here in Havøysund!
Tight lines! // Jörgen Zwilgmeyer, Douglas Dahlberg, Erik Axner and Ivan Swarts
Thank you for the report guys, it sounds like it is fishing extremely well .
Our hosted trip to Havoysund leaves on the 8th of August where both Paul and I will be out there hoping to put our customers onto some complete zoo creatures. Keep an eye out on our personal Sportquest facebook pages for live streams direct from the boats whilst we are fishing and look for the blogs on the Sportquest website direct from Norway.
Tight Lines 
Matt Crowe