We have received this catch report in from our destination in Namibia, the Bronze Whaler sharks are turning up around the coastline and things are only going to get better. Take a look below at the latest report from our Shore Shark Fishing Namibia destination.
An hour at Popeye, Henties Bay resulted in two young Bronzies for Jan. The first was a male of 44kg (measured) and the second, a female of 40kg.
Both fish were caught on Snoek heads fished at around 220m from the beach.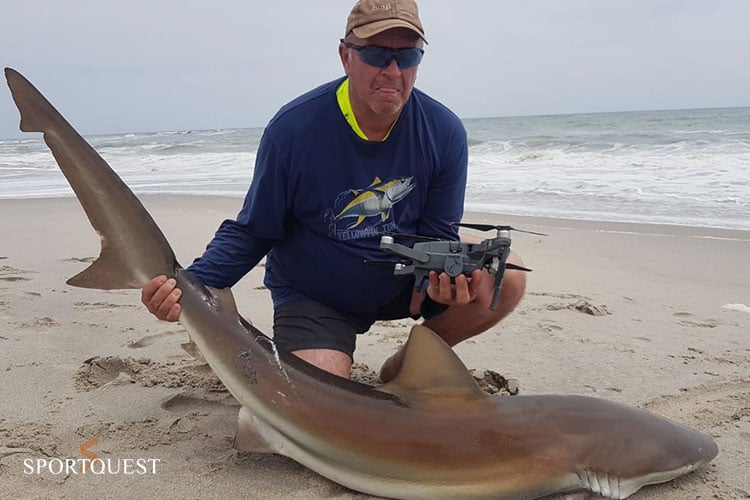 Baits were flown out using a DJI Mavic Pro Drone fitted with a Drone Fishing – Gannet Bait release, this is to aid in getting a large bait out beyond the surf-line and into the domain of the bigger sharks that lay off the shores.
For a bit of extra incentive, the baits had quite a lot of fish oils added.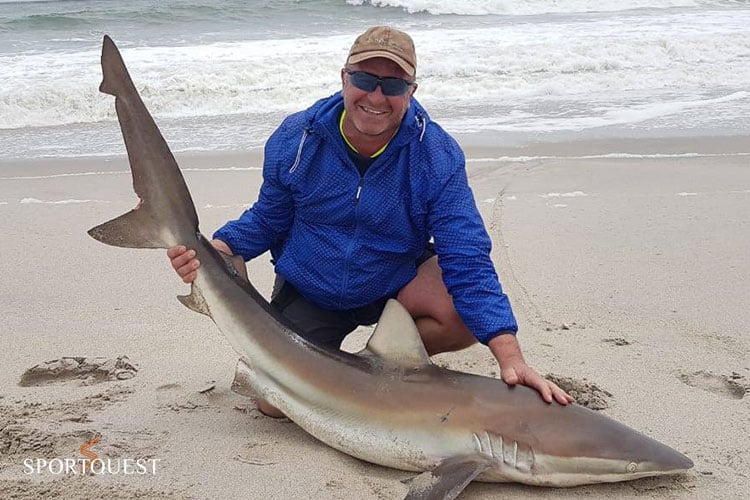 Both sharks were released immediately after the photos were taken.
Does this type of Shore fishing make you want to book up and get out there now and catch some big fish?
If so then take a look HERE and get booked up for 2019 or 2020.
Tight Lines
Matt