With some of our camps starting to slow down at this time of the year we are still receiving some great reports and to me this time of year see's some fantastic sport especially the Coalfish and Halibut.
I have been over to Norway In August, September and October and the fishing has been awesome with some great results. So if you fancy a quick getaway or would like to look at something for these months next year then call me on 01603 407596 and I can talk through some options for you.
Martin, the head guide at Nappstraumen on the Lofoten Islands has sent us this little report of the fishing they experienced last weekend just before the storms hit and they had to stay on land.
FISHING REPORT
Last week there were mild winds all week and we fished mostly on the north side. We had many nice Cods, some big Coalfish, Ling, Haddock, Wolfish and a few Halibut. All boats got to see the killer whales close up.
On Thursday we went south on a long trip. Well in place, we started the day fishing for great fun. In my boat we chose to troll with lures. We fished with the Platypus SW, which is a super lure that can withstand 7 knots. We had some double and triple bites, which kept all the guys happy.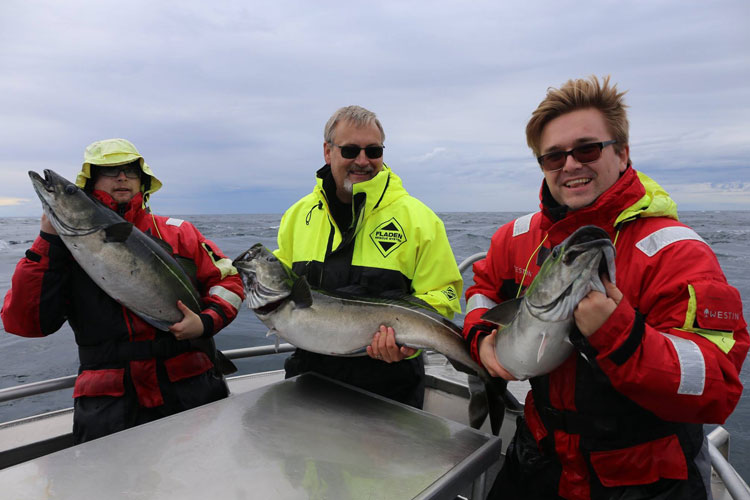 Ola Lindström took the biggest victory in my boat, a real blast. Marcus Edvinsson in boat 4 took a nice Halibut of 137cm. Mikael Nyström in boat 2 got a Ling of 155cm.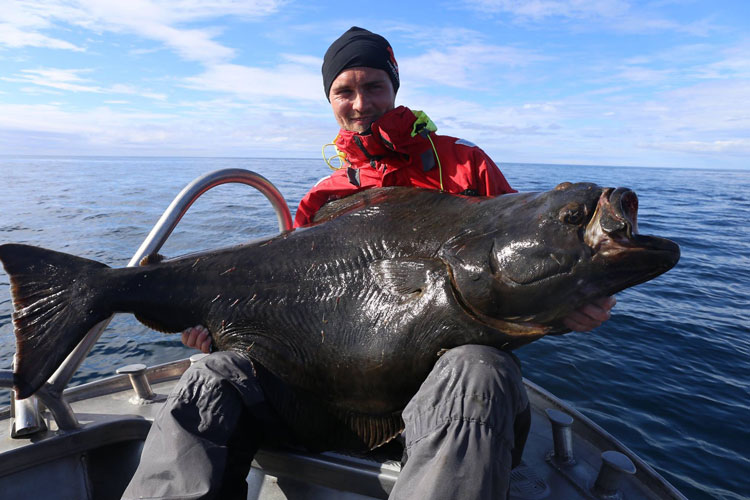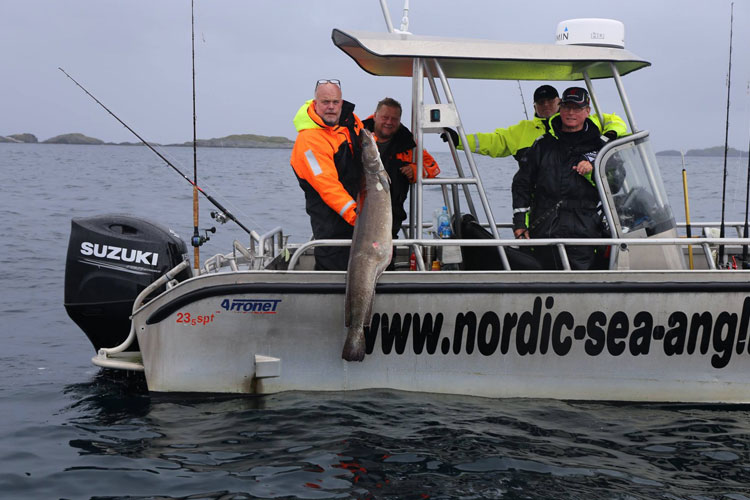 Tonight it has blown very strong so we have had a long lay in. Ola and his comrades in boat 5 took a trip to the Viking Museum, which is 20 minutes from the camp. Now the wind has settled and the boats are on their way out to try their luck.
Martin Johansson
Thanks Martin for the report. We have some exciting news for the 2018 season at Nappstraumen and this will be released very soon. You will not want to miss it….
To view this destination on the Lofoten Islands CLICK HERE
To read more sea fishing blogs from all over the north of Norway CLICK HERE
Tight lines
Paul