If you follow our blogs you will have noticed that the Lofoten Islands over the last couple of weeks have been producing some awesome Halibut catches and this week has been no different. Some of the anglers have chosen to target the Skrei Cod and have had a huge amount of success as you will see from the latest instalment from Martin Bamberg, Nordic Sea Anglings guide, who is making many anglers dreams come true.
Fishing Report
Yesterday's winds made everyone go south to search and while the winds whipped on the outside, the sea was mirrored on the inside.
The fish were hungry once more when Martin and guests found a lot of fish already at the first stop and the first Cod that came up was 17.5kg or 38lb so it became a real good start. The bite was going on for almost all of the fishing day, and the only time we got to breath was to get some well-deserved coffee. Mathias with his family in boat 7 also had a very nice fishing with several fine Cod between 10-15kg and a peak of 18kg. Stefan and the gang in boat 1 had the biggest fish for the day of 23.5kg.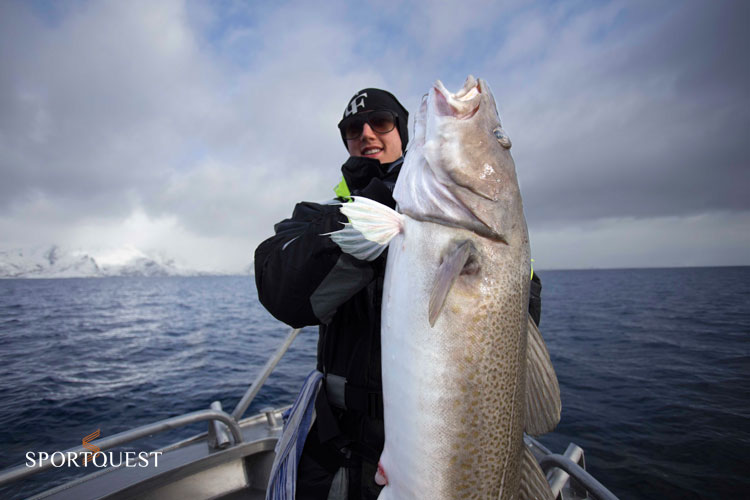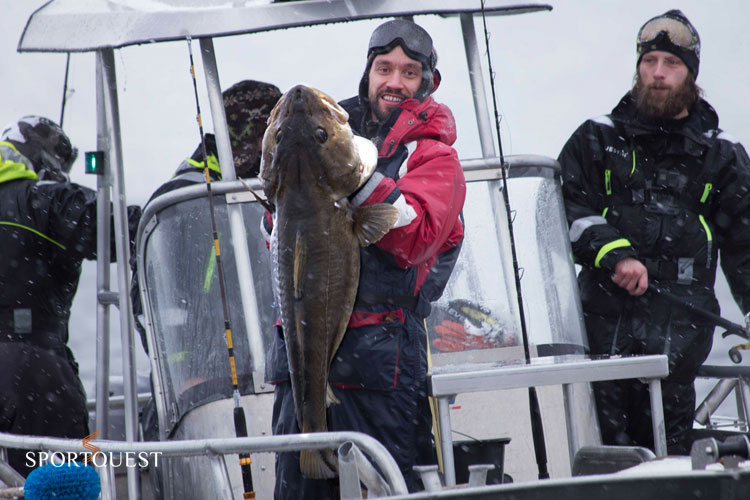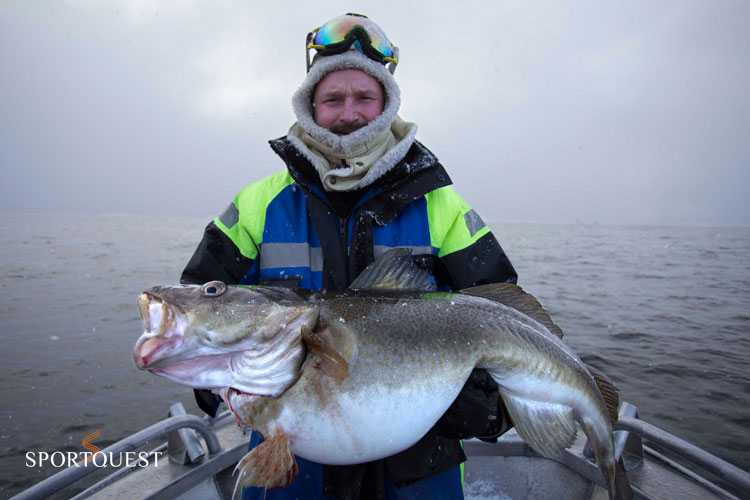 Today's report just came in and it seems that today's fishing has been crazy. The guests caught a lot of fish over 15kg and there have been several fine cods over 20kg with today's top of 25, so the Skrei fishing seems to have really started here and the weather for the up and coming days seems to be amazing, so we will get some really good fishing.
Tight lines / Martin Bamberg
Thanks Martin for your report and the fishing look simply amazing. We do still have very limited weeks available for 2018, however if you have already got something booked for this year then we can make provisional bookings for 2019 and even 2020. Contact us regarding the best times for your chosen species on 01603 407596.
You can view all our sea fishing destinations in North Norway by clicking here
Tight lines / Paul