Fishing Report Norway, as you maybe aware our Hosted trips to Norway have grown so popular that we have taken on yet another Host to take these popular trips over to Norway to some of the best destinations at peak times.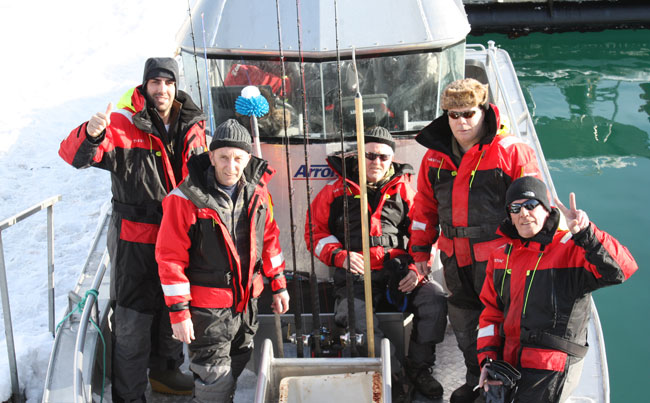 Kevin McKie our new Host has a very popular charter boat business in Liverpool called Brigand Charters and has been travelling the world targeting some very big and impressive fish, which has led him to start hosting our trips and writing some Fishing Report Norway. We have set him up with a couple of Hosted trips to Norway for 2016 and these trips have already become sold out….. That's right after only 2 weeks of advertising these trips have sold out which has made us think that there are lots of either single anglers out there or small groups that are dying to travel to Norway but are put off by supplements for travelling as single anglers or small groups.
This has encouraged us to think of some more hosted trips to Norway and which ones sell quickly, places such as Soroya which is the home to the world record Rod and reel caught Cod at just over 104lb. This destination has been in the press lots recently and featured heavily in my Fishing Report Norway after my very successful hosted trip back in March, so we were thinking of extending this trip to having 3 weeks out there. Kevin will host the 1st week and then I will host week 2 and 3 so if you are interested in joining Kevin at this world famous destination with the very strong possibility of catching a world record and definitely a personal best then take a look at the below itinerary and make sure you get in contact with us on 01603 407596 as these spaces will be on a first come first served basis. Take look through our Fishing Report Norway section on our reports from previous hosted Soroya trips, you will be amazed on what we catch.
ITINERARY
DAY 1 (TUESDAY 8th MARCH 2016)
Depart London Gatwick or Manchester
Arrive Oslo
On arrival at Oslo airport take a taxi to Best Western Airport Hotel Gardermoen (Taxi not included)
Overnight Accommodation: Best Western Airport Hotel Gardermoen (Twin Rooms) B/B
DAY 2 (WEDNESDAY 9TH MARCH 2016)
Check out of your hotel and take a taxi ride back to the airport. (Taxi not included)
Depart Oslo
Arrive Alta
Once you have cleared customs walk outside the terminal building and you will be met by our driver. You will then be transferred by private bus from Alta to Oksfjord (Transfer time approx 1.45 hrs) you and the bus will then catch the ferry from Oksfjord to Hasvik. (Ferry transfer time approx 1hr) On arrival in Hasvik you and the bus will continue on to the fishing camp (Transfer time approx 45 Mins) (All these transfers are included in the price)
Overnight Accommodation: Soroya Fishing Camp S/C
DAYS 3 TO 8 (6 Days Guided Fishing)
As this is a group trip, the group will decide the hours of fishing and people will be assigned boats to fit within their fishing hours
Overnight Accommodation: Soroya Fishing Camp S/C
DAY 9 (WEDNESDAY 16TH MARCH 2016)
In the morning, you will be transferred back again via private bus to Alta Airport for your return flights
Depart Alta
Arrive Oslo
Depart Oslo
Arrive London Gatwick or Manchester
WHATS INCLUDED
International Flights
All Transfers from Alta airport to Fishing camp
All Accommodation
Fishing Boat with Sonar, chart plotter (GPS), VHF & radar
Freezer storage for your fish
Access to professional guide for guidance
Bed linen, towels and final cleaning
WHATS EXCLUDED
Oslo airport hotel transfers
Holiday insurance
Personal items
Fishing tackle
Meals and drinks
Final cleaning of boat
Boat fuel
Tips for the Guide
To view this hosted trip to Soroya Click Here
Remember, these trips normally sell out very quickly so if you are interested or just want a chat about this trip then do not hesitate in calling me on 01603 407596
Speak to you soon, tight lines
Paul