Its been a great weekend over in Northern Norway the weather has finally started to act a little more summer like and the fish have been more than willing to feed.
I have a couple of great reports that I will write today and one tomorrow, the first one will be from Å on the Lofoten Islands and I know we keep reporting on this destination but how can we not? When the fishing is so very good. Tomorrows report will be from Havoysund and the Cod fishing has been very good.
If you would like to visit Å on the Lofoten Islands either 2018 or 2019 then you will need to act fast to get some peak weeks. You can call our office on 01603 407596 and we can talk you through some date options.
FISHING REPORT
The week has begun with rain & sun and weak winds here on Å. After last week's awesome end of the week with two Halibut over 2 meters, all our new guests were catching loads.
The fishing for Halibut has been quite sluggish on the early days but many of the fish landed have been great! Two Halibut of 150cm have been landed and a pair of over 130cm. Several boats have also had contact with significantly larger fishes, but the Halibut has been winning out of that fight.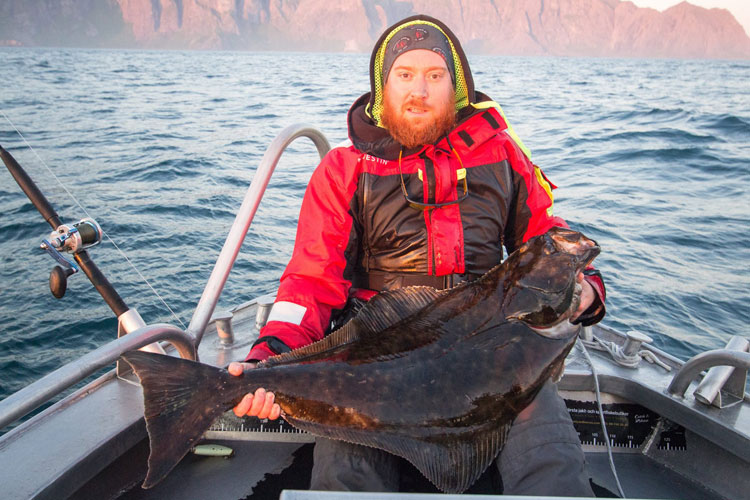 It only feels like a matter of time before the next big Halibut is landed here at Å!
Surface fishing has sometimes been quite crazy with lots of big Coalies feeding on the surface, which have been taking on the fly and all kinds of surface work. The Coalfish starts to eat well now and many fish are landed at 15 kg +!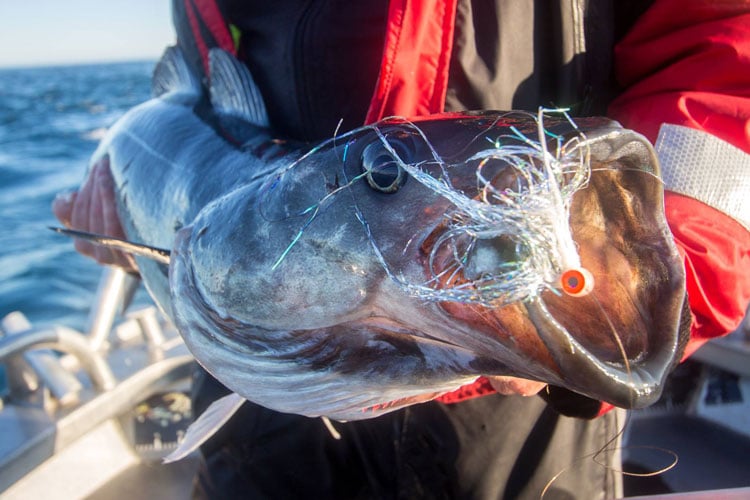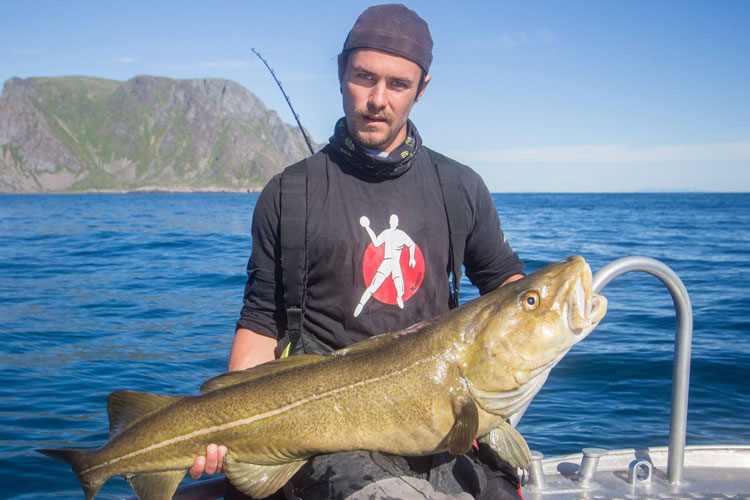 There has also been a 9 kg Wolfish, which means new camp record! The angry Wolfish was caught by none other than our crazy Danish guide Nikolaj Hjorth!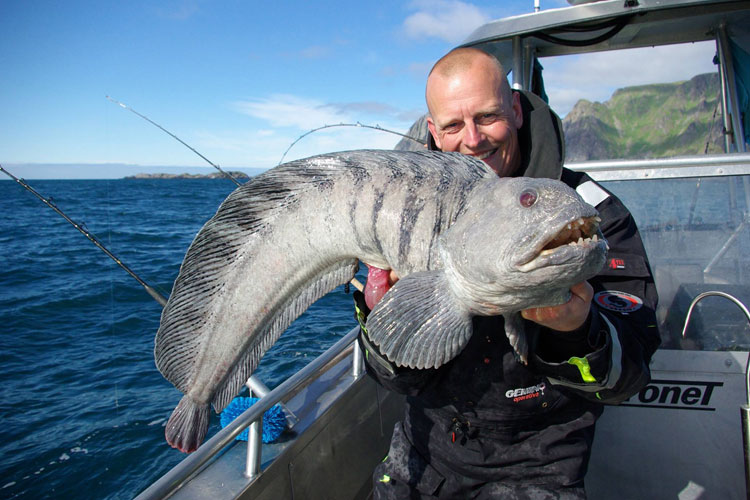 Tight lines!
André, Martin & Nikolaj
Thanks guys for your report and good to see that the fishing is carrying on for you. Look forward to seeing more reports.
To view this amazing North Norway destination Click Here
Tight lines
Paul