Yet again Å on the Lofoten Islands is hitting the headlines with news of a new WORLD RECORD…… and you guessed it, the Halibut has something to do with it.
Over the weekend we received some news from Martin the guide over at Å that his girlfriend had just caught something very special. After he had calmed down he told us the story of how proud he was of the way that Erica had played this fish of a lifetime and that she even shed a few tears once this great fish was landed.
We at Sportquest Holidays would like to send our congratulations to Erica on catching a fish of a lifetime and to also go down in history for the biggest Halibut Catch & Release by a lady angler.
We have nearly sold out for 2018 season and if you are keen to get yourself to this destination then you may have to wait until 2019, which isn't a problem as we are currently taking bookings for 2019 and for a small deposit of £200pp you can secure a week at one of the most famous big fish destinations in North Norway. Call now on 01603 407596
Below is a report from Nordic Sea Angling guides Martin, Alexander & André
FISHING REPORT
The beginning of this week started so well, with nice weather, happy mood and a lot of fish.
On the first day Peter Kirkby went straight out for a little halibut, which proved to be a good choice, where they landed two fine fish at 160 and 166cm.
Day two took all boats out quite early to fish for some mixed species. Alexander who drove the guided boat received several fine cods that day up to 18kg, and a lot of big Coalies up to over 15kg.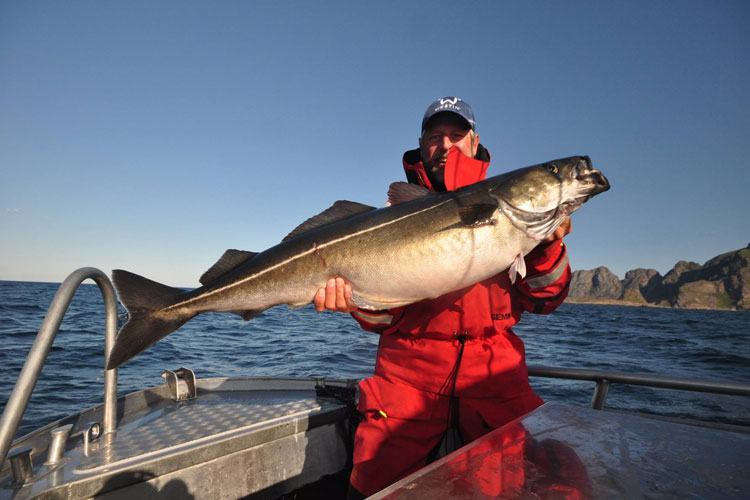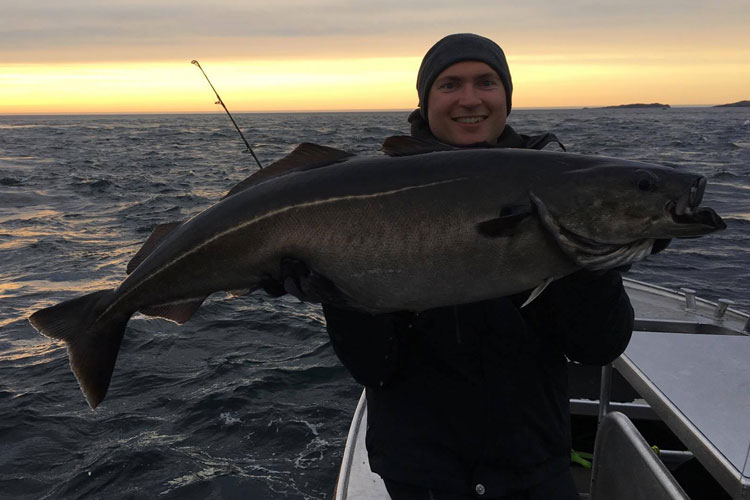 Martin and his girlfriend Erica together with a good friend named Rasmus decided to get out on a little afternoon fish, the day started fine with a good Halibut of 116cm on first drift but after that it was really slow without a single contact for several hours when it suddenly hit Erica's jig and they could see directly that this was a really big fish.
After an intense power struggle of 10-15 minutes, the fish finally broke the surface and it turned out to be a monster measuring 236cm, meaning that we have a new female C & R world record, and after a few pictures the monster swam back into the depths.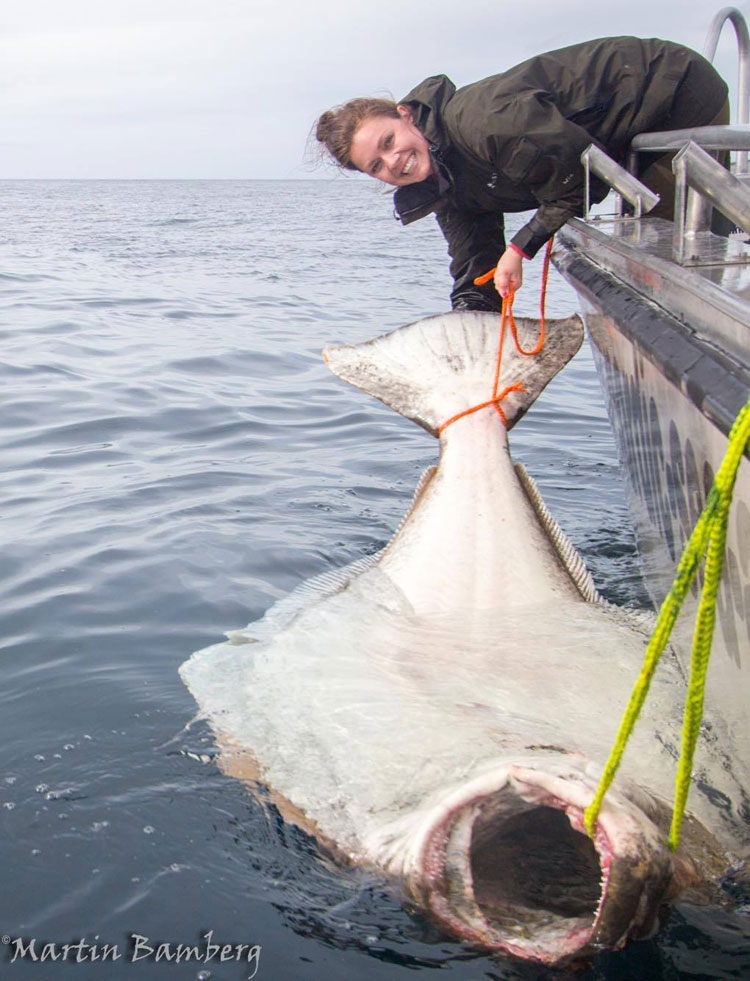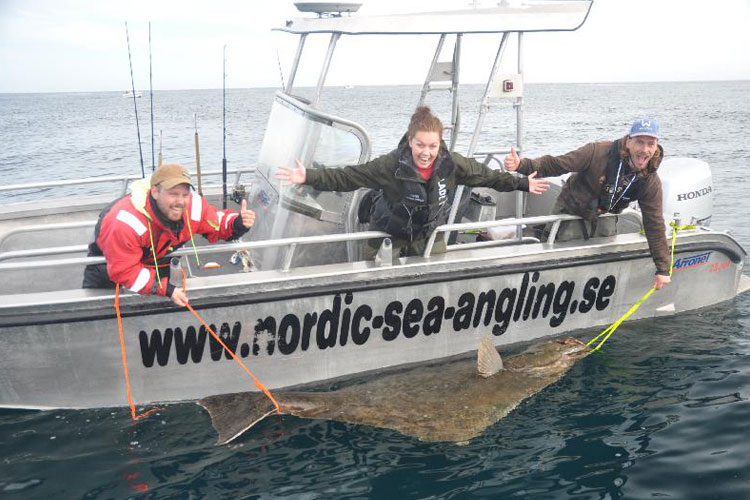 Martin went out into the guided boat and once at the fishing spot it didn't take long and some guests didn't even get their jigs in the water before two Halibut were hooked at the same time. Chaos broke out in the boat, and after a battle of some time, both fish were landed and one measured 112 and the other 150cm.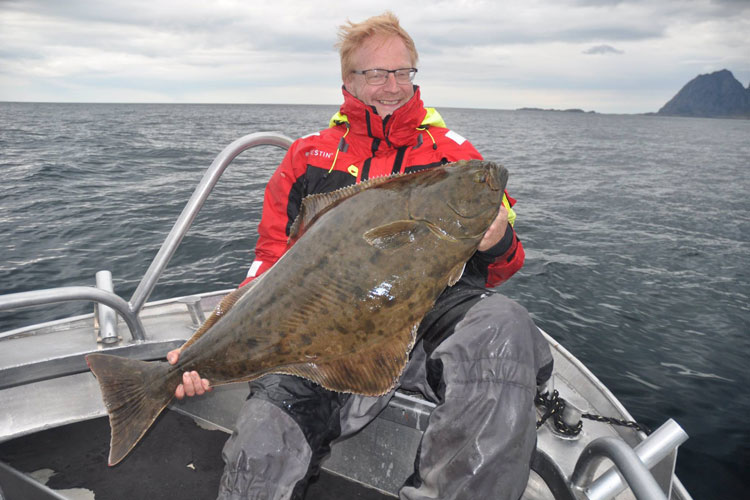 Later that day, boat 1 landed a nice 164cm fish.
Tight Lines
Martin, Alexander & André
Wow guys this place blows me away. How can so many big fish be in one area… I can't wait until my trip next year. We have been given a video of Erica's Halibut fight, which we will be adding to Facebook tomorrow so keep an eye out.
To view our full trip details simply CLICK HERE
We also have lots of other North Norway reports that you can look through. CLICK HERE
Tight lines
Paul