What an amazing start to last weeks groups who arrived at Å on the Lofoten Islands. The weather had finally lifted opening up a lot more fishing areas. 99% of the fishing grounds are located very close to the accommodation so you do not waste time in travelling to far away grounds.
The guides at Å are superb and will try their hardest to put you on fish even if they are not in your boat, so what are you waiting for? Get this location booked for your next Norway adventure.
The below report has been sent to us regarding a very special Halibut caught and landed by a lady angler, could it be the largest ever Halibut caught by a female? This destination is fast becoming sold out so if you would like to see what we could offer you then call us as quickly as you can on 01603 407596 so we can reserve some dates.
FISHING REPORT
The start of the week here on Å can simply be described as magic. On Thursday morning, André left the harbour with four loaded donations and headed for the flounder river. The day started quite slowly until Amanda stood in the bow after about 2 hours. After a wonderful fight, they could land her first Halibut of 103 cm.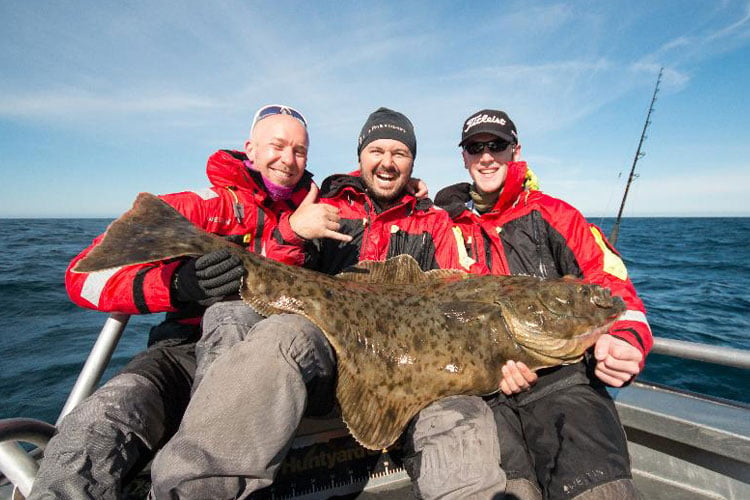 New drift and down with the tackle again and just over an hour later, a big Halibut was on the line. Amanda cries from the bow to "now I have" and puts a rock-hard motive. There is a cross strike and André is wondering if that could be the bottom. But the second later, two heavy knocks come and they realize that this is great! For about 10 minutes, they will be allowed to go for the fish as it rushes and then the attempt begins to lift the monster from the bottom. After 40 minutes, they can land a new NSA best year of 233 cm and what we know is the biggest halibut ever caught by a woman! Awesome job Amanda!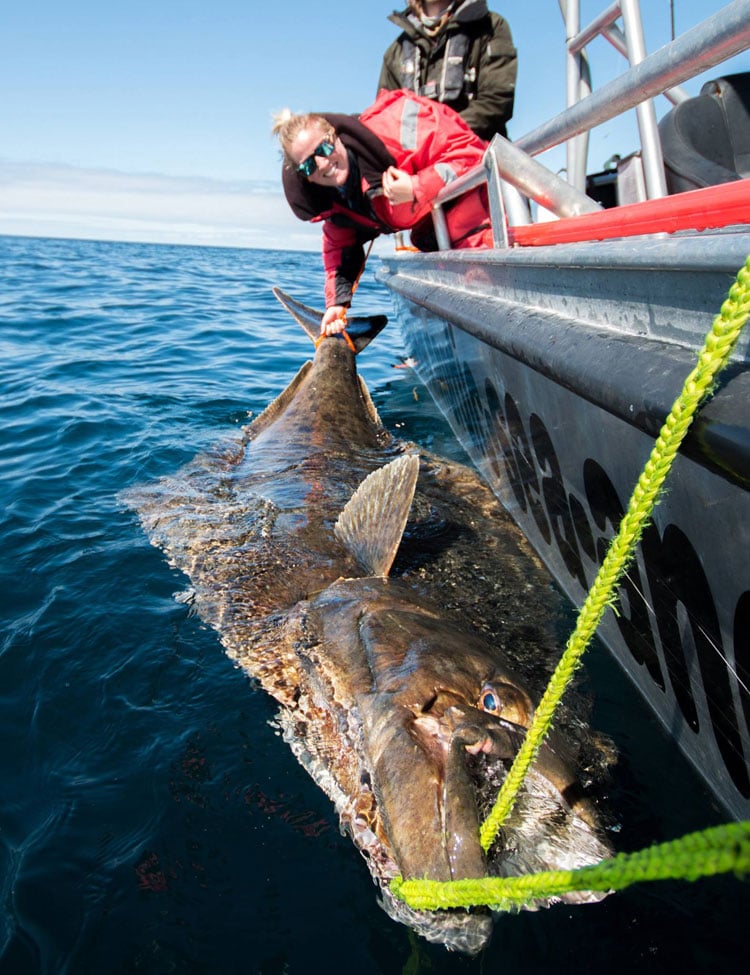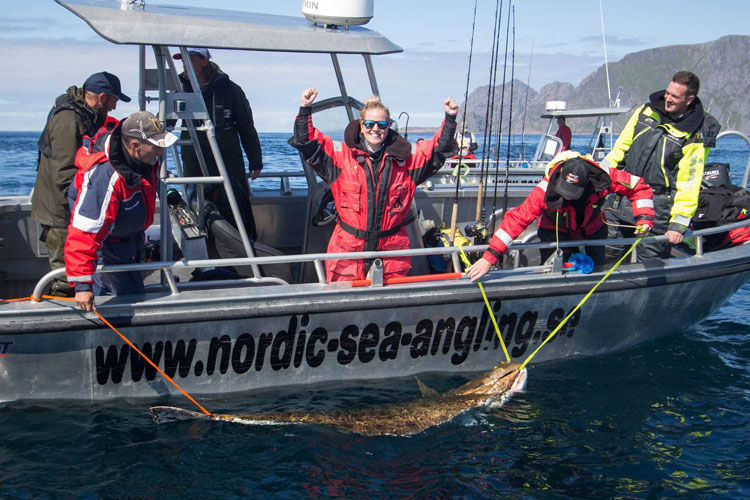 In other boats the fishing has been really good. A lot of nice Halibut has landed.
The fishing for big Coalfish has also been completely unmatched in recent days with fish on popper, trolling, jerkbait and speedjigging all day long. Now we are tagged a thousand for what the coming days can give here on Å!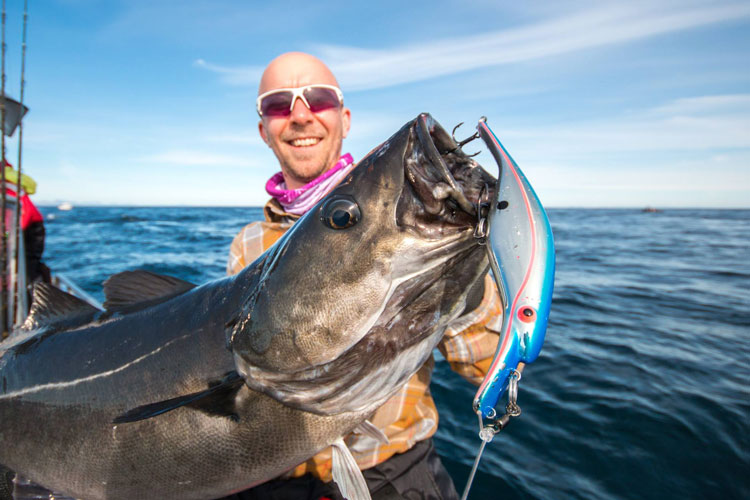 Tight lines from the Empire Kingdom!
André Starkenberg, Alexander Lindgren and Martin Bamberg
A massive congratulations from us at Sportquest Holidays on a dream fish and of course thank you Martin, André and Alexander for the report.
Would you like to view this destination? Simply CLICK HERE to read the full trip details
Tight lines
Paul