Unbelievable fishing on the Lofoten Islands this week with several Halibut around 2 metres!!!
FISHING REPORT
Check these stats out: 140, 144, 144, 148, 150, 150, 152, 186, 190, 196, 2 M, 2 M PLUS ………. well the list can be made even longer, but this is only a fraction of this week's fish.
Last night it came up 2 PIECES OF 2 metres and one at 196, that is, three fish on the 2 meters in the same day. Earlier in the week also managed Peter land his dream fish at 190 centimetres…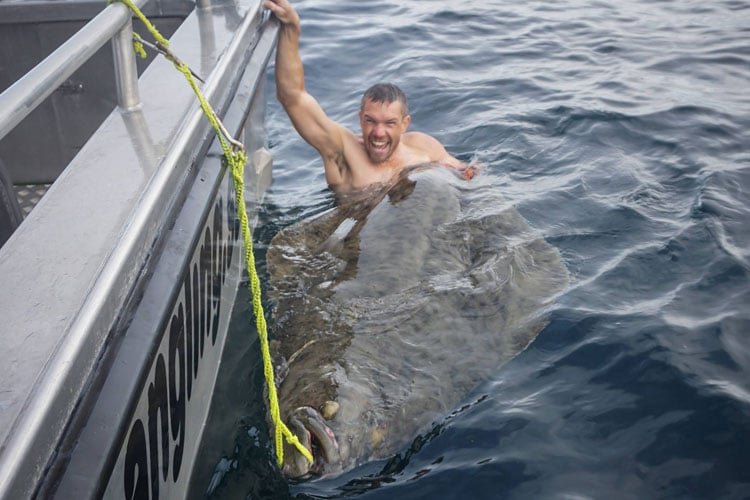 Massive congratulations to Peter for his dream fish of 190cm
Also, our Norwegian partners strongly promote tag and release and this is working very well and we are now starting to give some important information back to the study. This project proves that Halibut can with stand being caught and handle with great care for a safe release as we noticed a Halibut the other day that had been caught before on the 10th July 2016 at 118cm then caught this week, so only a short time after wards, at 122cm proving that not only do they release well, but they go on to feed heavily.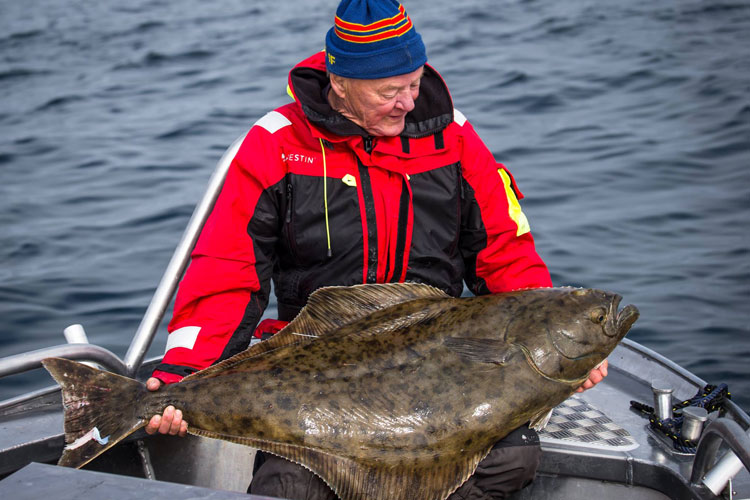 Notice the little tag at the top of the Halibut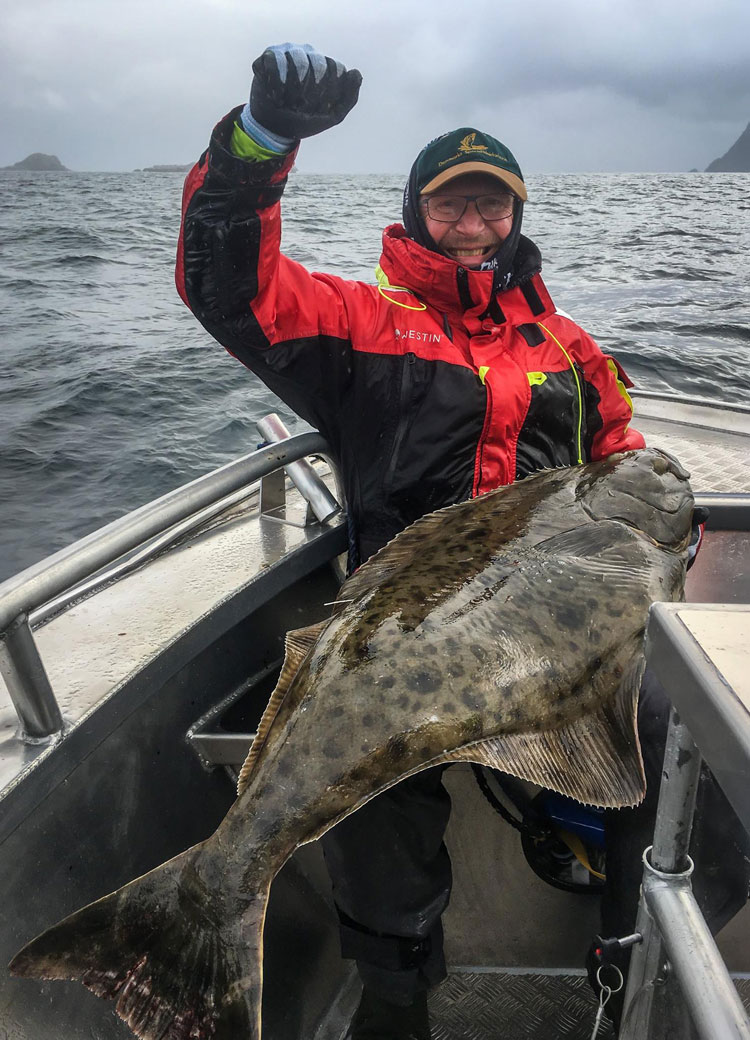 Yet another tagged and released fish
And there is more news on the tag and release, yet another tagged Halibut appeared. This time a fish caught back April and it was then measured at 130cm. In exactly 4 months this Halibut has grown 10cm and was now measured at 140cm. What a growth! Once again this fish was given its freedom.
We at Sportquest Holidays would like to thank all the anglers that are helping this project and lets hope it continues for many more years and also thanks to Nordic Sea Angling for making all of this happen.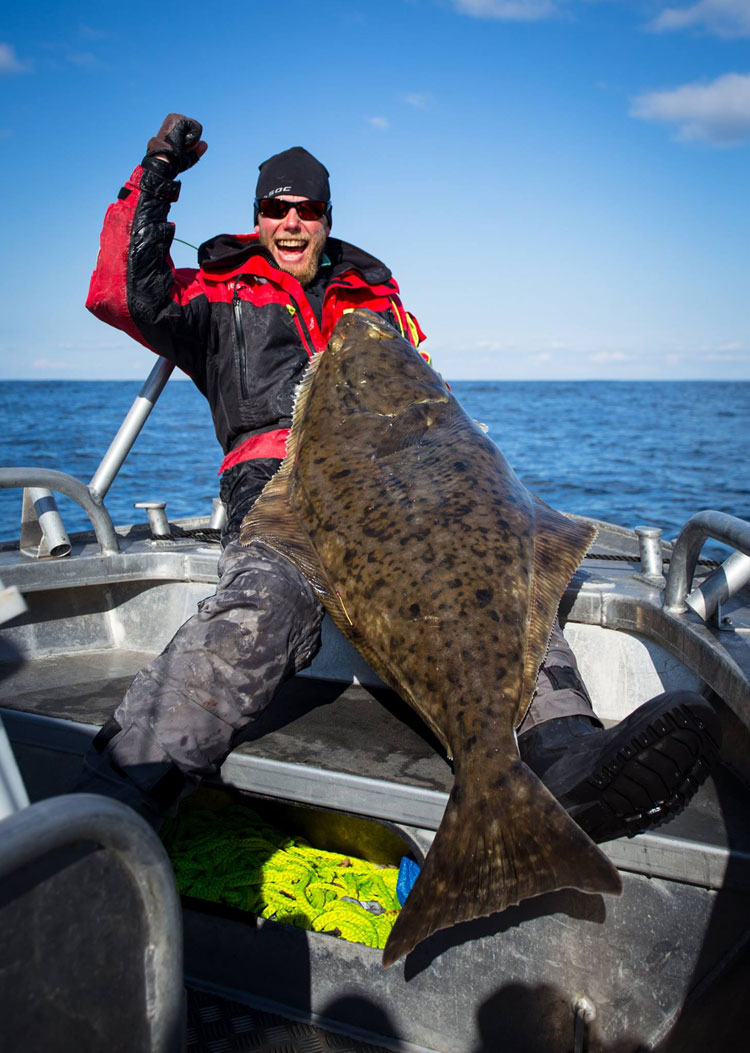 One very happy angler on the Lofoten Islands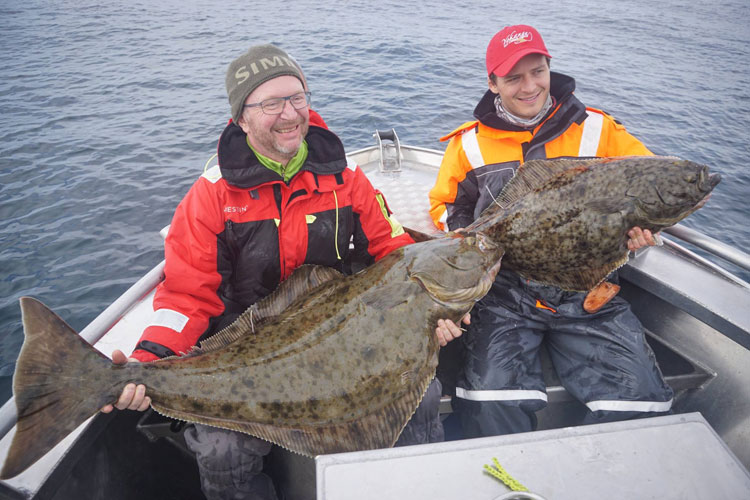 Double tag & release
If you are interested in going to Norway to try your arm at some of the fishing that you keep hearing about then its as simple as calling us on 01603 407596 and we can put you in the right place at the right time. All you have to do is turn up to your nearest UK airport and we will take care of the rest.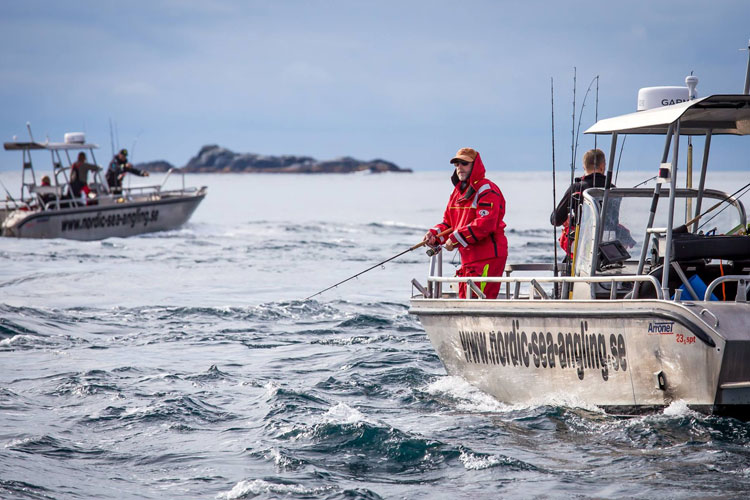 The very fast currents around the Lofoten Islands
If you would like to view all what we can offer you in North Norway Click Here
Thanks for reading this report and tight lines
Paul Stevens