Norway Fishing Report, as the season is drawing to a close in Northern Norway we thought we might as well make the most of the few reports we are still getting from our most popular camps in Norway. Do not be put off from travelling to Norway in this month as the fishing can be very productive as all the fish are still there and feeding hard in readiness for the cold months ahead.
I will start as always with our most northerly camp called Havoysund: This camp is still full of anglers in search of a monster Halibut or two and by the sounds of things anglers are still hitting their targets. The Cod fishing is something that is catching my eye as they are boating lots of bigger fish and the shoals are huge. Guys who are targeting them are coming in to harbour with huge smiles and aching arms after some of the best Cod fishing they have experienced. The Coalfish still are not there in numbers and when people are going out targeting them they are soon struggling to find the better fish. This camp closes end of next week so we may only have one more Norway Fishing Report from here as the guides are preparing to shut the camp down for winter.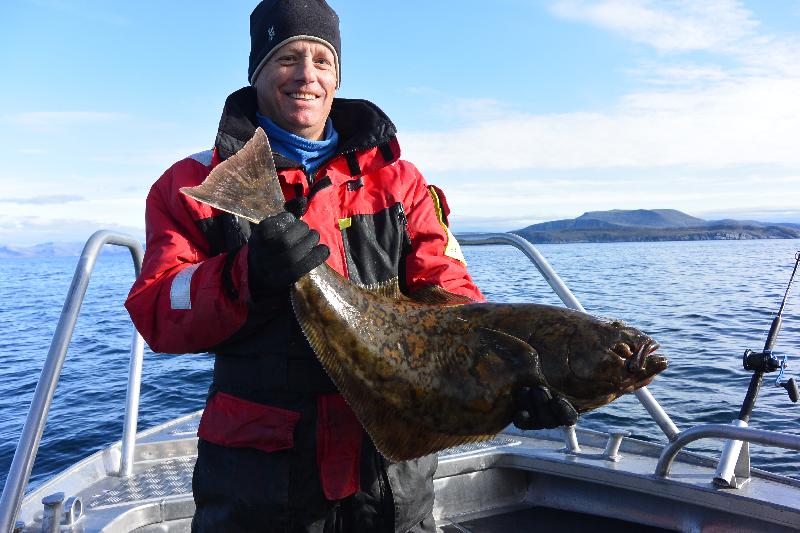 Lovely sized Halibut caught from Havoysund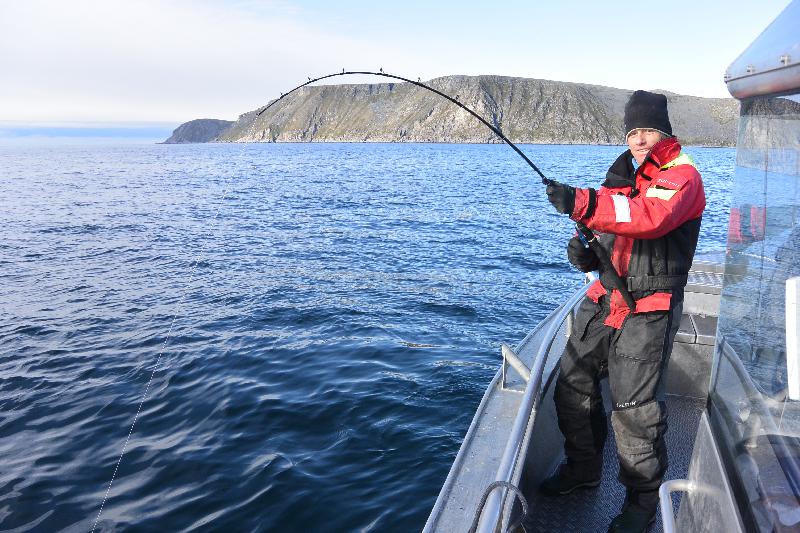 Well bent in….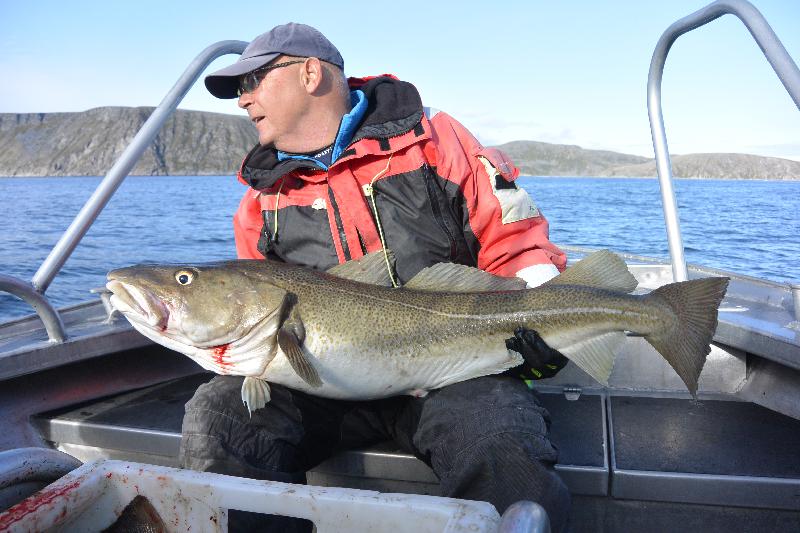 Huge Norwegian Cod caught from Havoysund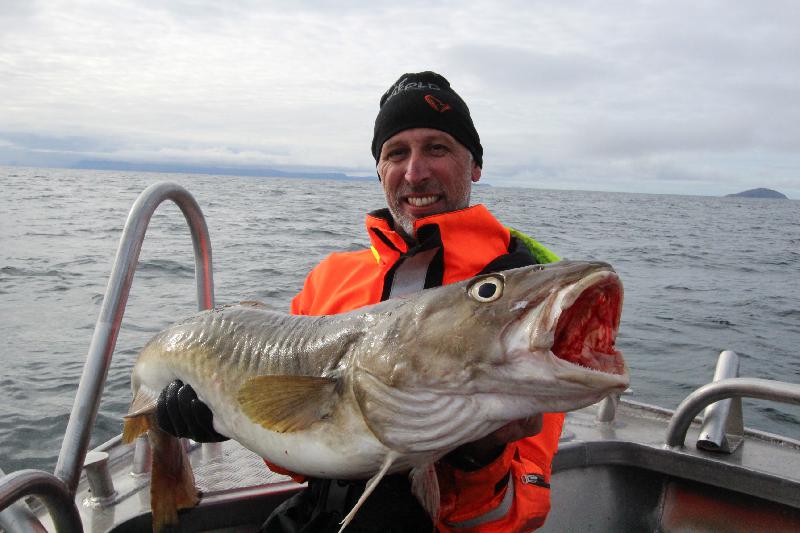 Yet again Havoysund produces the goods with this huge Cod
Next on the Norway Fishing Report is Soroya: Again this camp is still producing fantastic catches of all species as it does throughout the year. The Cod fishing has been exceptional for summer time and the anglers venturing out to the Cold Comforter are being rewarded with huge Cod. In the same area the Coalfish have been awesome and anglers have been making the most of this brilliant fishing boating Coalfish over 40lb. Halibut fishing is also on top form and anglers who are setting the sights on this species are hitting their targets and more.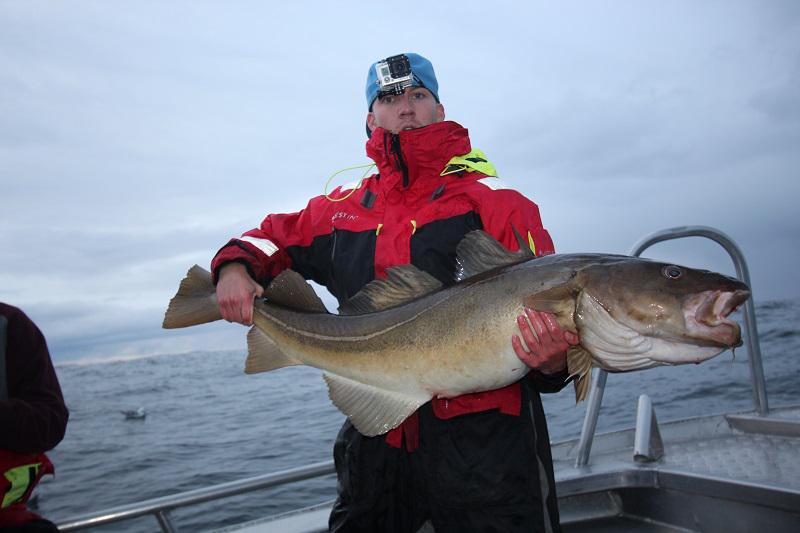 Soroya, the home to the Huge Norwegian Cod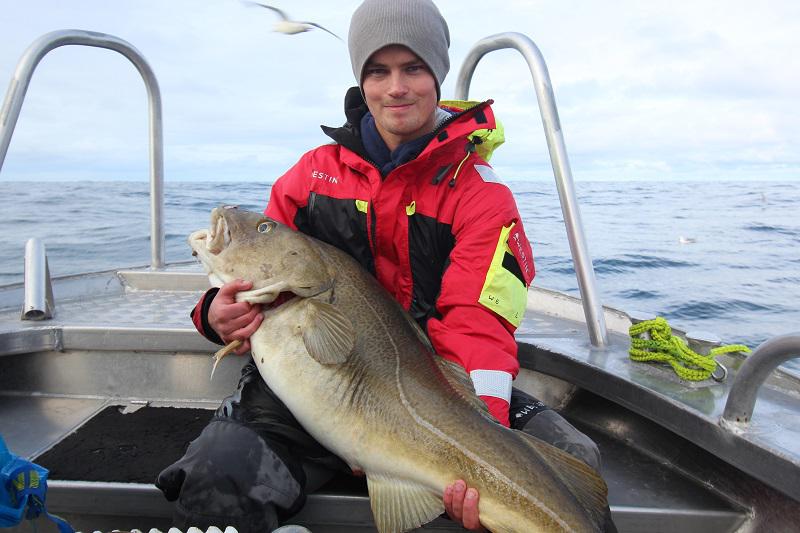 Soroya still amazes me producing fish like this in the summer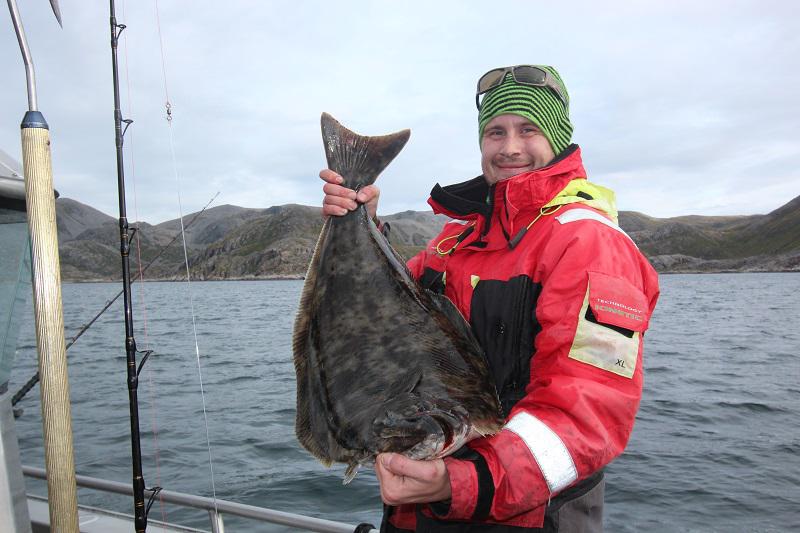 Just a little Halibut but still great fun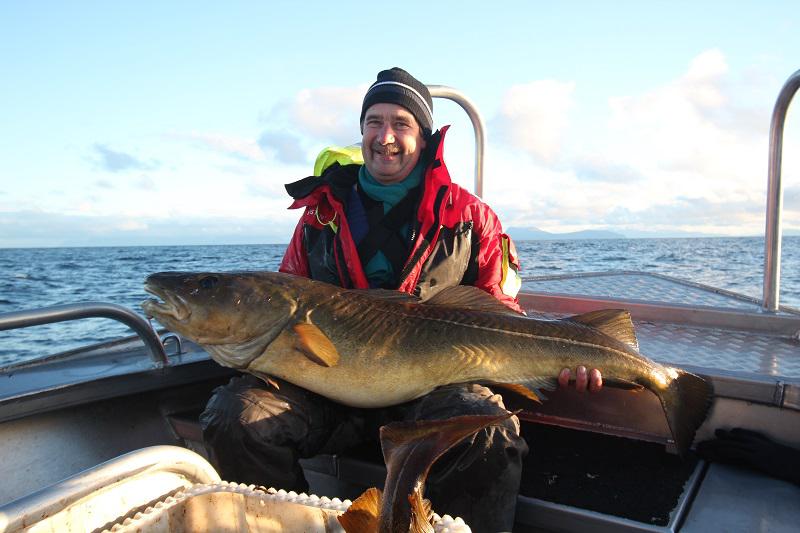 Awesome Cod caught off Soroya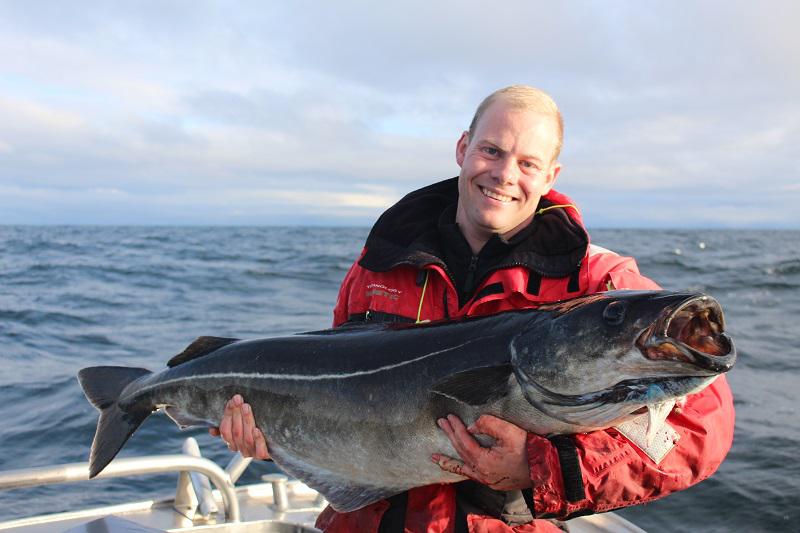 A Coalfish of a life time, well done
Now down to the Lofoten Islands and our camp in Nappstraumen: This little piece of paradise has had a bit of bad luck with the weather gods of recent but when the anglers have been heading out they have been finding the fish are hungry and willing to feed. With some pretty good Cod being landed and also the Coalfish are still there in numbers. The Halibut fishing close to the camp is very good and will only get better if recent years are anything to go by.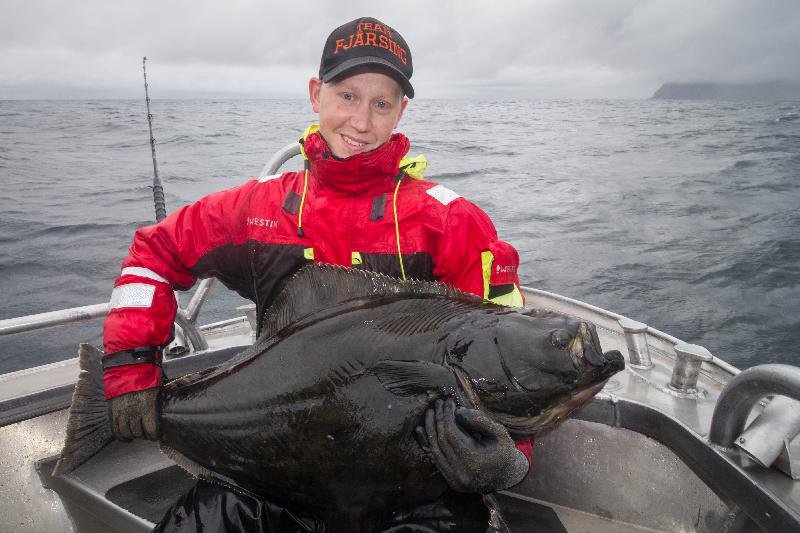 Fishing for the whole family at Nappstraumen on the Lofoten Islands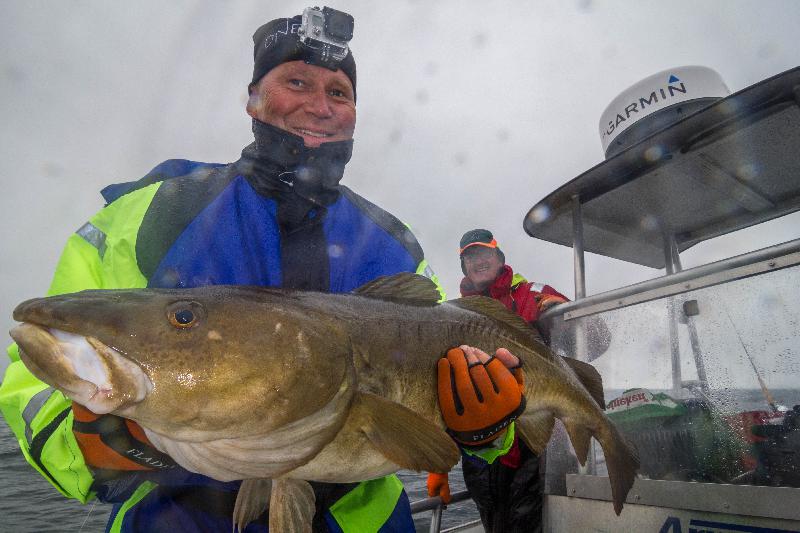 The weather has been a little wet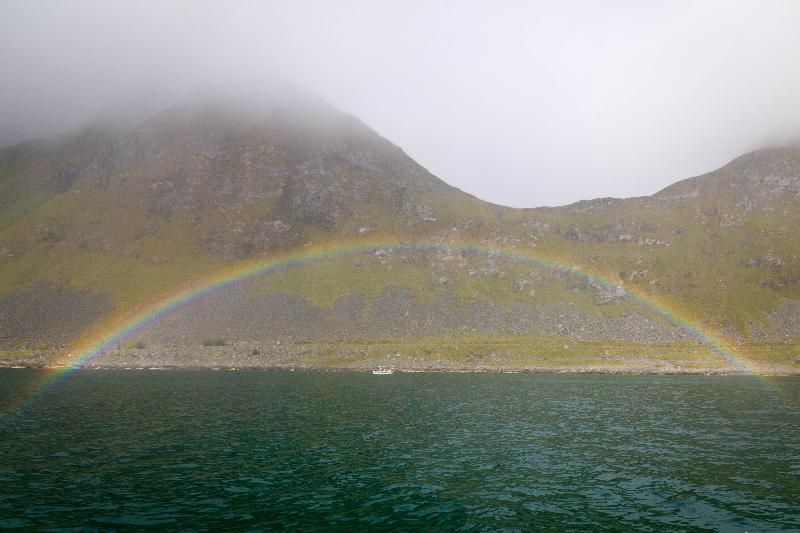 Wonder if there is a huge Halibut at the end of that rainbow
Now to the end of the Lofoten Islands to our camp called Å: Now if you follow our Norway Fishing Report you will of seen us reporting on the popper fishing that has been taking place and you will fully understand that this area of Norway is THE place to go if you are in search of a big Coalie. Head guide Johan and Hannes have been showing every one how to catch these fish and boy they have been it in style. Just check out what they are wearing!!!!! I am sure it was warm. The Cod fishing has been on form and as normally the Halibut are feeding hard in the stream.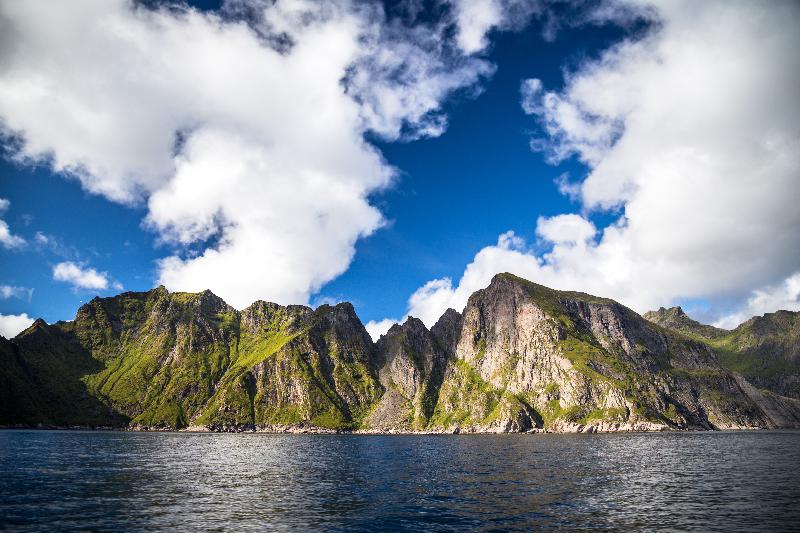 Check out the views at the end of the Lofoten Islands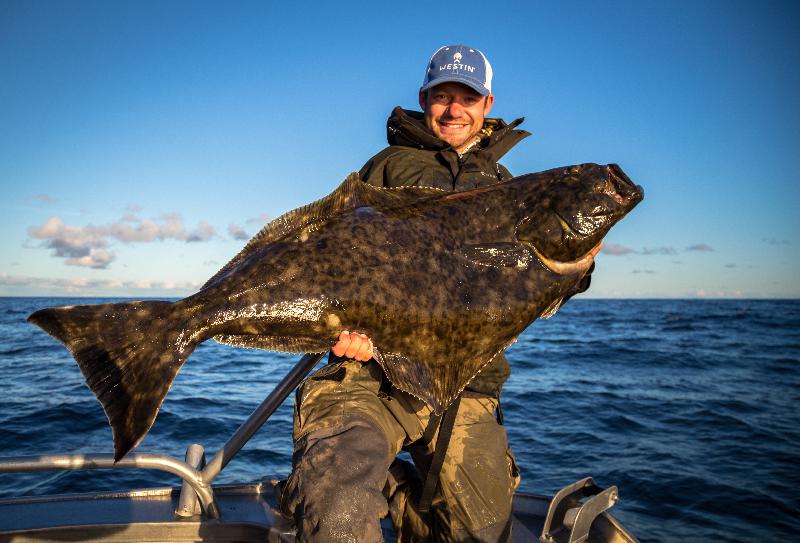 Johan with a creaking Halibut caught out of Å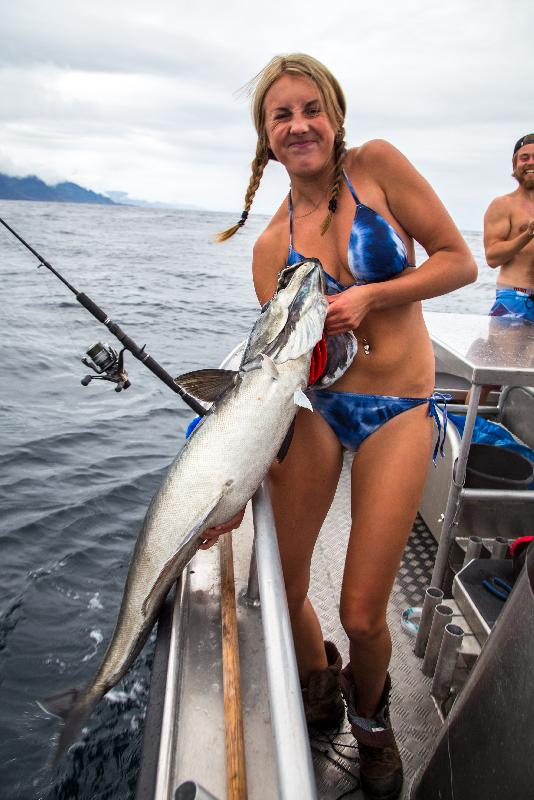 I am assuming it was a mini heat wave!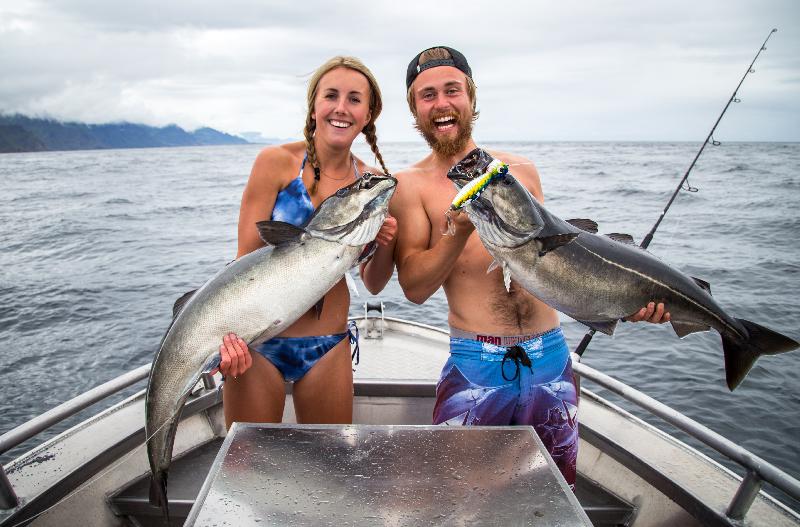 Big Coalies all round Lofoten Islands Norway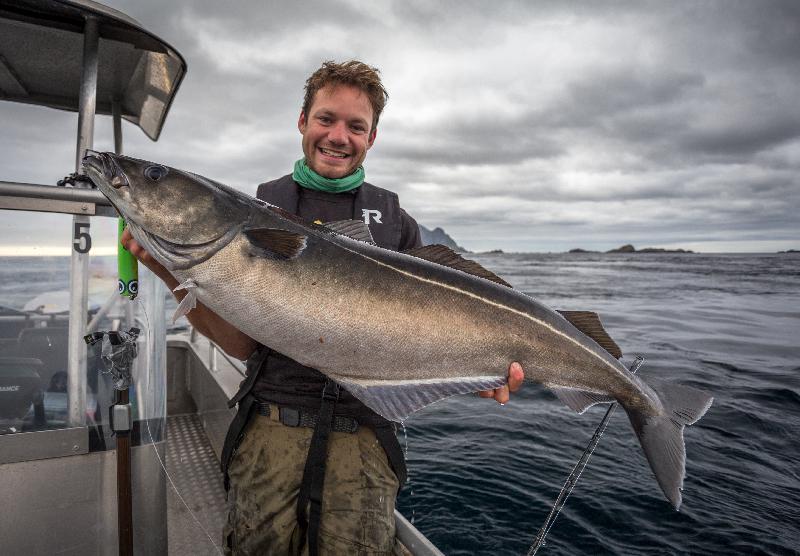 Check this bad boy out.. The biggest Coalie i have ever seen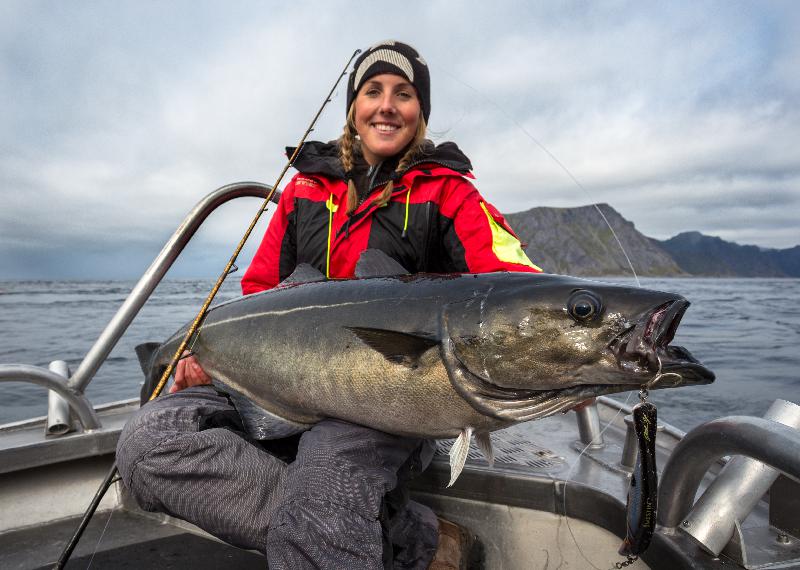 The Coalfish off the Lofoten Islands are the biggest in Norway
Finally Sandbakken: We have a few guys taken advantage of some last minute places at this camp as it is one of our easiest camps to get to and one of the cheapest. The fishing has been steady with lots of good quality Cod and Coalfish. The Halibut has been a little slow but when anglers are going out to target them they are having good success.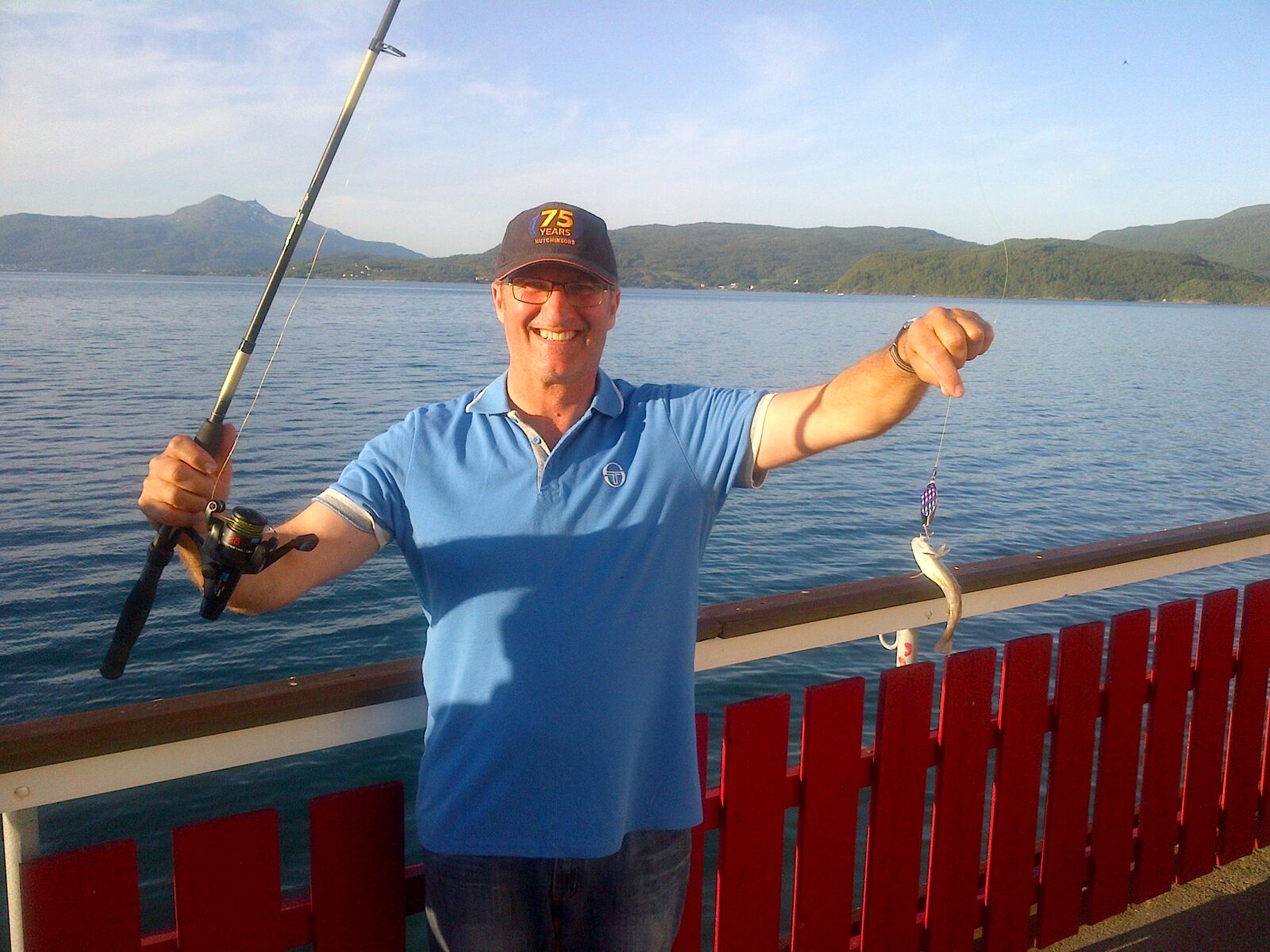 Every one has to start somewhere!!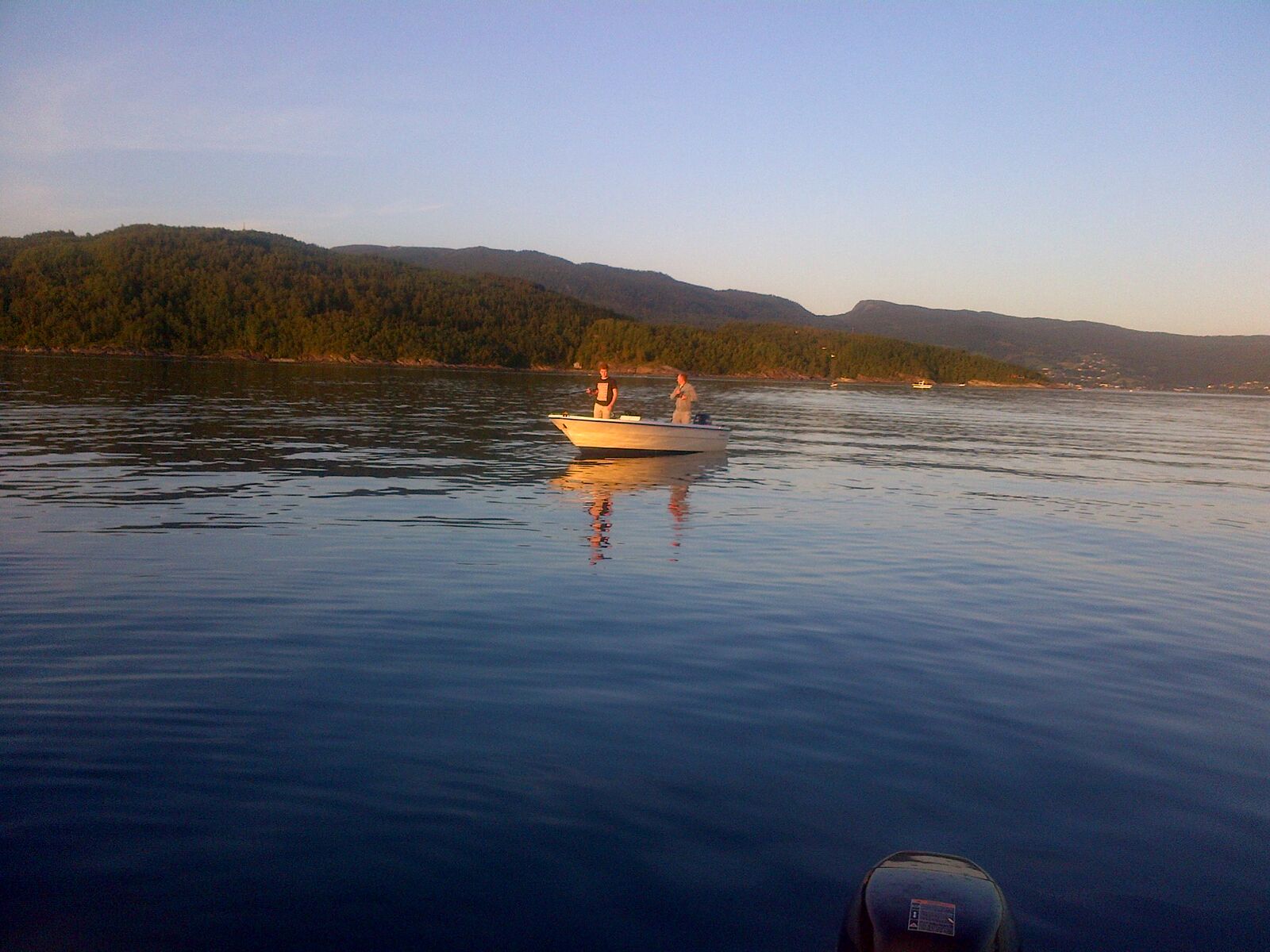 Sandbakken is one of our most weather proof camps in Norway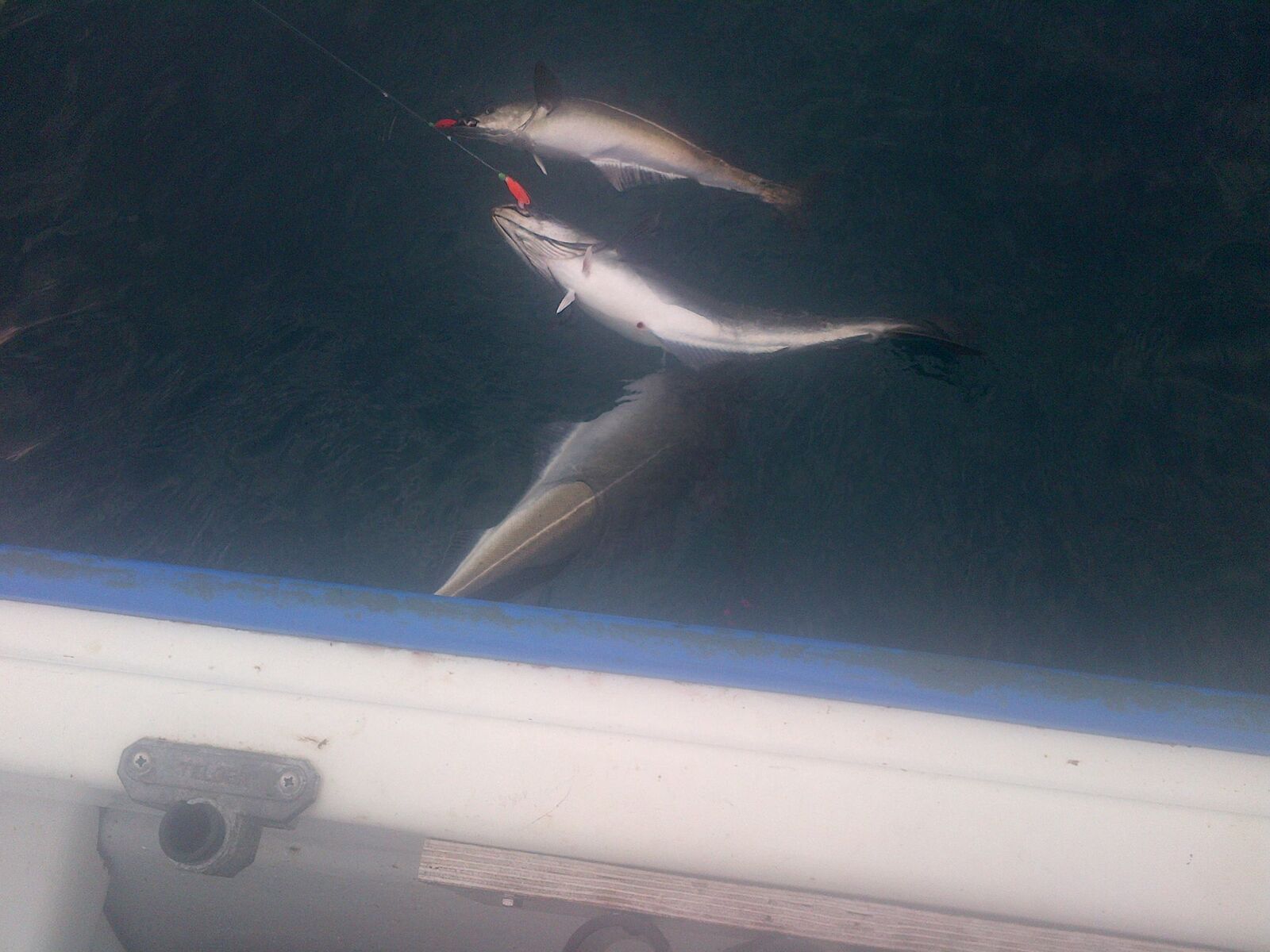 Sandbakken Fjord is full of hard fighting Coalfish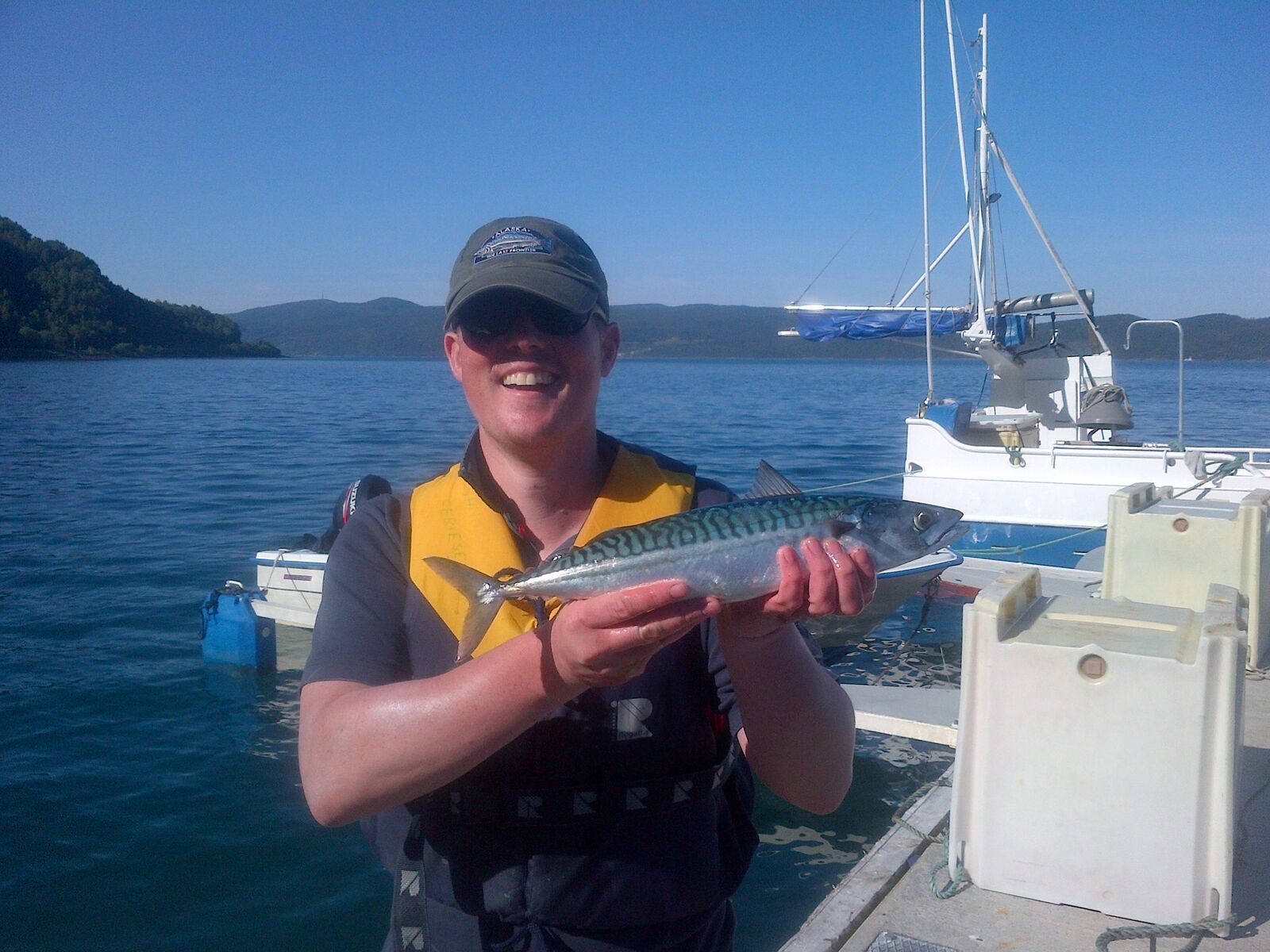 Huge Mackerel caught from the jetty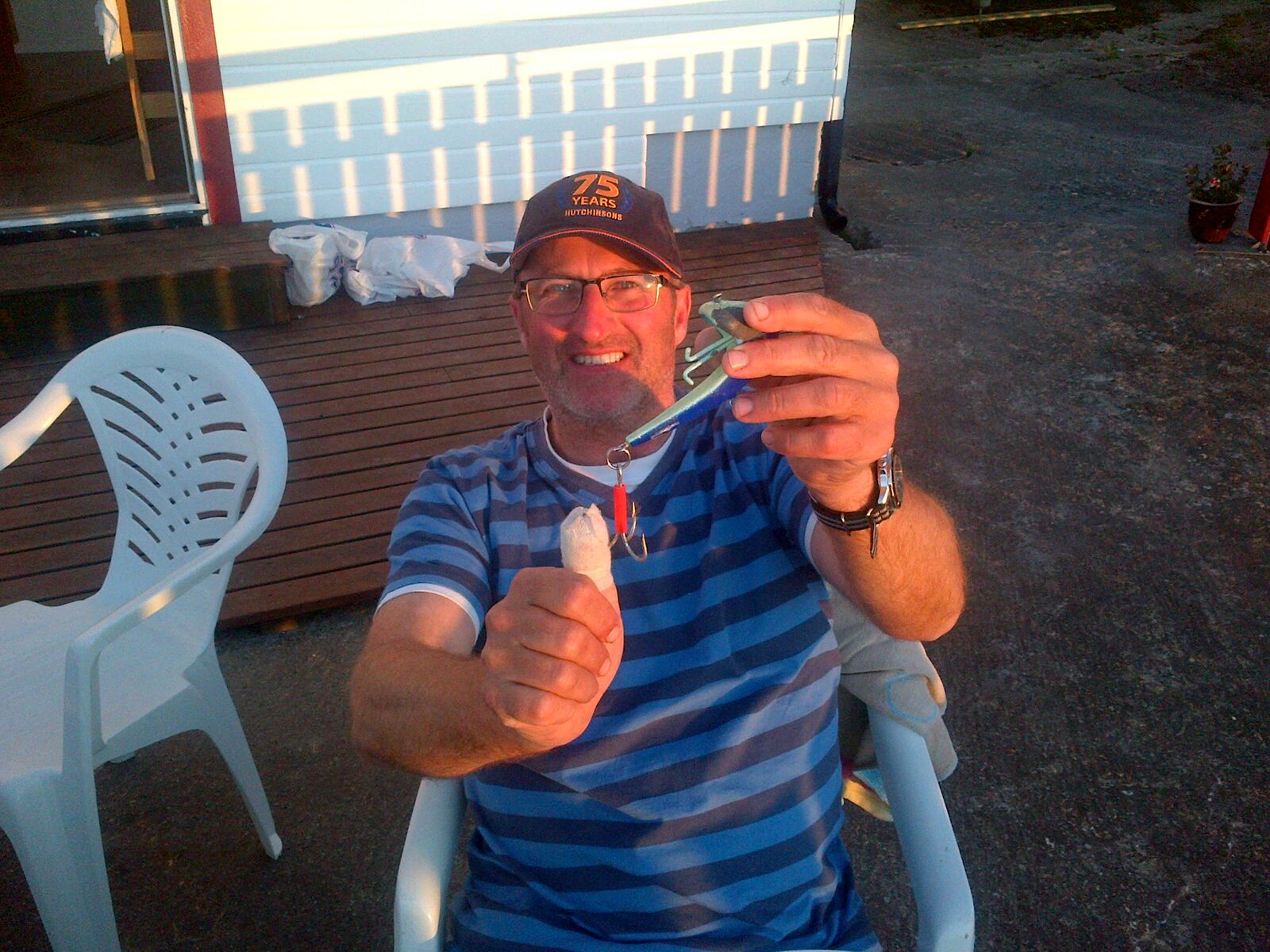 It happens to the best of us, still not nice to see
Well, like I said above most of the camps are now winding down and getting ready for the winter months so reports from North Norway are coming to an end. I just hope all you guys have enjoyed my reports this year and have taken some useful information from my reports and remember if you are on your own and have been put off going to Norway then why not join one of our Hosted trips over there. They are always great trips full of like minded other single anglers so you will not be on your own. Click HERE to view the Hosted trips.
So until next year, tight lines and hope to speak to you soon
All the best
Paul