Norway Popper Fishing Part 2 Report The focus has now changed at our destination in Northern Norway called Å, and they are now going out each day chasing the busting shoals of Coalfish to throw surface or shallow diving lures at them.
FISHING REPORT
The main drive last week was aimed at Halibut as they were there in huge numbers, as you may have read in previous reports of ours but now the Coalfish have turned up in massive shoals and along with these the mackerel, which is why the Coalfish are feeding so hard on the surface.

There are literally thousands of Coalfish
The guides at this camp have been trying a few new tactics for these Coalies and the one that is working very well with explosive takes is trolling with wobblers and the favourite one seems to be the SW Platypus from Westin Fishing and the biggest this lure has taken is 16.5KG……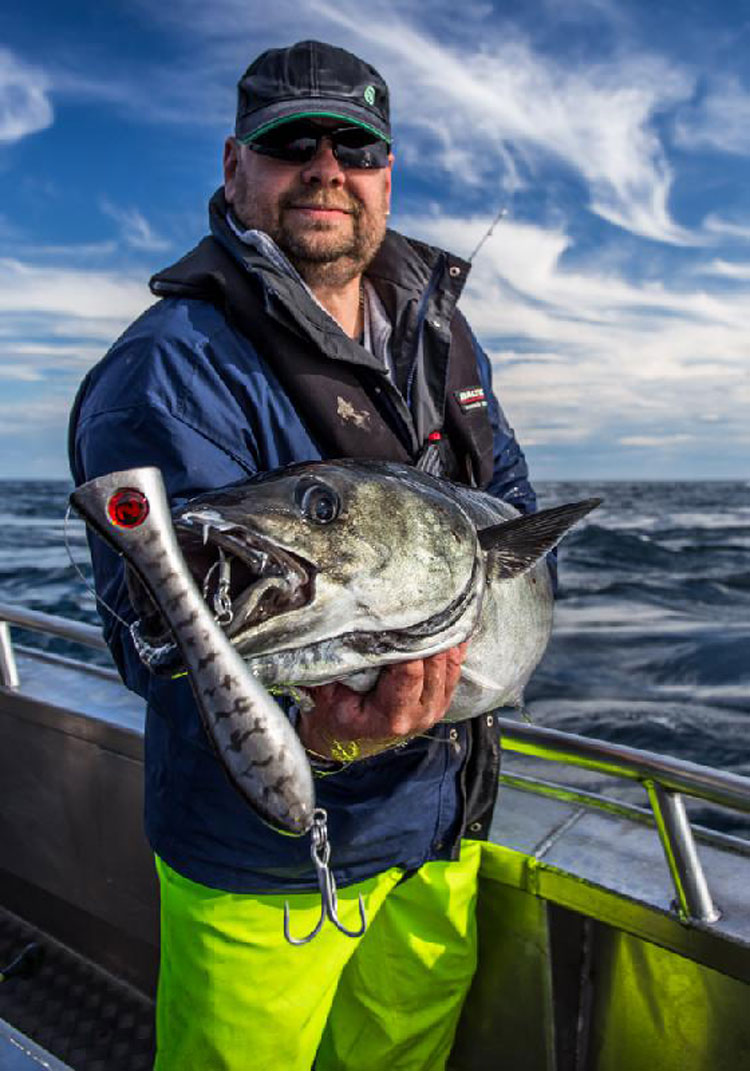 Not the normal lure you see in Norway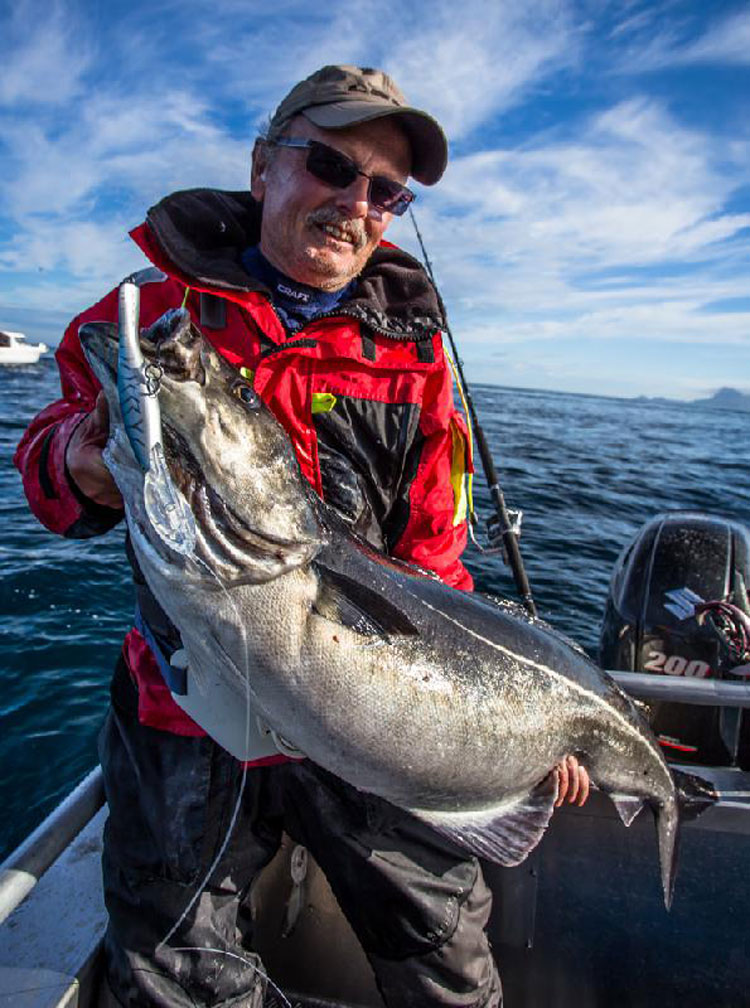 What a beast
Some of the anglers have needed a break from the Coalfishing and have spent a couple of hours fishing for the Halibut and manage to get a great fish of 200cm which is a dream fish so a massive congratulations goes to the capture!
June and July have proved to be simply amazing time of the year to travel to Å in Norway and if you want us to look at something for you for 2017 simply call me on 01603 407596. Alternatively Click Here to view this amazing sea fishing destination in Norway.
Until next time, tight lines
Paul Stevens