Norway Shore Fishing Report welcomes you to the second instalment of our Norway Shore fishing report and what a week its been, with Cod to Over 30LB and takes on the anglers rods that simply are peeling line off then that dreaded moment when everything goes slack…..
It all started last week when another set of anglers landed at Bodo with big fish in their minds. John the guide soon had the guys back at the house so they could unpack and start to talk about fish and fishing stories. As always when a group of anglers get together, there are some great stories told and with John's knowledge of the shore fishing in Norway, he soon had them revved up for what they were just about to experience.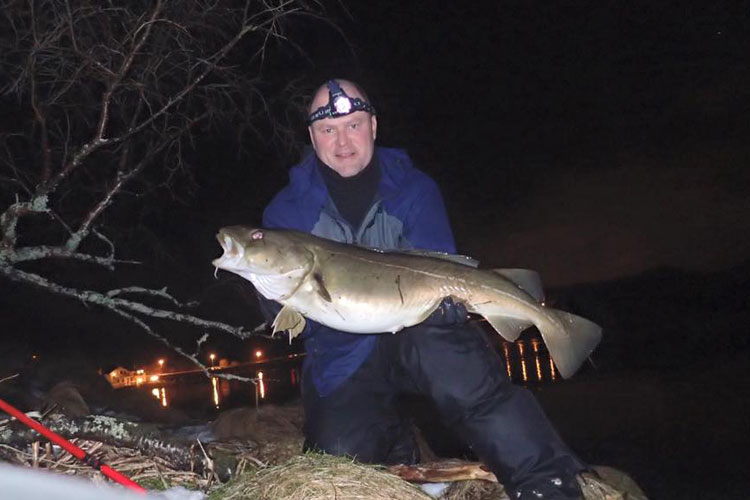 The first couple of days went passed very quickly where there were plenty of Cod caught along with some good Dabs. It wasn't until day 4 of their fishing days when the Big Cod moved it. They soon found themselves landed a much better size Cod, when one of the rods arched over and sprung into life. After a great battle and a few hairy moments up popped a decent sized Cod of just under 20LB, Wow the angler was made up. A short while later the same rod went again and they soon realised that this fish was in a different league to anything else they had caught and after lots of encouraging words from the rest of the group they soon had a huge Cod laying at their feet. Quickly up on the scales and the needle sprung round to 36LB….. What a huge shore caught Cod and what a days fishing for all involved.
Over the next couple of days and the guys fished hard and some very big fish were unfortunately lost but that's fishing. Along with the lost fishes they did manage quite a few more double figure Cod along with a huge Dab. The Halibut have been a little slower this week but they still managed a couple which for the anglers who caught them, were very pleased, as they had not caught them before.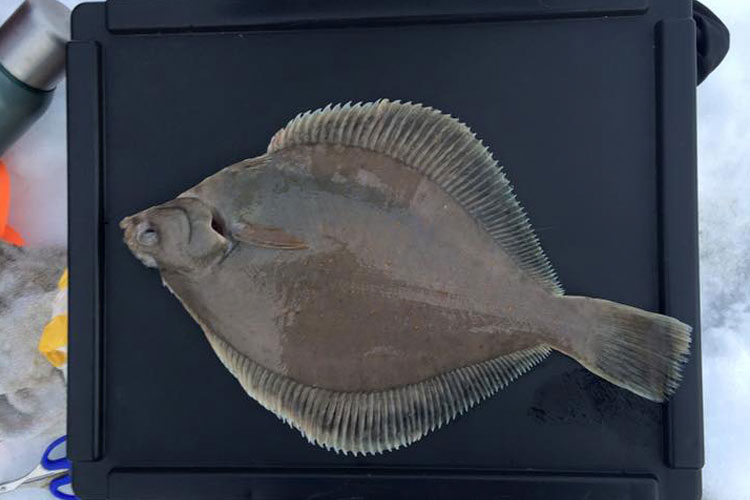 So a massive thanks to guide John for yet another cracking weeks fishing and hopefully you guys are enjoying our weekly reports from the shores of Norway and if you fancy joining us for a fishing trip then simply get in touch with us on 01603 407596 as dates are flying out. You will not be disappointed.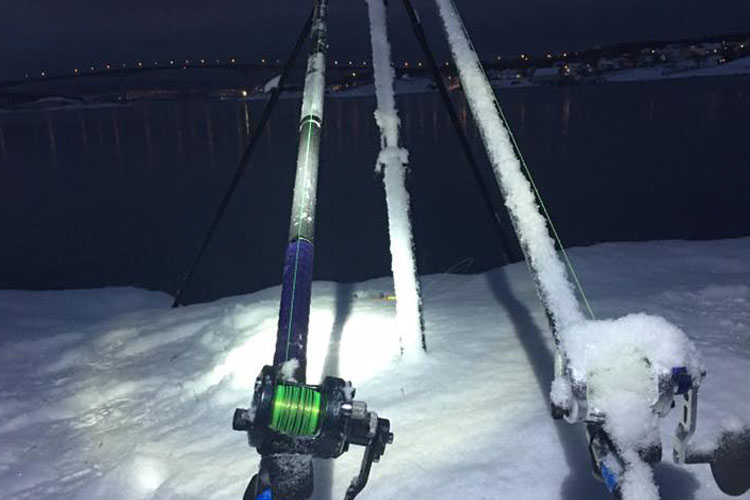 To view this excellent total Shore fishing destination in North Norway Click Here
So until next week, tight lines
Paul Stevens