Atlantic Salmon Winsnes Lodge and with our excellent fishery run by Matt and his family on the most famous pools of the Gaula River Norway are out fishing the rest of the Gaula River.
With the rotation system which see's each pool fully rested twice per day paying real dividends. If you look at all the catch reports based on rod hours to caught fish for the Gaula and compare it to Winsnes Fly Fishing Lodge we are besting everything hands down. This is testament and proof that all salmon pools benefit from rest periods. What do you think?
For example Peter had a great week 26 on the Winsnes Fly Fishing Lodge beats.
This is one of six fish that he caught, the biggest being 13.2 kilos. This salmon weighed over eight kilos.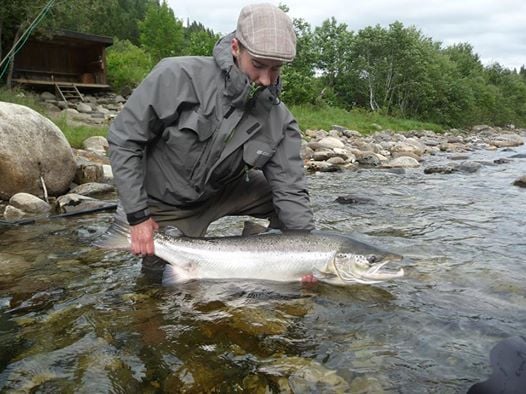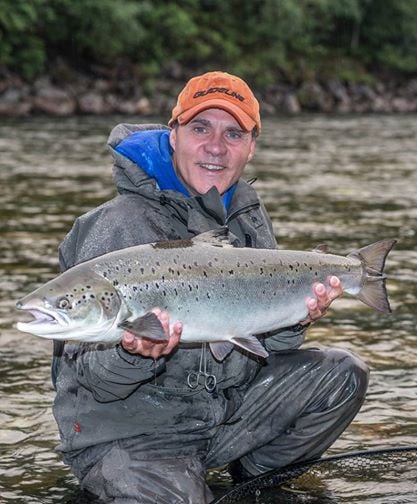 Matt Hayes found a few hours to also wet a line with a fine 9.5 kilos from bottle pool.
Below is a selection of customers images so far this year.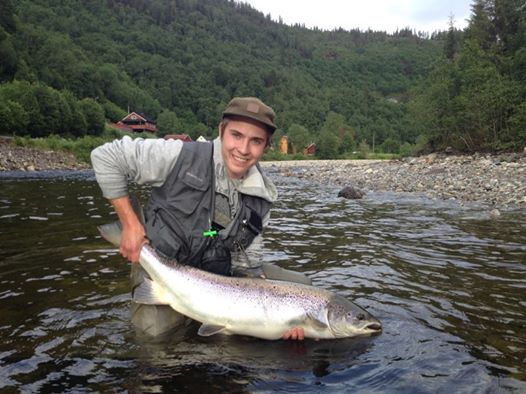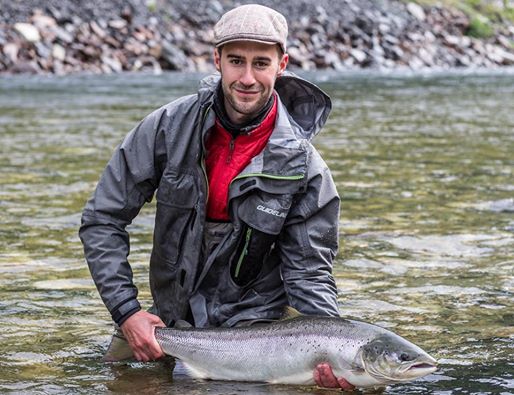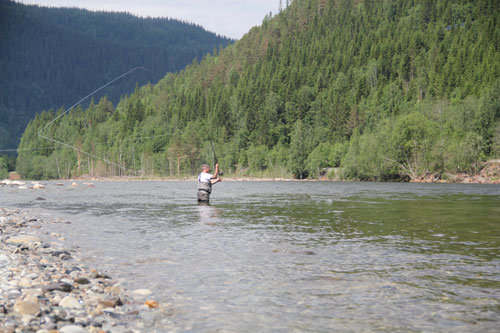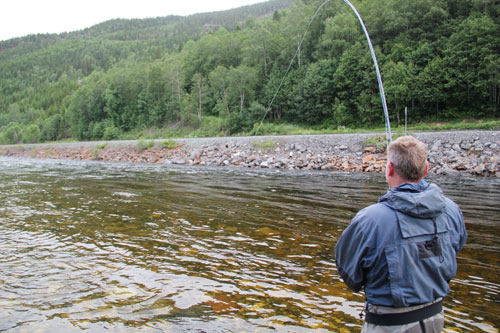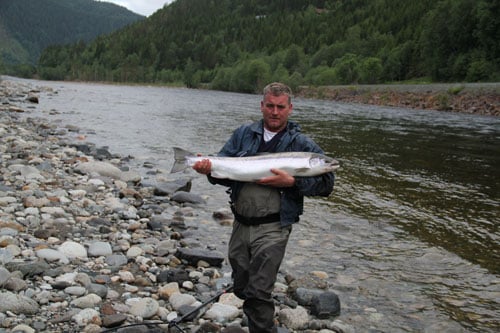 There are still some odd rods available so if you would love to come fish one of Norway's premier rivers combine with great accommodation contact us today 01603 407596
To view the full details on this destination Click Here
To view all our Salmon destinations Click Here