Day 3 is now over on the Sportquest Hosted Skrei cod fishing holiday and what a day it was. Making our way down to the boats this morning we were met with an overcast day slightly colder than yesterday and with a noticeable chill on the air. After boarding the boats and quickly sorting our tackle out we were on our way out onto the Norwegian Skrei cod grounds.
Motoring out of the fjord we were soon in a slightly lumpy sea, well lumpy compared to yesterday but in Norwegian terms this was a calm swell. It didn't take long to hit the first mark and as the boat stopped we were up and at them, shads were making there way down to the desired depth and with fish showing on the fish finders hopes were high amongst our boat of seeing some fish…..Was this the day we would see a monster cod … we were about to find out.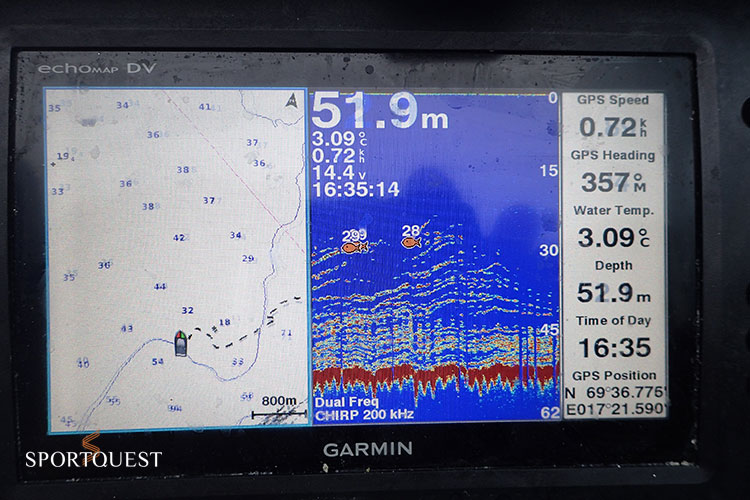 Within minutes rods were bent over, thumping away as the angry cod below tried to shake themselves free of our shads. To start with the fish were averaging around 20-30lb, to the majority of anglers these would be the fish of a lifetime but we were unhooking these and placing them back, we wanted the monsters we knew were residing below. As the day drew on the fish numbers seemed to increase with a larger stamp mixed in, Marc had fish up to 40lb and Steve had cod into the low 30's. Reports from all the other boats were extremely good too with Mark the other Sportquest guide on the trip boating fish well into the 40's.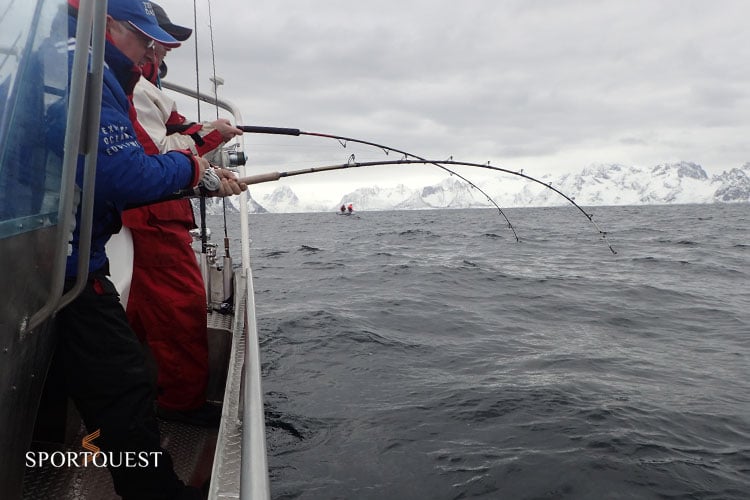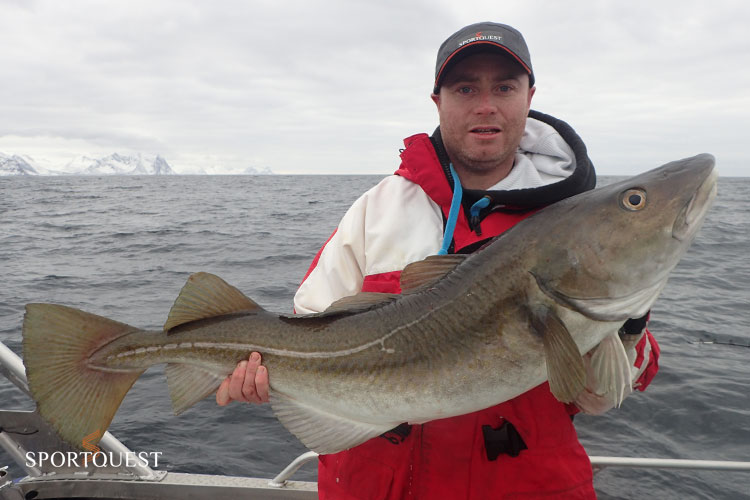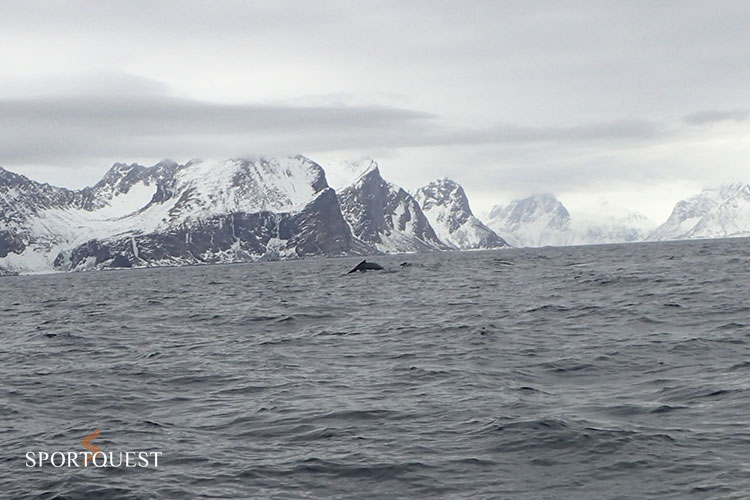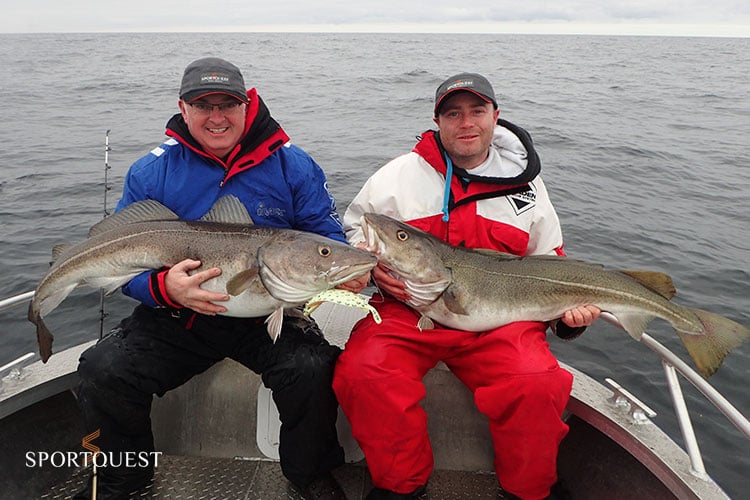 With the hours ticking down I myself had caught some lovely fish but then my rod slammed over, the tip was being pulled into the water and my drag was screaming. This felt like a great fish and it was really giving me good workout, pumping it to the surface I could feel a great weight pulling back and with my drag set hard she was still managing to claw back some line on me. Through the depths I could see some colour making its way up from the bottom, after letting her release the air from her bladder she hit the surface…… What a beast she was. As Paul the Sportquest guide pulled her over the side her true size became apparent, with a colossal head and massive swollen belly she was a leviathan. We took some pictures and weighed her in, she went a massive 55lb, a PB from me that is just aching to be beaten tomorrow. She was slid back in head first and slowly made her way back down, this was one fish that was not going to be fillet and release.
It's day 4 tomorrow and with the weather looking great its sizing up to be a perfect day, everybody is loving the trip and I'm sitting in one of the cabins now with the customers relaxing and chatting about the great day we have all had. Look out for tomorrows report in the evening and see if anybody has made it into the 80lb club.
If you are interested in reading the full details of this amazing destination in northern Norway then CLICK HERE or alternatively call us on 01603 407596
Tight lines / Paul & Matt