Every big game angler has heard about how good the Sea Of Cortez is and this month has certainly not let us down. Many boats coming back flying flags high with excellent stories of fish caught and lost and we all know that the biggest ones are always the ones that get away!! The Fishing manager has sent us this great little report to keep you all up to date with the going ons in Mexico.
FISHING REPORT
Fishing in the East Cape area has been very good for the most part the last two weeks. Some days have been better than others, but the good news is that everything is down here right now.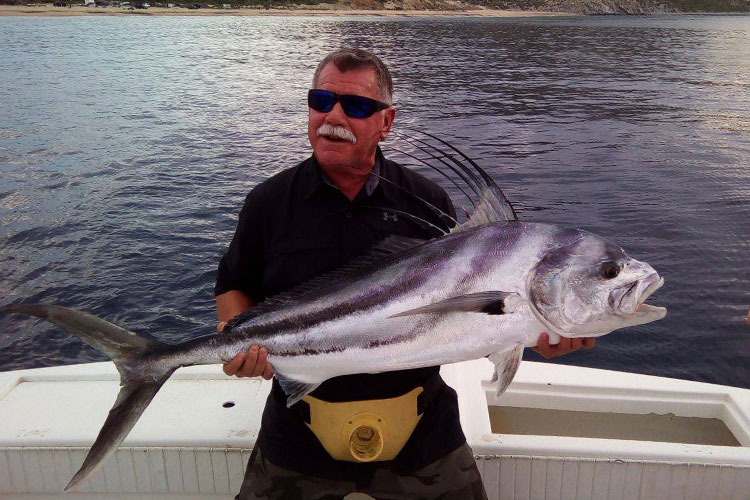 What an awesome creature the Rooster is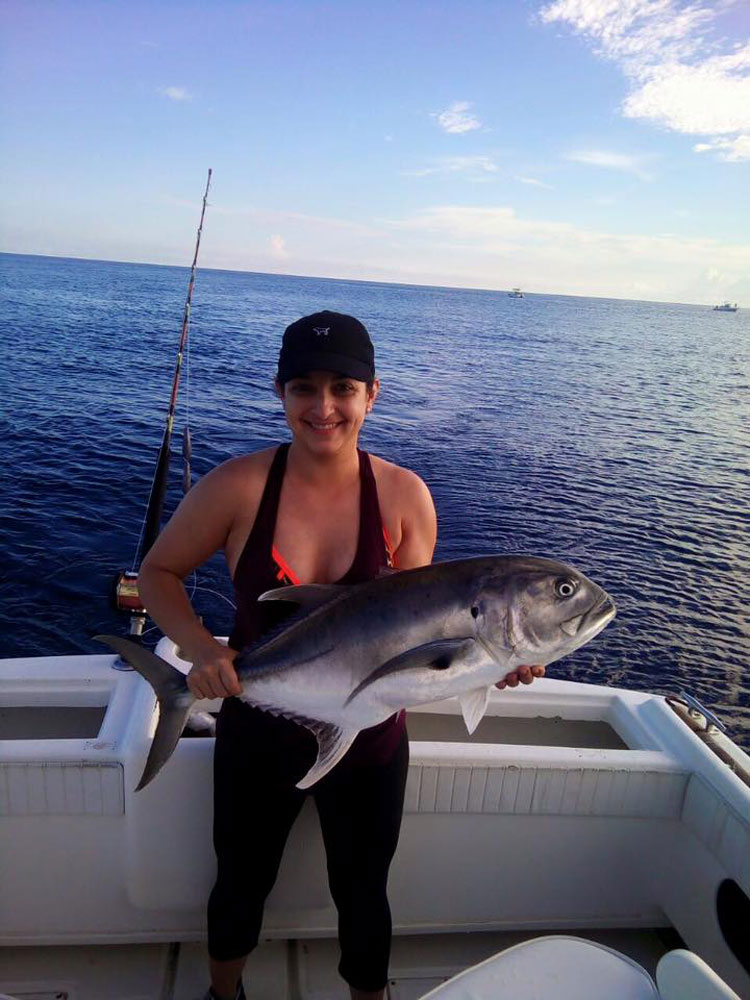 Nice bit of light rod fishing
Yes, even the dorado have made an appearance. We are finally landing dorado over 20lbs. and it looks like they will be in the area for the rest of the summer and into the fall. Dorado reports to the north mean that we should see them moving through the East Cape for the next few months.
In addition to the dorado bite, we are seeing some nice 50-100 lbs. tuna not too far from the hotel, south of the hotels near Los Frailes. Most anglers have been able to land limits on smaller tuna on some days and then only a few on others.
Tuna like these are everywhere right now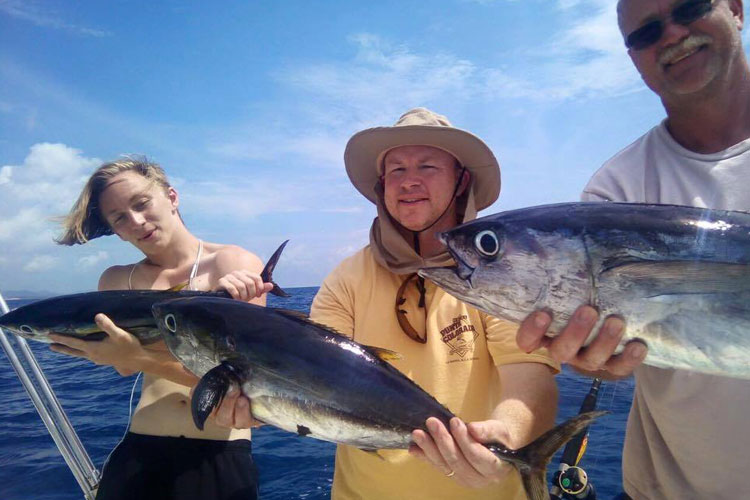 Fun for the whole family
The billfish bite seems to be better to the north, and we have had some very nice blue marlin as well as stripe marlin and sailfish. The problem is that you either go north for billfish and dorado or you go south for wahoo and tuna.
Most split up their days and go one way on a day and the other way on another day. Variety is what the East Cape offers and most anglers are taking advantage of the variety we are seeing right now.
Marlin are being caught by nearly every boat now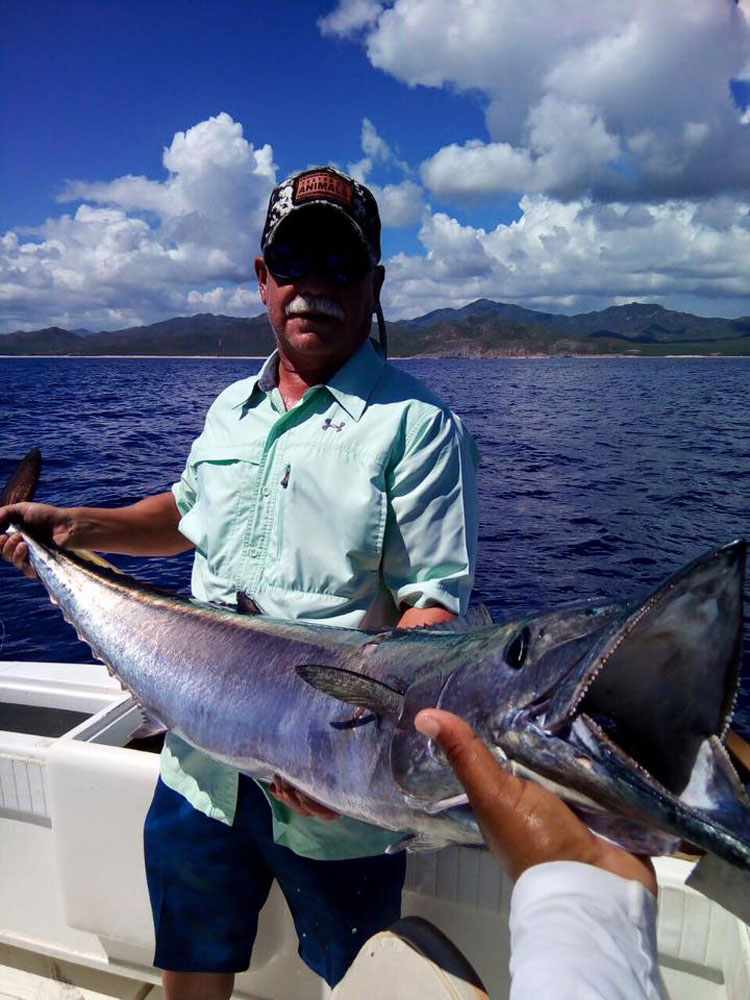 That is one big Wahoo
In shore we are seeing some very nice roosters in the 40-60lbs. class. They are up and down the coast line and can even be landed while surf fishing. The pargo have also been biting and there have been some beast landed this week. I recommend doing it all when you head down and get a nice variety on your next trip to the East Cape.
One happy angler, well done on this capture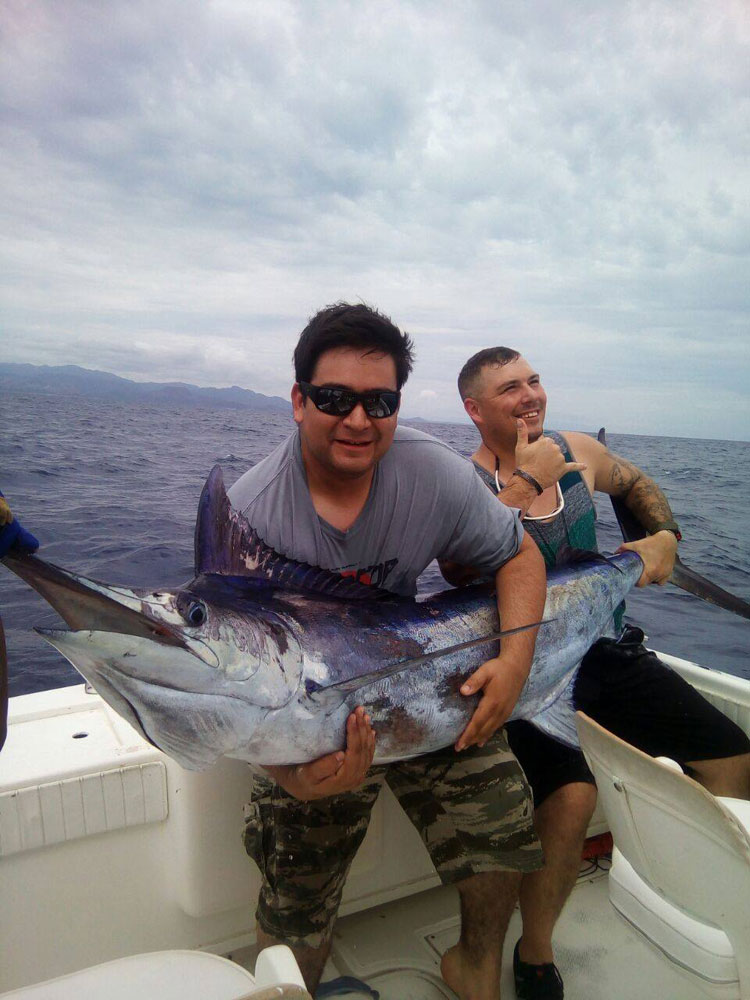 What a way to finish your day
As you can read, the fishing is on fire at present and if you are looking for that fishing adventure we strongly recommend looking no further than Mexico. We are currently taking bookings for 2017 and if you fancy fishing some of the most fish packed waters in the world, call us today and we can put together a package for you no matter where in the world you live. Call the office on 0044 (1) 603 407596
To view this excellent destination in Mexico simply Click Here
Tight lines
Paul Stevens