Part 2 Kevin McKie Hosted Havoysund Norway
Second part of our very popular Hosted Havoysund North Norway trip is looking much better with regards to the weather. The fishing grounds are now reachable and the anglers are starting to catch lots of Halibut. Kevin McKie is trying to keep us up to date with reports but we have been very busy in the office this week as it's a peak time for us for anglers travelling a round the world, so sorry for the delay in reports (Especially sorry Albert Lennox)
FISHING REPORT
The weather forecast was meant to be much better over the last few days but as always in northern Norway the weather had over ideas.
At times we where traveling in very big seas sometimes 5 to 6 meters just to get to sheltered marks out of the wind and swell.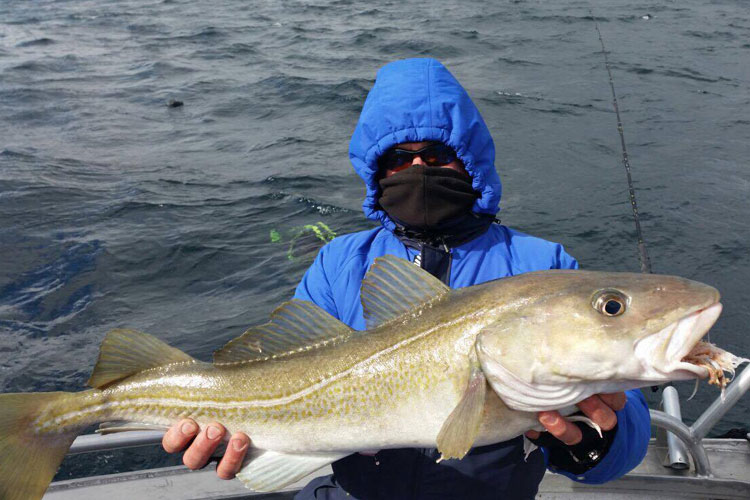 Peter braves the bad weather
The fishing has been very hard with only a few boxes of cod and the odd halibut at best, for a full 8 to 10 hours fishing.
There were some very lucky anglers in our party, Owen and Jason both caught there first halibut 117cm and 118cm.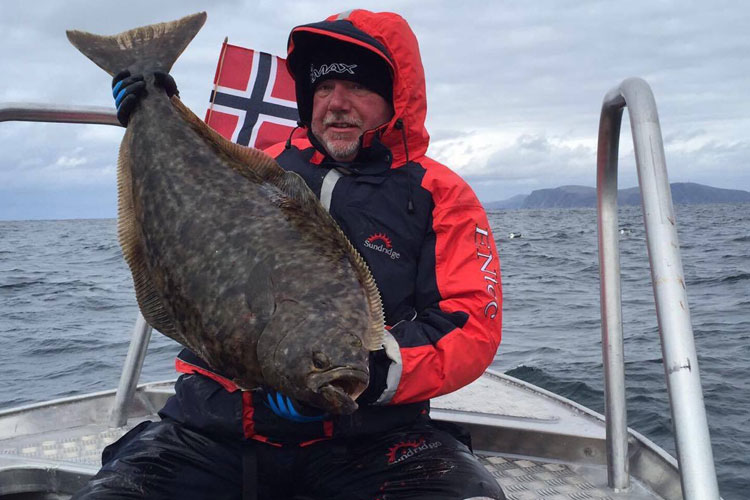 A perfect Halibut from Havoysund
Drew landed a 70lb halibut his first ever and old Albert Lennox caught one hell of a huge Halibut at at a 100LB and 149cm so a massive well-done Albert especially deciding to catch and release.
Massive congratulations Drew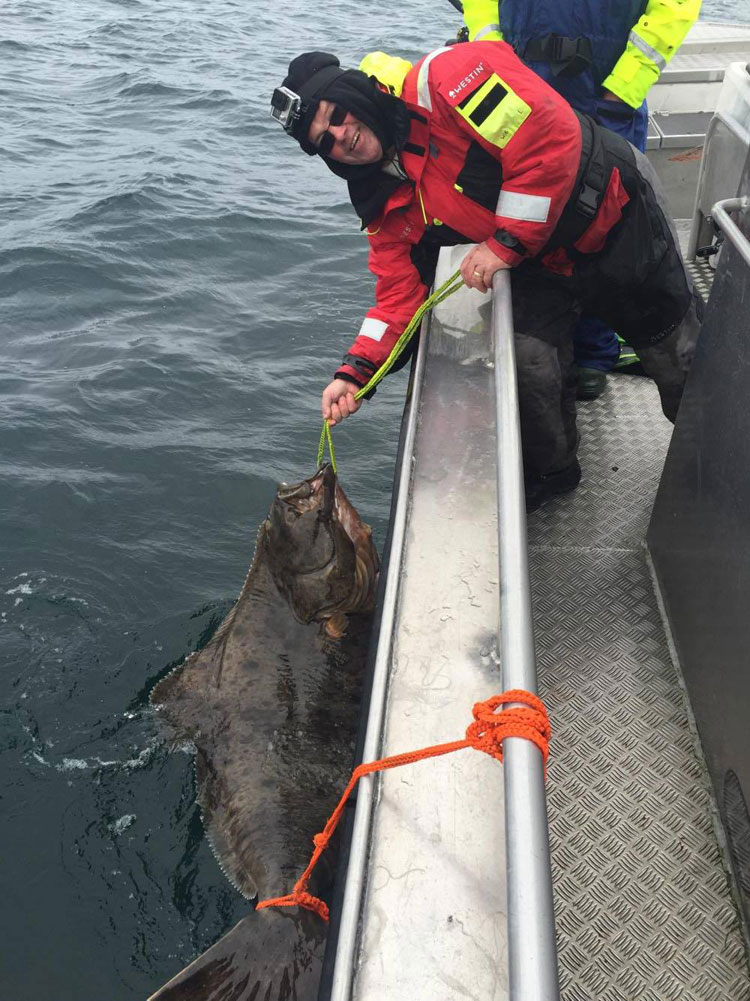 Albert finally gets his prize
Some of the lads have had some very good plaice fishing just out side the harbour most are in the 2lb to 3lb range.
The last two days are forecast 10mph or less so we are planning two very long days and nights, so watch this space!!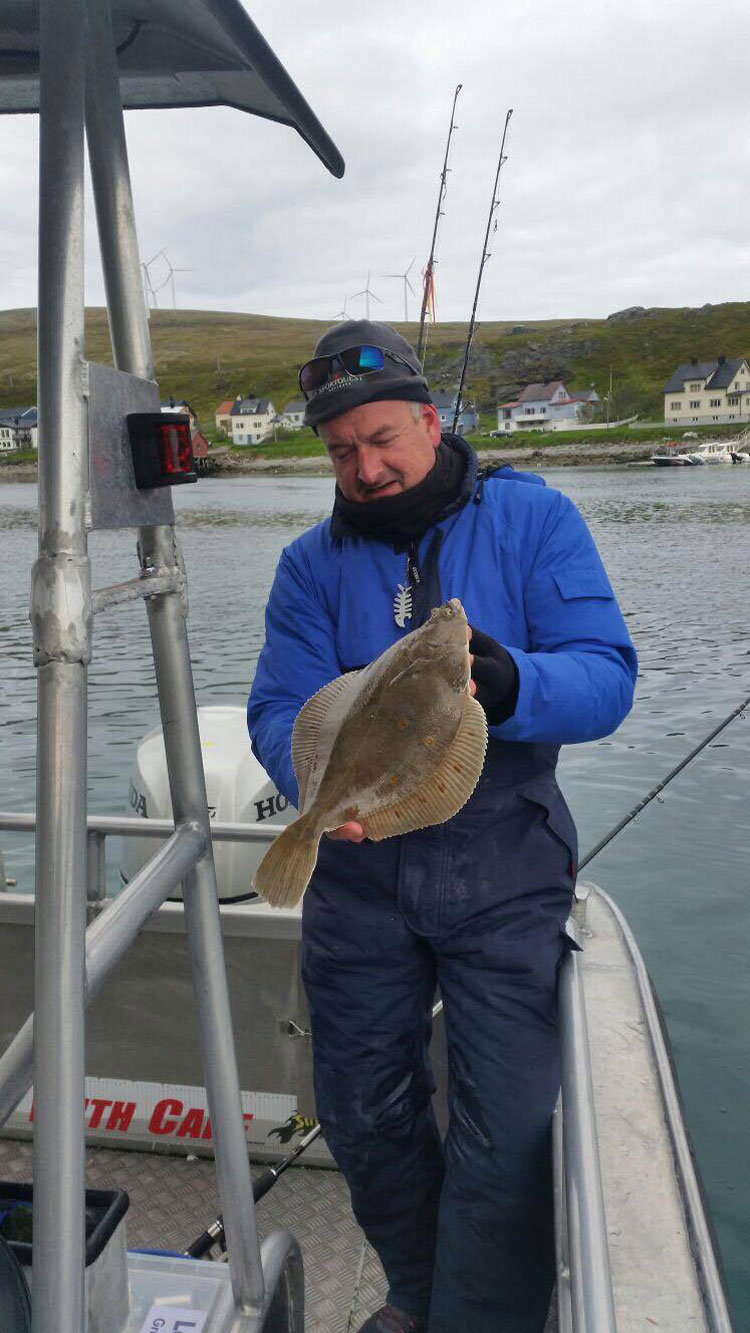 Peter Ketteringham with tonights dinner
Mike joins in on the Plaice fishing
All the best
Kev
Thanks Kevin for keeping us all up dates and we all have our fingers crossed for the weather gods to shine down on you guys. If you would like to put your name down for any of our fully hosted trips then act fast as we currently only have a couple of spaces for all our hosted trips for 2017. Simply Click Here to view all our Hosted trips to Norway
Tight lines
Paul Stevens