Part 3 Kevin McKie Hosted Havoysund Norway
Good things come to those who wait, is the moral of this story. With the weather finally breaking and the seas calming the guys are catching what they went to Norway for. Kevin McKie has sent us his last report for this great hosted trip to Havoysund.
FISHING REPORT
Finally on the last two day's of my guided trip the weather was perfect, no wind, just perfect condition's for working the lures and bait for halibut. We had some catching up to do because the weather had been so bad for the first half of the holiday. All the lad's fished hard and managed to land some very nice fish. We totalled 35 halibut between 5 boat's, the biggest was 162cm (60kg) to James Flynn he also caught one of 151cm.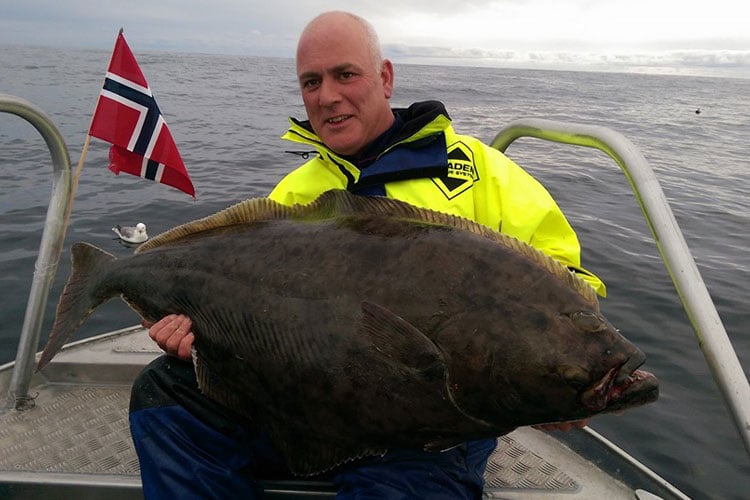 What an amazing place Norway is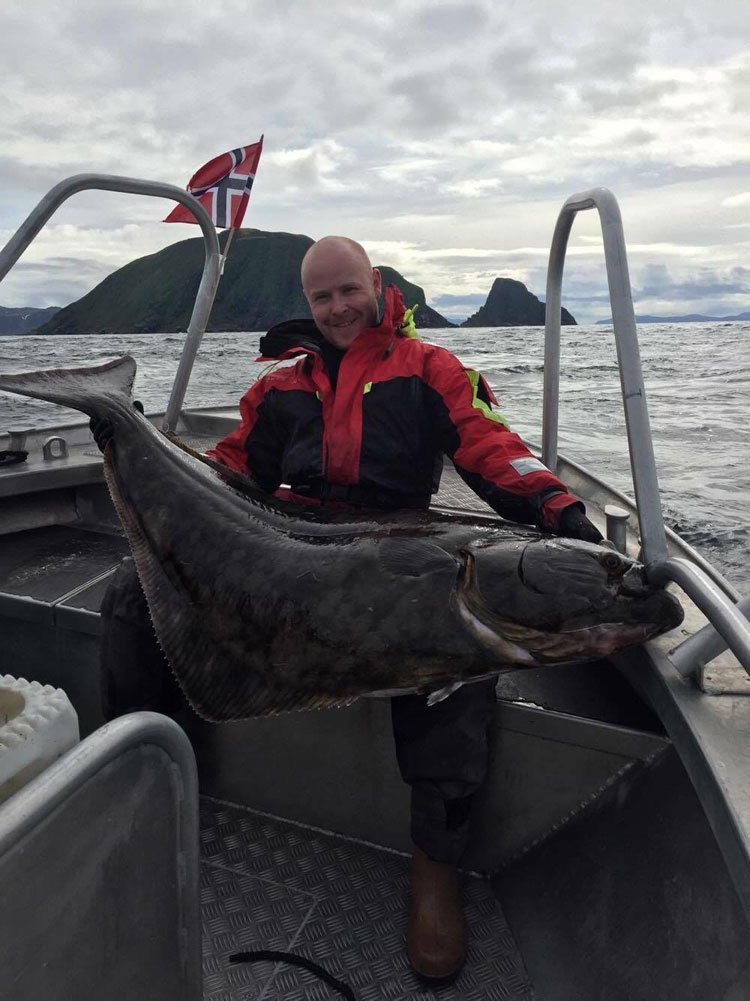 Now that is what he came for
The Gurnsey lad's caught Halibut of 160cm, 120cm, 120cm and 102cm. Drew Nelson, caught Halibut of 152cm and 134cm.
Albert Lennox caught the biggest Cod of the trip 44lb and a Halibut of 149cm, not bad for a 72 year old.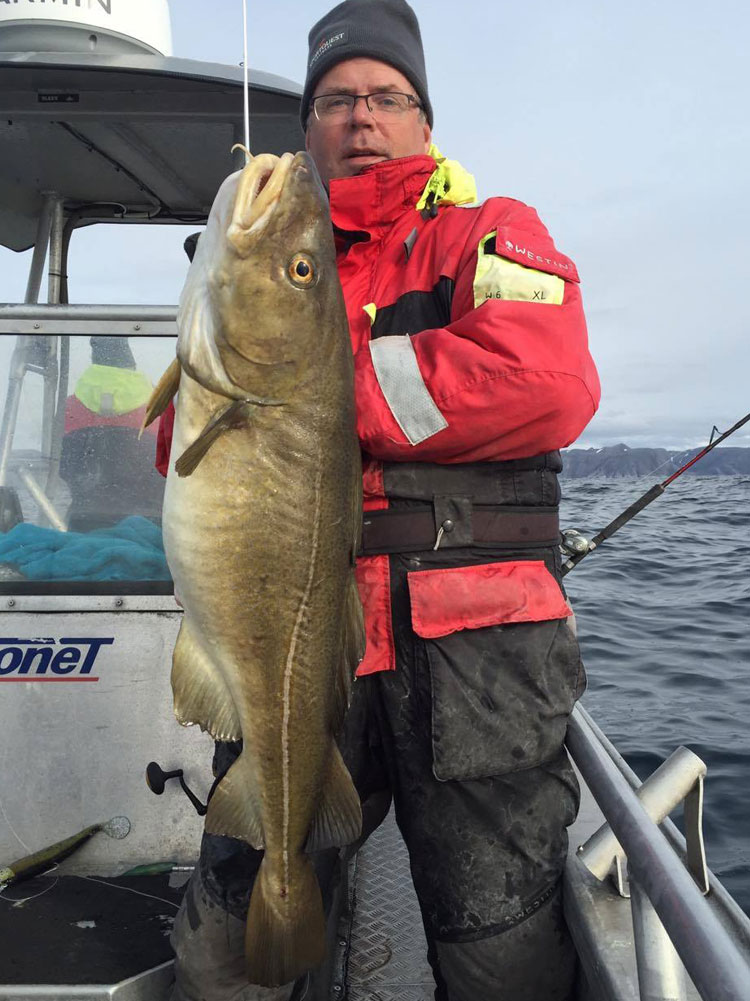 The Cod played ball in the end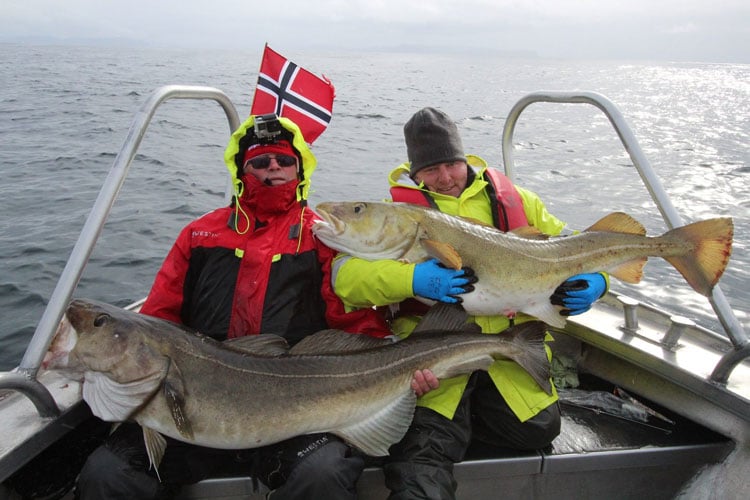 Albert with a fine specimen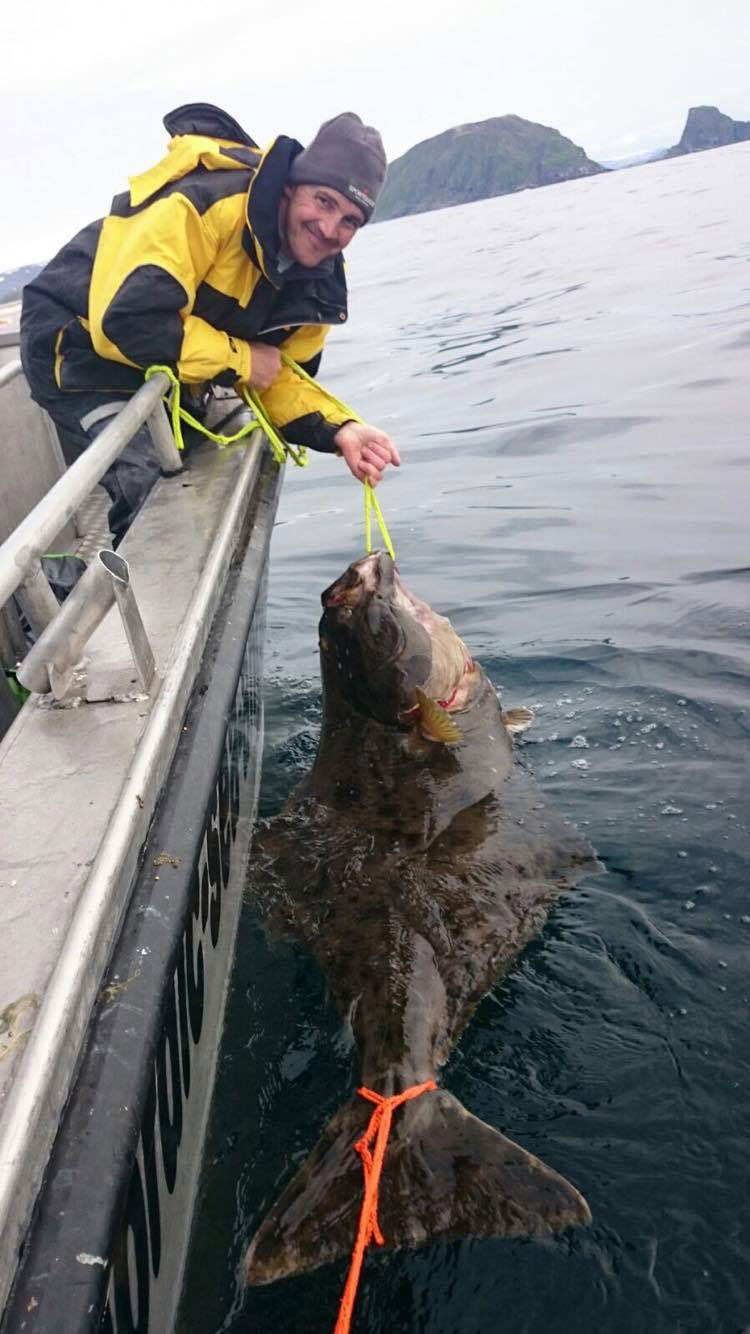 Well done on the catch and release
Peter Kay caught Halibut to 134cm. My biggest of the trip was 132cm.The Welsh lad's caught Halibut to 128cm.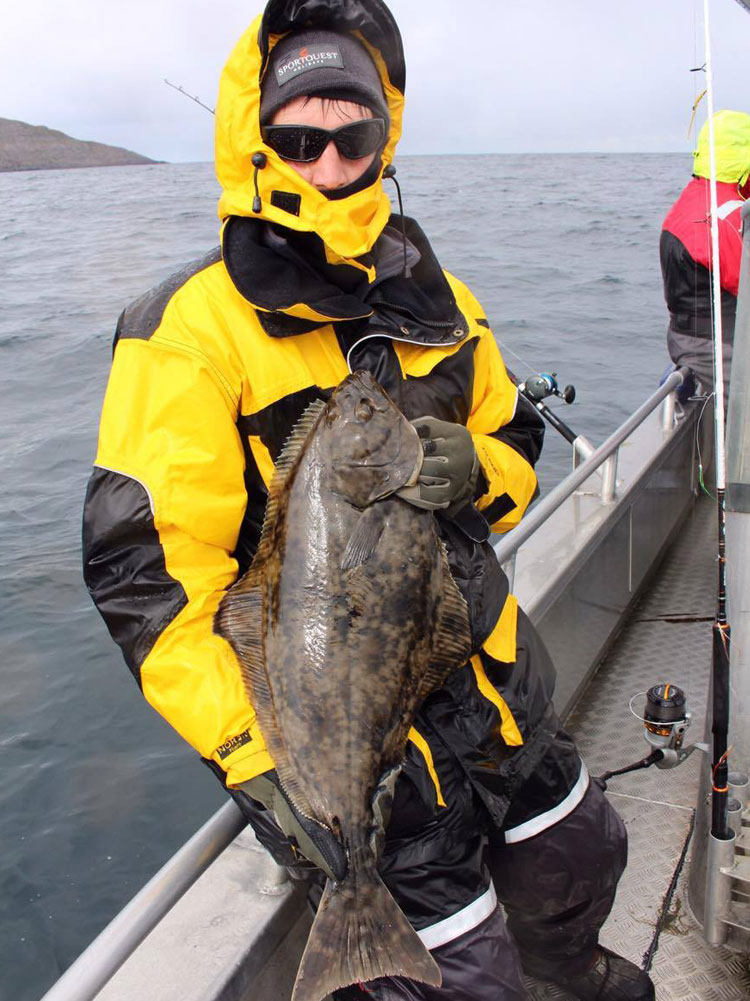 Great size fun fish
Jason and Owain Riseborough caught Halibut of 118cm, 117cm, 112cm. Peter Ketteringham caught Halibut to 102cm.
Although Halibut were the main target we still managed to catch Cod, Coalfish, Haddock, Redfish, Wolffish, Torsk, Plaice, Flounder, Dab and a type of Scorpion fish.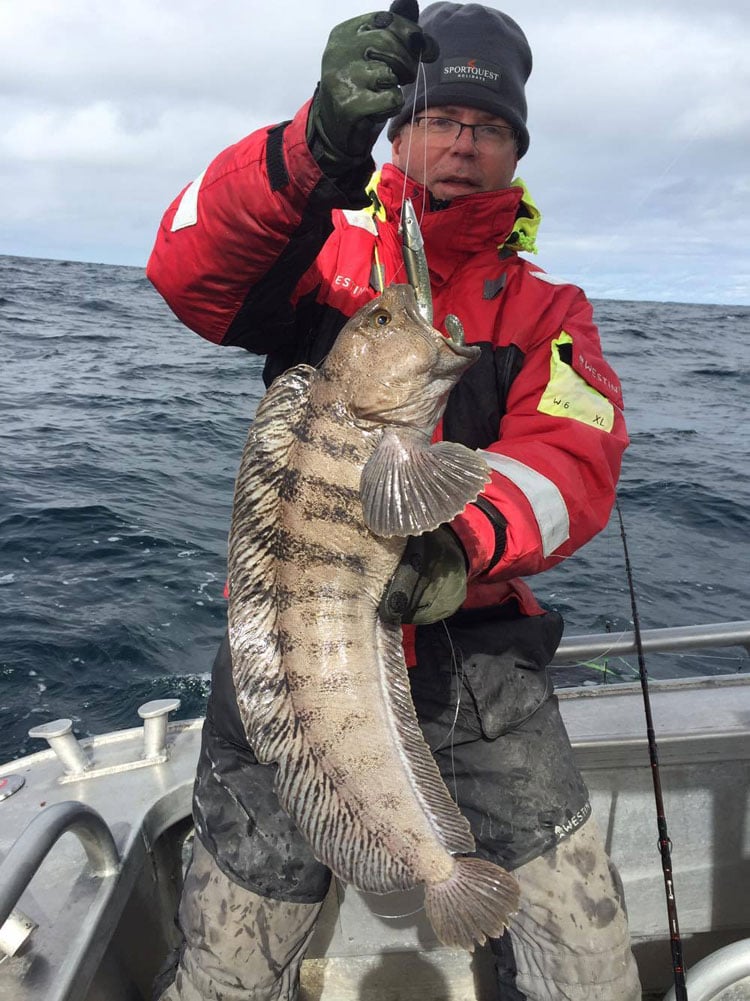 Mind your fingers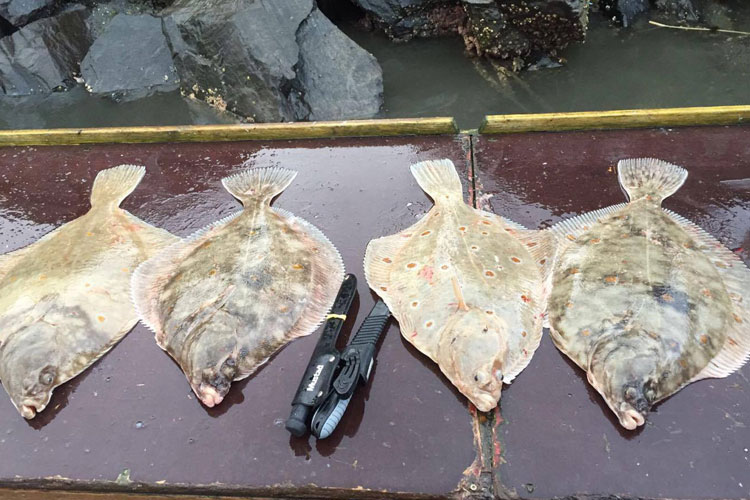 Thats dinner sorted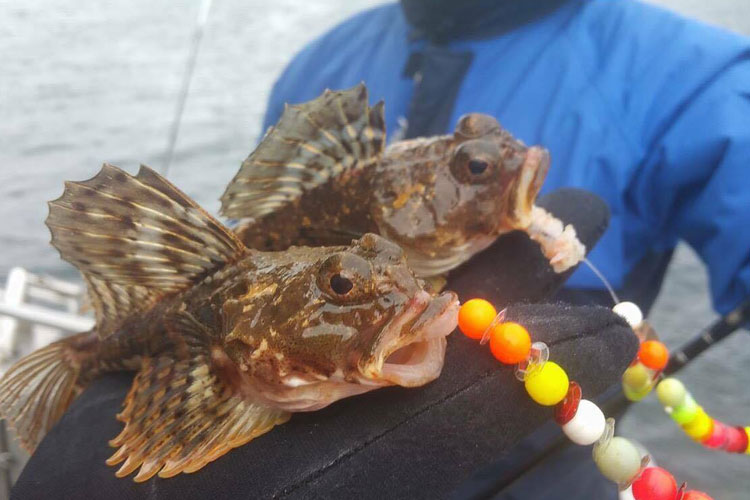 Double header of Scorpion Fish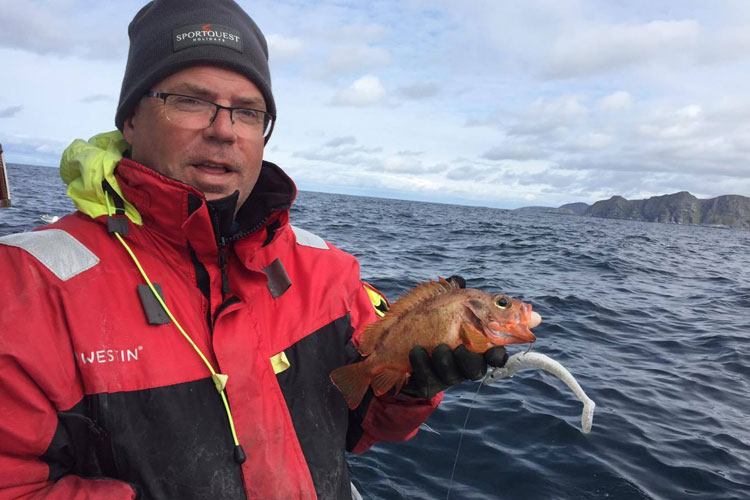 Even caught Redfish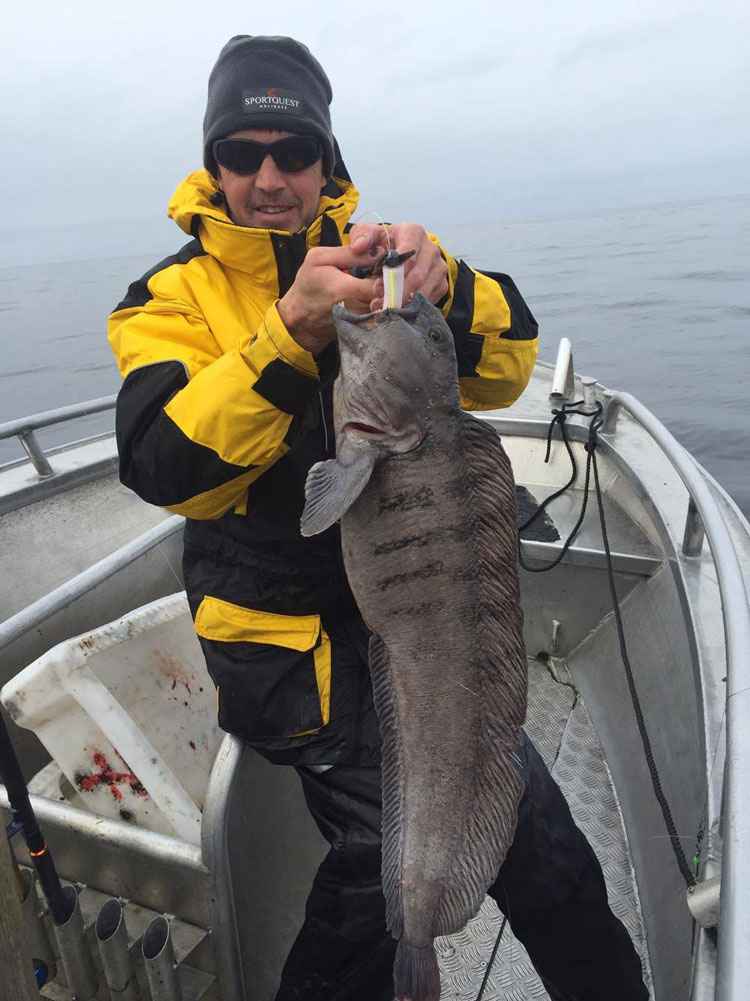 The best tasting fish in Norway
In just two day's we managed to turn the trip around, it just goes to show how good Havoysund really is. I can not imagine how the fishing would of been if we had good weather all week.
Well done to all the lad's for making my first trip to Havoysund a success. A very big thank you to the camp guide's for putting us on the fish, local knowledge is everything no matter where you go in the world.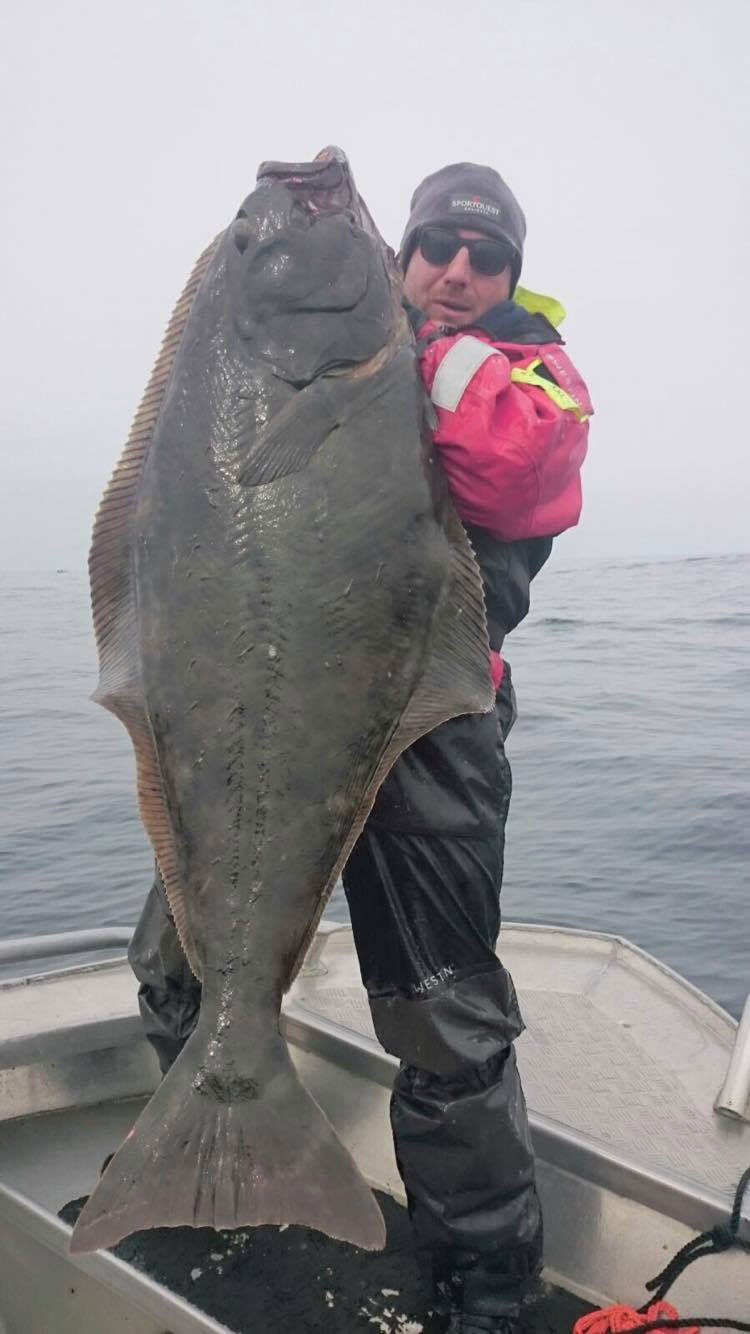 Kev the guide even managed to bag a big one
If you would like to join me on one of these trip's then call Sportquest now, it's time to stop dreaming and start living.
Cheers
Kev
What a great final couple of days the guys had and a massive thanks to all who travelled with us yet again to this fantastic destination in Norway. Only a few days left now until I depart to the Lofoten Islands with 8 anglers looking to bag themselves huge fish. Keep your eyes peeled for my reports and if you wish to view all our hosted trips to Northern Norway simply Click Here
Until next time, tight lines
Paul Stevens