Peacock Bass Brazil Mid Week Report August 5th
Last week's mixed group of lure and fly-fishermen/women landed more than 50 peacock bass over the 10 lbs. mark, the largest of which exceeded 18lbs..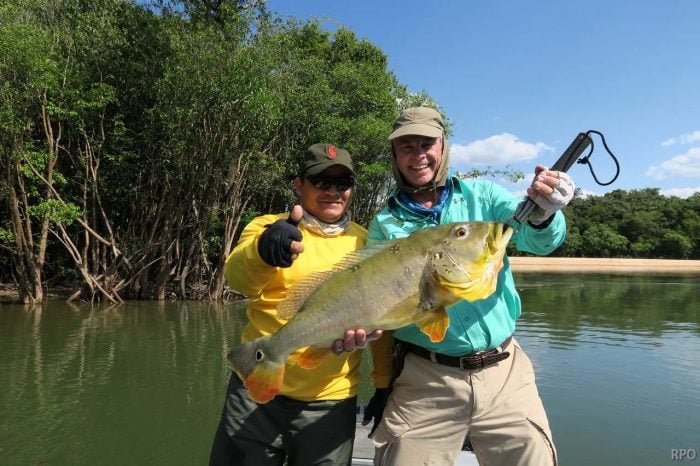 However the fish count exceeded all expectations. The group landed 1, 720 Peacock Bass for the week
This week´s group have already landed more than 90 peacock bass per angler in just 2 ½ days, and keep on enjoying perfect fishing conditions (see below). Reported working lures this weekend are perverse, jumping minnow, safada and jigs.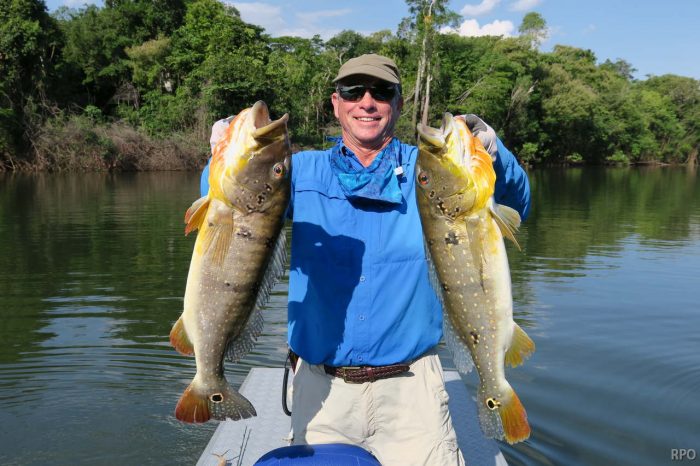 Our Floating Cabins are positioned in Dry-Zone S.East with almost perfect weather conditions for the rest of the week (see below forecast for Manicoré).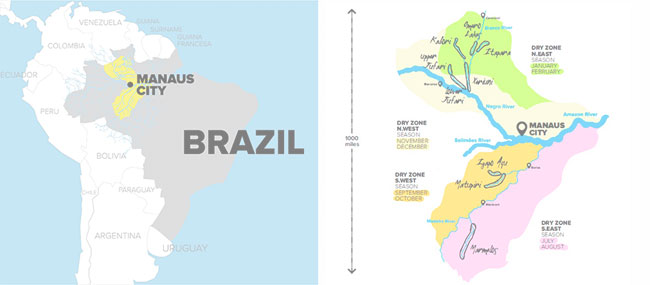 Dry-Zone S.East RIVERS: MARMELOS (see map at the top). Open for peacock bass fishing. Water levels are excellent (see diagrams below). Weather forecast shows minor tropical rain episode. Fishing conditions for peacock bass continue to be ideal. The new 3 month weather forecast for the region issued by the Brazilian CPTEC confirms that we should expect a season with a normal water cycle, with almost no impact from El Niño or La Niña.
Marmelo´s graphic water levels are as follows:

All this means is our operations continue to out fish all other operations. Why not come and join us on one of our floating trips, these get you away from the crowds meaning the fish are much less spoked than the normal heavily fishiness waters.
How often do you hear of a group of anglers catching over 1,700 fish in a week.
To see full trip details and prices CLICK HERE
Regards Peter