The Peacock Bass fishing in Brazil continues to produce astounding numbers of fish to the customers visiting the region, here the guides give us the lowdown on what has actually been happening at the camp.
Roçado private fishery in Dry-Zone N.West – Last Saturday we received a group of 6 customers, who after enduring some rainy episodes landed a total of 143 Peacock Bass in just 2 1/2 days the largest of which was a very nice 22lbs.  Fishing conditions are good although water levels have risen a bit and more rain is expected on the coming days. .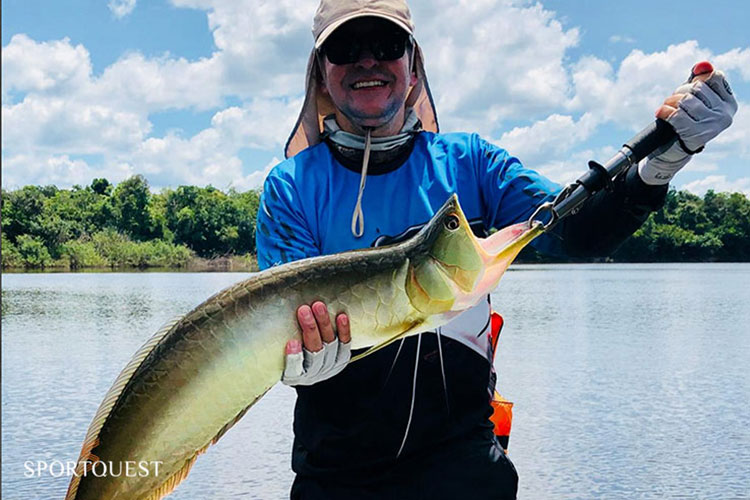 Xeruini river in Dry-Zone N.West – The large group of 12 customers arrived on Saturday and broke waters at this fishery with a slow start and enduring some rainy times. Fishing conditions are good and yields are expected to pick up on the coming day, the Largest Peacock Bass weighed a very respectable 15lbs.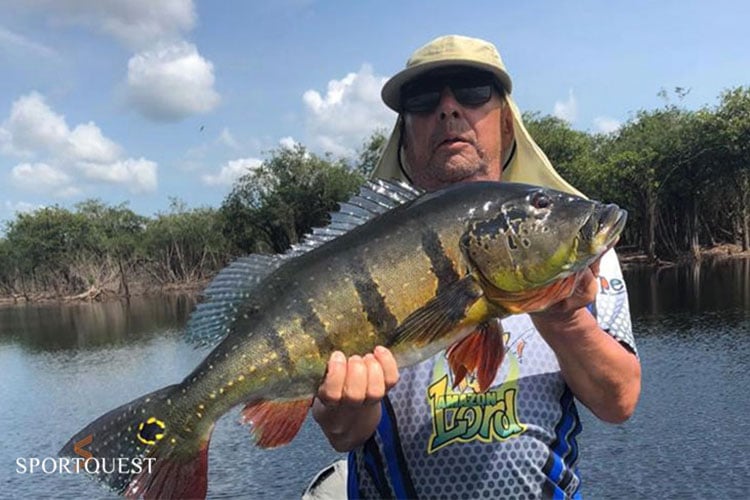 Jufaris (upper and mid) in Dry-Zone N.West – Last Saturday a group of 7 customers arrived to our single occupancy floating suites in the upper part of the river enjoying a great start with 248 landed Peacock Bass and also Bicudas, Piranhas, Cachorras, and Matrinxas. Simultaneously another group of 8 anglers arrived at the midsection of this fishery and landed 414 peacock bass the largest of which weighed a lovely 16lbs., in just 2 1/2 days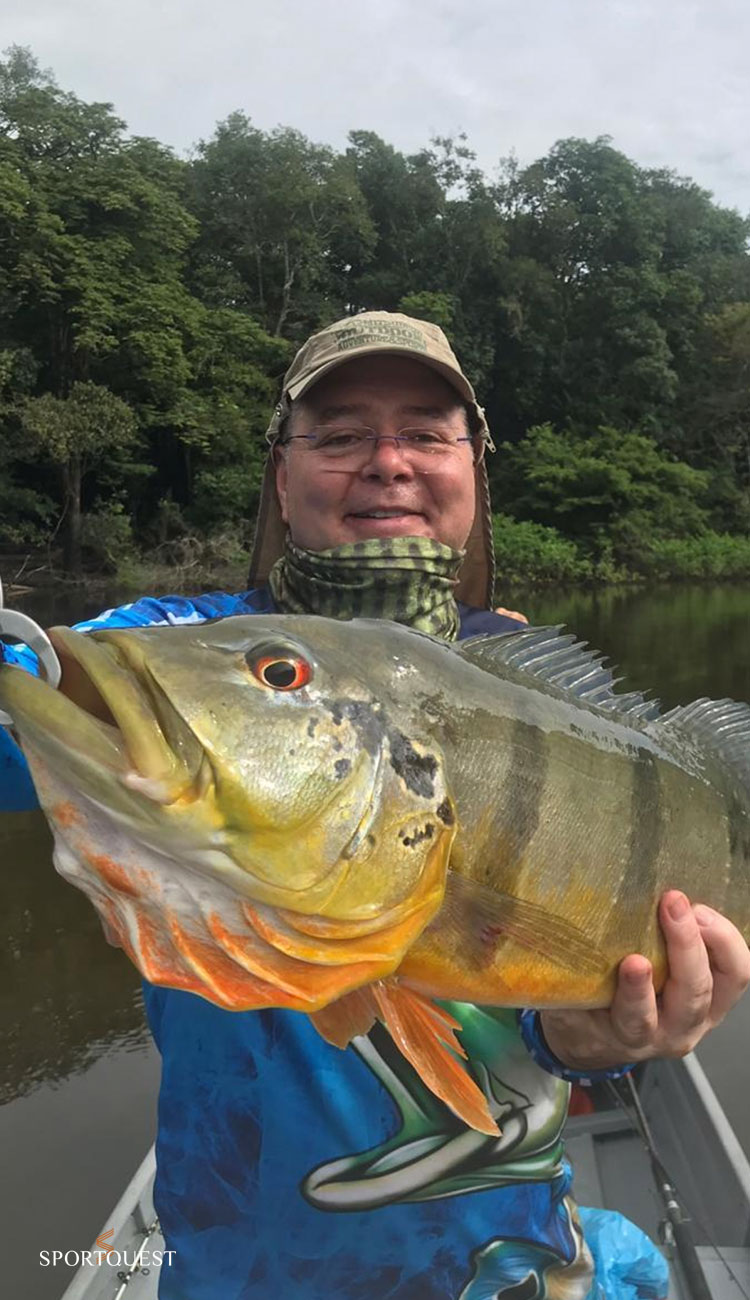 This destination really does produce vast amounts of Peacock Bass for the visiting angler.
Why not sample this stunning destination for yourself in either 2019 or 2020.
Tight Lines
Jonny