We have receive this report in from Brazil and the Peacock Bass fishing there is as usual very good. With the customers catching astronomical numbers of fish in just 2 days , this really does show just how well this destination fishes for these beautiful fish. So take a minute to sit down and read this catch report, I can assure you that by the end of reading this you will be having thoughts of drifting the Brazilian rivers  on the hunt for a trophy sized Peacock Bass.
A  group of 8 anglers arrived last Saturday and have already landed 9 trophy fish above the 20lbs mark, the largest of which was 25+lbs. This tally has way passed the 120 fish mark for the weekend though now. Fishing conditions remain good although water levels have risen a bit.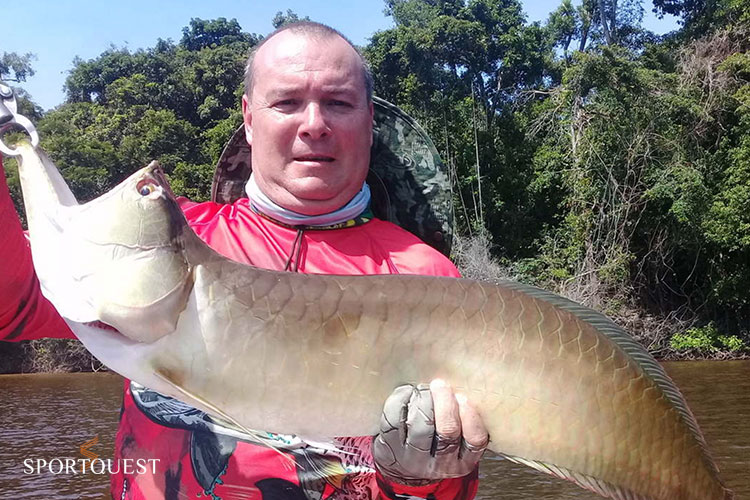 Another group of anglers arrived on Saturday and had a soft start landing an average of 38 peacock bass per boat per day the largest of which was 14lbs, again the basket included several other species as Pirapitingas, Aruanas, Pirarucus, Pirararas (red-tails), Surubims, and black piranhas. This group is taking it easy as last week´s benchmark left by the group fishing here totalled a stunning 2,063 peacock bass.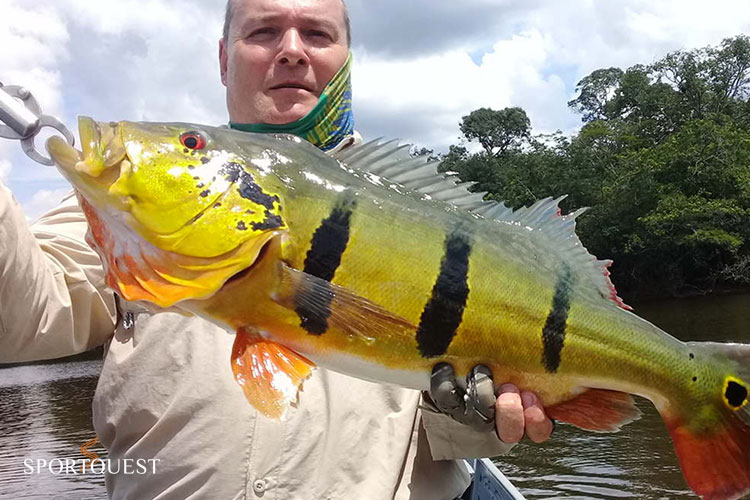 We received in our single occupancy floating suites in the upper part of the river towards the fountain head a group of 4 anglers that had a great start landing 297 peacock bass the largest of which was 20lbs. Bicudas, Cachorras and Trairas were also present in the catch list.  Simultaneously  a group of 6 anglers enjoyed the middle part of this fishery, landing in just 2 1/2 days  348 peacock bass with the largest weighing 18lbs.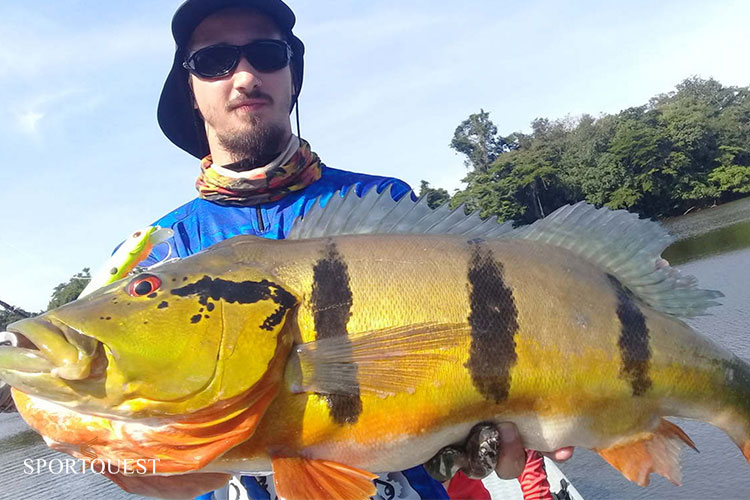 The Water levels  have stabilised and are slightly rising on the Negro River in  the Santa Isabel area. Levels have also risen a bit in the Negro in the Barcelos area. Rainfall keeps overcoming the drainage however the Roçado fishery area is expected to maintain very good fishing conditions in the coming week.
Well what an excellent report this is from the guides in Brazil, as usual the customers are seeing some phenomenal fishing on the river systems.
If this has whetted your appetite, which I am sure it has, then come and see what Sportquest Holidays can offer you in 2019 or 2020 fishing for these stunning Peacock Bass.
Tight Lines 
Matt