We have received another excellent report from Brazil where the customers have been getting stuck into some astounding sport. Take a look at this write up from the guides to see for yourself just how good it is.
Roçado private fishery in Dry-Zone N.West
Last week the latest group ended the week with several trophy fish above the 20lbs. mark. The fishery is scheduled to rest for the next 3 weeks. The floating-suites and tackle will be refurbished and re-stocked. The water level forecast makes us believe that this fishery will be presenting good fishing conditions for at least 4 or 5 weeks.

Xeruini river in Dry-Zone N.West 
The new group of 7 anglers arrived on Saturday landing 318 Peacock Bass in just 2 1/2 days. The largest Peacock Bass weighed 15lbs and the best performing lures are propellers and topwater lures.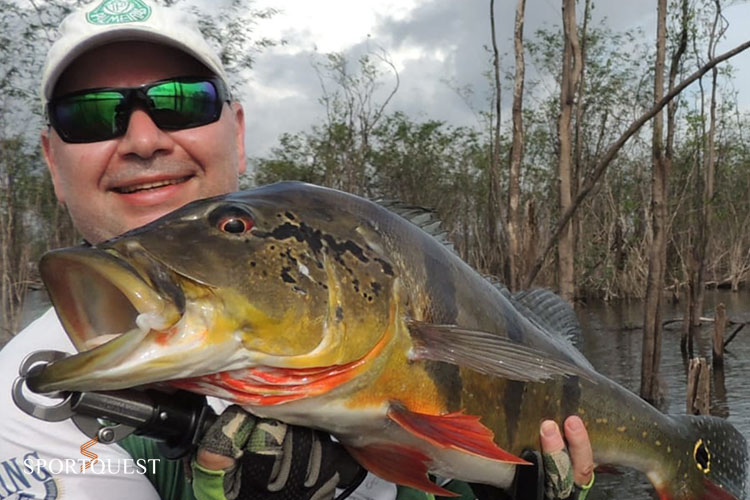 Jufaris (upper and mid) in Dry-Zone N.West
Last Saturday an excited group of 6 anglers arrived at our single occupancy floating suites in the upper part of the river and had a great start with 236 Peacock Bass landed. The largest weighed 18lbs. The midsection of the river received a group of 8 anglers who landed 430 Peacock Bass in just 2 1/2 days. The largest of which weighed 16lbs.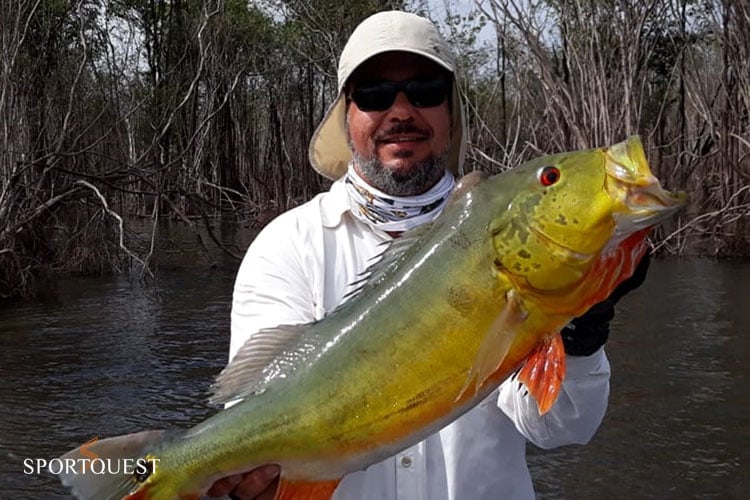 Yet again another we have another mouthwatering report from the camp in Brazil and I would like to thank the guides for sending us this write up.
To sample this sizzling sport for yourself take a look at our Peacock Bass fishing page.
Tight Lines
Matt