Our guide in Florida has been making his customers dreams come true once more. Even he couldn't predict on how good the fishing was going to be this week:
FISHING REPORT
It's always been the case that guys on our Fishing Holidays in the Florida Keys once they have ticked the tarpon box the next fish is permit. Now normally this means staking these spooky fish in the very skinny waters on the flats and sight fishing not easy even on a flats boat and very hard in mine but for about two months of the year we have lady luck on our side.
This is when the permit spawn and this they do on the deep wrecks in the Atlantic so with the weather gods on our side we have managed two trips during this groups stay. What happens is that all the permit from our local flats make the trip to series of wreckage where they took parts from the old 7 mile bridge and dumped them in just over 100 ft of water.
When their numbers get into the hundreds they shoal and swim in a 100 ft cone and do a mass spawn I have spoken to divers who say it is just amazing. So us lucky anglers can throw their favourite food a small crab over the wreck where there is no natural permit food and bang fish on.
Sounds easy but you have many problems these fish are just so powerful hard to put into words so when they do their power dives back to the wrecks it only takes one touch of the wreck on the line and it is game over.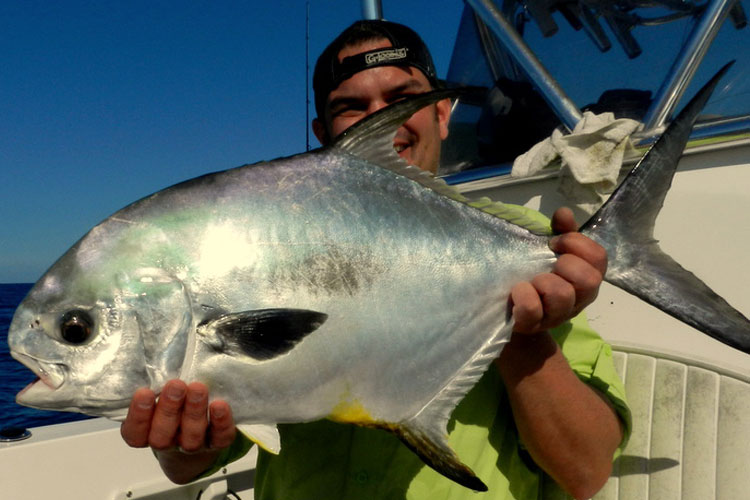 What a way to start your fishing for Permit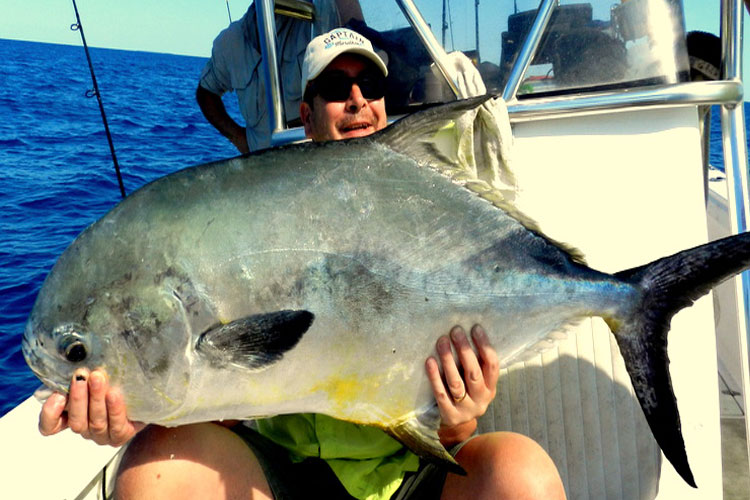 They are getting bigger
First trip was special not one but two life time trophy fish over 30 lbs one 31 lb. and on 33 lbs fish of a life time but even more pleasing to me all anglers had permit back to the boat. Not only do you have the wrecks to take off fish but also sharks can be a problem but also this was one of those days when it all went right happy anglers and happy guides.
No surprise on the last day all hands went up for a tarpon morning then back to the permit wrecks. Poor John lost a very large tarpon so I tapped him on the shoulder and said don't worry you will just have to catch a 40 lb permit. Guess what that's just what hid did after a long and hard fight he had our second largest permit ever a slob of 45 lbs in the boat epic!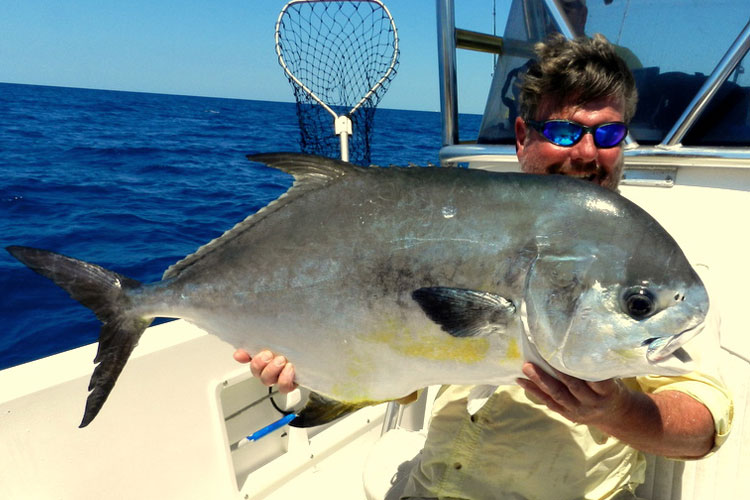 Beast of a Permit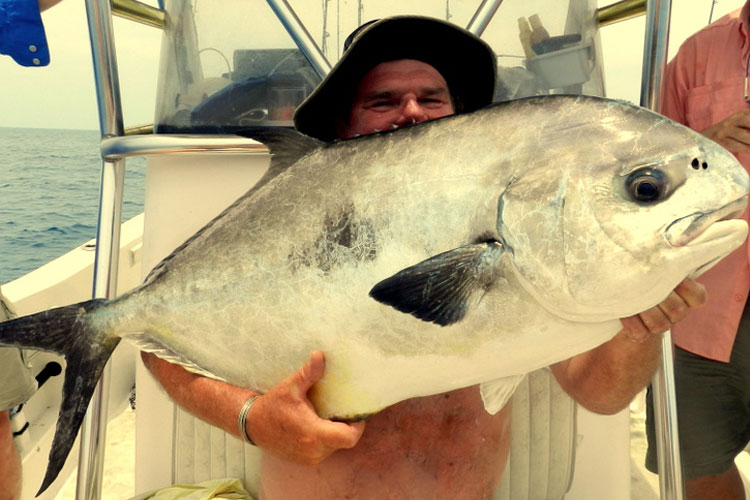 Now that is a fish of a lifetime Congratulations
Wow, what a week I bet that will stay with those anglers for a very long time and thanks Rodney for your report. If you would like to fish one of the best places on earth then simply call us on 01603 407596 or simply Click Here to view the full trip details
Until next time, tight lines
Paul Stevens