We have had a great report in from the Pirarucù Lodge in Brazil where the guests have been catching some true river monsters. Take a look below at the report and see for yourself what this amazing destination has to offer the travelling angler wishing to catch some huge fish in a truly stunning location.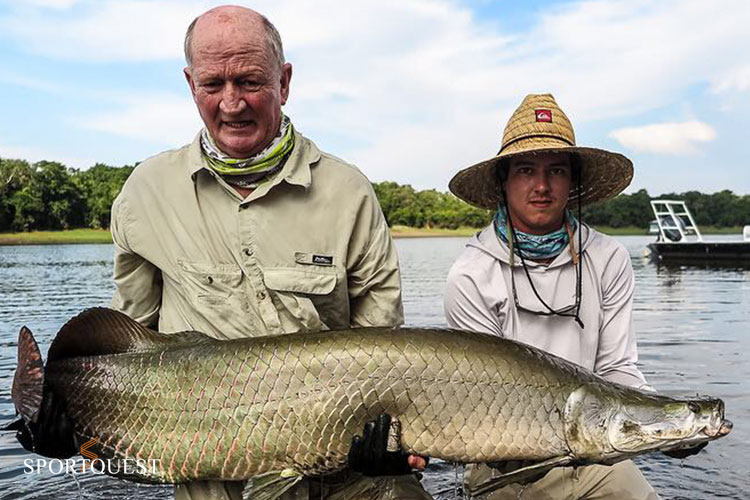 The anglers fishing the Pirarucù lodge in Brazil turned up to fish and conditions looked perfect, with natural water colour, the water level dropping and the water temperature ranging between 28- 30 Celsius it looked spot on for a good fish.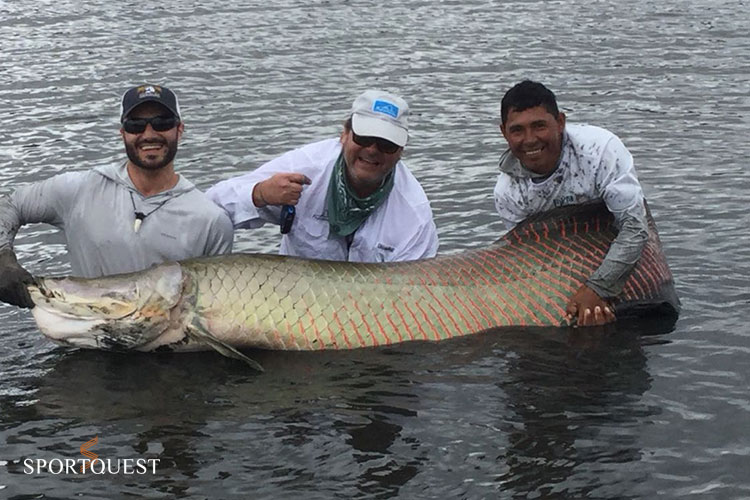 The temperature was hitting 34 Celsius with some rain meaning the fish were on the feed and the anglers found that using streamers with the following patterns: black and red head, white and red head and brown and white belly were catching them the fish.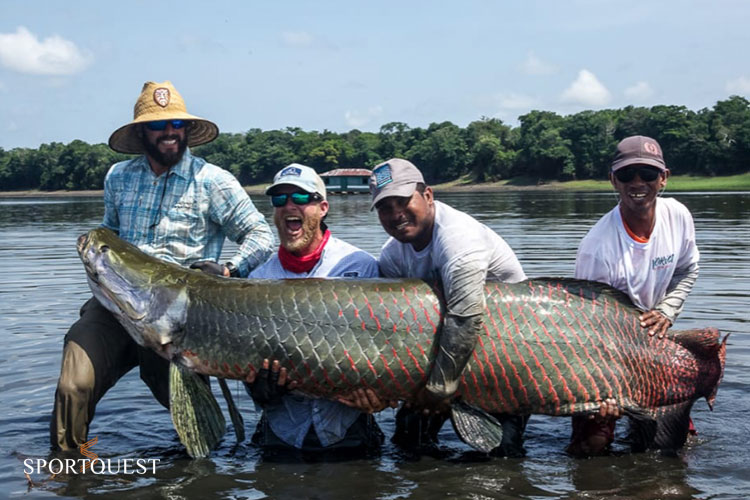 Landing a total of 27 Arowana, 5 Pacu and 49 Arapaima the guests had a great week with the weeks biggest Arapaima going a massive 2.37m and weighing over 260 pounds with 2 more fish going over the magical 200 pound marker.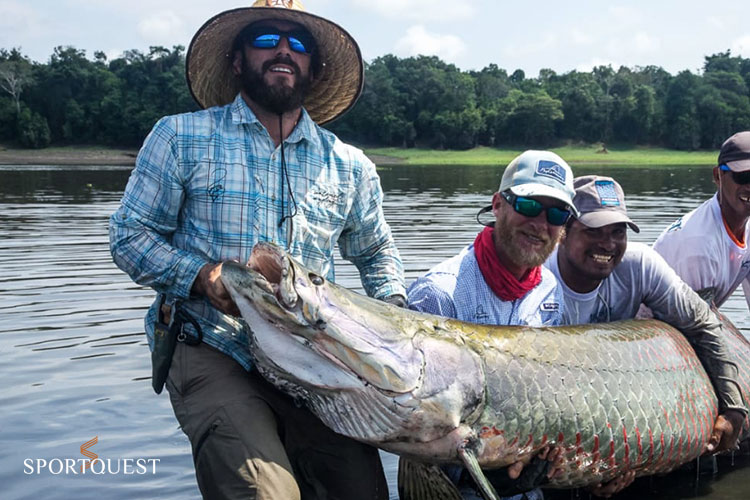 This stunning location just keeps chucking out monster fish after monster fish, it really is the place to go for big, wild Arapaima.
Visit our Pirarucù Lodge Brazil page to find out more about this trip and see what we can offer you.
Tight lines
Jonny.