After the rain had stopped the water was still up and with this helping push the bait fish in the dorado have been feeding extremely well with some great fish being caught.
After two days of monumental rain, we welcomed our seventh group of guests on Monday. The water was still high, but we managed to fish for half of a day with Eric and Jason (brothers from Montana), and Pat, Bob, Dave, and Joe, who were also from the U.S. All of them were new to dorado fishing but avid anglers. We were also joined by Peter and Pedro from Austria, who completed our group of eight. They arrived at Pluma Lodge after spending six days at Secure Lodge.
After the first half-day, we had unbelievable fishing the next four days, as the high water helped relocate all the baitfish that arrived the previous week. The Main Pluma gave us a show that was worth seeing, with feeding frenzies and dorado pushing bait almost everywhere we looked. In four days, we connected with more than 25 fish over 20 pounds, and we landed more than 80 percent, thanks to our anglers' skills.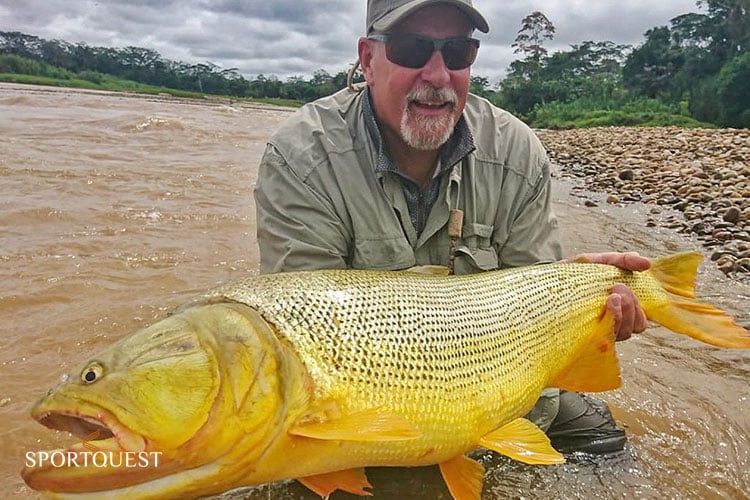 The Lower Pluma and Lower Secure also fished well with more than 15 fish over 20 pounds landed during the week. Day two was tough on our hearts, and especially on Peter's, after losing two 30-pounders in a row. Bob landed one of the 30-pounders of the week on the very last day, just before Eric lost his 30-pounder a couple meters away.
The upper sections, such as the Itirizama River, were clear for the first two days but more mountain rain changed that. During the second day of fishing, Pat landed a 30-pounder – the third one for him and the first one of the week on that river. With a little higher water, we got to see all kinds of feeding frenzies again, with Eric and Jason hooking several 10-pounders and losing one much bigger while fishing the surface.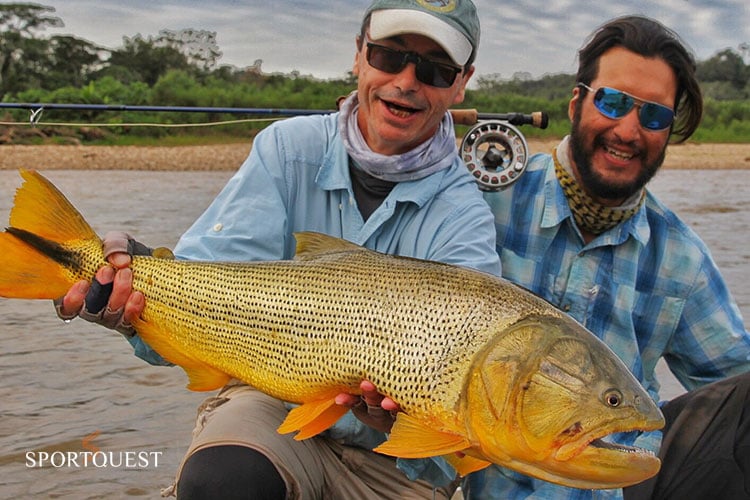 It's been another week of friendship, laughs, and good fishing. Even though the weather didn't help us in the beginning, we ended up seeing the river full of life and lots of angry dorado!
Ready for more adventures,
The staff of Pluma Lodge.
What a great report many thanks for sharing it with us
For your chance to get latched onto a turbo charged bar of gold then take a look HERE
Tight Lines 
Matt