We have had this report in from the guides on the Pluma River and the fishing has been very good for the guests at the lodge.
We shared this week with a group of nine friends– all of whom are expert anglers but had never fished for dorado before. And we were also joined by well-known angler Jako who was a second-time guest.

This week, the weather constantly changed. The water was muddy and high on the Secure the first two days, due to rain at the headwaters, and there was a similar situation on the Pluma the last two days.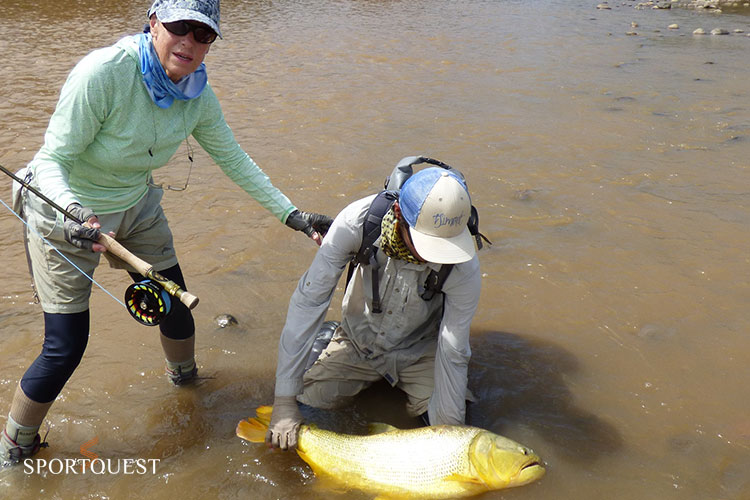 Despite these changing conditions during the week, we landed more than 10 fish over 20 pounds. The first one was landed by Jako on the first day fishing the Secure. The conditions were very tough, but he used a triple articulated 15-inch streamer, which showed how aggressive dorado can be.

On the Itirizama River, the highlight for Nancy and Dave came on day three, when they landed a 20-pound dorado that they targeted with sight casting. Dave also landed two Pacu on dry flies. 

Another highlight was Jako's Surubi (striped catfish). Jako sight casted to this fish and landed it on the Upper Pluma.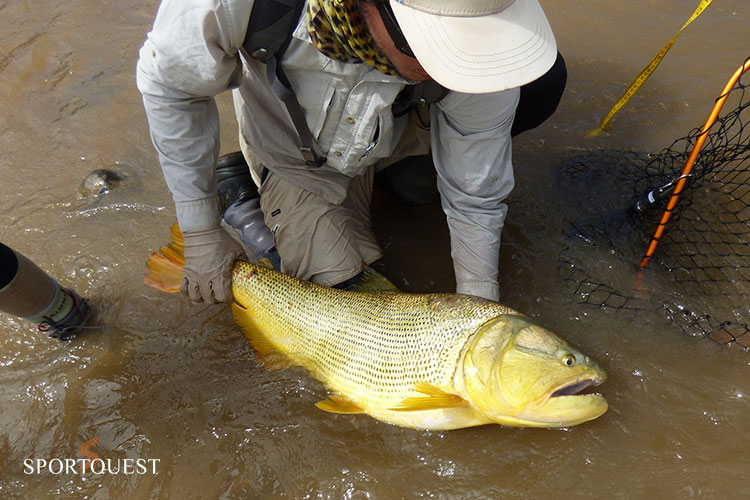 We had a memorable event on day five: After days of fishing hard, Dorotty hooked, landed, and safely released a 23-pound dorado, which was caught using 8-pound tippet, breaking all the previous world records for both women and men! Well done!

Ready for more adventures,
The staff of Pluma Lodge.
Wow many thanks for the great report guys, it sounds like the river has been fishing really well recently.
To get booked up for either 2019 or 2020 take a look at what we offer HERE.
Tight Lines
Jonny