Here we have the latest report in from Bolivia, check out the cracking specimens they have been catching
This week we welcomed six anglers who marked their third trip to Tsimane.
The weather conditions were OK, but with a cold front that came up from the south, we had days with temperatures near 15°C. However, in the Lower Secure, we landed many fish in the eight-pound range and two fish over 25 pounds. We also got to see one of the biggest fish of the season go after Robert's fly, but missed it on the attack.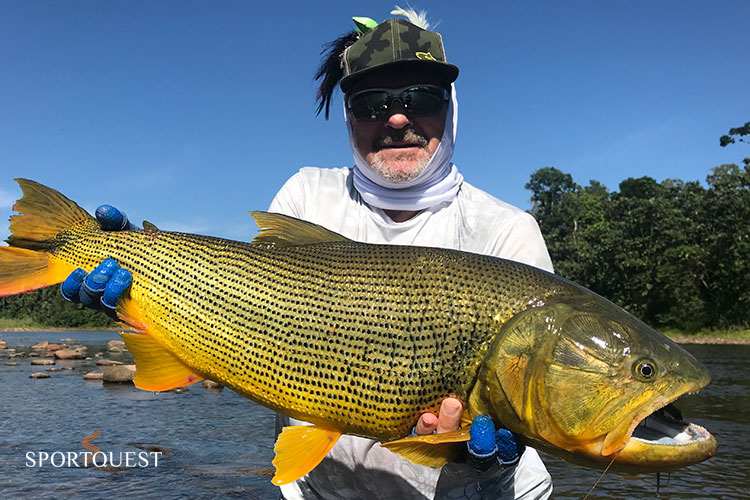 The Main Pluma was good. An average of 15 fish were caught per day, with many in the 10-pound range. And Jamie landed a 20-pounder sight casting.
The upper sections of Pluma and Itirizama were unbelievable, despite the cold water. There were many chances to sight cast to monster fish, with three fish over 20 pounds on the board, and some more big fish were lost due the challenges of fishing in small water. And in addition to dorado, Jamie got a pacu on the first day.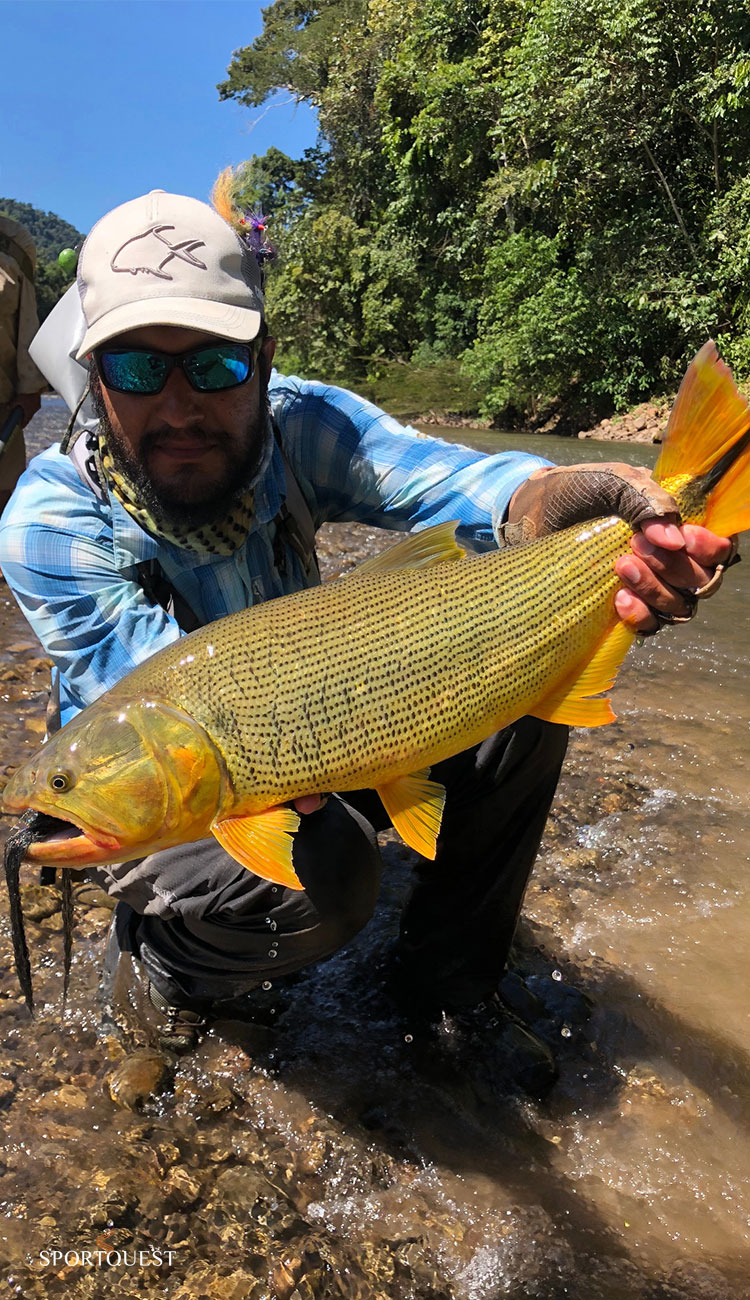 Even with the colder weather, thanks to our anglers' skills, we enjoyed another wonderful week.
Ready for more adventures,
The staff of Pluma Lodge.
What a great report cheers guys
Do you want to hook into some big gold bars??
If so then get booked up HERE
Tight Lines 
Jonny