We have received a report in from the guides at the Pluma lodge in Bolivia and they have been having some brilliant fishing with all the guest catching some great fish.
This week we welcomed eight anglers, weather conditions were nearly perfect the entire week. It was sunny and fairly warm during the day, with colder temperature at night.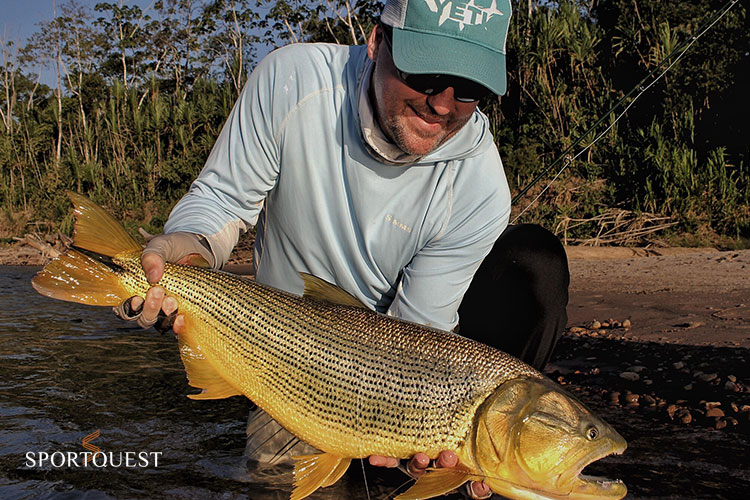 Nine fish over 20 pounds were landed, and others were lost. Holly landed three fish over 20 pounds, and all three were caught sight fishing. She also caught one on a popper.
The Main Pluma gave us an average of 15 fish a day, and most were in the 5- to 8-pound range, and we also had shots at fish over 20 pounds.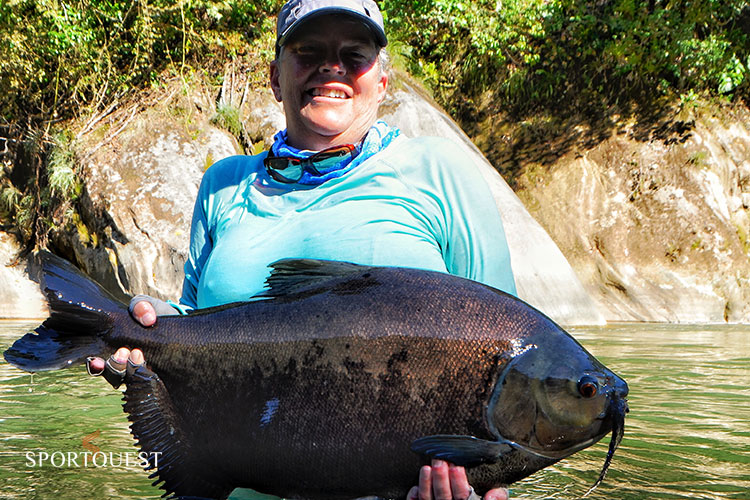 The Lower Secure was productive in almost every pool, especially in terms of quality over quantity. This stretch gave Malte, Dennis, and Xavier their fish of the trip.
On the Upper Secure, while fishing a big black streamer with an intermediate line, Jerry hooked a 45-pound moturo catfish. In the same afternoon, his wife Diane hooked and landed two striped catfish (surubi).
Because of the excellent conditions, Jerry and Diane went to the overnight camp and spent two days with beautiful surroundings and gin clear water. Unfortunately, temperatures dropped overnight, which affected the fishing, but it was a great time nevertheless.
Ready for more adventures,
The staff of Pluma Lodge.
Thank you for the report guys it looks like your guests have been having some great fishing.
If you too want to experience the adventure that Bolivia offers then take a look at what we offer HERE
Tight Lines
Jonny