The anglers at the Pluma Lodge have sent this report over and it appears the Golden dorado fishing over in Bolivia has been very good recently.
This week we welcomed seven anglers, who were all new to dorado fishing and looking forward to this new experience.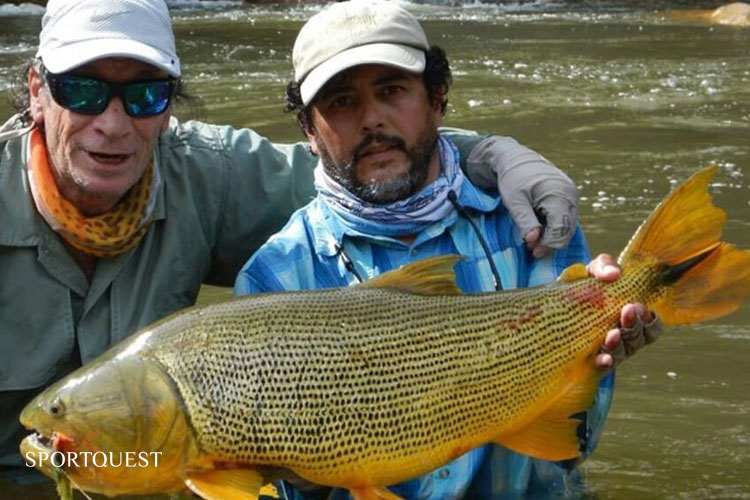 Although the weather was good, we experienced unusually strong winds from the north and some bursts from the south as well. The wind and some muddy water the first couple of days made the fishing difficult. Regardless, six fish over 20 pounds and two fish over 16 pounds were landed due the hard work of our guests and guides.
The lower sections have bigger water and more an open environment, and this can make it more vulnerable to winds. Hiro landed a 23-pounder at the confluence, and Carlos did the same in another pool just below. A few more fish were lost, including a 30-pounder hooked by Dennis on the fifth day.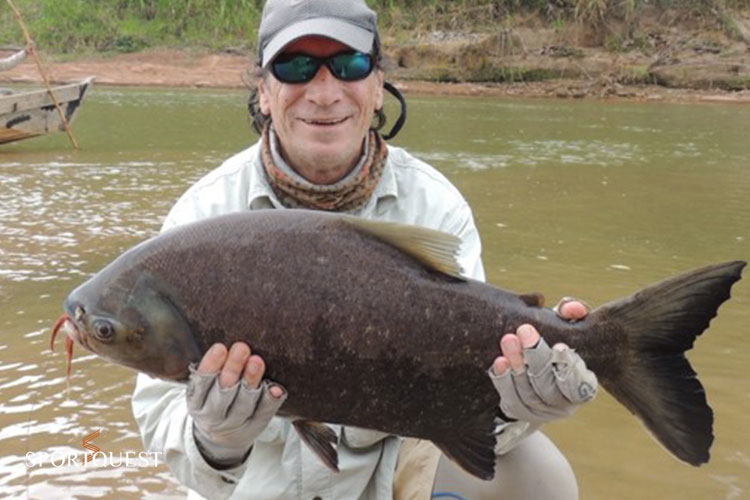 On the upper sections, with heat and windy conditions, the pacu were feeding a lot. We hooked into six during the week, including one with a dry fly. The fish was sight casted to and landed by Dennis on the Itirizama.
A little extra work was necessary this week due to very unusual conditions, but we still managed to hook big fish in every stretch.
Ready for more adventures,
The staff of Pluma Lodge.
Thanks for the report guys it really sounds like the fishing is great out there at the minute.
If you want to experience this amazing fishing for yourself then take a look HERE and get booked up.
Tight Lines
Jonny