Preparation for Sea Trout & King Salmon Fishing and its now less than a week before I depart to Argentina in search of Sea Trout and King Salmon. I am so looking forward in hosting some weeks again plus exploring the secret of the huge King Salmon fishing that Argentina has been keeping under its hat for a while now.
As anyone who has been reading our reports from all the lodges in Argentina this year, the weather and water levels have been all over the place, not one week this season has seen perfect conditions, so lets hope that it will be perfect for us when we are over there. Last year we had the best weeks of the whole season so hopefully lady luck and the fishing gods will be on our side once again. As we all know the conditions can go from bad to perfect and visa versa all within 24hours. So guess who will be praying hard for the next few days.
I have still to pack and to be honest I still have to sort out all the mountain of tackle, but that should only take a day or so.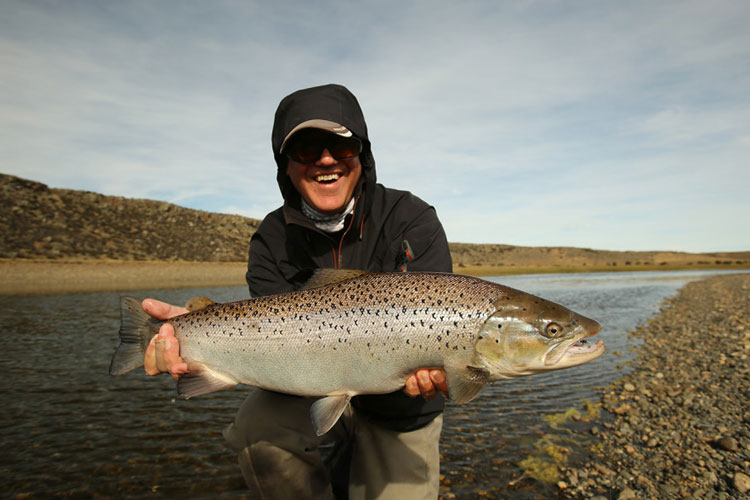 This year we are heading again out to Las Buitreras Lodge with full groups before heading up to Caterina River in search of those monster Kings, so this year I have lots of additional gear to pack and carry. I will give you all a full detailed report of the whole trips once I have returned back to the UK in March.
I have just received the latest report and pictures from Las Buitreras which I am sure all the customers who are joining me shortly will find that it wets their appetites.
For week 4 at Las Buitreras everyone was again confronted with constantly changing weather conditions. Luckily, the group were accustomed to the principle of the ever changing weather of the southernmost seatrout river of Patagonia, as most of them have been here before some even for the 4th time.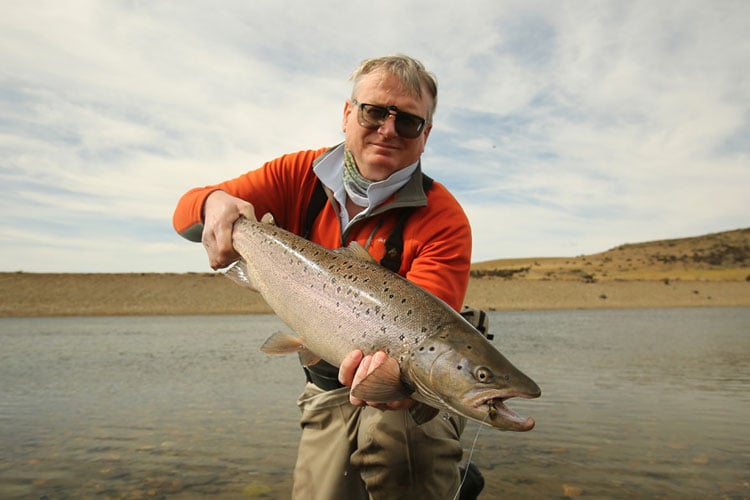 Changing river levels and changing conditions means that you have to be prepared to change up the fishing style and approach to match. One day its double handed rods, big fly's and big swings through all the pools. On other days its down to single handed rods, light lines, long leaders and small flies. Thinking anglers and anglers that adapt quickly always catch more fish.
The results of the week was a total of 58 sea trout among the 155 fish caught. The average weight like the week before exceeded the 10lb where very few fish were under 8lb. Also a sign that the fish are running hard is around 90% of the sea trout caught were silver fresh. Lets hope the conditions settle in time for our visit.
Biggest Sea Trout: 21lb
Best Rod: 12
Average Weight: 10,6lb
Browntrout: 97
Biggest Fish: 62cm
Below is a selection of pictures from last weeks trip. If you are interested in joining us on any of our hosted weeks in 2017 Click Here or call to speak to Peter Collingsworth.
We are also looking at King Salmon and Steelhead fishing in 2017 so there is lots to look at and catch.