The word is getting around and people are starting to take note of Vesterålen in North Norway and with reports like this one, its no wonder.
In conjunction with Nordic Sea Angling we can offer the same very high standard as all their other destinations in Northern Norway, the same high quality boats, guiding service and the real gem at Vesterålen, the accommodation.
We are currently selling dates very fast for the 2018 season so if you fancy a break from your normal trip then you must check this out. If you would like to speak to me about this destination or any others we have then call our office on 01603 407596:
FISHING REPORT
During four long journeys to our new fishing spot, we have caught large fish to the extent that we felt completely finished, repeatedly the big fish shock has caused us to sit down in the boat to take in what's happening and to breathe. This trip was no exception, but we were still surprised at how insane fishing for Ling could be.
Catching Ling here is nothing unusual, we get them all the way into the home ground and I find that there are plenty of them, even on really shallow waters, they like to chop on our jigs and Shads. When we have done long journeys we have managed to catch several Ling with a weight of between 10-13kg. Now we know that it's not a coincidence that they stand on the edges of about 80 meters deep and throw themselves over our jigs. It is visible on the fight when a big Ling on, the rod is in full arc and offers a serious fight.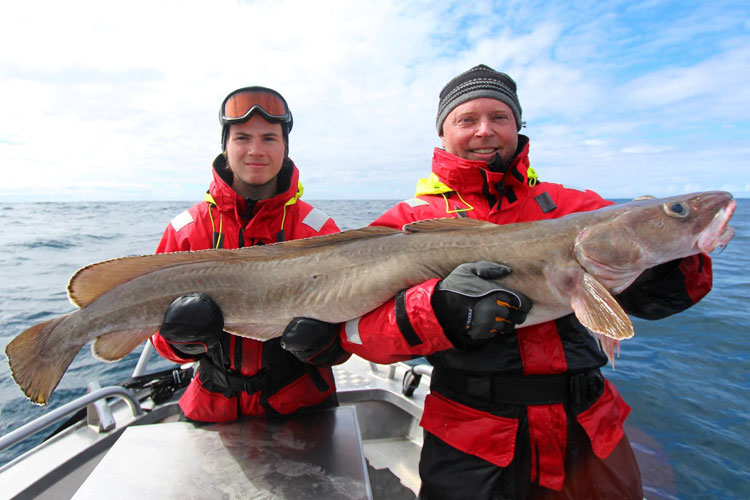 It was a last long trip with the Hunting and fishing company Alingsås. On the way out, the surface of long fins broke, which means killer whales!! Some of them were big as minibuses! A really cool experience and this year's first killer whale turn out!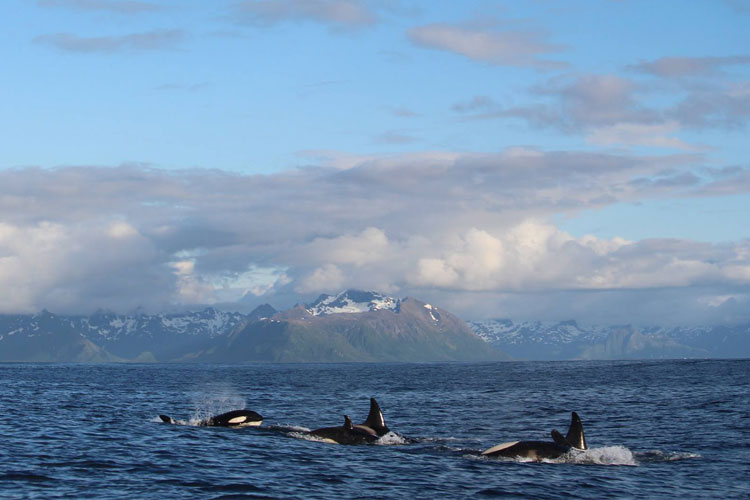 This trip started with a hunt for the big Cod, we went back to Venusberget, which delivered really nice cods on top. We started with brown cod around 10kg and things started happening in the 5 boats that were included. But just when we thought we were drilling a nice series of cod, there are 3 Ling in triple ripple where the smallest is over 10kg and the biggest like Magnus trick weighed 20kg and measured 150cm !! What a triple grill!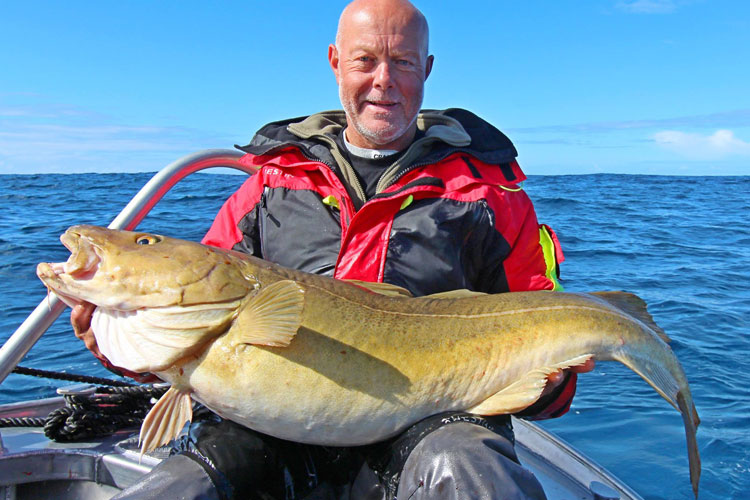 The marks were heavy with fish and the magic depth was between 70-80 meters. The jig dominated and we would have several nice Ling, Mats who had dropped a pair of nice Ling pumped up a nice fish that turned out to be a 20kg cod! The other boats also report Cod over 20kg. Johanna in boat 7 also hooked Best of 12.4kg, which is a new personal best, good fish! Even Jimmy with the lifting thread, who is catching a 15kg win, will be a new camp record!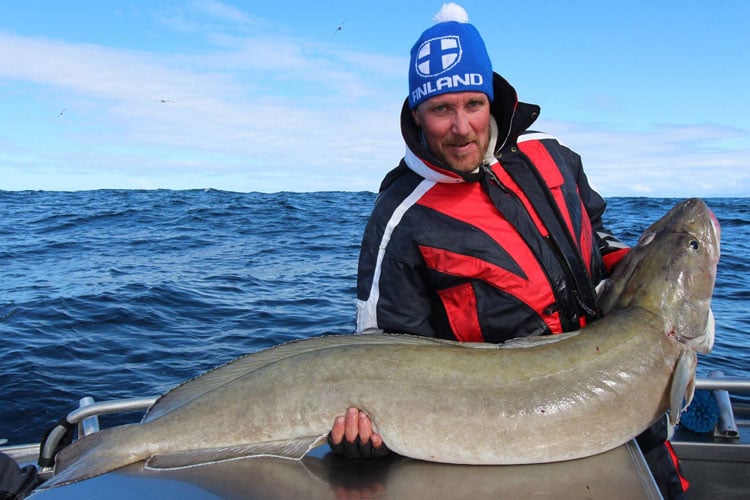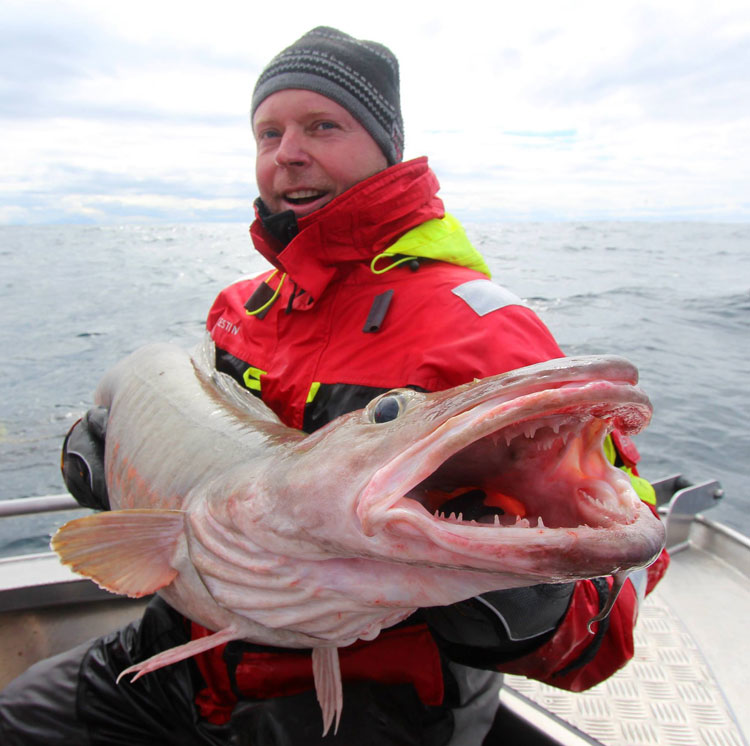 Jari had already pumped up a bunch of Ling but had something that seemed to go a little heavier! A short and sturdy length of 147cm and the entire 26kg breaks the surface, something that for a while is an NSA record. What a long time! I'm shooting the awesome catches and it's no easy game to hold up such a fish!
After seeing the cruel fishing, I wanted to film what actually happens down there with my underwater camera. Quite soon I also feel a nice Ling bite. When I get back the got back down, something happens quite soon ….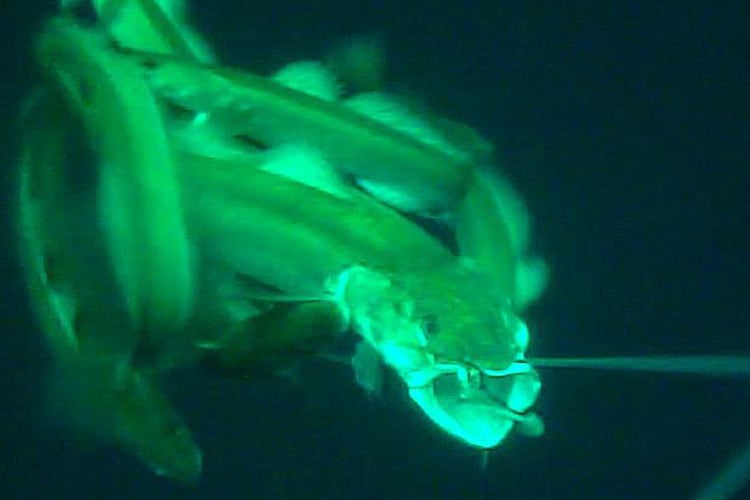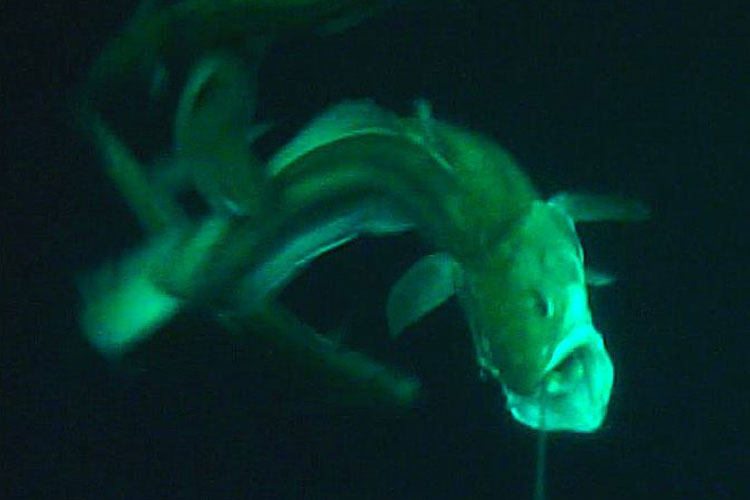 A bite comes on my Crazy Daisy in the rainbow colour that has barely left the bottom. A fish that I feel is incredibly heavy. I did not want to show how tiresome it was when I know they are incredibly strong. I pushed the fish with my short speed jiggings pole and it takes a line in its head shakes. When it reaches the surface, the fish grows and turns out to be very huge! When it comes over the railing I wake up, THAT FISH IS HUGE !!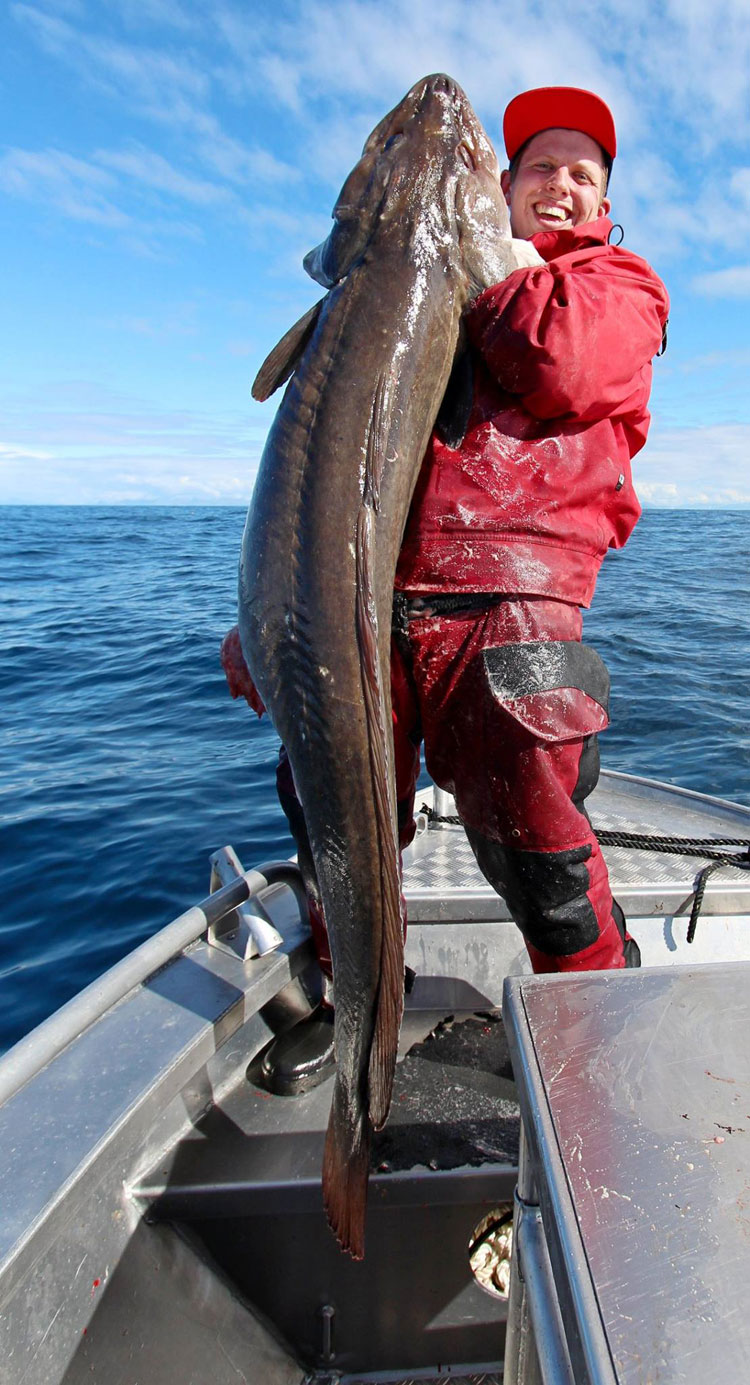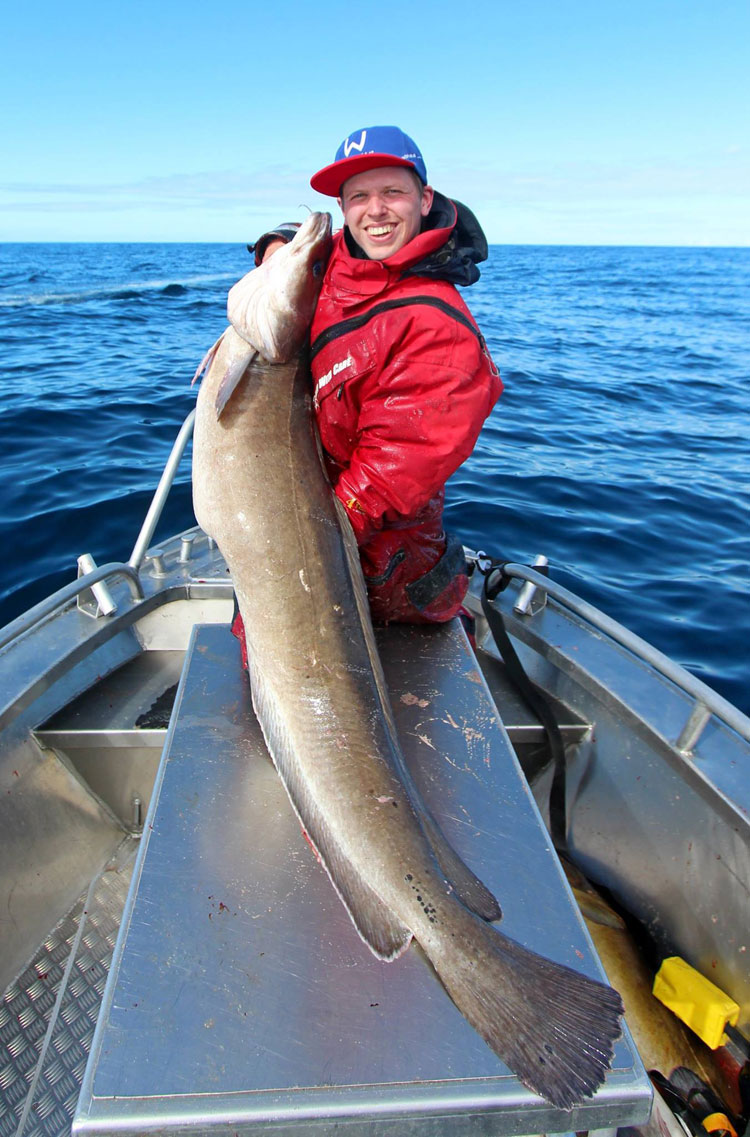 A very brutally tall fish was what measures 170cm and had a weight of 27kg! I can also put myself down and try to melt what has just been caught. This site again shows that it delivers large fish but this day it was the last trip. The top lengths were 27kg, 26kg, 22.6kg to one of the lifting boats, 20kg and I dare say we had between 15-20 big Ling in our boat where everyone weighed over 10kg! A very good result on a fish that is usually measured with natural bait in deep water. We fished jiggs under 80 meters deep and found bunches with big lungs. We will continue targeting the jigg after these giants.
Immediately after my catch, boat 9 calls for assistance when they hooked a furious halibut. It was a deja vu from the last race, when I jump over the boat, Christer stands and hurts again and in the same way he takes his second halibut of 130cm! Here you also have the potential to fish halibut. Given the importance of big fishing site we found, there should be huge halibut here!
Cod then? Some who managed to catch a better number of cod were also boat 9 where they landed a fine cod of over 20kg. Before returning home, we collected some boats in one last place and before we called him, Boats 9 called for a 25.5kg cod! Even this is a real pig, short and thick! To finish this trip, there was also a record of cod.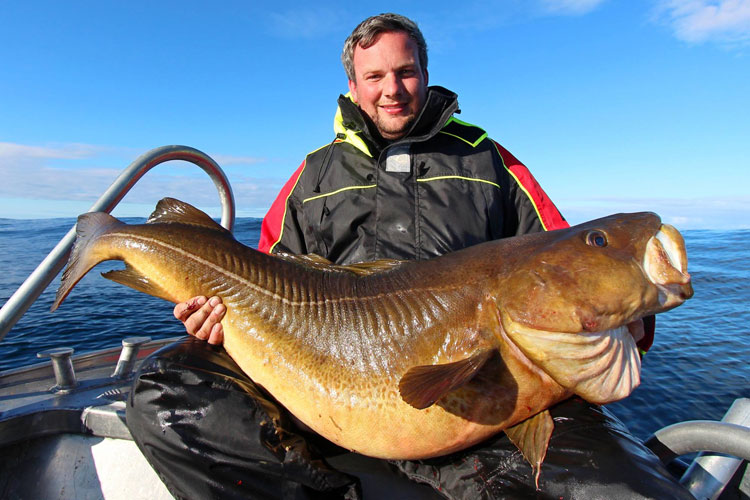 On our way home we meet up with Späckhuggare again as now appears inside the Eidsfjord. It had to be a really good final in a week that delivered two long journeys with records on cod, cool and Ling. There was also halibut where boat 5 with captain Robban was hardened on the river and was rewarded with fine fish of 158 and 169cm. This week we also went to the depths and came home with full slopes of oaks, big whites and the somewhat odd species Fjellbrosme.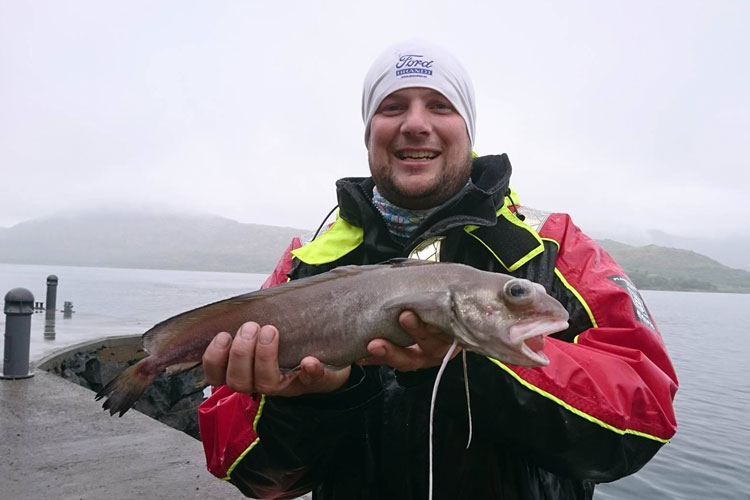 It has been an incredibly fun week with great variety, we thank JFK Alingsås for this time!
Christian Karlsson, Vesterålen
Wow Christian, this destination sounds awesome and somewhere I would love to host a trip to. Maybe we should talk about some dates with you?
We are sure that Vesterålen will become a top fishing destination and with reports like this it will be no wonder. If you would like to know what we could offer you then simply CLICK HERE to view the full trip details.
Tight lines
Paul