Salmon Lodge Fishing & River July 24th to 30th
Its hard to believe but were already half way through the season. We're having a good season overall, not a record year but we certainly can't complain. Despite low water conditions 2017 has given us an excellent run of salmon, both big salmon and grilse are spread throughout all our river systems. Last weeks fishing was controlled by the weather, some days were cloudy and cool while others were hot and sunny. I'll let you guess which ones were the best! The high tides associated with the full moon brought in a nice run of July salmon.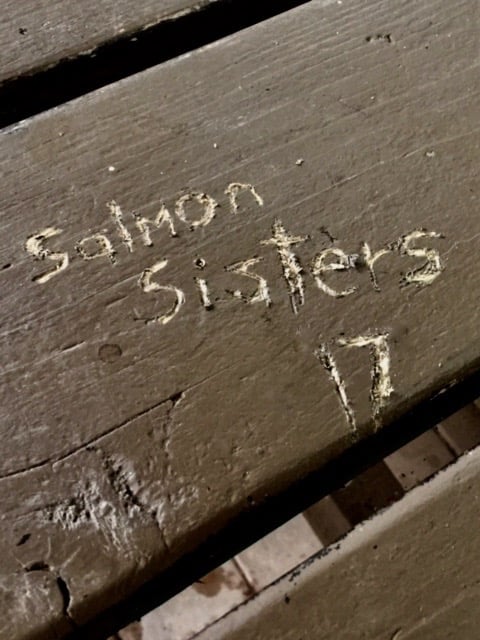 The annual "Salmon Sisters" group are back again!
Water levels on the Bonaventure are low and flowing at 13 cubic meters per second, normal would be in the 18 to 20 range for this time the season. Cooler overall weather is keeping the the Bonaventure in the 50 to 55 degree range. Fishing on the Bony has been productive since the beginning of June and continues to produce good numbers of fish every day.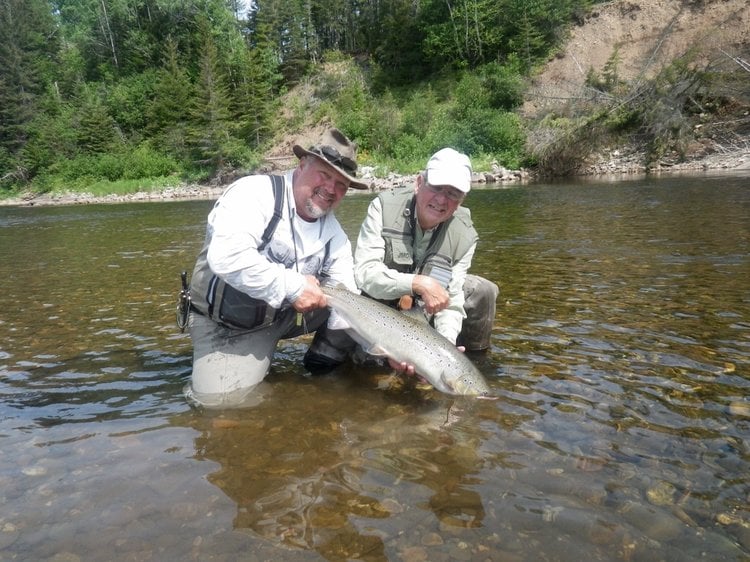 Phillip with his first Atlantic salmon, congratulations Phillip!
The Petite Cascapedia is flowing at 17 and fishing very well. The Petite received a nice run of fresh salmon during last weeks high tides . Most pools on the Petite are holding fish and water temperature are in the low to mid 50's.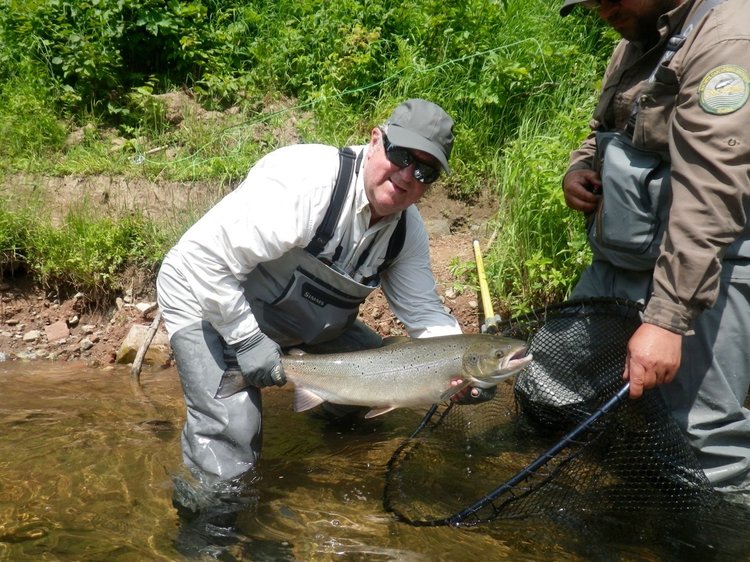 Serge from Jersey, The Grand Cascapedia was kind to him on his first day out!h Nice one Serge!
Fishing on the Grand Cascapedia is beginning to slow down a bit due to low water conditions. Like the Bony and Petite there are plenty of salmon but we sure need a day or two of rain.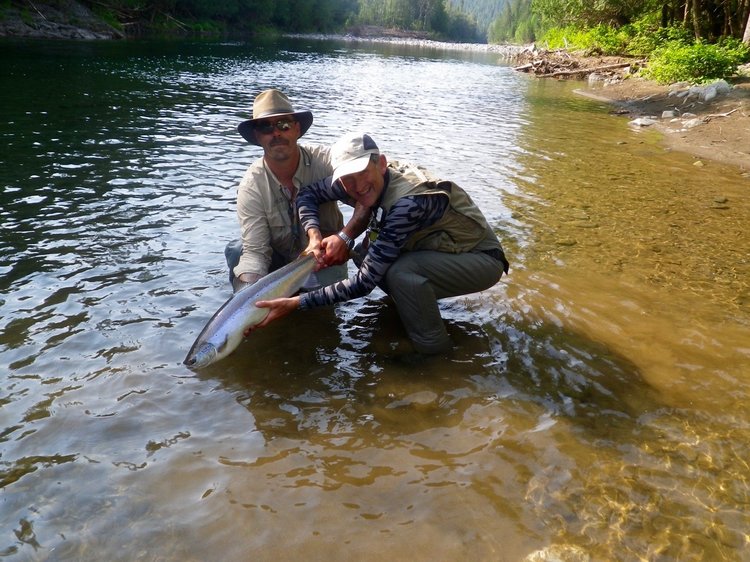 Jean Nicolas , also from France with his first salmon, Congratulations Jean!
Flies of choice are a mixed bag, wets, dry's and small tubes are all working well. Free floating dry's have been responsible for most of the catches this week. Forest Green, Dark Brown and Blue Bombers in sizes 2, 4 and 6 are working the best. In the wet fly department, the Silver Rat, Undertaker, Blue Charm, Nagli and Green Machine have been doing very well. Wet fly sizes in 6.,8 and 10 are the best choice. Medium and small tubes in various patterns are also a good choice.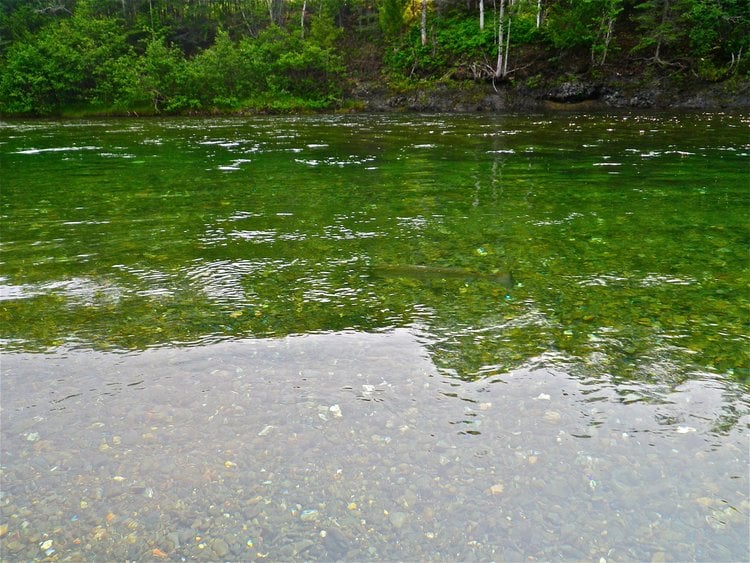 This is what the guides call ("a real Hog")
The weatherman is calling for a mixed bag for the upcoming week, with temperatures in the 70 degree range, rain towards the end of the week, lets hope!
I hope you enjoy our weekly little river and fishing reports, so keep checking once a week for all the updates.
If you would like to join us in 2018 Click Here to see the full trip details.
Until next week
Kind Regards Peter
PS it is ONLY 5 weeks before I will be there hosting trips and I can not wait, everything is looking like the fish are running late so it means there are going to be huge runs of fresh fish when we arrive. Lucky boys ?