Salmon Lodge Fishing Report, Last week we had another great group of customers. Everyone was greeted with some hot hot weather with most days in the 30c. Not the best conditions for Atlantic salmon fishing; however everyone was catching both Salmon and grilse everyday.
Although the fishing was not as prolific as previous weeks it was still as good as this time last year, its just that this year so far has been such an amazing one it seemed like things had slowed down a bit.
This did not stop anyone from having a great trip as you can see from a good selection of customer's own pictures below.
Salmon Lodge Fishing Report, the rivers conditions are as follows: The Bonaventure River is in great shape at the moment and we're continuing to do very well. The Petite Cascapedia River water has remained cool and the fishing has been great. The Grand Cascapedia River has been producing some nice fish every day but it's getting a bit low, especially in the branches. The good news is the outlook for the coming week is good. The weather forecast is calling for a bit of rain and a considerable drop in temperature, that all; will help to turn on more of a bite.
One point worth mentioning is that more and more customers are trying and fishing with dries, there is nothing like skating big bombers across the surface watching big salmon come up and hit them. If you have never fished for Atlantic's with dry fly's on the surface you do not know what you have been missing.
If you fancy joining us next season and try your hand with the dries please feel free to check out our full trip details by Click Here
Still looking for some amazing Salmon fishing destinations Click Here and you can see all our Salmon fishing destinations.
Until next week
Tight Lines
Peter Collingsworth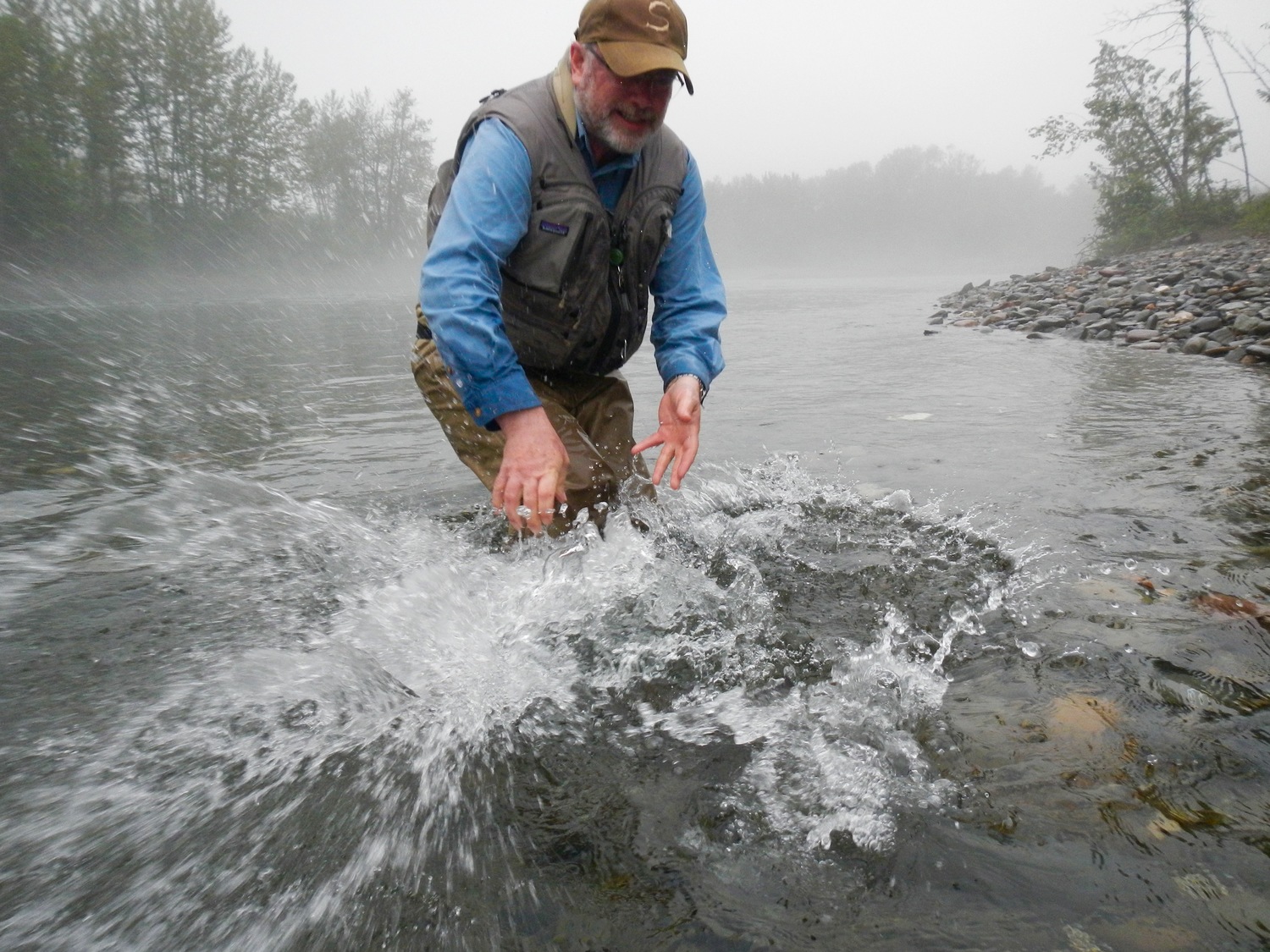 Big splash as customer releases a big Atlantic Salmon back in to the river.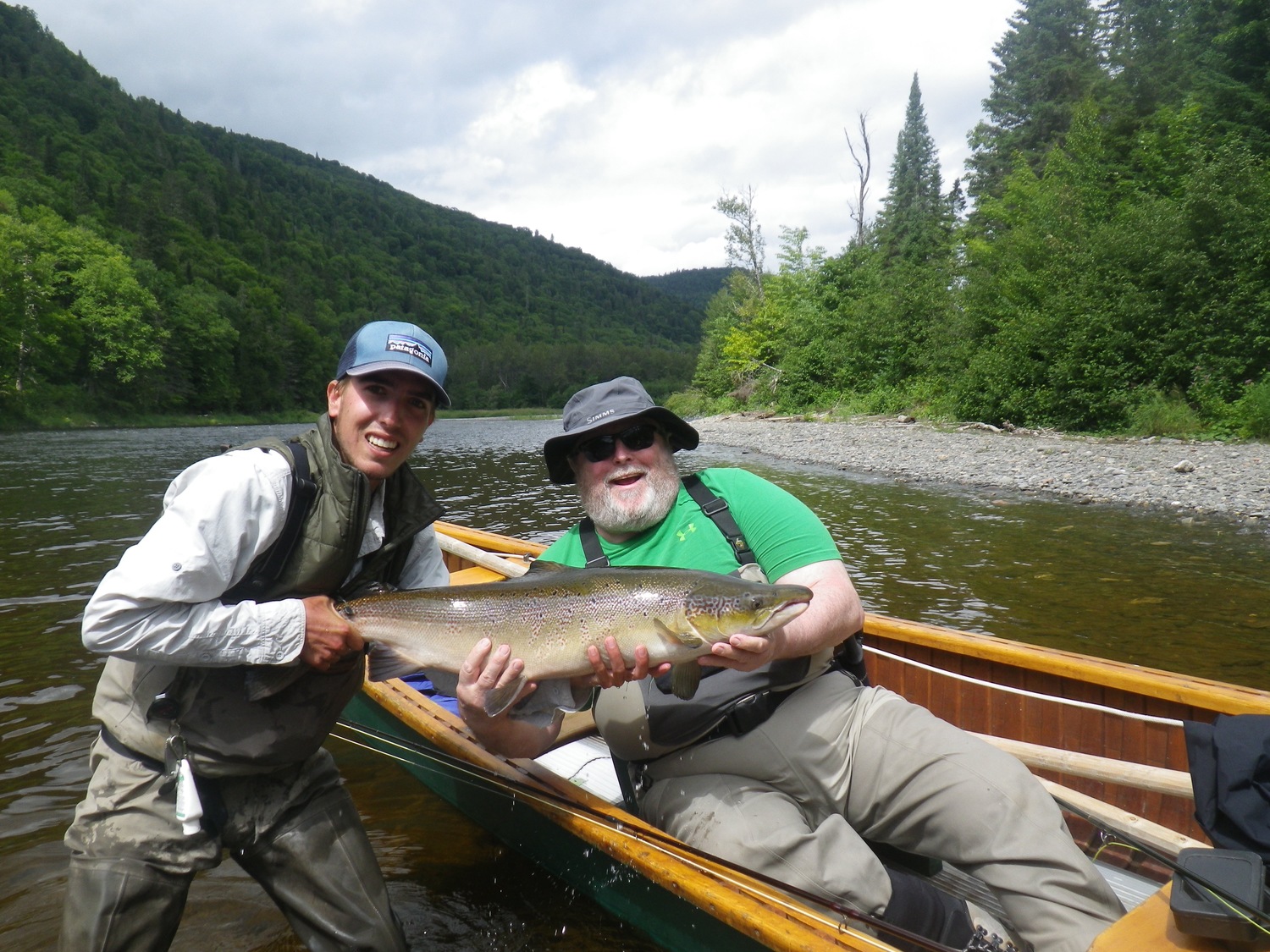 Julian with Salmon Lodge guide Charles on the Grand, Nice one Julian!!!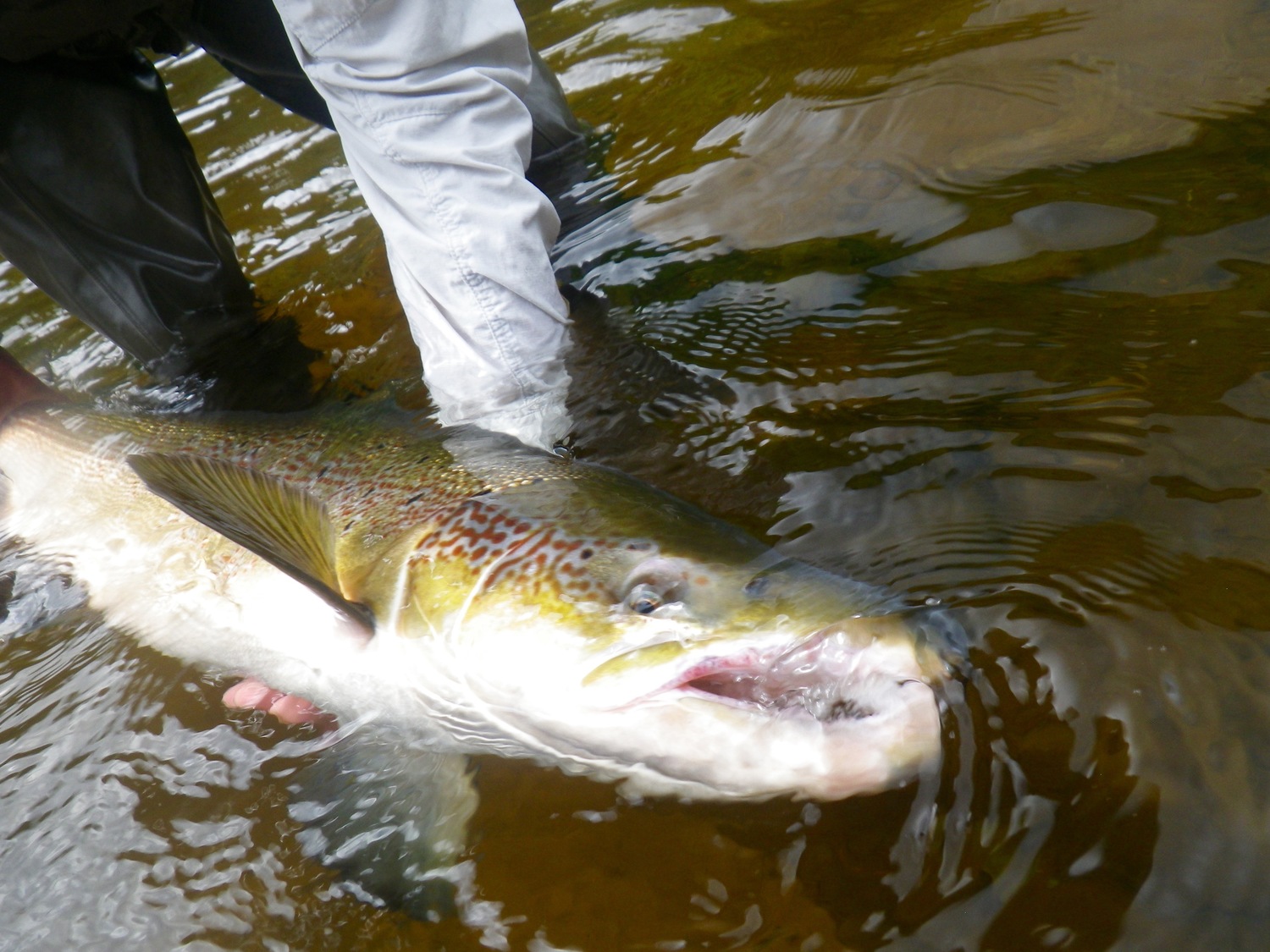 Big male Atlantic Salmon being recovered and rested in the water before release.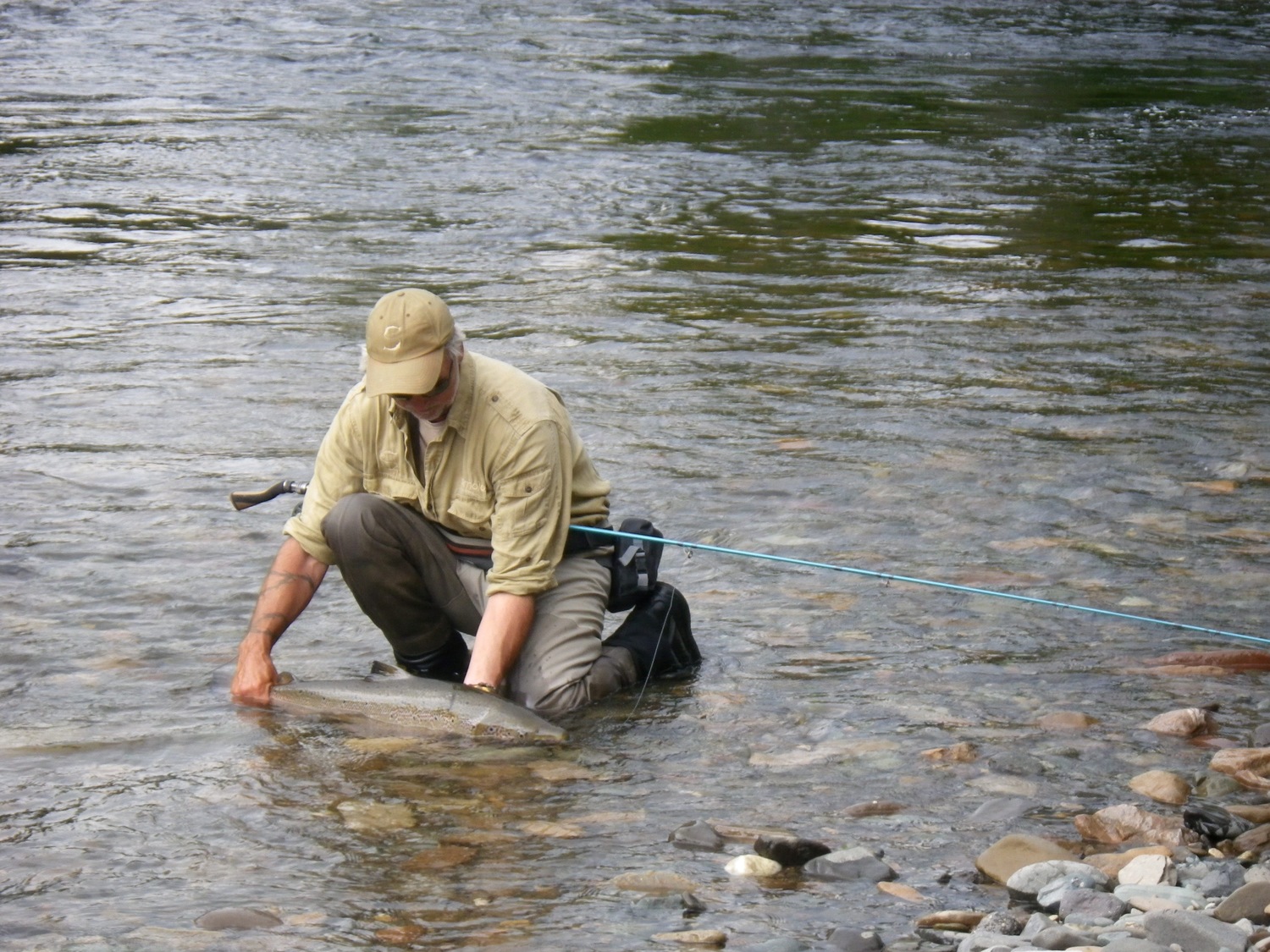 A great shot of our customer holding and releasing a big Atlantic Salmon back to where it belongs.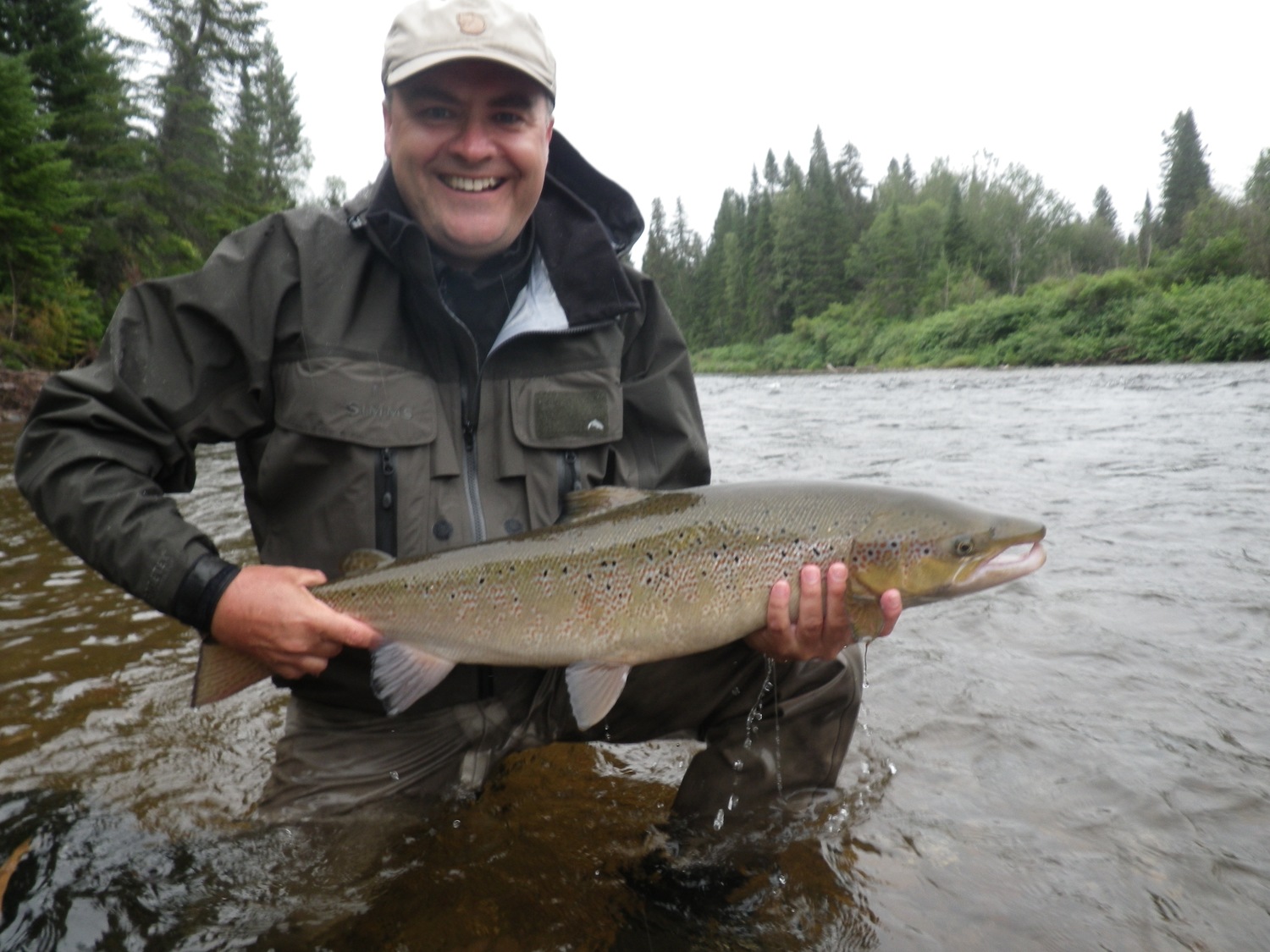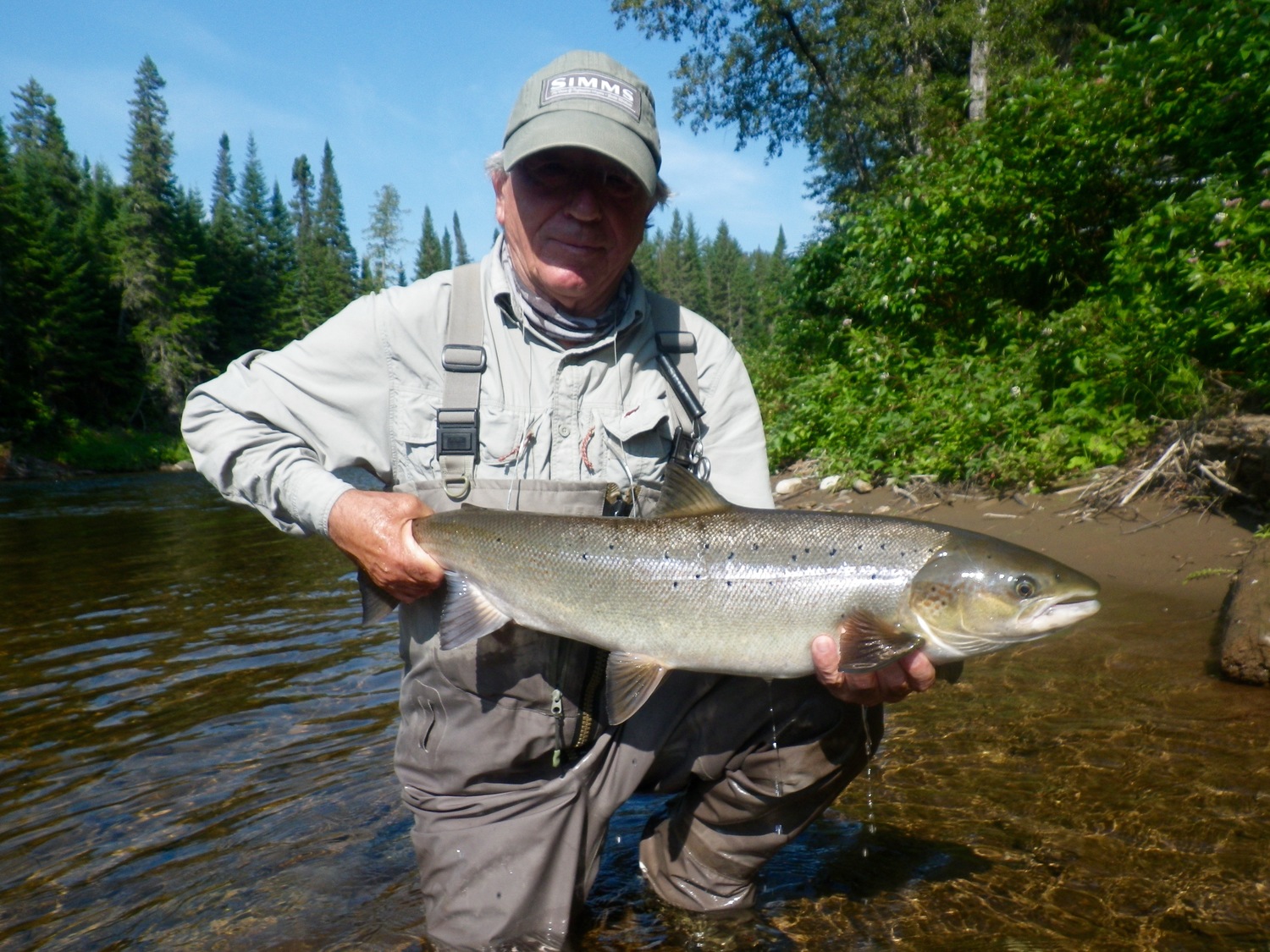 What a nicely marked Atlantic Salmon and great picture with water dripping down.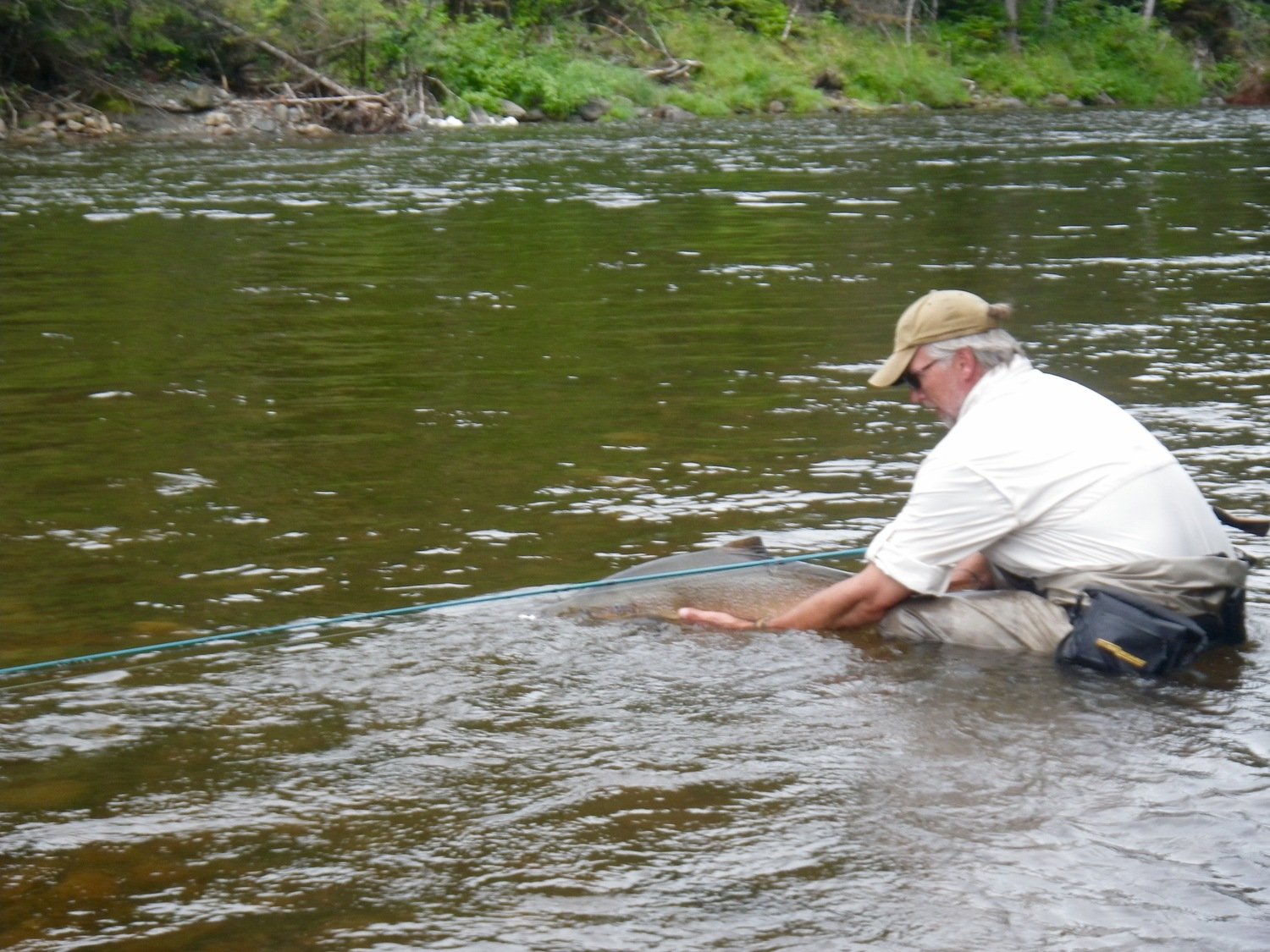 Another big Atlantic Salmon being returned to the water
Releasing a nice hen fish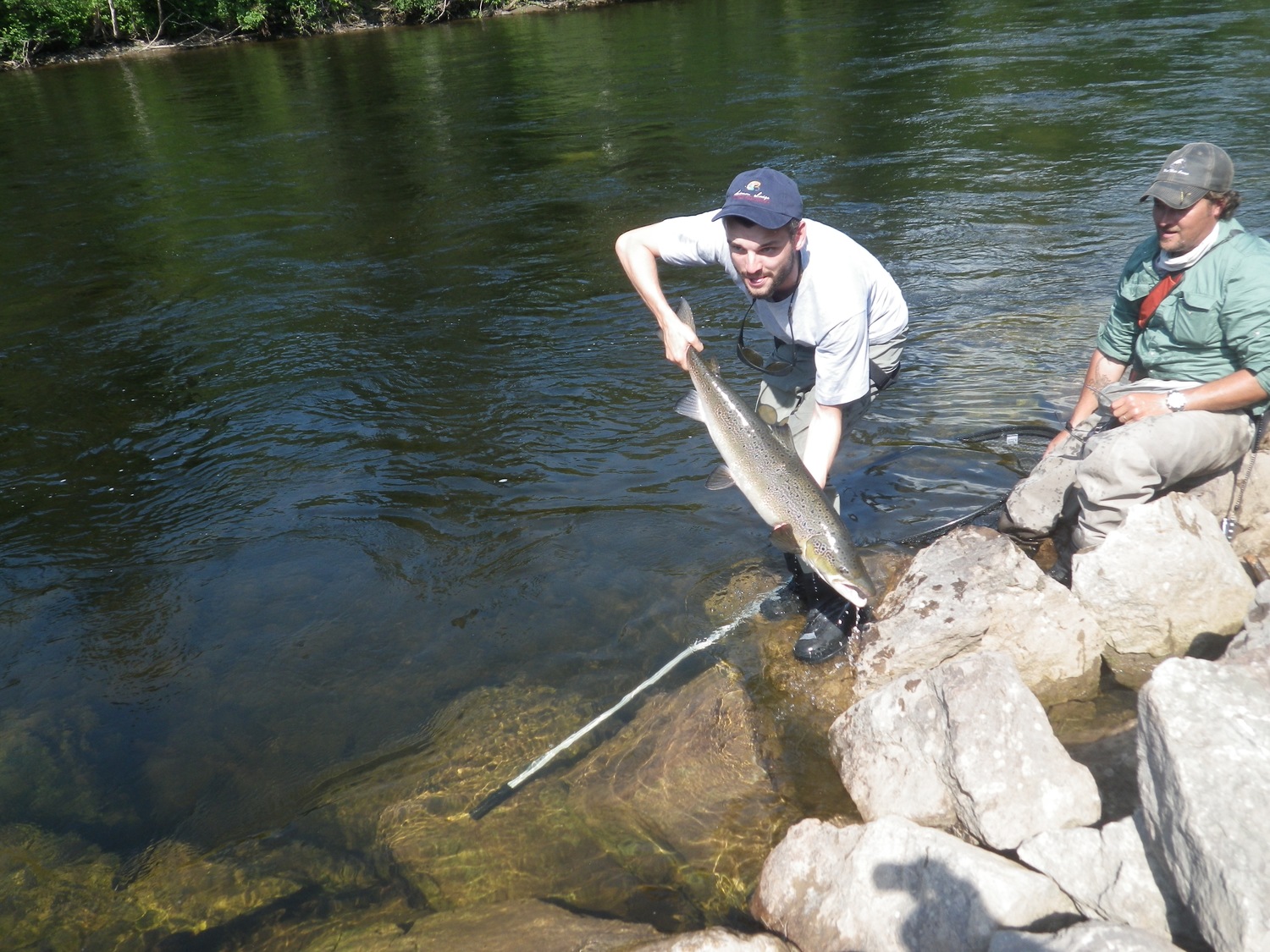 Look at the length of that Salmon congratulations stunning fish.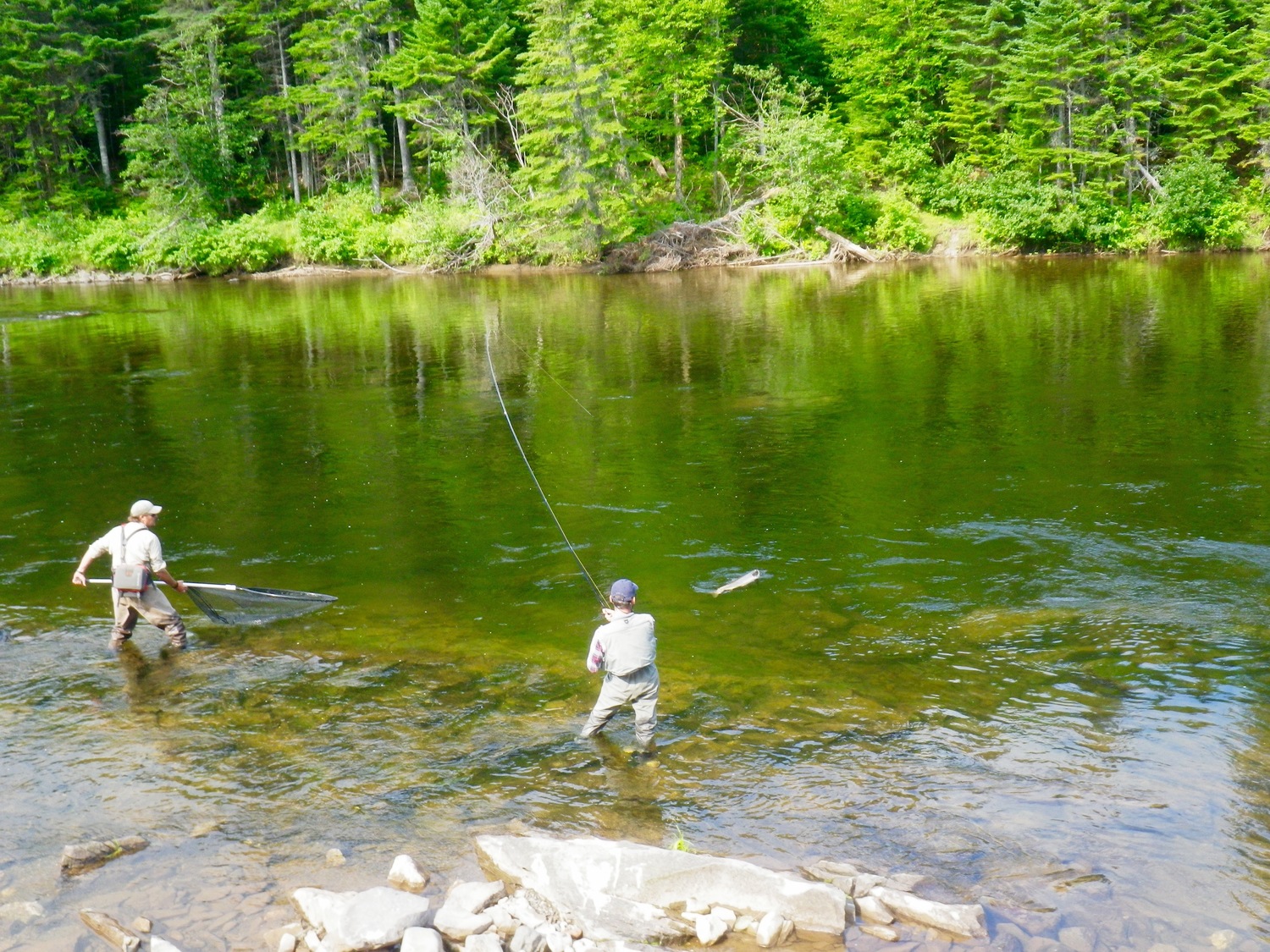 Bringing one to the net on the Grand Cascapedia!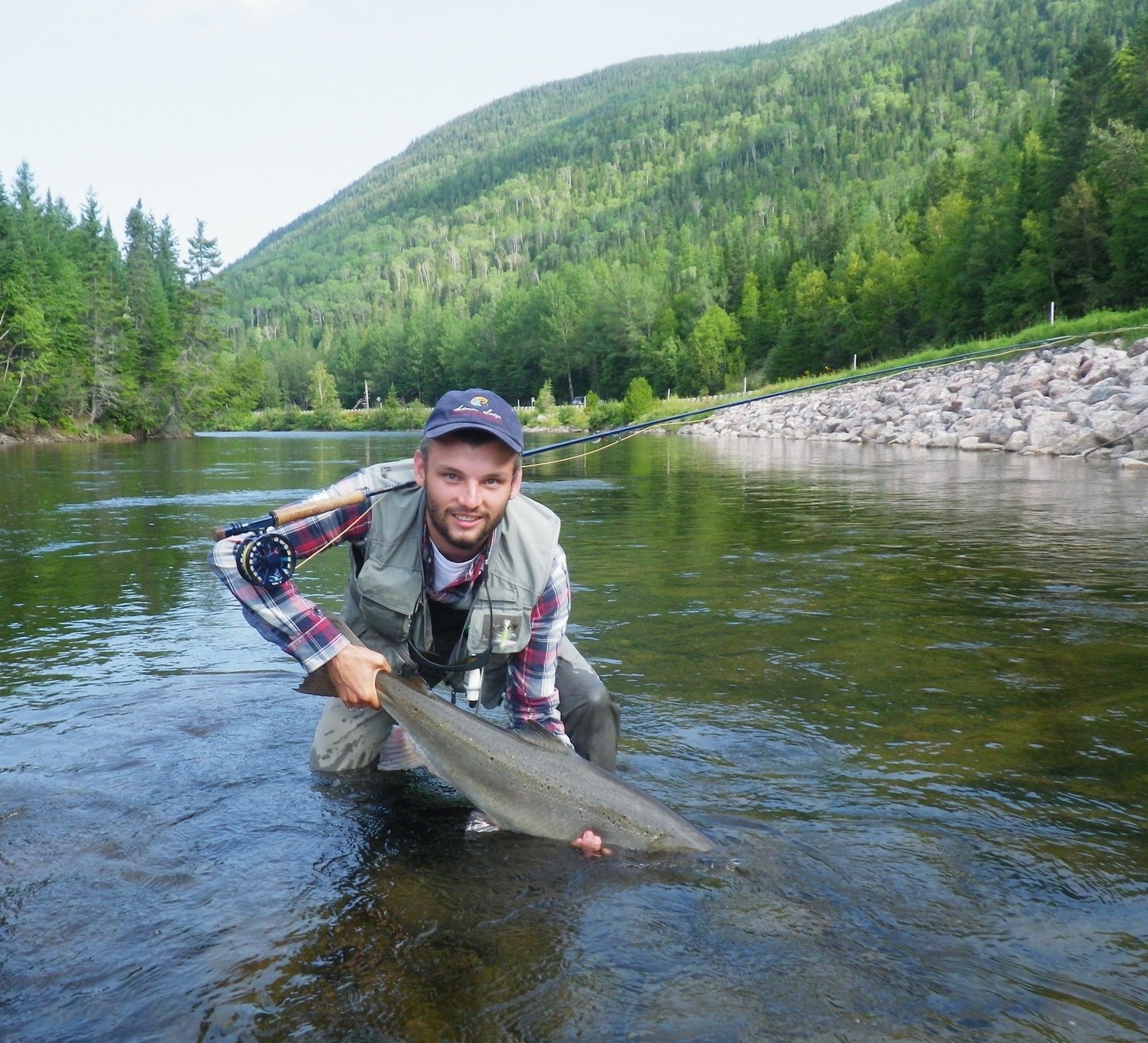 Antoinne follows close in his father's footsteps, with his first big Atlantic Salmon with us, Congratulations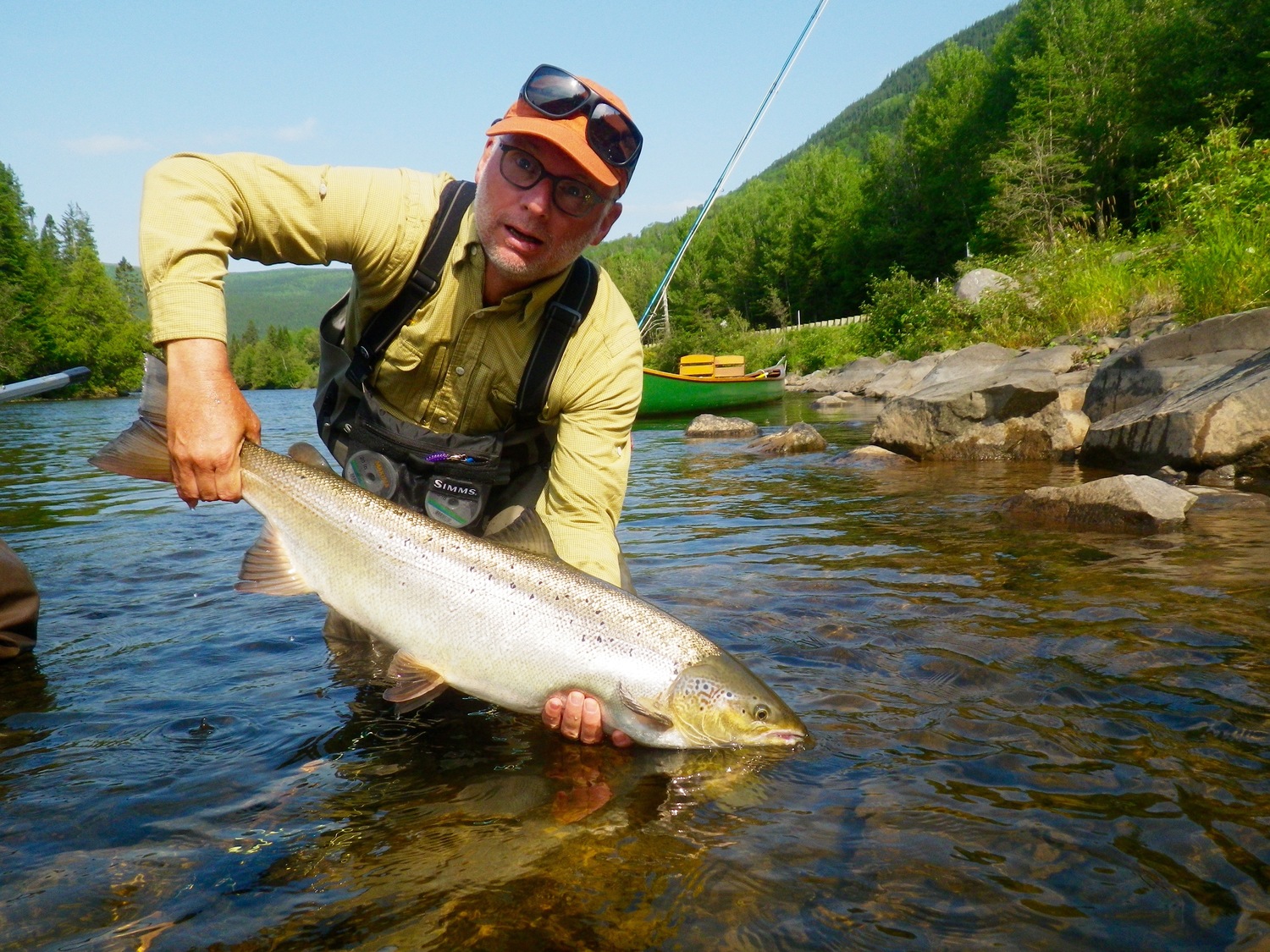 Maurice lands his first Grand Cascapedia salmon of the week, nice one Maurice!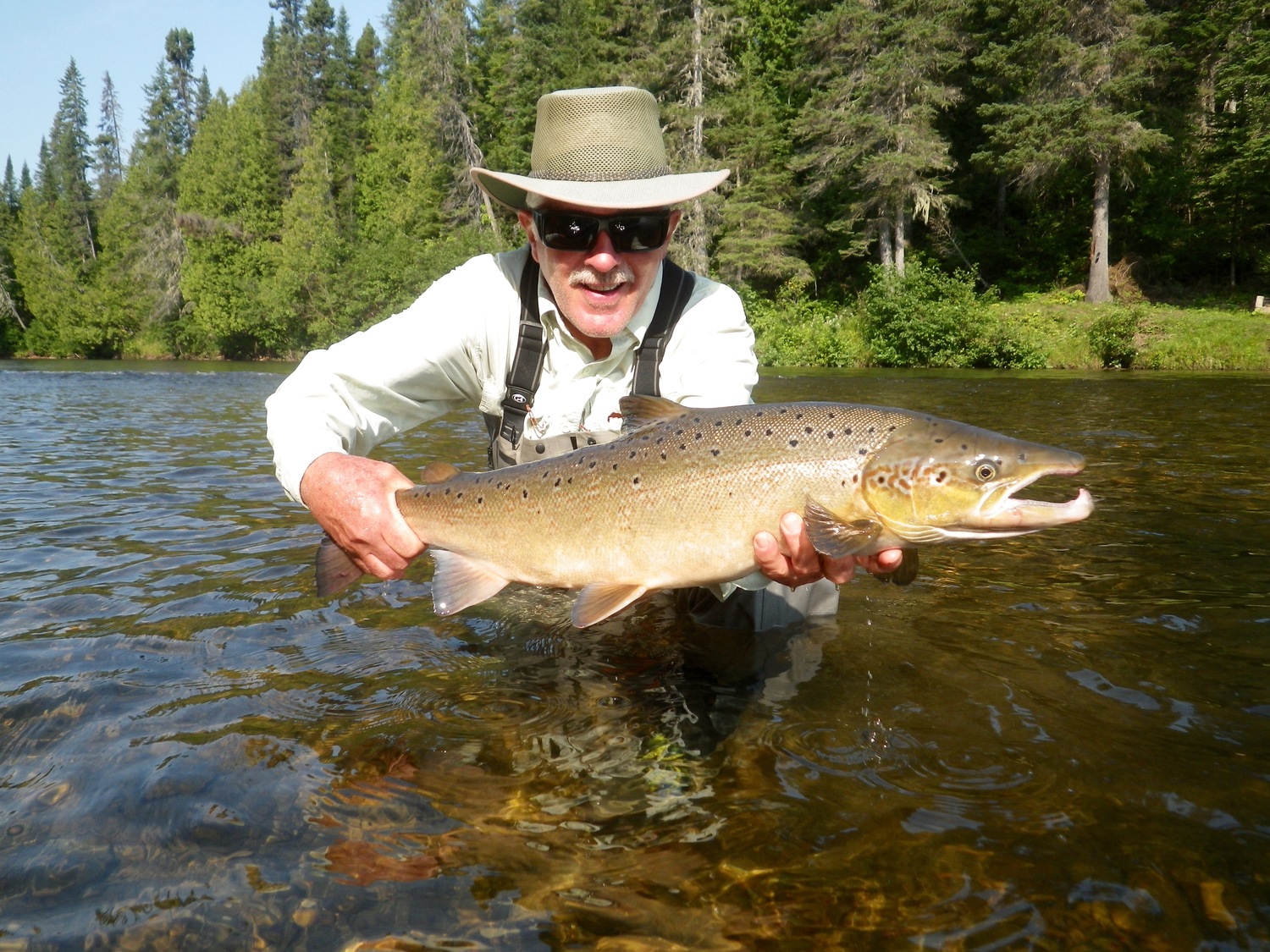 Nice shot and nice fish congratulations we are so glad you loved the trip.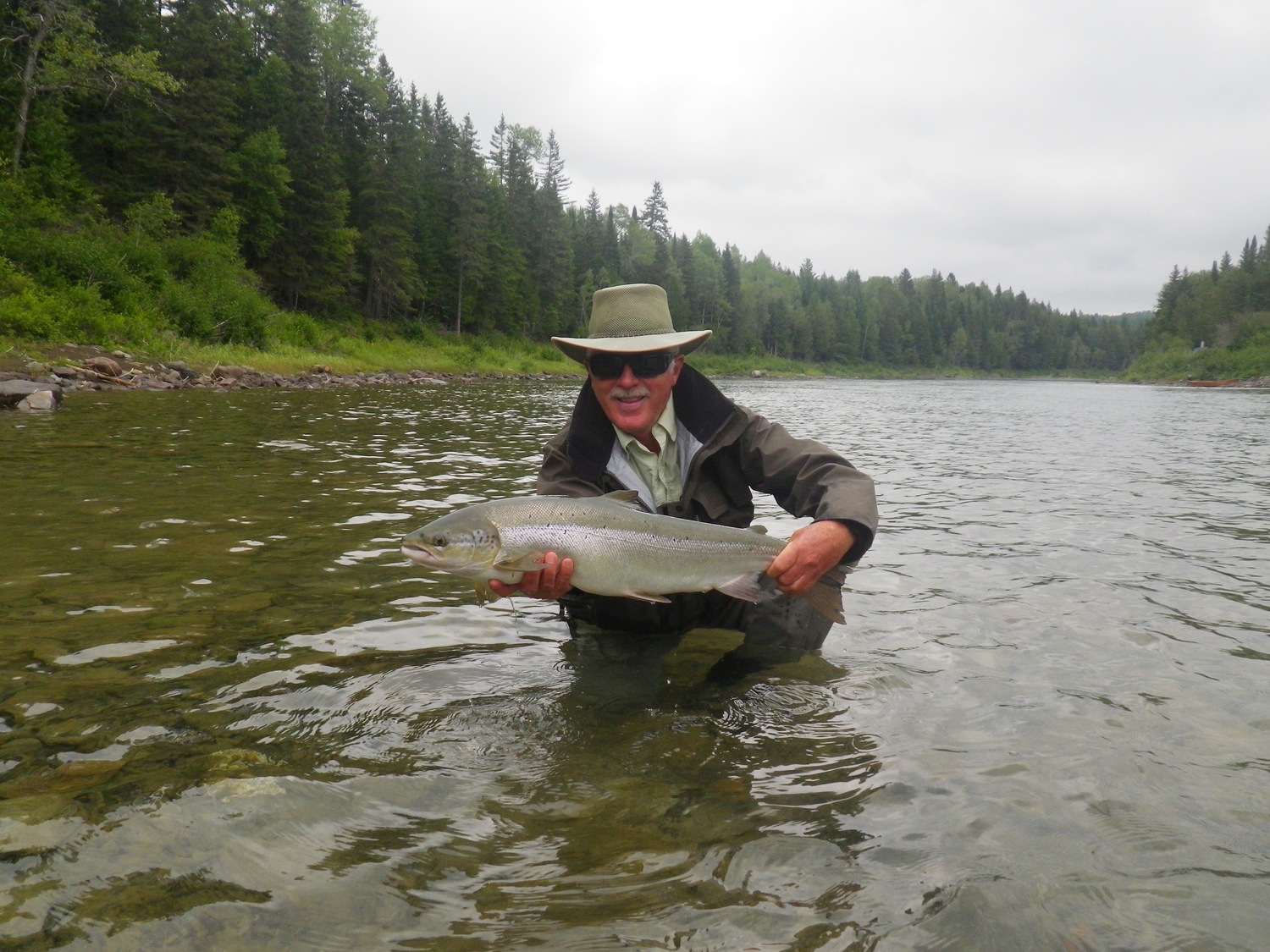 More happy customers fishing at Salmon Lodge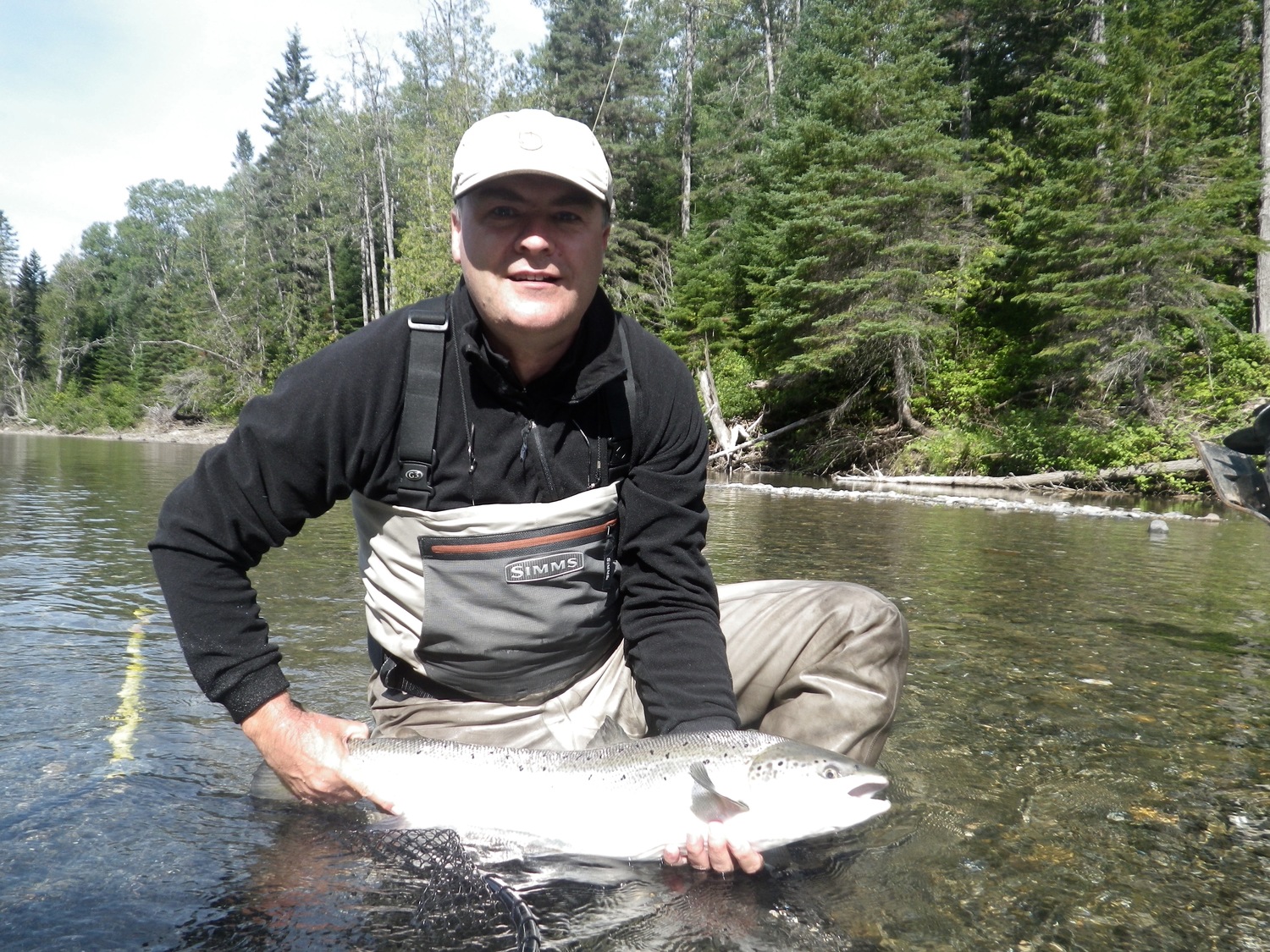 Its so nice to see all our customers getting in to fish on a daily basis.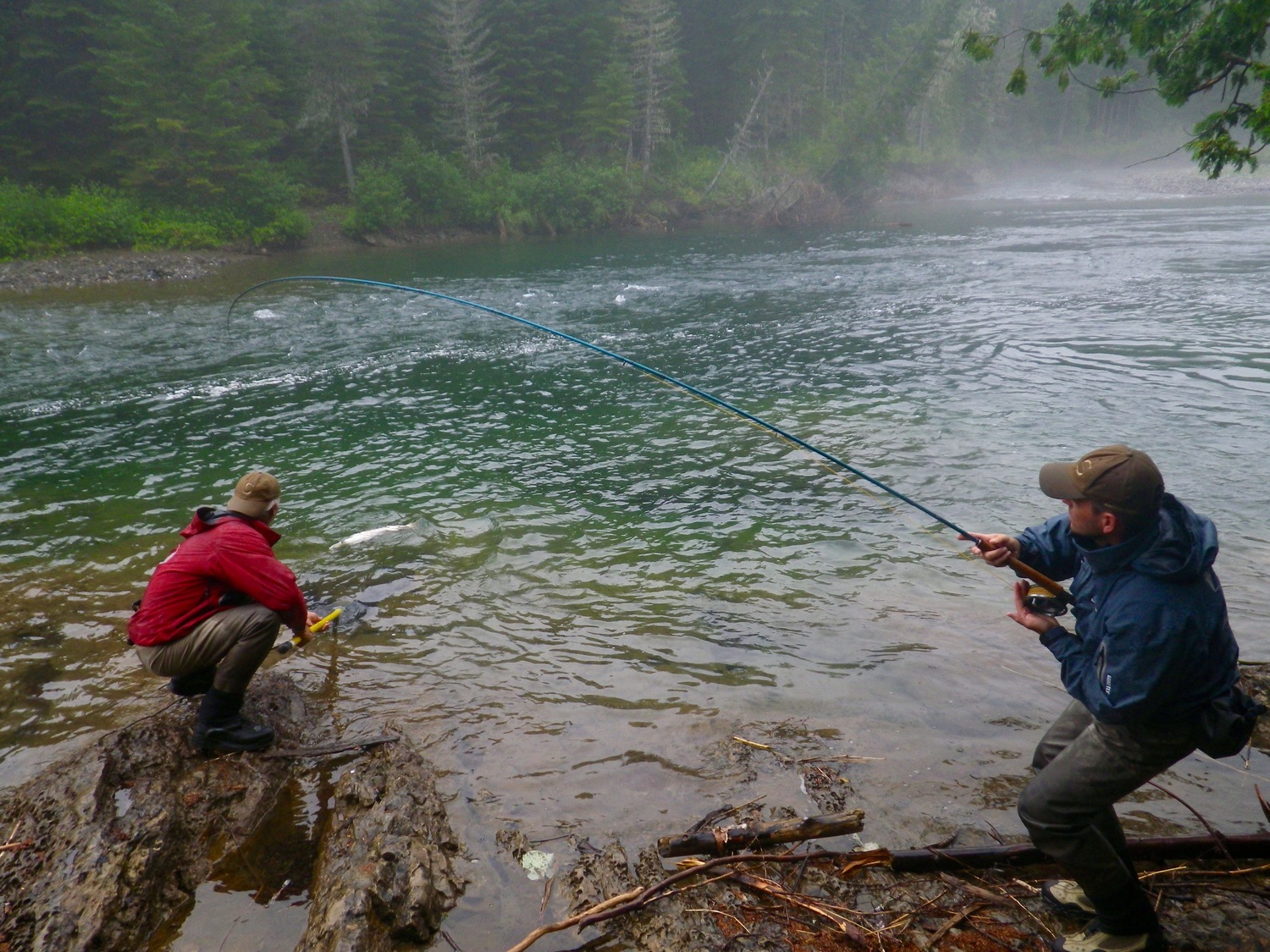 Cracking shot of customer bring a nice Atlantic Salmon to the awaiting net.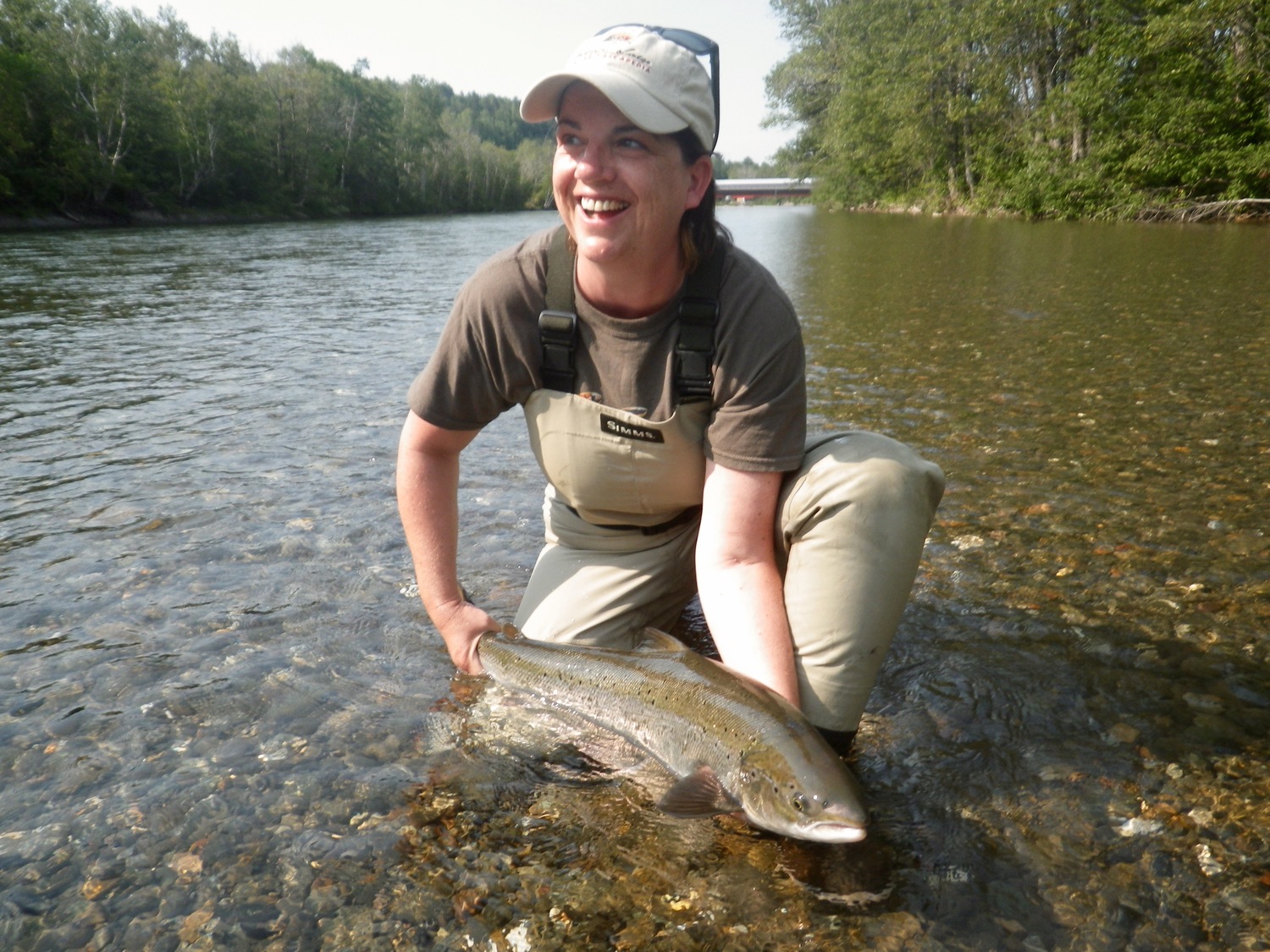 Yvonne with her first Salmon from The Petite Cascapedia, Congratulations Yvonne!
If you would like to see all our Salmon Lodges in Canada Click Here