Salmon Lodge River Report and our customers continue to enjoy first class Salmon fishing for Atlantic Salmon. With the rainfall last week and the frequent thunderstorms, which gave the Grand Cascapedia a considerable rise in water, just what we needed to keep conditions perfect. Also the weather has been perfect for fishing not too warm with regular weekly precipitation. Oh the Atlantic Salmon fishing gods have been kind to us this year.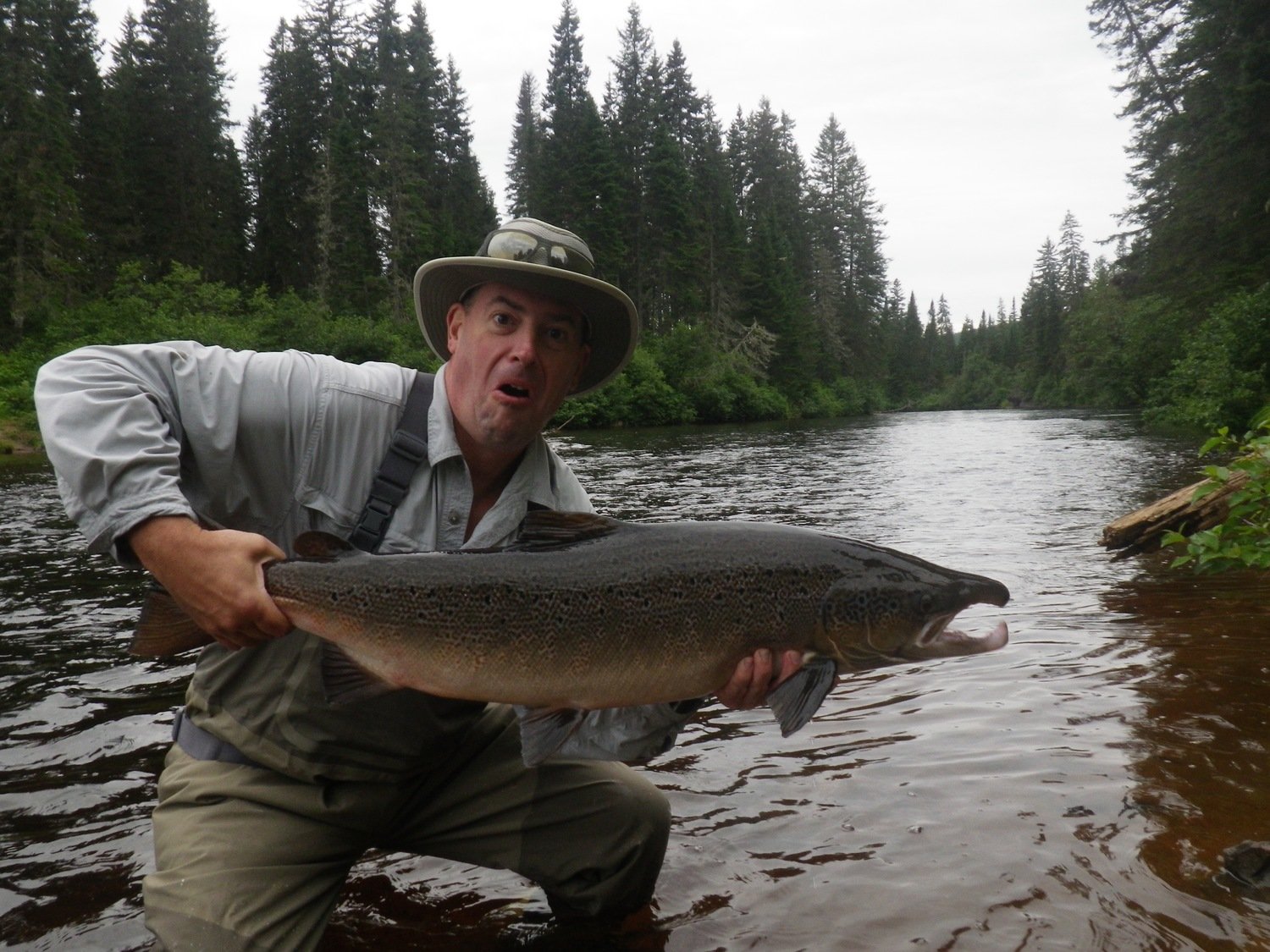 This has to be one of the best facial expressions with a nice Atlantic Salmon
Last week's fishing was great with plenty of fine fish landed including loads of grilse. We're seeing plenty of grilse this season, it's been our best way to predict the following season. When our rivers receive a good grilse run the following year has always been a great salmon year.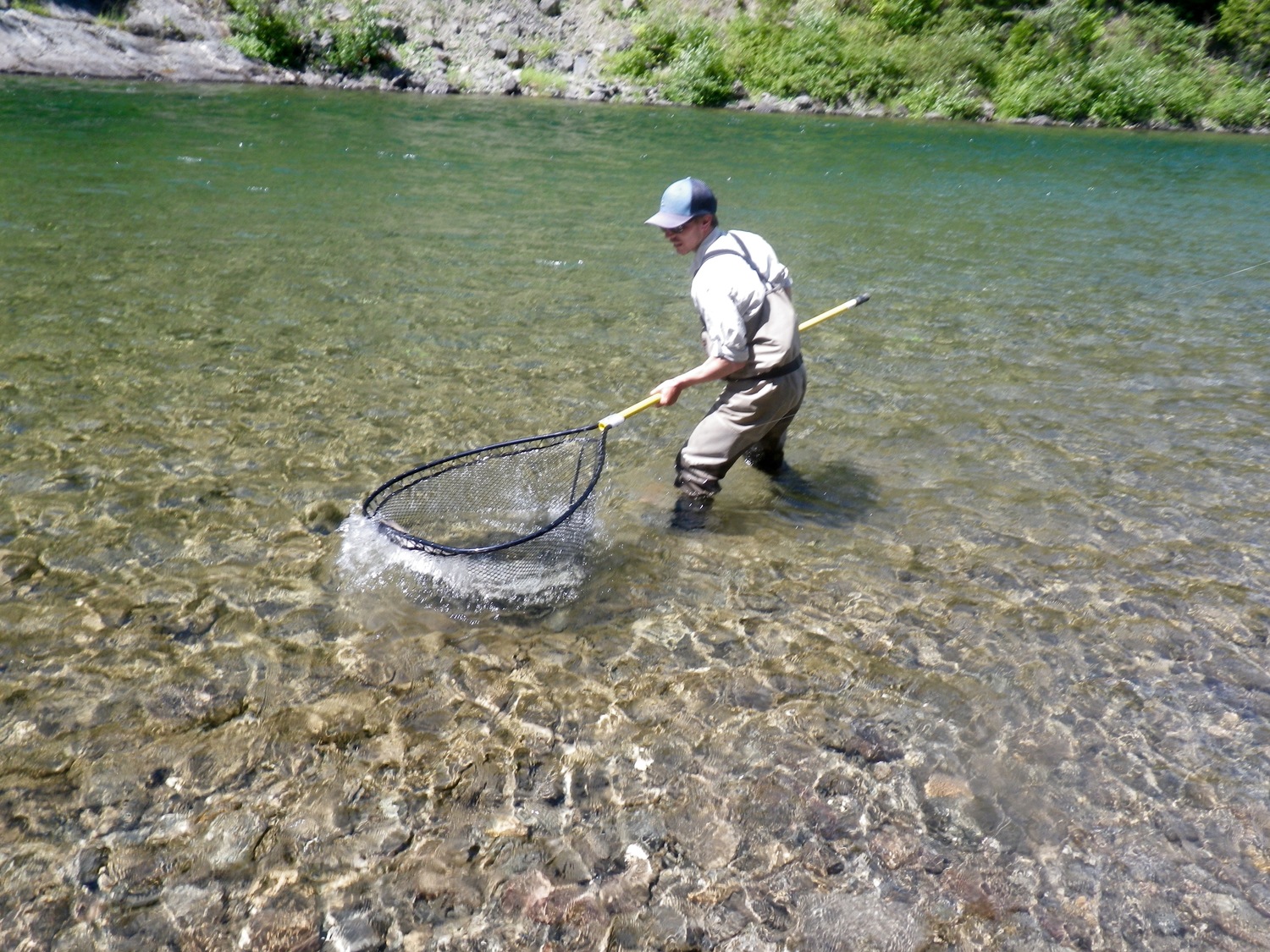 Our guide safely nets another bright chrome Atlantic Salmon
The Petite Cascapedia didn't receive the same amount of rainfall but just enough to keep the water where we want it for this time of the season. The Petite is still at mid-June flow. Higher water means we're still using our canoes, which is making our guides very happy. The ability to travel with our boats allows us to locate fish outside the pools such as smaller runs and in-between pools Salmon Lodge River Report.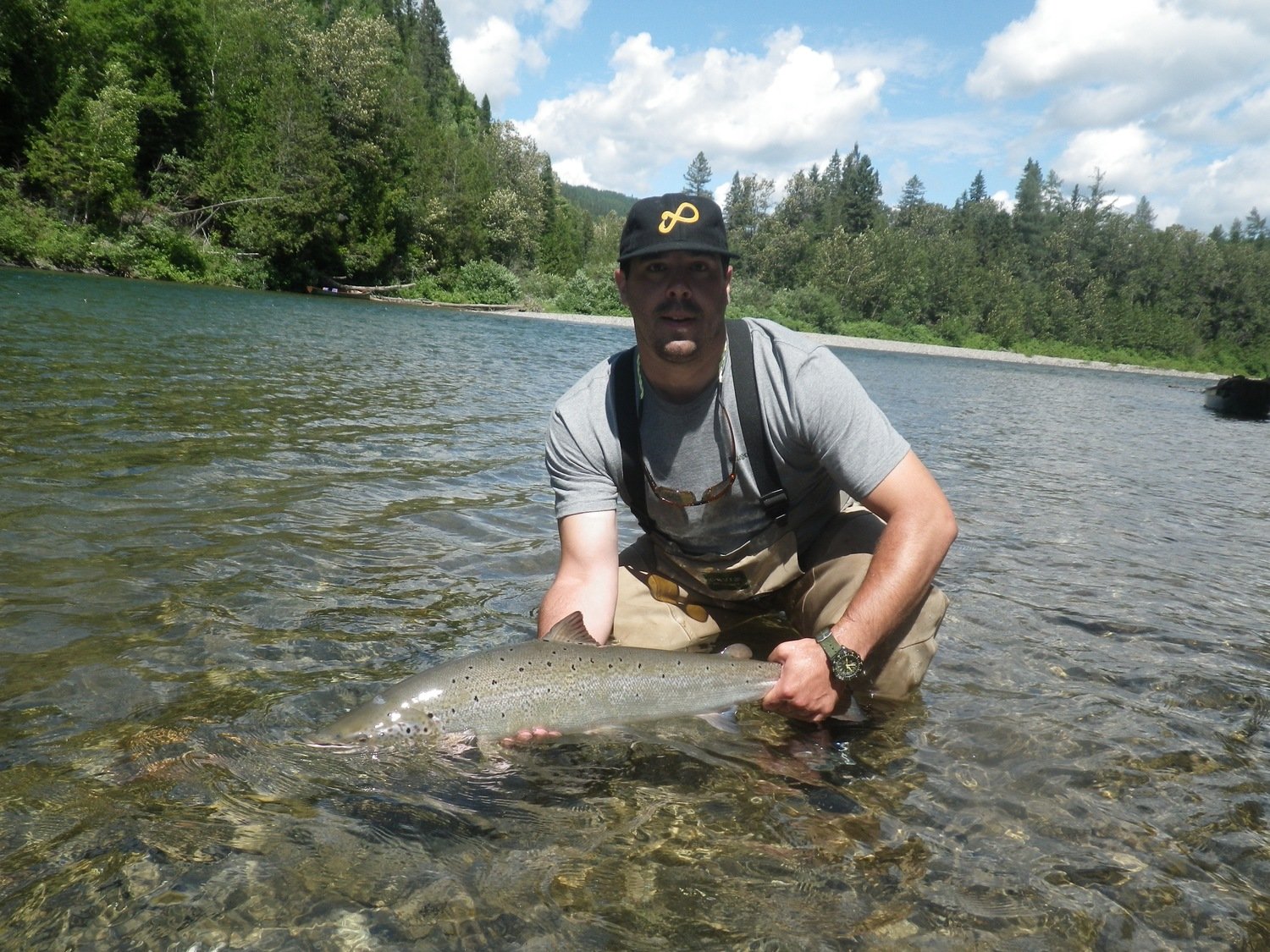 A nice Atlantic Salmon with a nice size hum, one happy angler
The hot fly's for the week have been a mixture of dry's and  wets.  With higher water levels we are back to using no 4's and 6's and some bigger spey flies as well. In the wet fly department the Black Bear, John Olin, Green Highlander, Nagli and McPhail Piglets were the big producers. The Green Spey and Grey Heron were responsible for a few nice salmon as well. Dry fly's continue to be the flies of choice with our regular line up of Green, Dark Brown and Blue. The sizes that are working best are number 2's, 4's and 6's.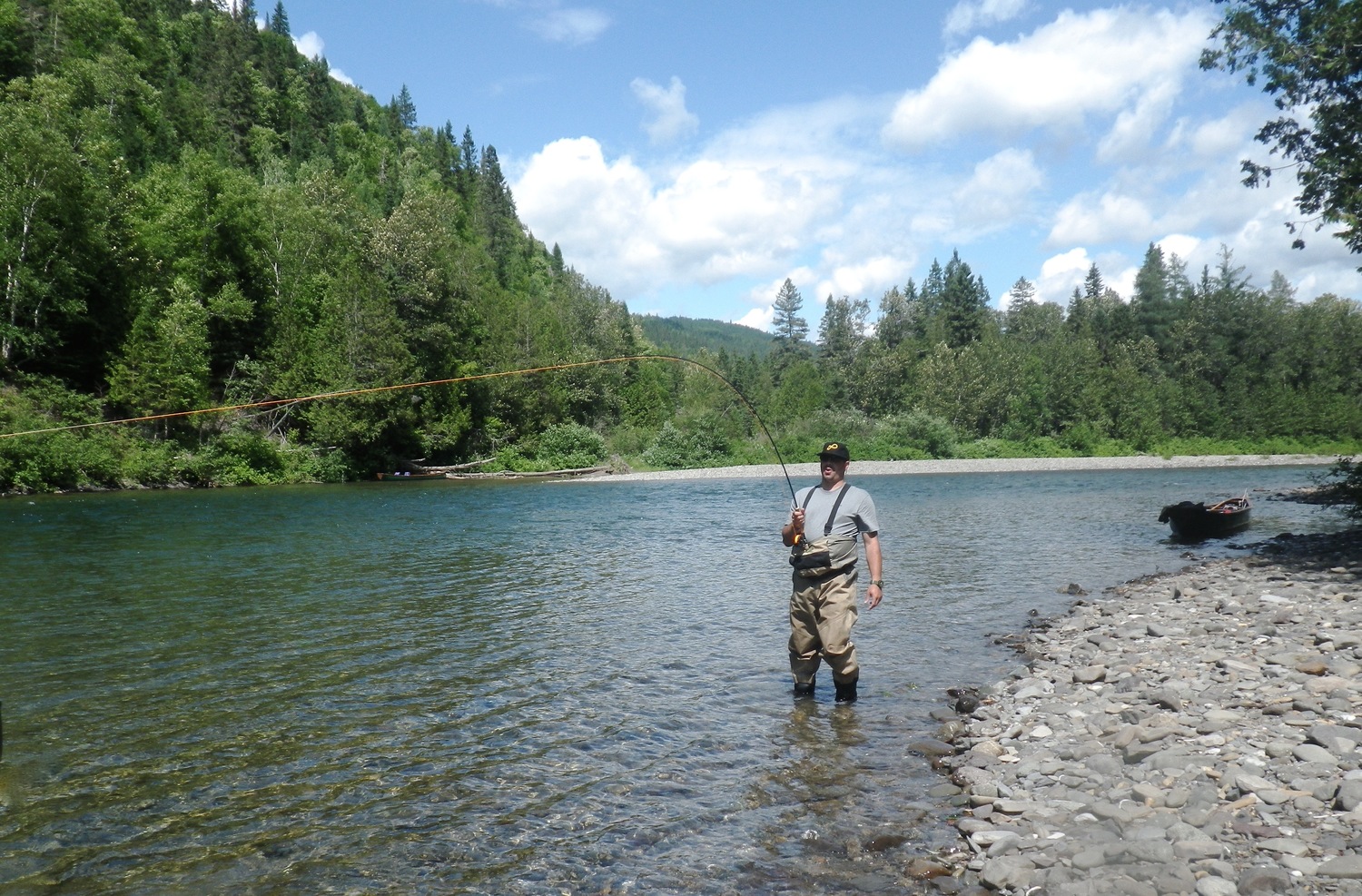 Run baby run, customer well bent in to another Atlantic Salmon for the week.
Below is a good selection of our customer's pictures for the week. Do not forget if you would like to join us for the 2016 season we have a few dates come available. Click Here for full details.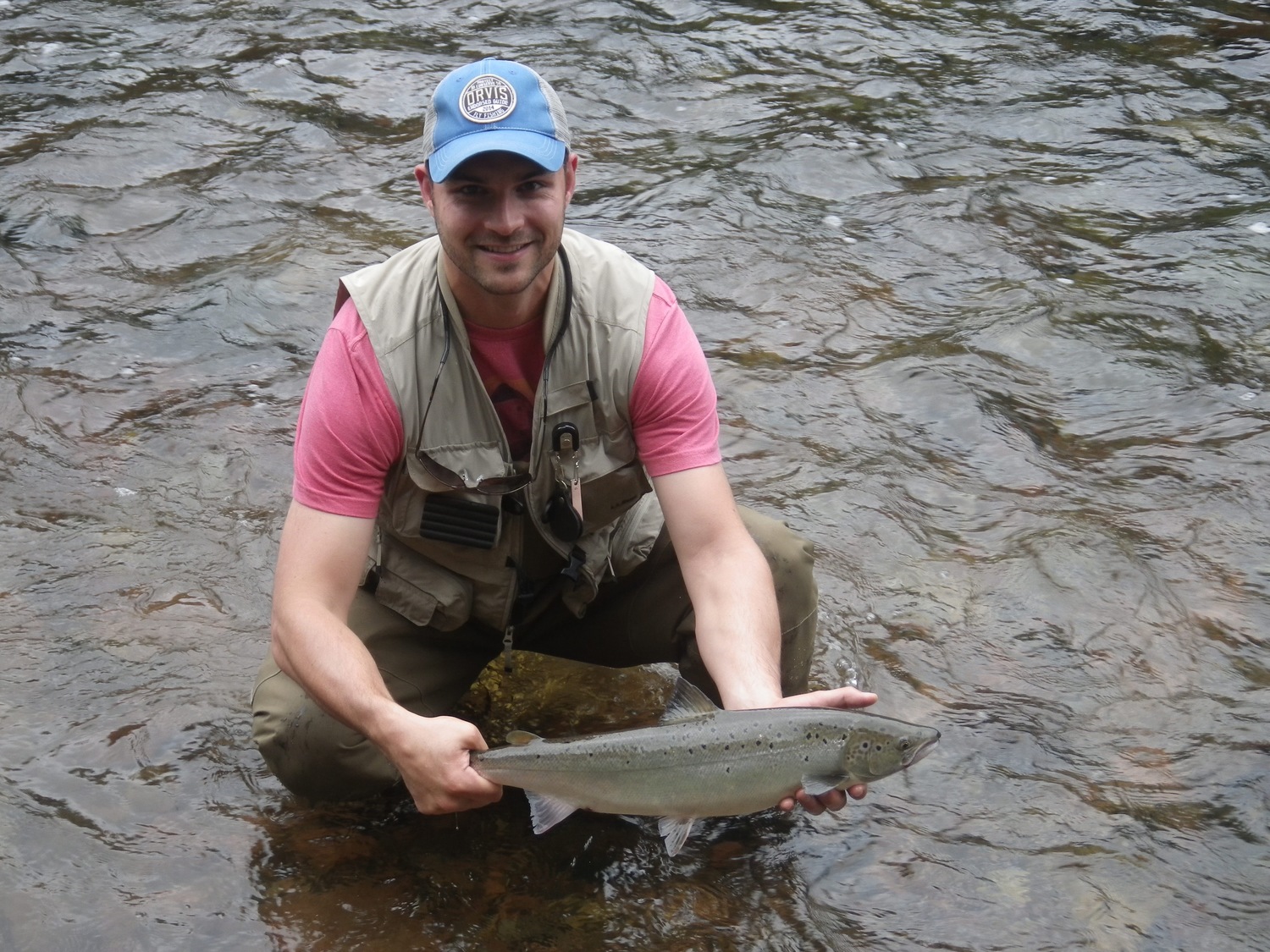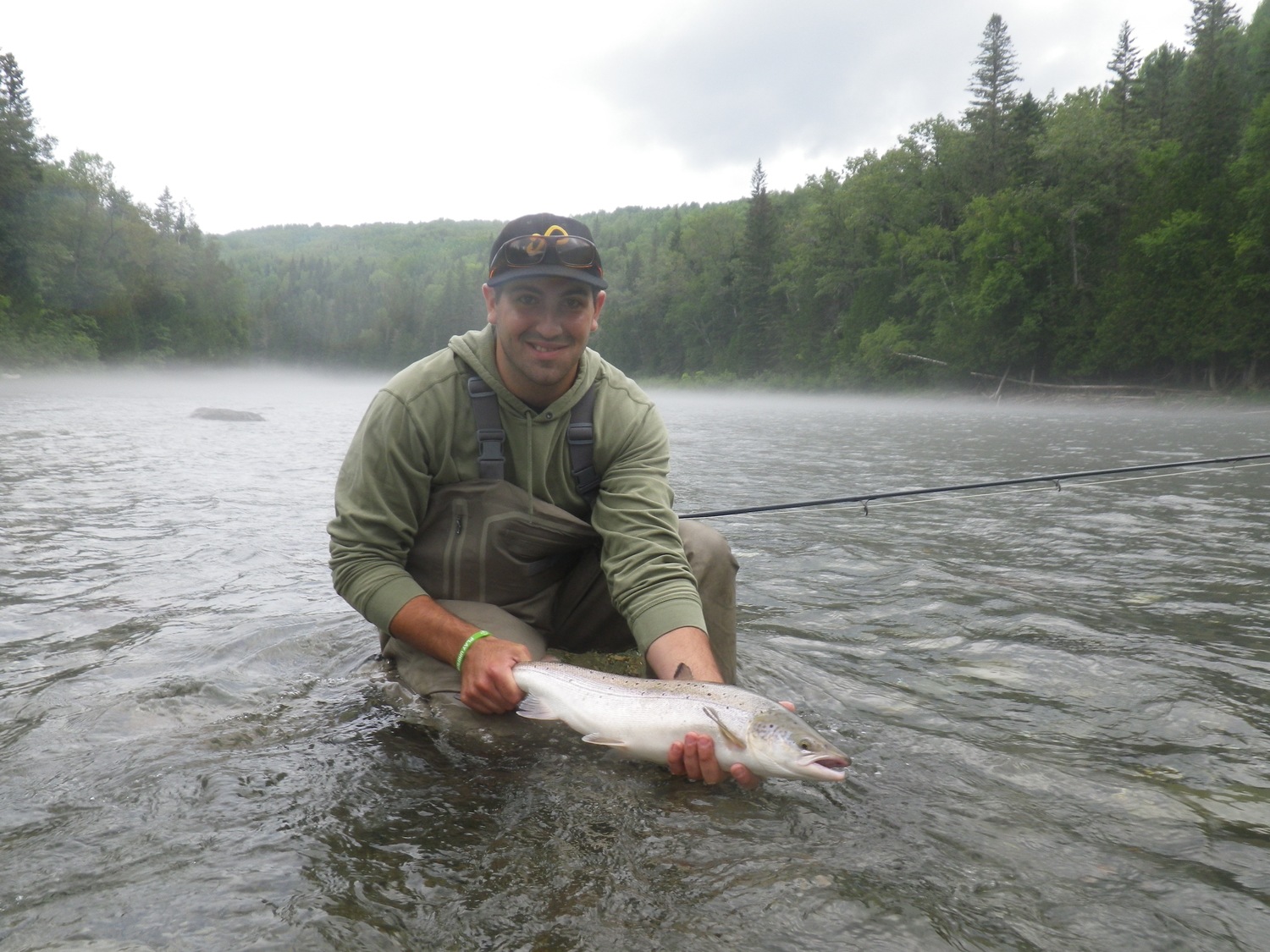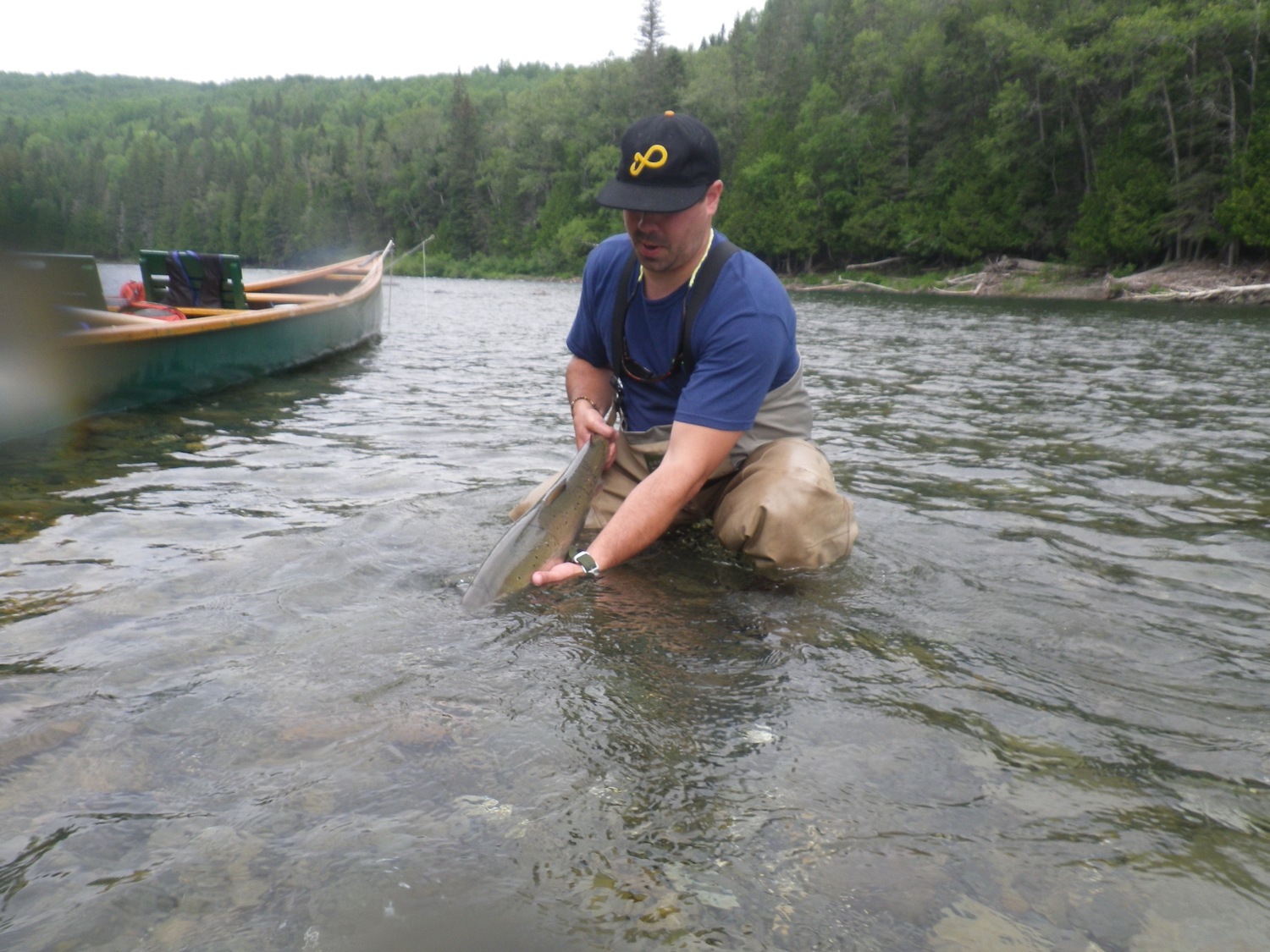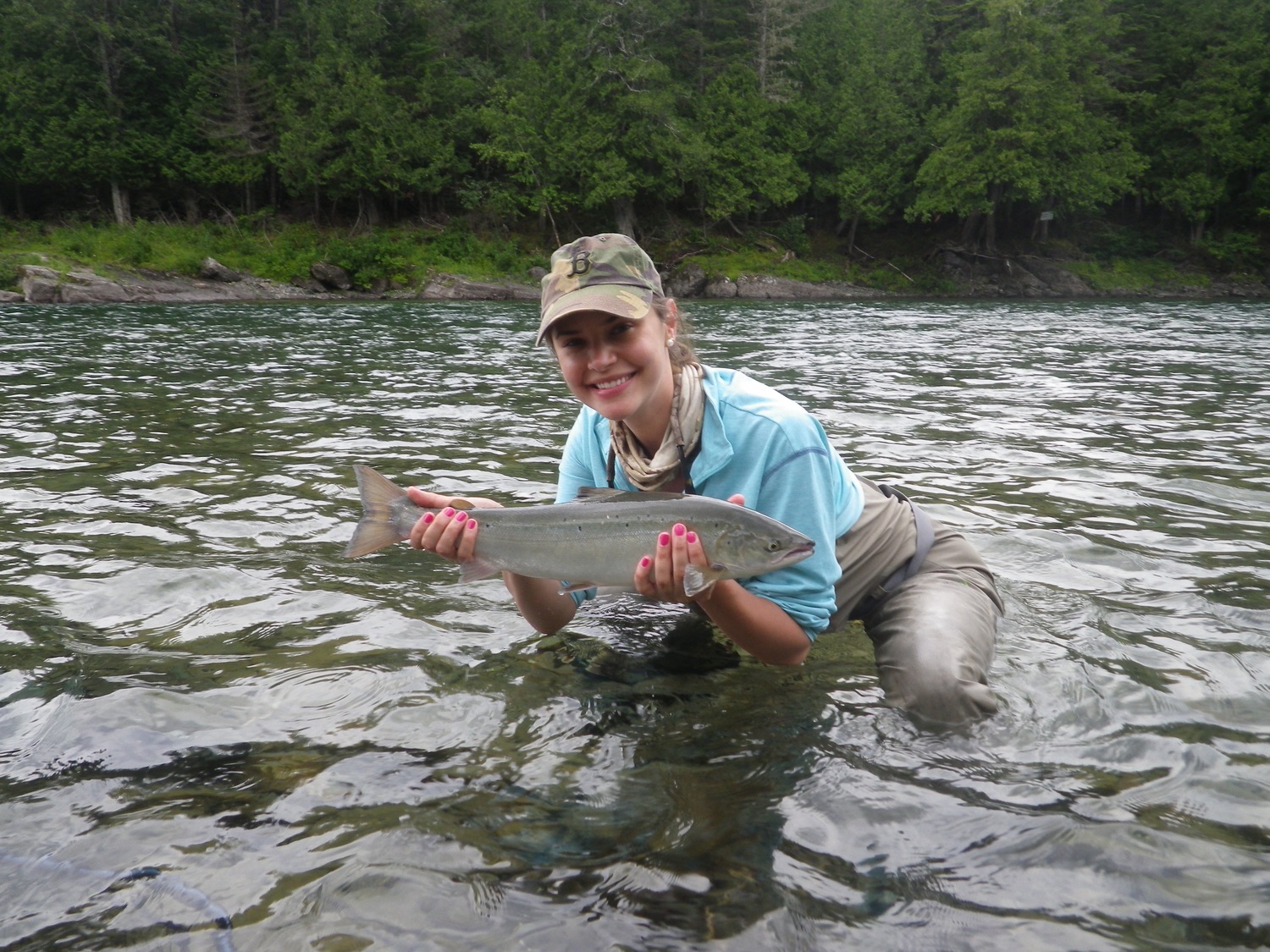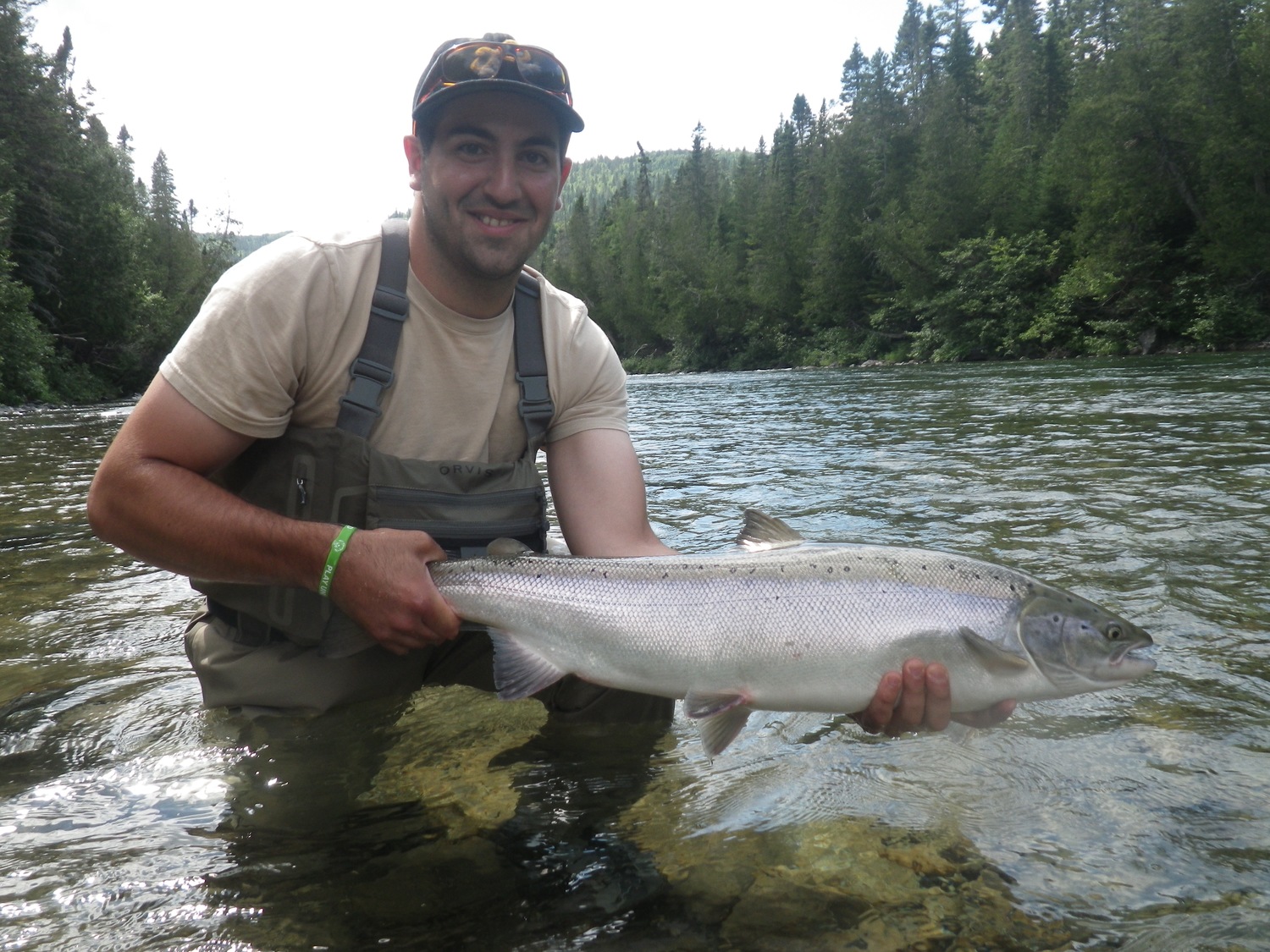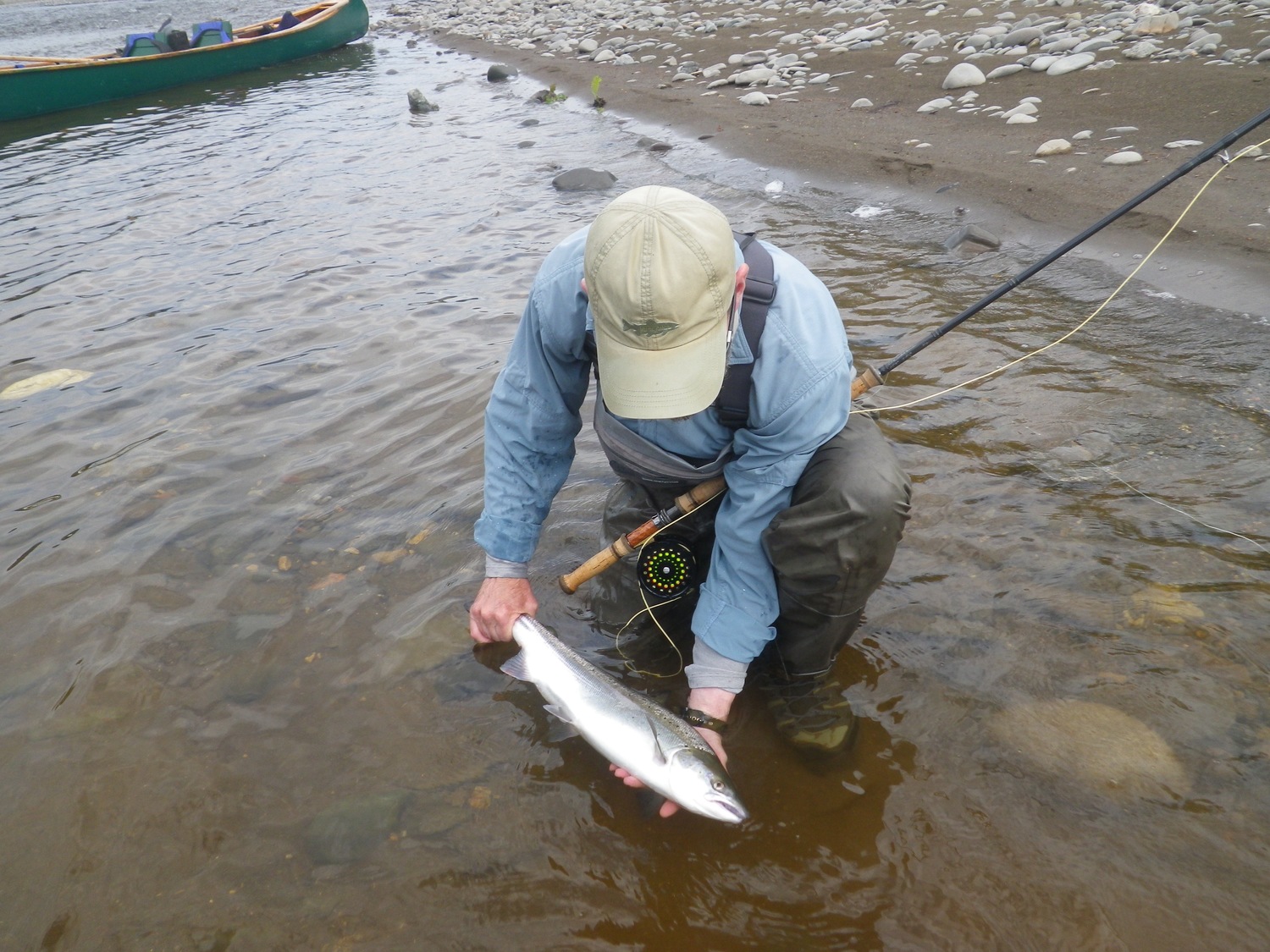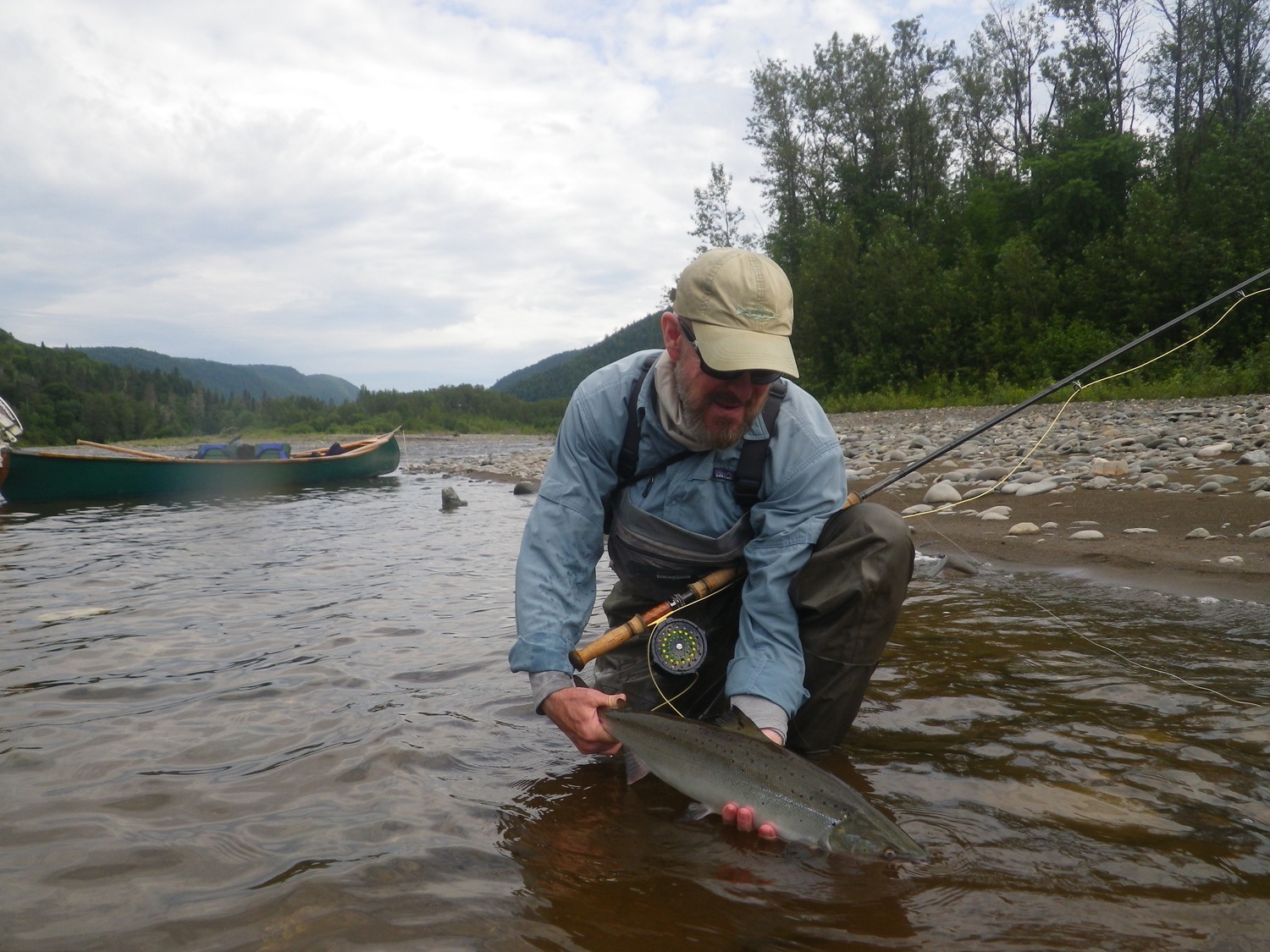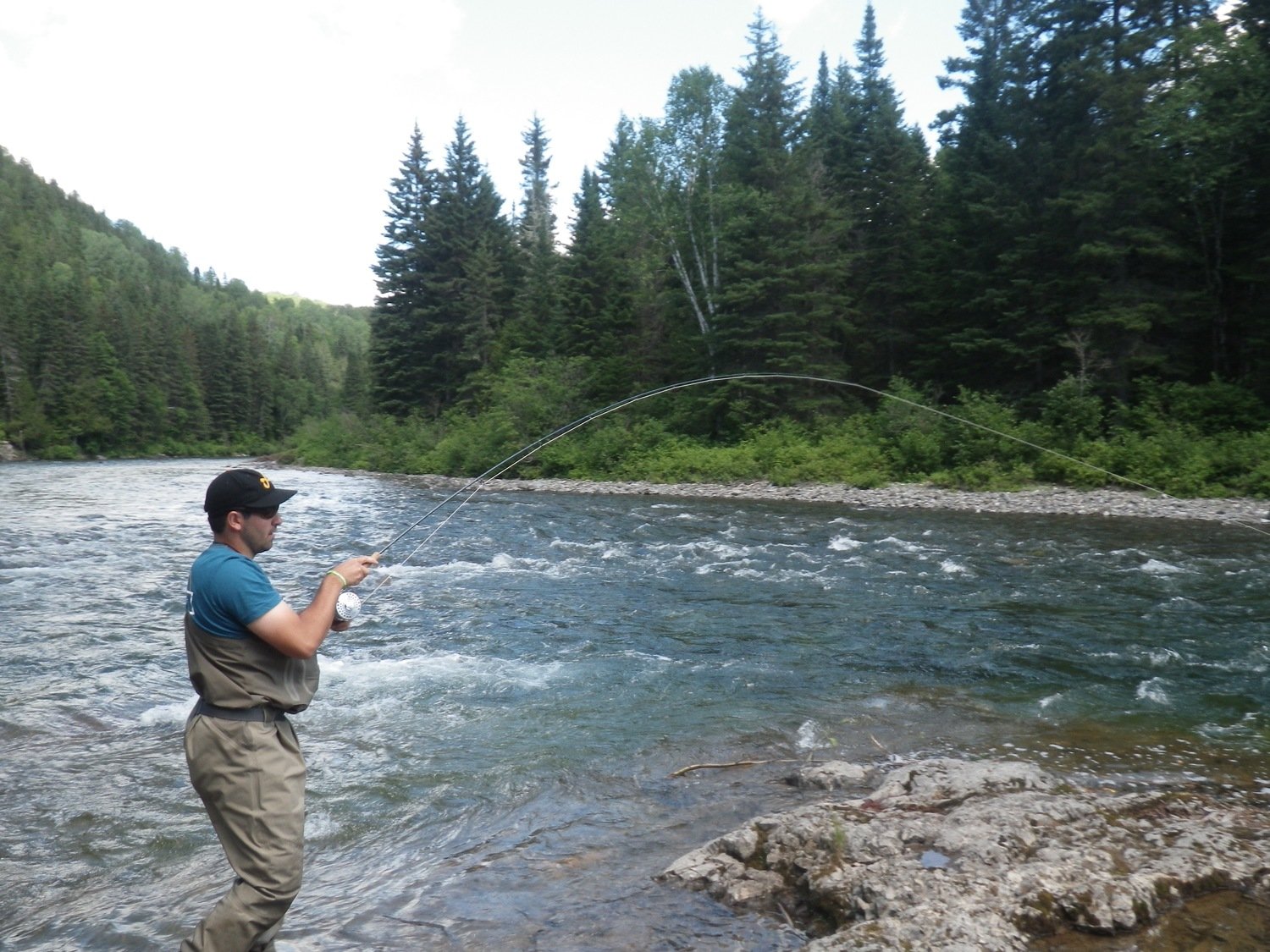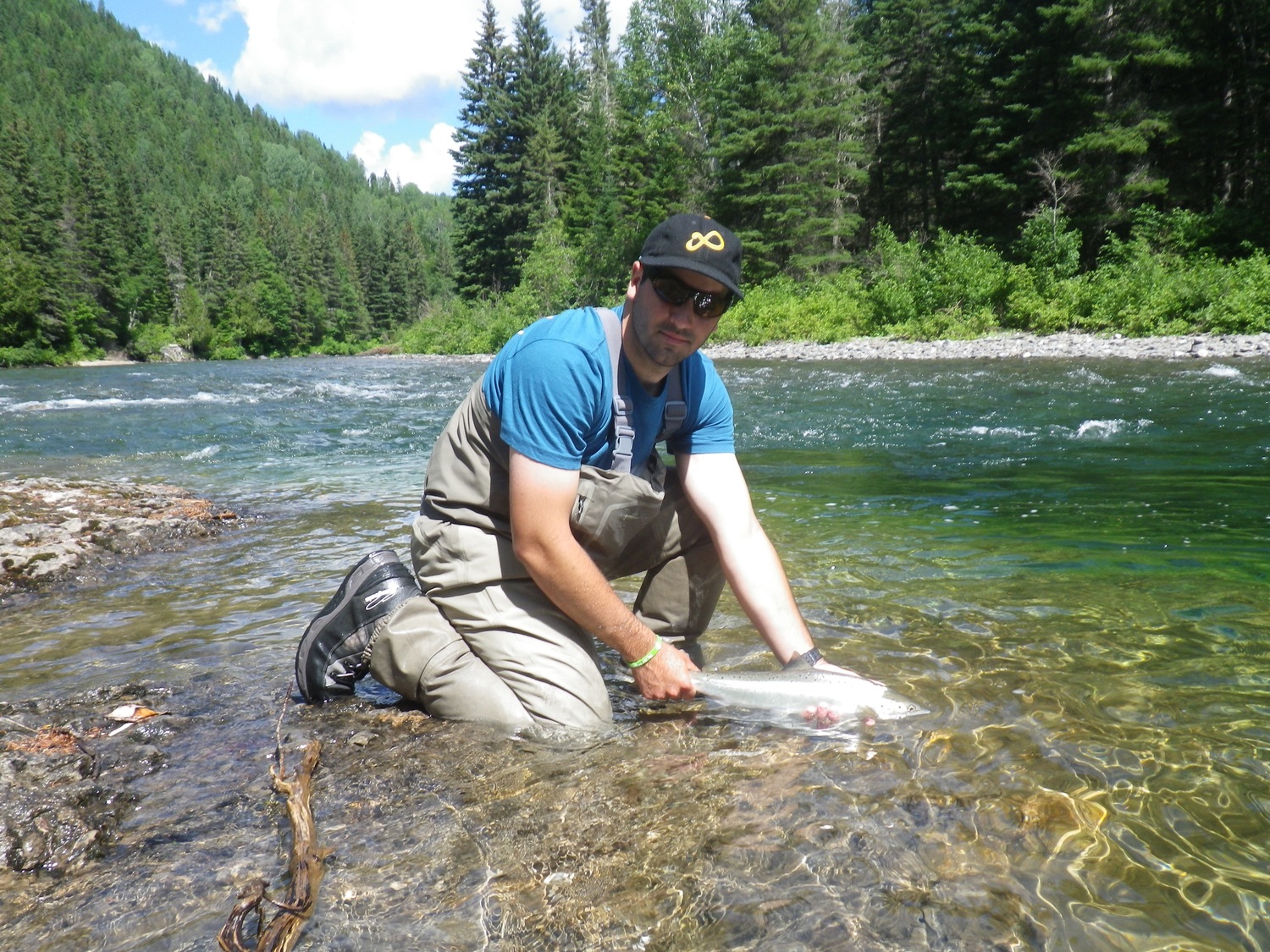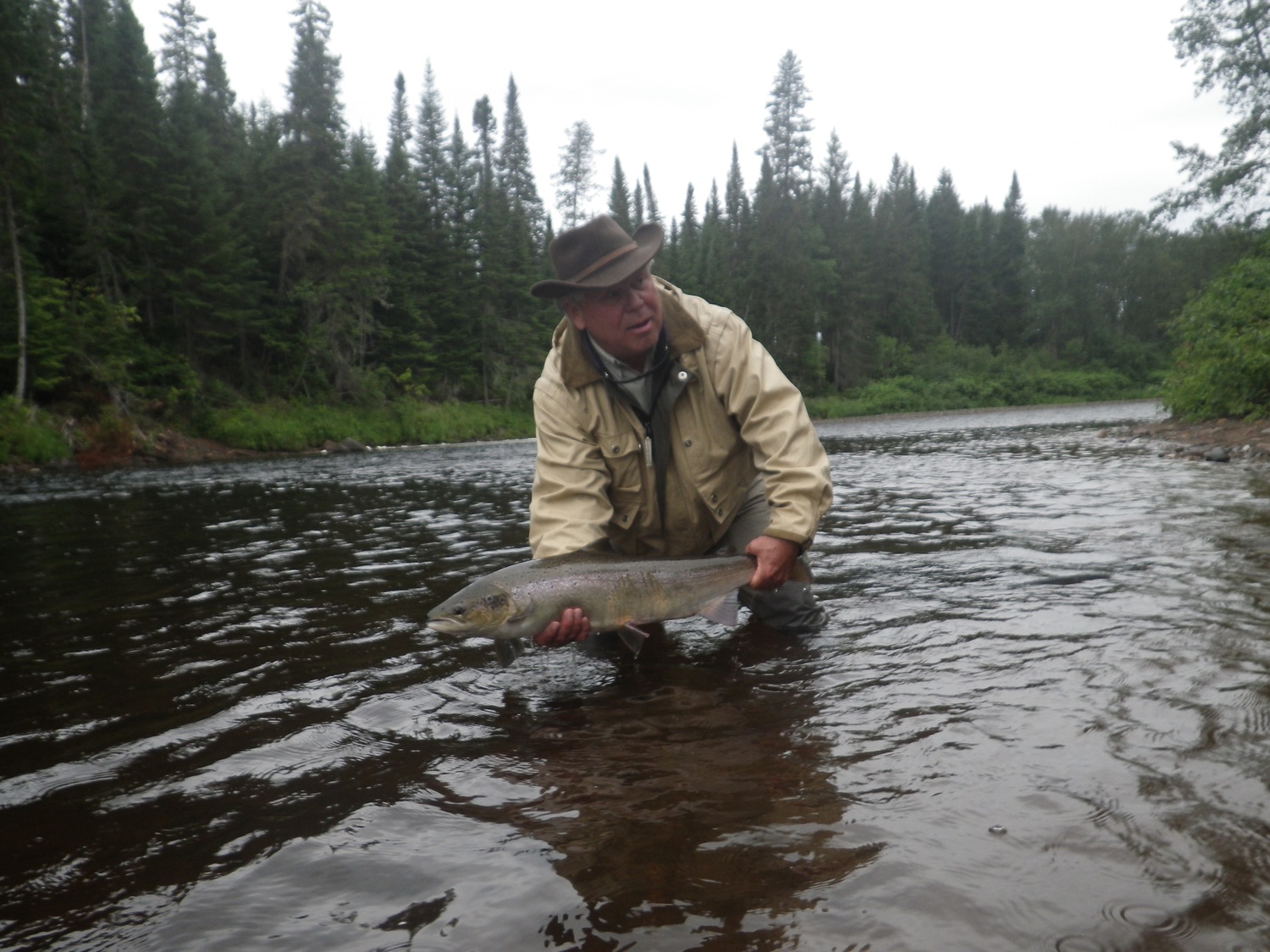 I hope you enjoyed this weeks Salmon Lodge River Report and we look forward in you joining us on the bank soon
Regards Peter