Salmon Lodge Fishing & River Report July 3rd to 9th
The first month of our 2017 season has come and gone so quickly. We had some great days and of course some slower ones as well. Our biggest challenge this season has been our low water levels due to the lack of rain. The Bonaventure and Petite Cascapedia are very low while the Grand Cascapedia seems to be holding its own. The weather's been dry but fortunately not hot, water conditions may be low but the temperatures are perfect, in the low 50's.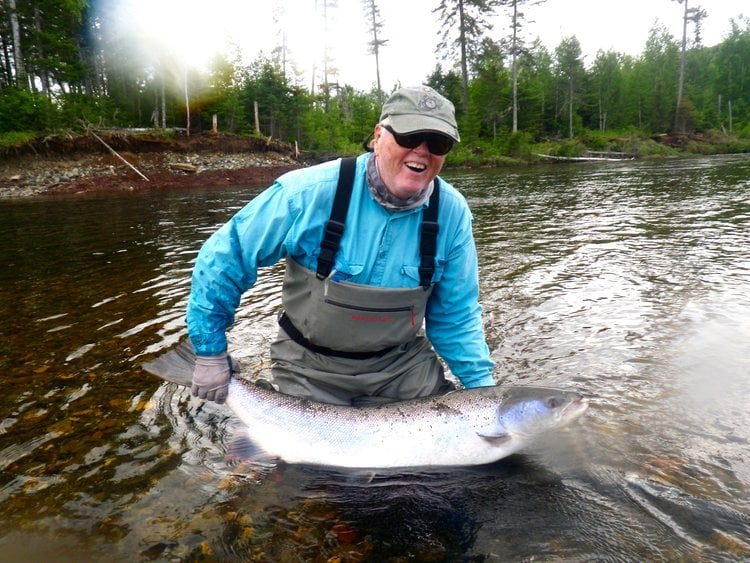 Carl with his his lifetime best, a 40 + pounder1 Congratulations Carl, you deserved this one!
The Bonaventure is flowing at 16 m3/s , normal for early July is in the mid 20's. Despite the levels we did reasonable well this week landing a good number of fresh salmon.
"Did we mention that our customers catch Atlantic Salmon to OVER 40LB"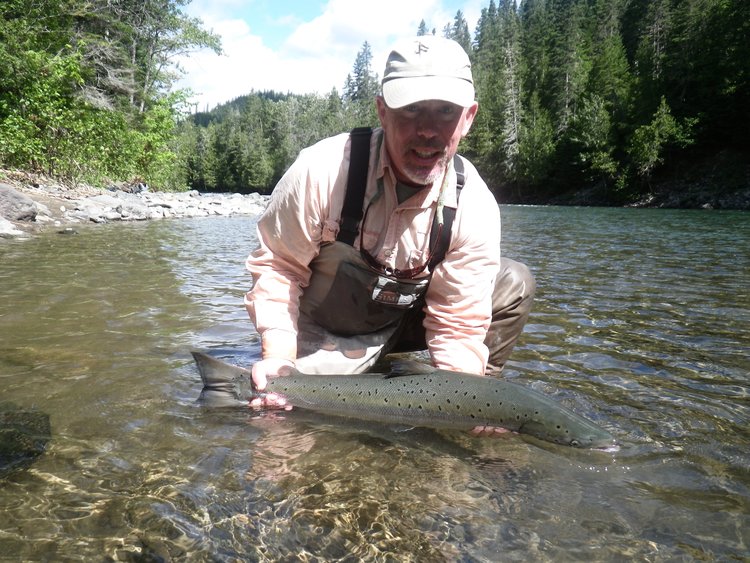 John has been a regular at Salmon Lodge for a while, He's is a great angler, Nice one John, see you next year!
The Petite Cascapedia , like the Bonaventure received a nice run of fresh salmon and fishing's been productive over the past week, all our anglers did well on the Petite this past week. The Petite's flow is 12m3/s while normal for this time of the season is just over 20.
The Grand Cascapedia continues to be one of the best rivers this year and we're doing very well every day. The Grand benefited from a few thunderstorms and the flow is at 45 m3/s , right where it should be at this time of the year.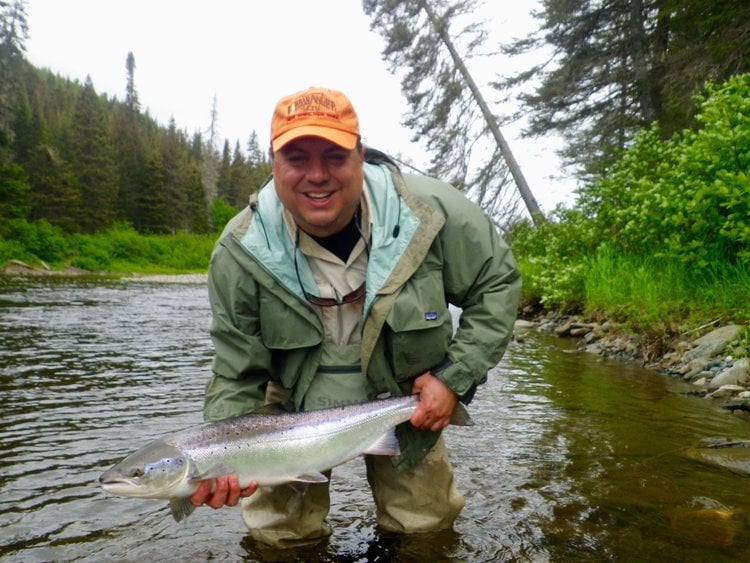 This was Tom first time to Salmon Lodge, I think we may see him again!, nice one Tom
The next few days are going to be hot and humid with temperatures in the 30 degree Celisus range, maybe the hot weather will spark a few thunderstorms for the Bony and Petite, let hope.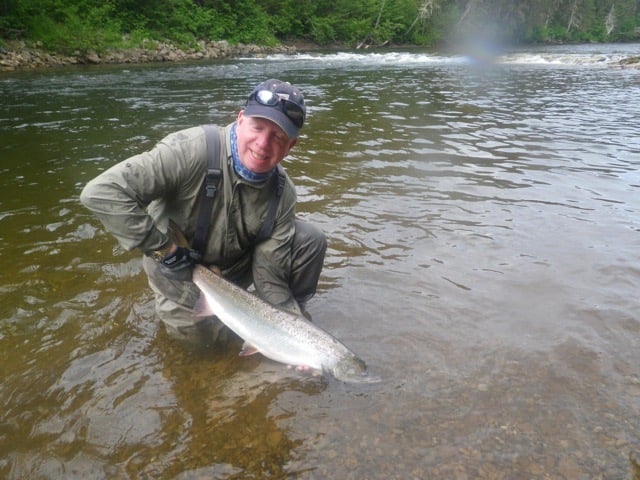 Salmon Lodge regular John with a fine Grand Cascapedia fish, congratulations John! see you next year.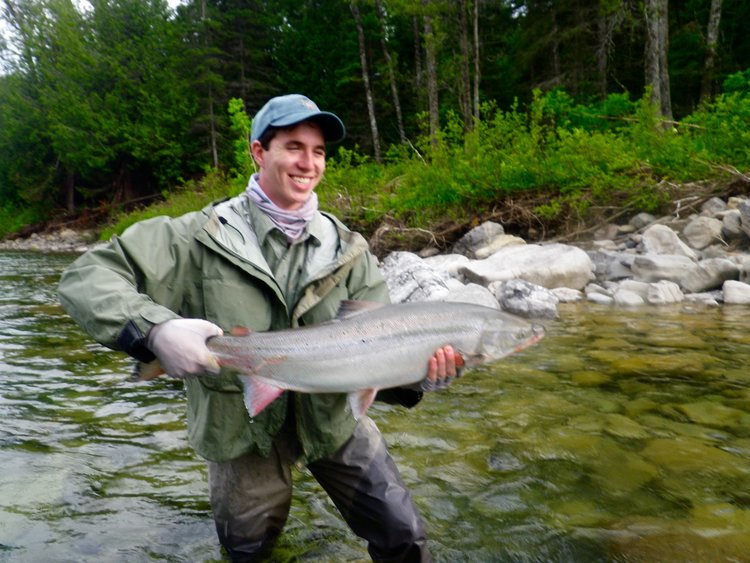 John Jr, His father has taught him well. Nice one John!
Hot fly's this week were the Nagli, Stone Ghost, John olin and Silvre Rat, the Green Machine and Blue Charm also counted for a few as well . Sizes 6, 8 and 10 are the best choice. Dry's are always on the top of the list, with Blue, Green and Dark Brown in sizes 6, 8 and 10.
I hope you enjoy our weekly little river and fishing reports, so keep checking once a week for all the updates.
If you would like to join us in 2018 Click Here to see the full trip details.
Until next week
Kind Regards Peter