The second week of the season has come and gone and fishing continues to be good. Fresh Salmon are entering our rivers on every tide and this weeks full moon our tides have been very high. With lower than normal water levels for this time of the season some fish are heading straight up river to the upper sections. We have been doing very well on every stretch of the river from our lower pools to the top of the river.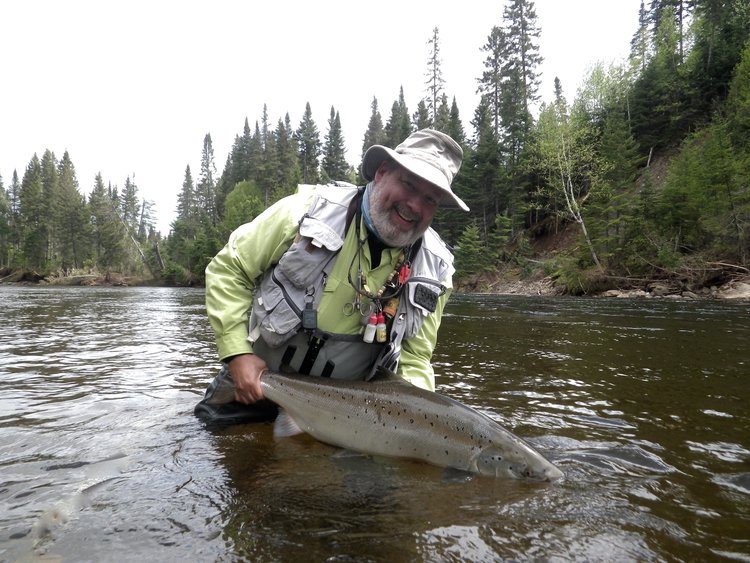 Dan with a fine salmon from The Grand Cascapedia, Nice one Dan!
Water levels on the Bonaventure are excellent and flowing at 30 cubic meters per second, normal would be in the 40 to 50 range for this time the season. The cool weather has maintained the water in the 50 degree range. Fishing on the Bony has been productive since the beginning of June and continues to produce good numbers of fish every day. This week's high tides brought in a good run on every tide and our lower pools are producing daily.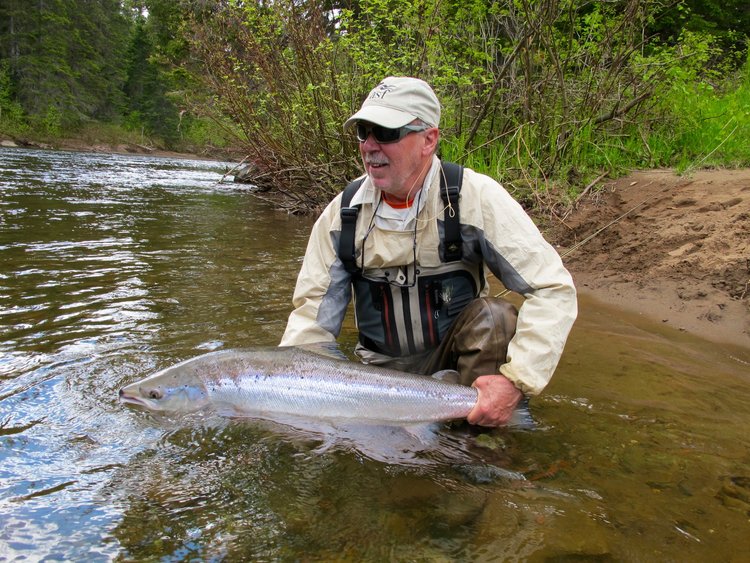 Steve put's one back to swim on the Grand Cascapedia, Congratulations Steve
Fishing on the Grand Cascapedia is  excellent, like the Bonaventure the Grand Cascapedia is fishing very well but we could use a good rain fall the keep the levels up. Water temperatures couldn't be better and remain in the 50 degree range as well.  The flow is slightly below normal for mid June at 40 Cubic meters per second, It should be above 50 at this time of the season.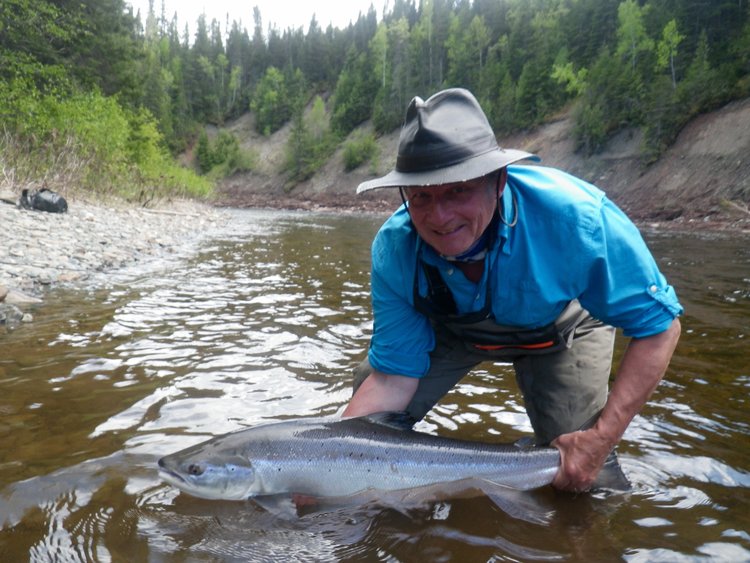 Salmon Lodge regular Jack with his first one of the season, nice salmon Jack!
The Petite Cascapedia opens on June 15th and the guides are anxious to cast the first fly of the season. The Petite's water flow is at 20 cubic meters per second , low for mid June, it should be double that in the 40 to 45 range.
The flies of choice this past week have been a mixed bag, Camp Bonaventure Guides are catching most of our fish on Smaller wets and Spey fly's while Salmon Lodge guides tell me they were more successful on larger sizes.  The  Undertaker, John Olin, Black Ghost and Stone Ghost were responsible for most of the fish this week in  Sizes 4, 6, and 8. Nothing on drys yet but I imagine this coming week will be different.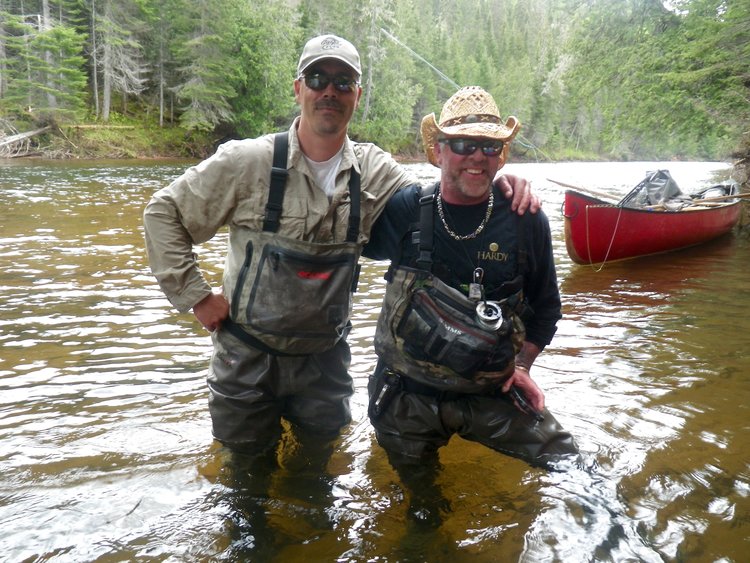 Salmon Lodge guides Larry Dee (right) and Jean Marc Clermont, these boys know where to find salmon!
I hope you enjoy our weekly little river and fishing reports, so keep checking once a week for all the updates.
If you would like to join us in 2018 Click Here to see the full trip details.