Big Game Fishing Report and Madeira has seen so many Billfish this year, in fact we may even go as far as saying that it has been the best year for ages
We have had lots of anglers with their families visiting Madeira for the Big Game fishing this year with some fantastic results. If you have not heard much about Madeira then it use to be the place to and target big Blue Marlin and that was pretty much it, but this year has seen lots of other species turning up like Dorado and a fair few Tuna. So with this in mind it may well be the best place this close to the UK
We have just received this great and funny report from our head Saltwater guide and i am sure if you read it you will understand a little about a typical day in Madeira:
9th August – Our story
As there were many white marlin being caught and only the odd blue we decide to rig the boat only with light tackle – 20 and 25 pound rigs. After only 8 minutes the decision to only fish light tackle seemed to be a good one as we had a triple strike of white marlin…….Bernie eventually catches one very lively one after an hour.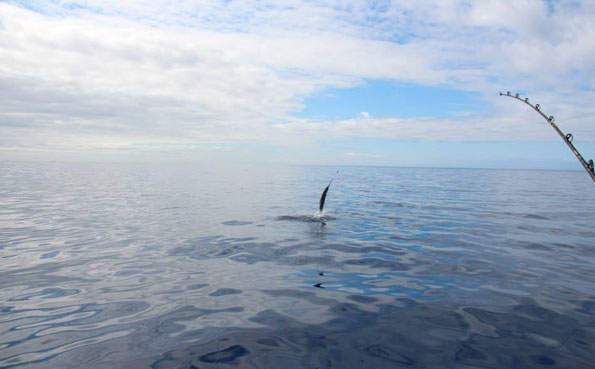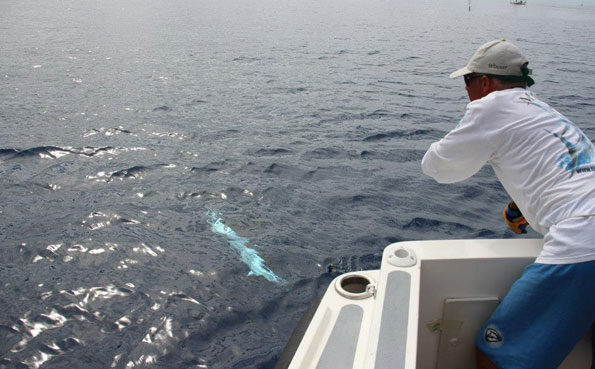 Later on in the day after a glorious lunch at Faja dos Padres again only a few minutes of getting the lines in we had another strike……no jumps but a good run so we think maybe albacore and promptly give the 20 pound stand up rod to Bernie's 11year old son to catch his first fish….. However after 2 hours David is exhausted but the fish is now close to the boat and we see a large shadow in the water – Anibal realises that it is a nice blue and he calls it between 600 – 700 pounds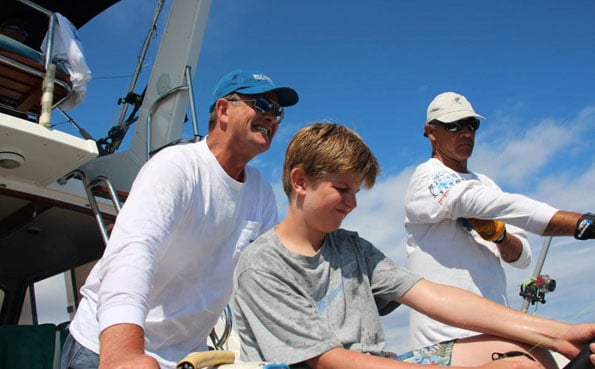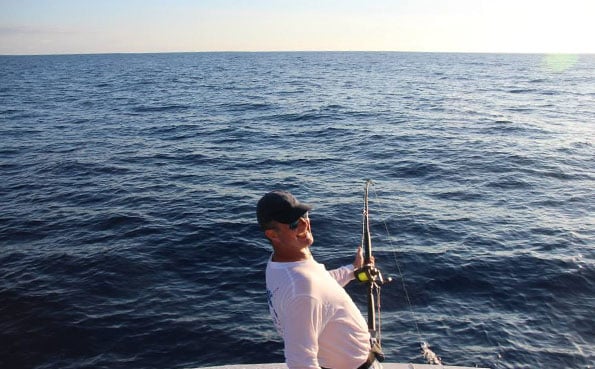 Father Bernie now steps in and fights fish for another 2 hours slowly getting closer to boat with skilful manoeuvring from Anibal and a good work out for the Balancal engines! But she keeps making small and steady runs to keep the leader out of site and reach….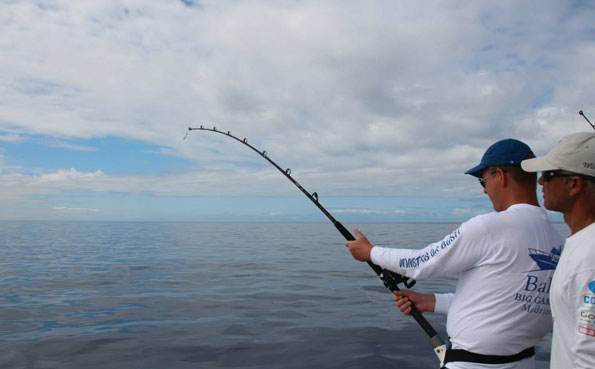 After 2 hours Bernie needs a rest and Claudio steps in who fights fish for 1 hour….I asked him how he was going to fish and wire the fish at the same time but he was confident that he could (as I certainly was not going to wire my first fish on light tackle!!) By now the sun was setting and the Super full moon was already visible.
I realised that perhaps I should step in and be the angler so that Claudio could concentrate on wiring the fish as now he said ;' it had become personal!' Lit only by the full moon the fish was close and then jumped very near to the boat making us all duck as we couldn't see where she was going.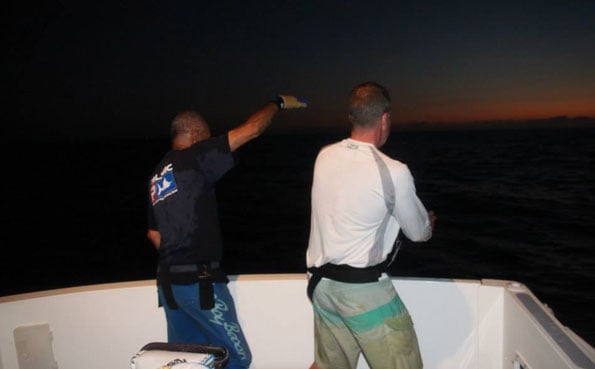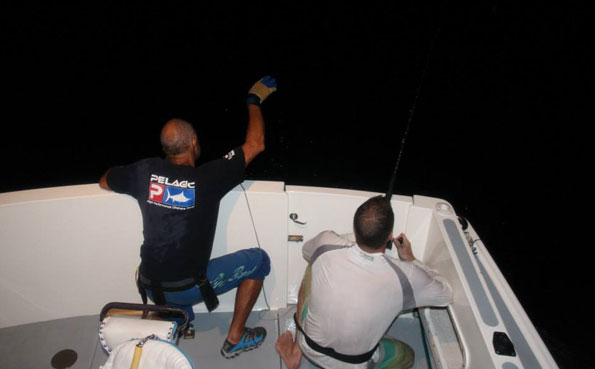 My daughter Maya was now screaming at me and crying to go home! ´You promised me pizza and a film' she sobs……..I am never coming out on the boat again she screams….
As I ducked behind the transom with the fish jumping I tried to explain to her that we were rather busy doing something damn special…but she was beyond reason! By now we have been towed some 10 – 15 nautical miles out to sea….The leader was now very close but the fish was still very green and had no desire to be caught….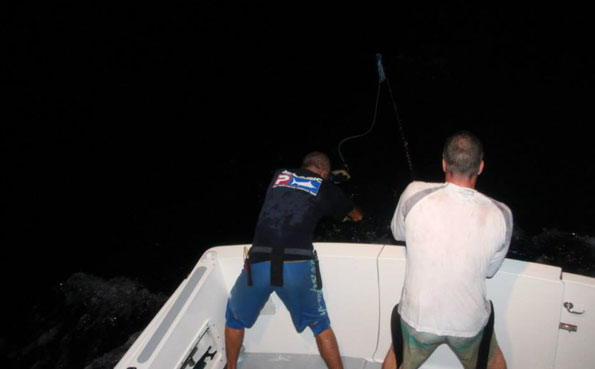 Finally around 23.15 we get to the leader again and Claudio manages to grab it but the fish is far too strong to do anything with and she runs again…..and again… Eventually we decide to have one last go to get her to the leader ( after all she has now been caught but both Claudio and Anibal want that special BAHAMA lure back….)  Around 15 minutes later and more hairy jumps around the boat in darkness Claudio grabs the leader again but this time the line breaks and we lose that Lure…!!!!! Seeing a green and angry blue marlin jump right by the boat in darkness illuminated only by the super full moon is an experience no one on the boat will ever forget (except perhaps Maya)…. Thanks Anibal and Claudio for introducing a new element to the Balancal lifestyle!
What a fantastic little story from Head guide in Madeira, i really must get out there one day to fish with these guys. If you would like to join them simply call me on 01603 407596 and we can look at putting a trip together for you. You can choose how long you wish to stay and even choose how many days fishing. The hardest bit is the fight…….
Until next time, tight lines
Paul