Sandbakken Norway June Fishing Report
We have just been sent this report from four anglers who have just returned from Sandbakken fishing camp in North Norway and by the looks of all the pictures they sent us it was a great trip with loads of Halibut and some lovely sized Cod.
Sandbakken is a destination just 20 minutes from Bardufoss airport and fish some pretty fish packed fjords. Early in the year they get a very impressive run of huge Coalfish along with some massive Cod. Come spring and summer the Halibut make a great appearance and can be found in pretty much every bay you seem to drop a lure in to.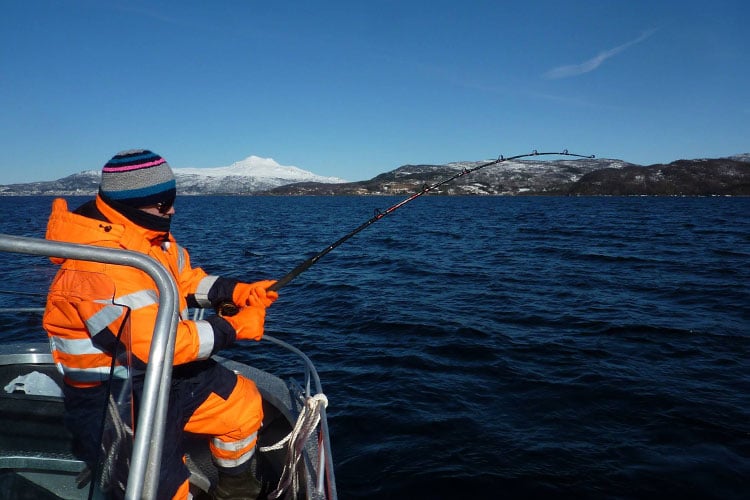 Hooked in to a hard fighting Halibut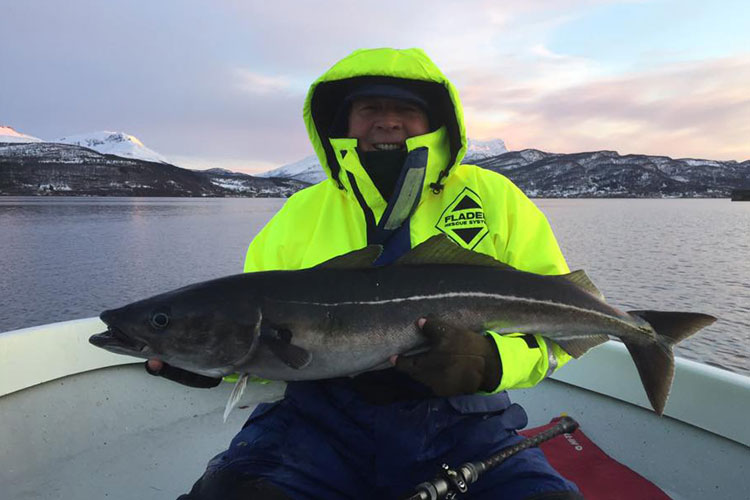 The fjords around Sandbakken are full of these Coalfish
Where this camp is located offers almost weatherproof fishing conditions and is ideal if you suffer seasickness as 95% of the time the fjord is like a mirror.
FISHING REPORT
The guys who sent us this report have been many times before and absolutely love it there and always comment on how good the fishing is in June. As you can see from the pictures they certainly know the good spots.
Having landed many Halibuts the guys decided to spend some time targeting the big Cod and managed to find each day massive shoals very close to the camp. Some of the marks are literally only a couple of minutes from the camp.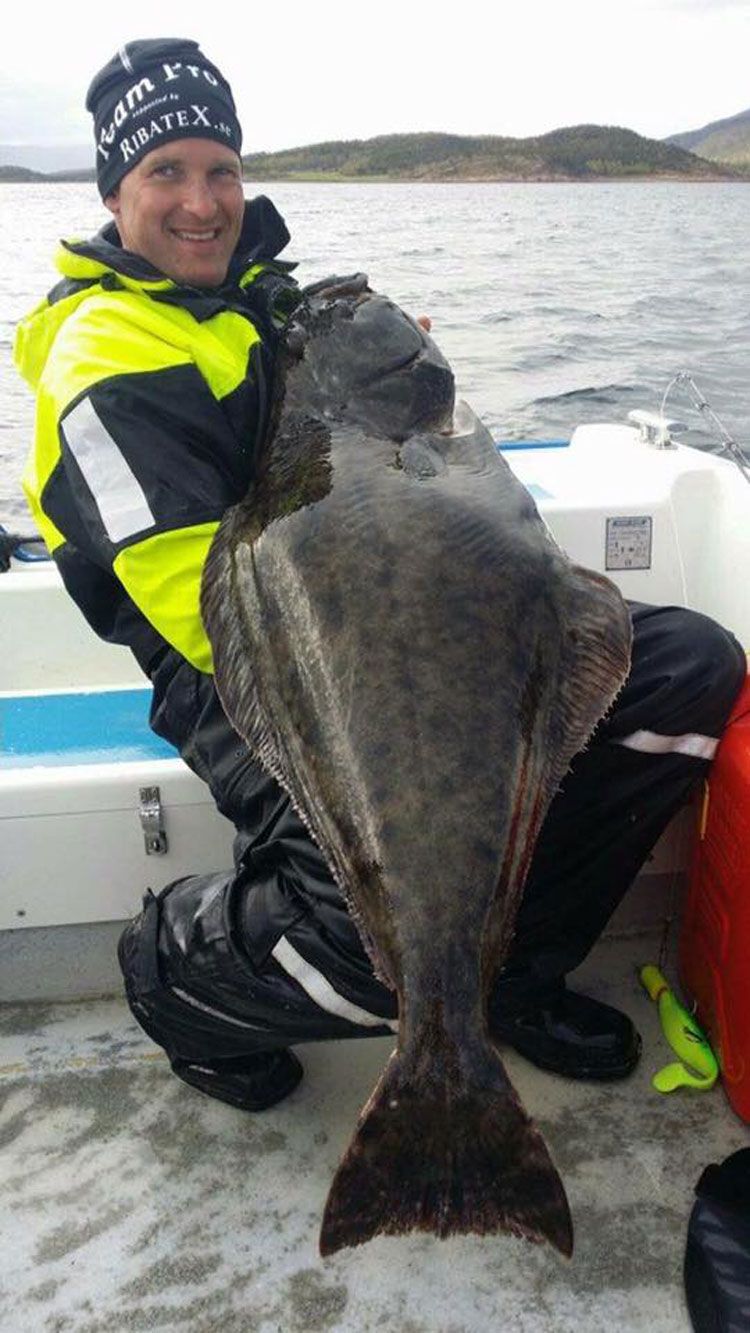 A massive well done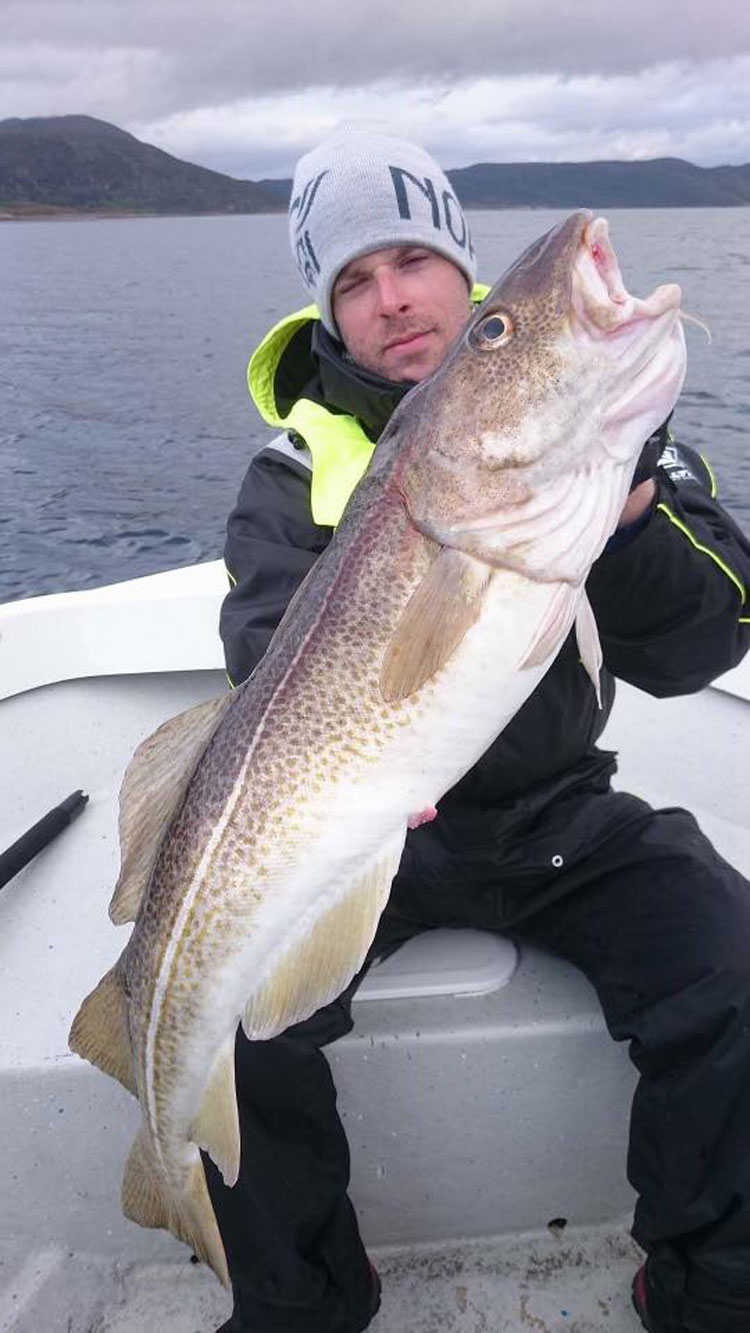 Plenty of these around in June
Kristian and Merete are the owners of this camp and you can not ask for more from the hosts as they look after each guest like they were family, you will truly feel like you have met some friends for life.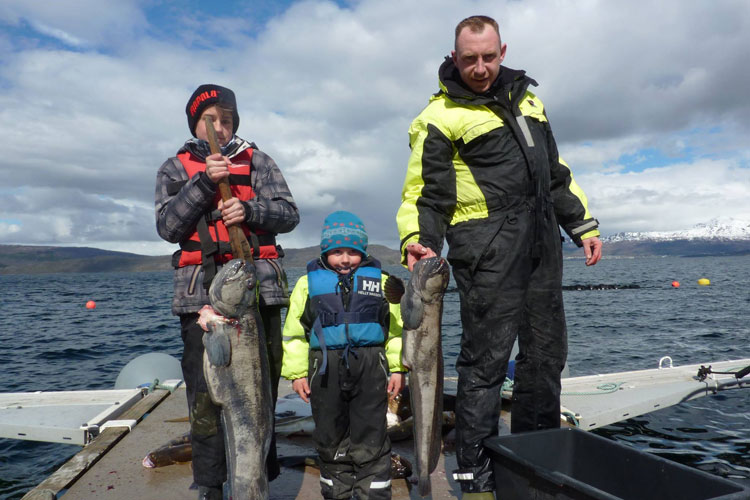 Sandbakken is a great family destination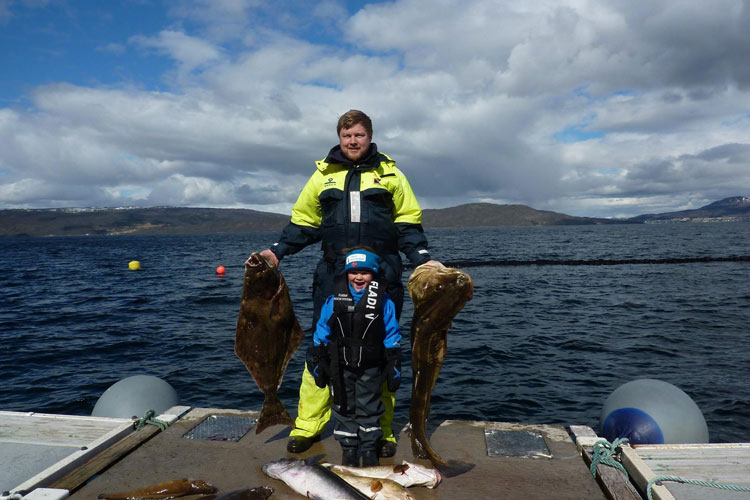 What a great family picture
If you would like to book up a trip to this destination in North Norway simply call me on 01603 407596 or simply Click Here to view the full tour details
To view all our sea fishing destinations in North Norway Click Here
Until next time, tight lines
Paul Stevens