Now that the long Easter Holidays has finished many of you will be counting the days down to your next fishing adventure, I certainly am as this time next week I will be packing ready to host Sportquest's very next fully hosted sea fishing adventure.
We have been in contact with our guides over on the Lofoten Islands and from what they are saying, the Halibut fishing has started with huge amounts of success.
FISHING REPORT:
The weather of the week has been quite phenomenal, sure it has snowed a bit, but the wind has blown away, so the prerequisites for getting out on really nice tours have been there all the time.
The last few days, the Cod fishing has been good, the guests have fished very hard so much so that they have become tired of cod and have now chosen to spend some time on halibut instead. Martin went out with Stefan and the gang to spend some time on halibut the other day and it would certainly prove to be a good decision.
Already in the first drift, they saw the float go under but unfortunately without success when the Halibut could not be hooked and we just watched Stefans rod go flat. They gathered their forces and left the area and not many minutes later, in a new spot, Stefan was in again and this time they managed to secure it by the boat after a while, after a few high fives and jubilation in the boat, the Halibut measured 140cm and estimated 38 KILO or 83LB and after a little photo session, of course, allowed the fish to swim home again. Team Styrbjörn in boat number 5 had arrived in the same area and not long after Stefans' fish was released another Halibut hit on Tord's rod, and after a shorter fight, the surface broke and the fish was measured to 113cm. What a great days fishing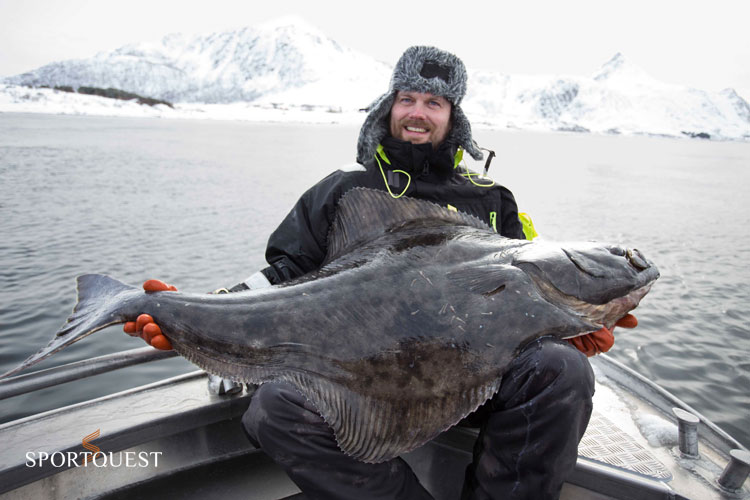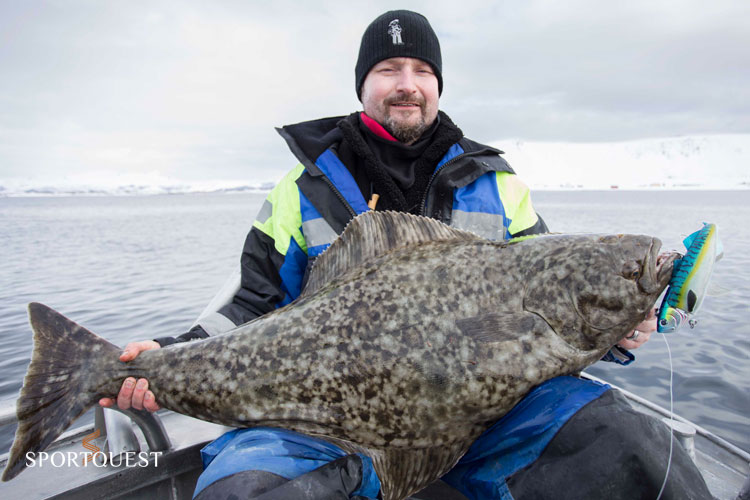 Some went out on the outside to fish cod and with good results, the sea is completely flat out there and the fish was really hungry. Their curved rods resounded each other all day and the size was very nice, several fishes 15kg and upwards.
Tight lines / Martin Bamberg
What a great start to the season and thanks Martin for keeping us all updated. If you are looking for your next adventure to Norway then look no further than the Lofoten islands it truly is a magical area in North Norway. You can view what we have on offer on the Lofoten islands by clicking HERE
Any questions feel free to ask
Tight lines / Paul