Our Atlantic Steelhead Santa Cruz  River season started with an unusual phenomenon, the glaciers in the headwaters of the river block the path between the lakes, until the pressure of the high water breaks the ice barrier and all the water flows free again. This is supposed to happen every 10 years, but this time it happened right before the first group arrived, making the river raise and get colored immediately.
Luckily no better group could have arrived for the occasion, a team of die-hard anglers from Europe ready to show everyone that they could manage the tough conditions. It was so nice to report at the end of their week even with these conditions they all enjoyed the experience of fighting an Atlantic Steelhead!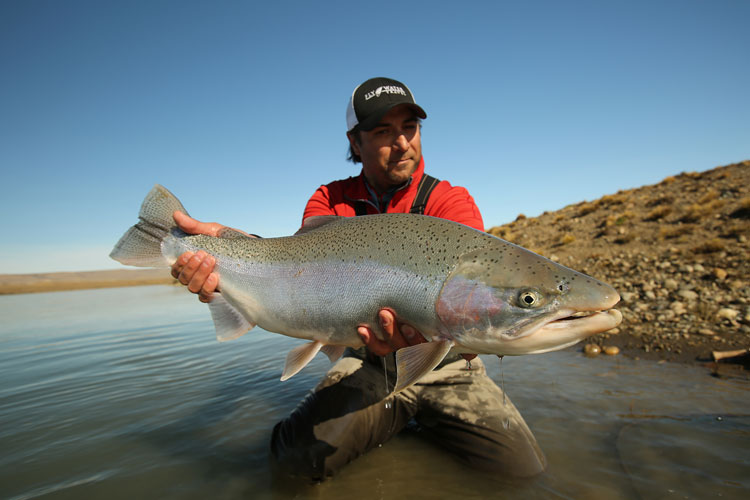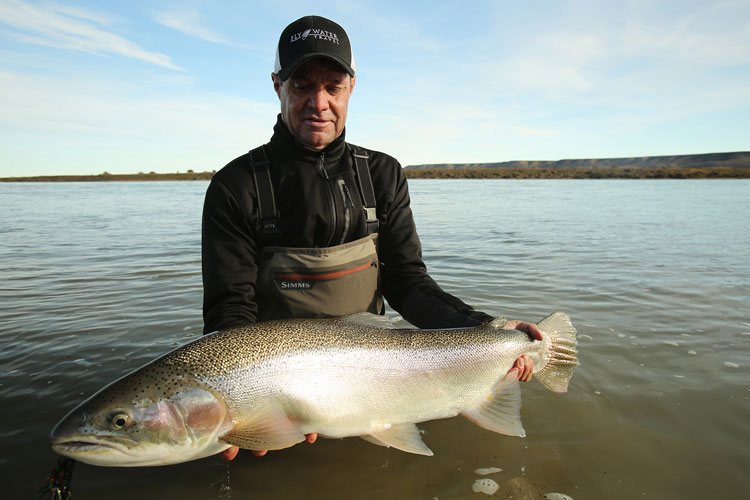 We kept the schedule as the previous year, departing at 9am to the river, with 15 to 45 minute journey to the pools. For a lunch break, a fresh made, hot, riverside meal is prepared by the guides, and then back again to chase Steelhead, usually switching zones between groups.
For the last two weeks, and due to the shorter days, we started at 10:30 going straight till 5:30pm with quicker lunch -like some gourmet sandwiches- to save all the time for fishing.
For the first time in our second season we ran the program into the second week of May, and the result was still a stable number of fish caught and still most of them silver fresh, a clear sign of the long run that begins in late February and goes on waiting for a spawning time between October and November.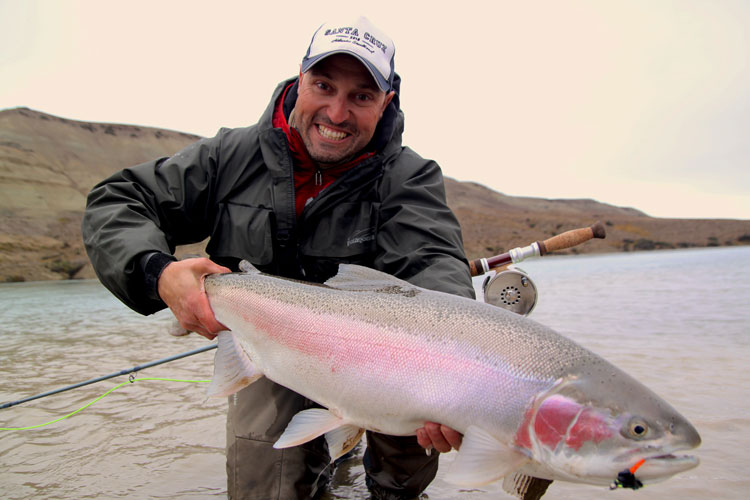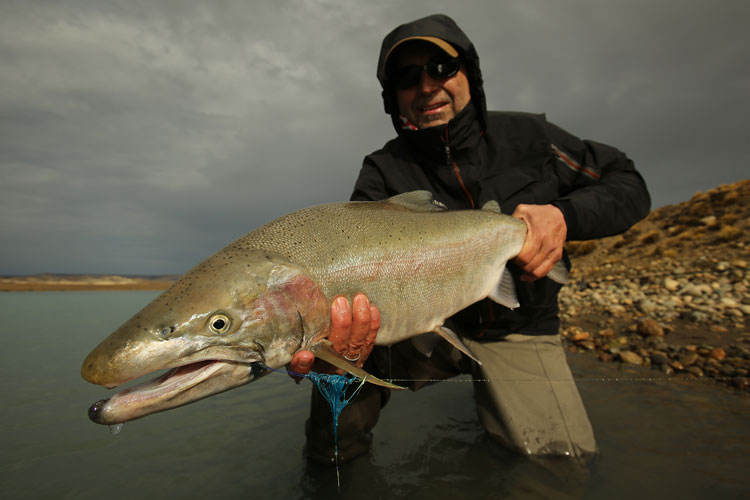 Finally, we welcomed all suggestions from guests and agents to make this special place better and better, and good things are still to come for our next years guests. The goal is to make the facilities more comfortable with more room.
The result after our short 6 weeks of fishing averaged 1,1 fish per angler per day -our challenge and goal since day 1, and rising from 0,9 in 2015- a clear sign of how good as a fishery this river is.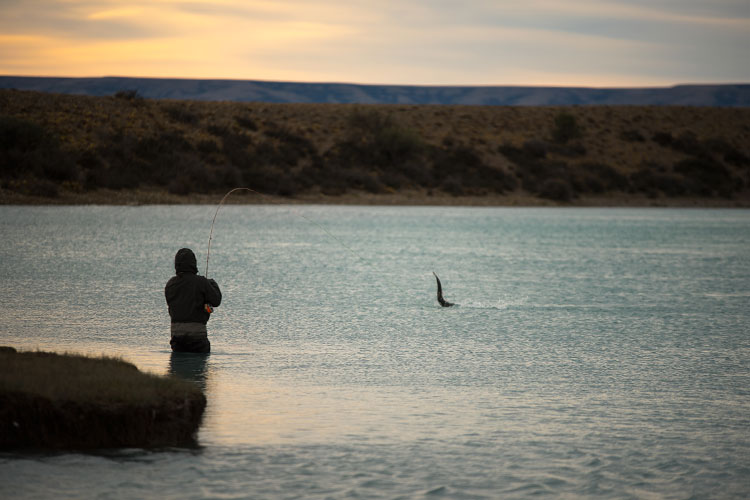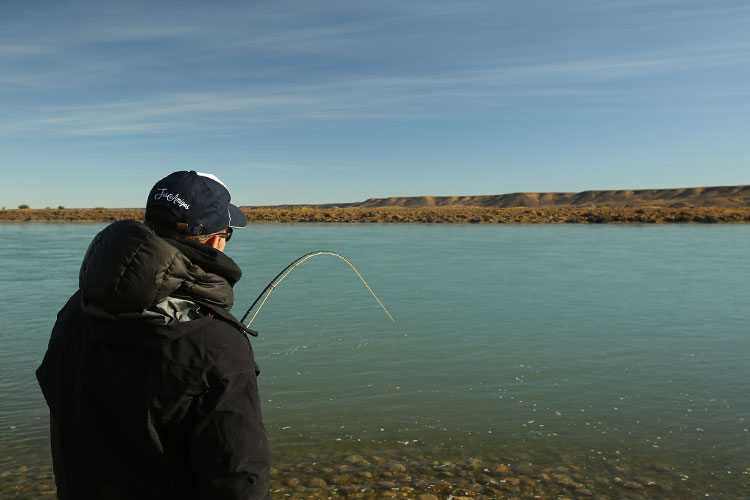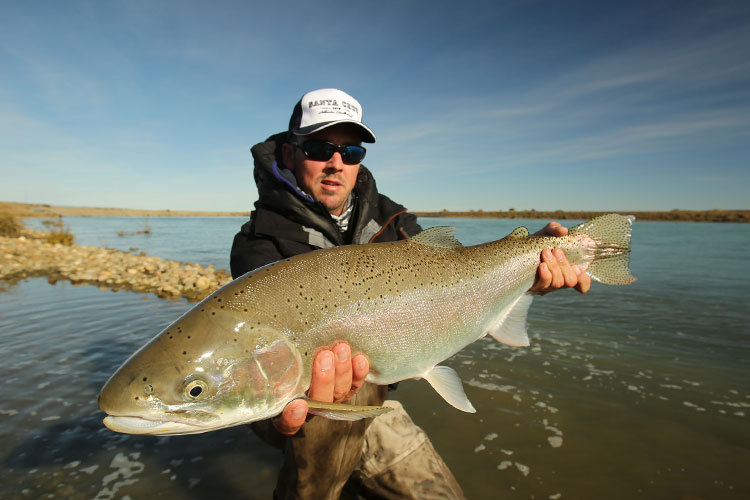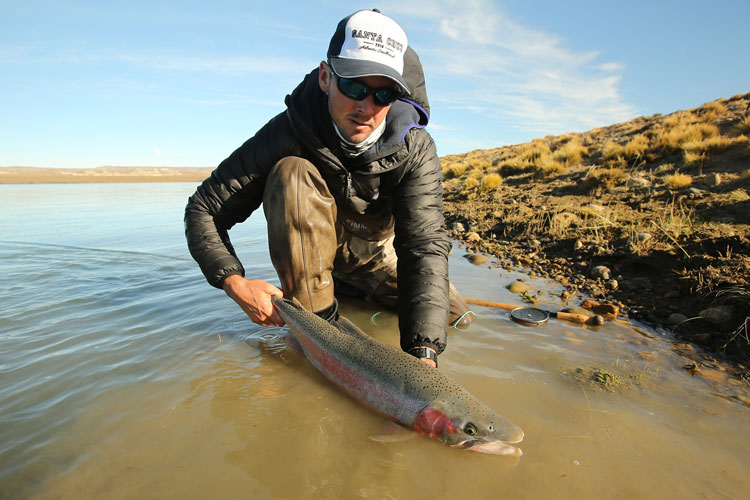 I will be personally running a hosted week to the Santa cruz River in 2017 and we still have 2 rods available. If you are interested you can see the FULL trip details HERE.
If you have any questions please feel free to call me in the office on 01603 407596
Kind Regards Peter