As the season has now started in Madagascar we will be getting regular updates and reports from the lucky anglers who decide that this destination fits the bill.
We personally think that the waters we fish surrounding Nosy Be off Madagascar are some of the finest top water areas in the world. We have year round fishing for huge GT's and Dogtooth Tuna, so what are you waiting for? Do you think you have what it takes to land fish like this? There is only one way to find out……
FISHING REPORT
After an easy and hassle-free trip from the other side of the planet, our Japanese and Brazilian friends arrived on the island of Nosy Be, Madagascar, the promised land for this new extreme fishing adventure with Nirvana Fishing expeditions!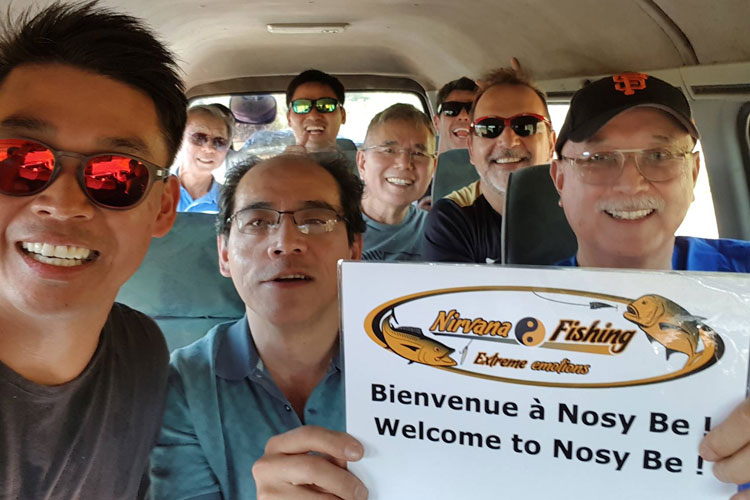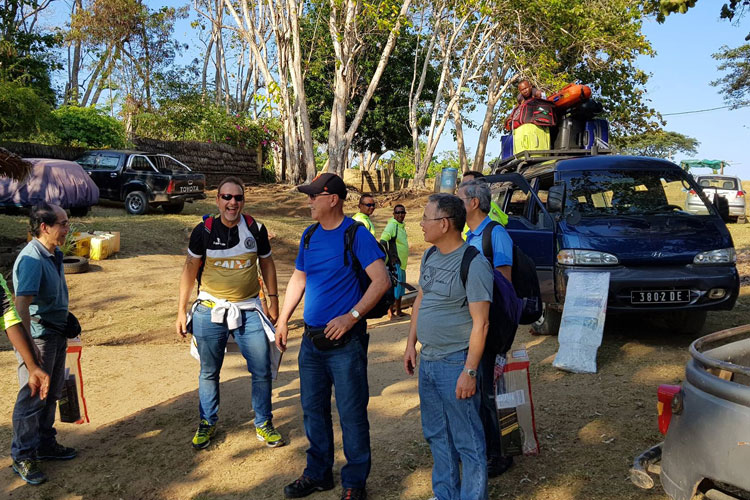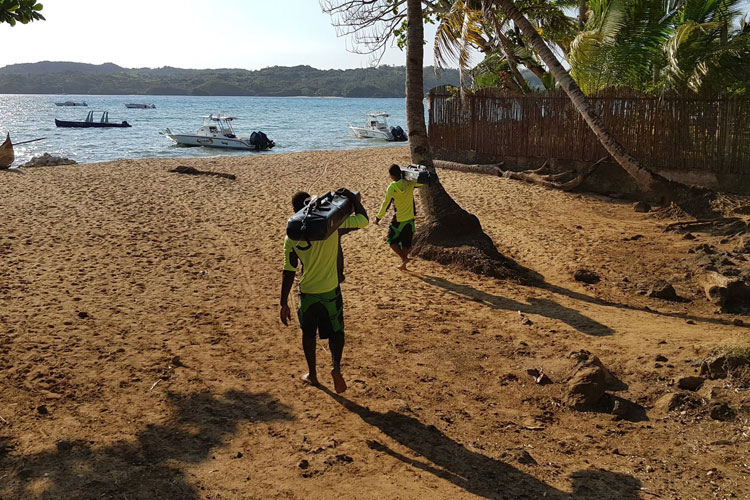 After a warm welcome to the small international airport, transfer by minibus to the boarding beach and then drive on NF speedboat. Direction: the "North" area of Nirvana with already the hotel catamaran and its crew waiting for our avid anglers…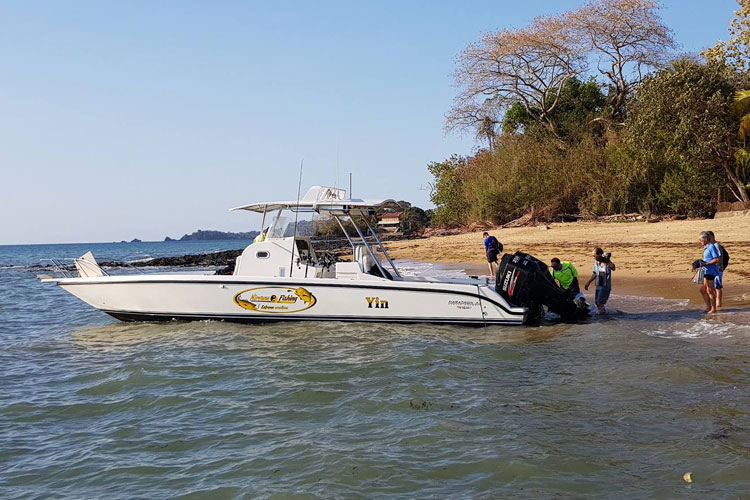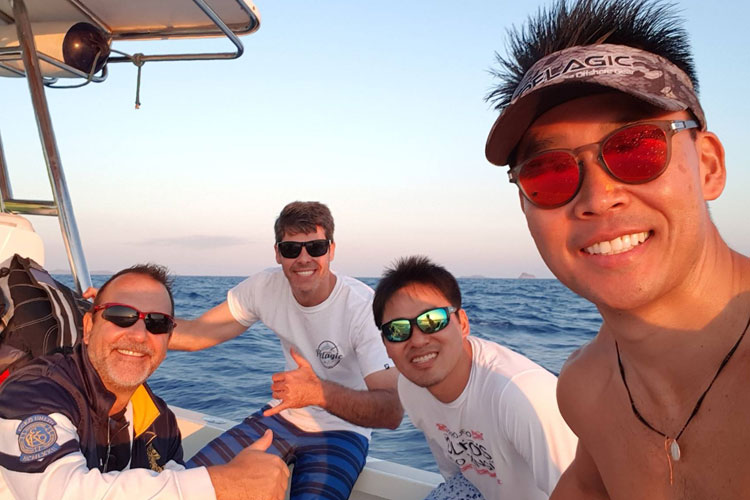 After an overnight crossing we soon found ourselves in prime waters getting set for our first days fishing and with conditions like this then the anglers should be in for a very good days fishing.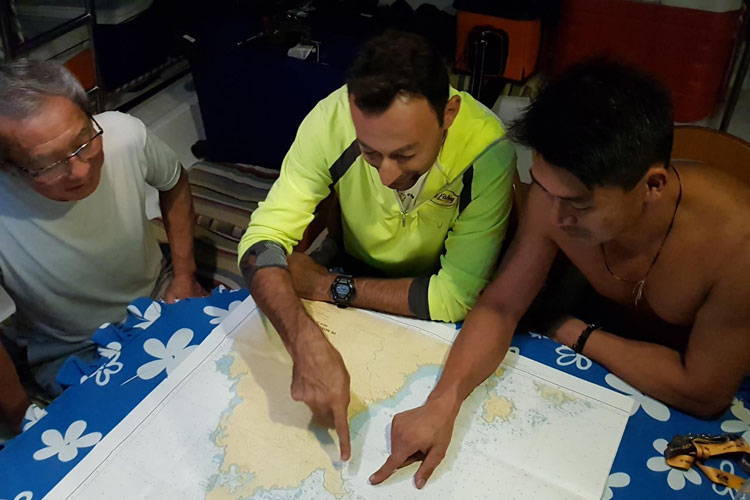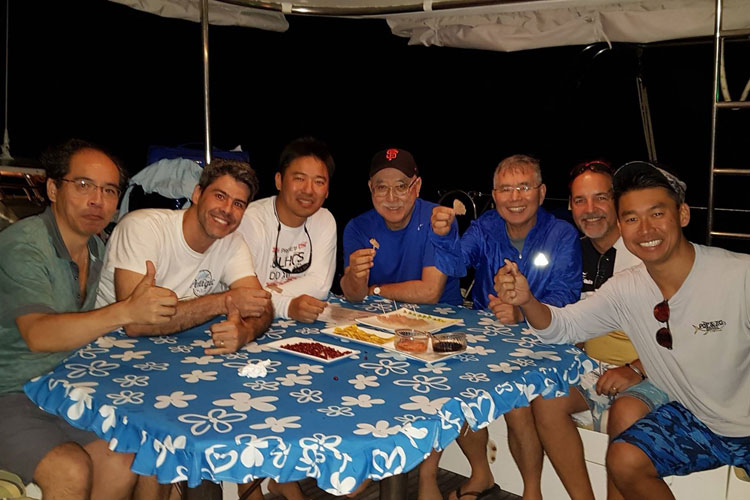 Out on our first day and suddenly, the surface of the sea bursts and the stickbait skilfully wielded by Gustavo gets swallowed up with a bang. After powerful successive strikes, the Stella 14000 starts screaming and at the end of the line, the big fish rush furiously! At the end of a fight as intense as muscular, this superb 35 kg dog-toothed tuna is finally coming to the boat and our 4 fishermen exhausted with joy.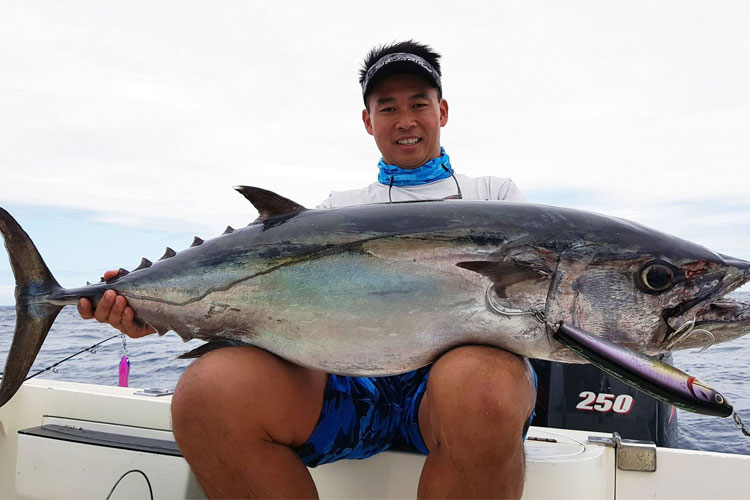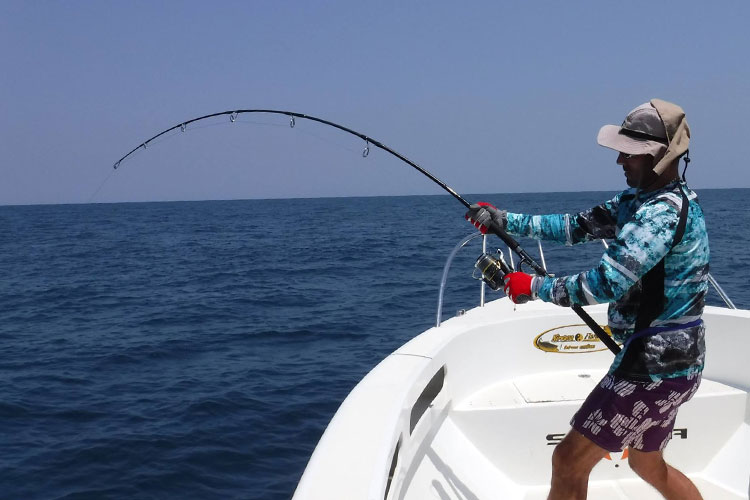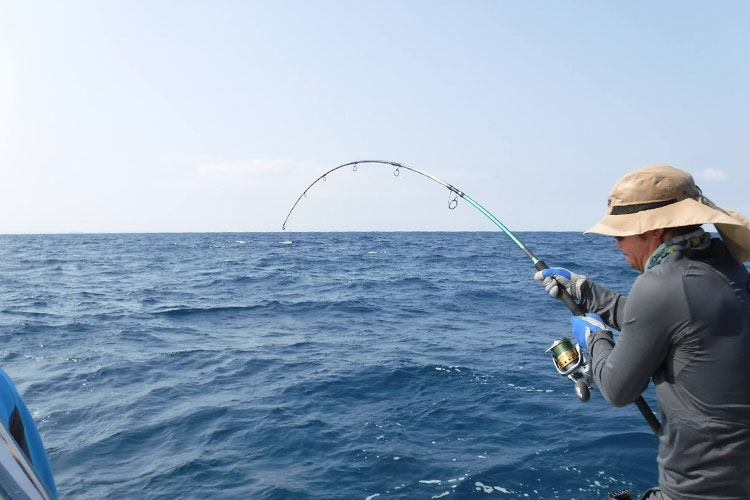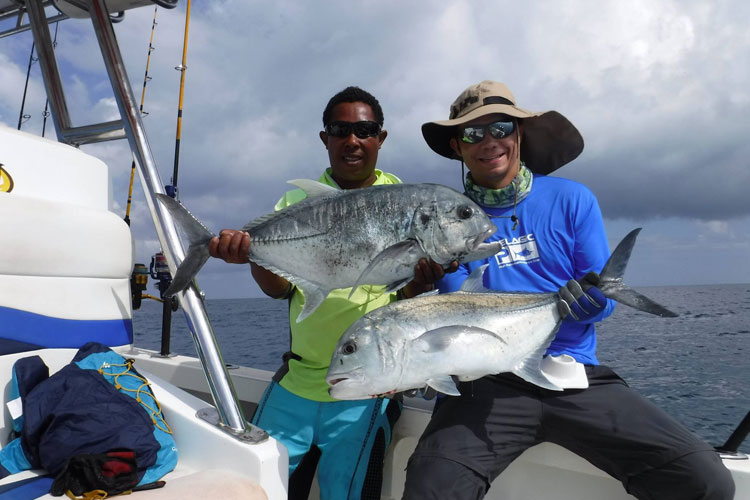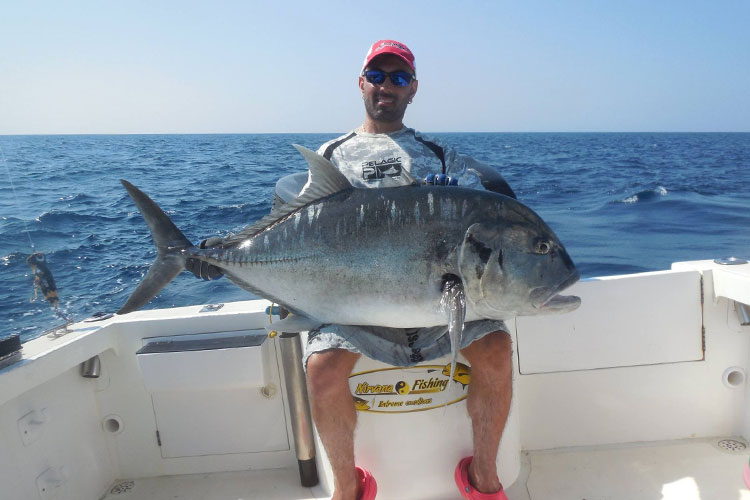 First doggie for Gustavo, the "pop and jig master", and in a very nice way! This is happening in Madagascar at Nirvana Fishing expeditions on a secret spot of the northern route of this organisation rising, rising, rising!!!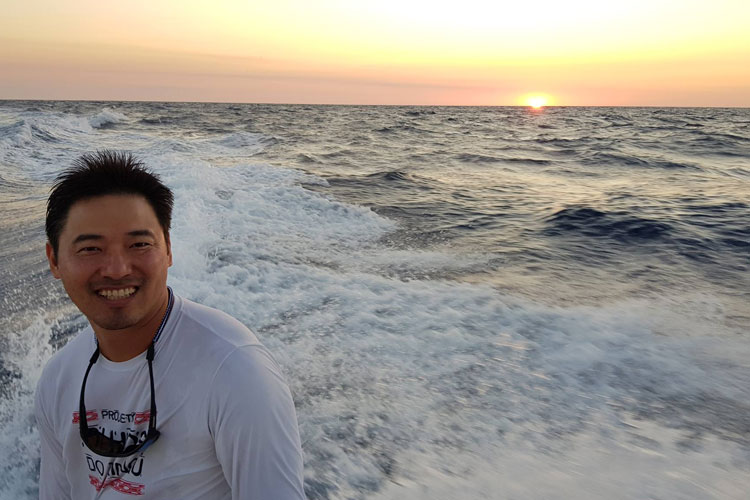 Tight Lines
Alain
Thank Alain for you little report and we look forward to hearing how the rest of the week goes.
If you are reading this thinking you want some of this action then don't delay in calling us on 01603 407596 as weeks are now flying out so to secure a prime week, call sooner than later.
To view the full trip details CLICK HERE
Tight lines
Paul