With our annual hosted trip to Crocodile Bay fast approaching we love receiving monthly reports from the guys at Crocodile Bay and by the looks of how good the Inshore fishing is we should be in for a good week. Over the month of October we should start seeing more and more Marlin showing up and then they should be in full swing by the time we get over there in the middle of November.
We have got some dates secured for the main Marlin run in November of 2018 and we have a couple of spaces left. If you are interested in joining our annual hosted trip to Crocodile Bay in Costa Rica then simply call me on 01603 407596 and I can talk through the trip with you.
FISHING REPORT
Crocodile Bay Fishing Report September 2017 by Captain Allan Smith – August and September have been good months for roosterfish. If you are in search of a trophy roosterfish, the "Green Season" (April 15 through December 15th) offers some of the best inshore fishing of the year. We have not been seeing as many of the smaller school fish, but the big boys have been around and if you are patient you will be rewarded. Typically, this time of the year is slower for tropical fishing vacations. People are busy with Labour Day weekend and the kids are going back to school. But for those that do come to fish, it is a good time to catch a quality roosterfish. With less people fishing there are less boats on the water and the fish are less pressured. Fishing spots that get a lot of daily attention during the high season may not be fished for days or even weeks at a time. With less fishing pressure, the big fish are less wary and feed more aggressively increasing your chances for that trophy roosterfish.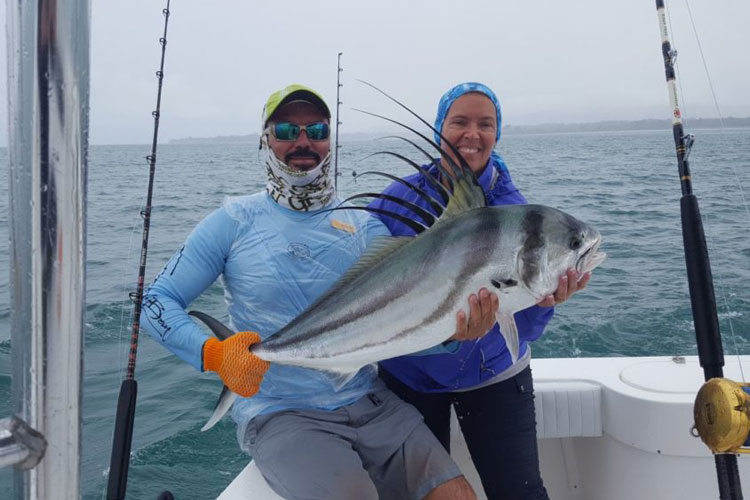 Inshore fishing has been yielding some nice snapper action as well. We have released several good Cubera snapper and have been catching a lot of yellowtail snappers. A good day on the water is always made better when you bring home a snapper or two for dinner. Jacks and African pompano have been around as well and help keep the rod bent when the roosterfish action slows.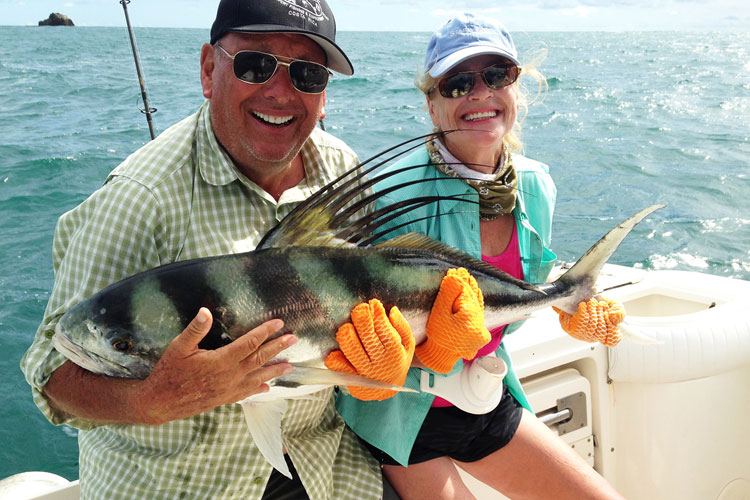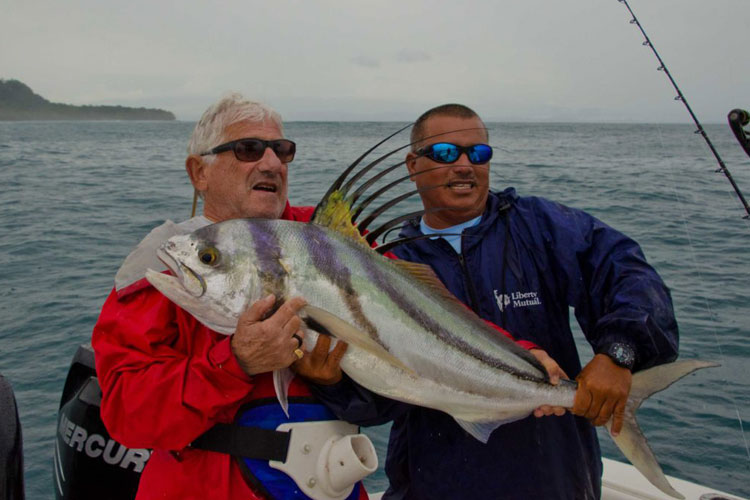 Offshore has been a little spotty, but we have had some great days with lots of tuna. It is always interesting to see what the tuna are feeding on. Several days we found their stomachs full of shrimp and another day they were full of deep-water crabs. The crabs must swim all the way up from the bottom to the surface to spawn which is quite a distance considering the depths we fish in are between one and four thousand feet. We usually find tuna eating flying fish, goggle eyes or squid, but clearly they will eat almost anything that is available in quantity.
Tight Lines
Captain Allan Smith,
To view this stunning resort in the rainforest of Costa Rica CLICK HERE
Tight lines
Paul